Faithlife Proclaim requires a church group to access great features like sermon recording, bulletins, and generating announcement slides from your church calendar.
Go to faithlife.com to connect to an existing church group or create a new one.
Connect to an Existing Church Group
If you're a moderator or administrator of the church group you want to connect to, go to your church group page. Click Manage Groups, then Add > Add / Invite Groups and search for the presentation team you want to connect.
Otherwise:
Search for your church group on Faithlife.com.




Click About to view the church group's administrator.


Click your administrator's name, then send them a message and have them add your presentation team as a subgroup.
Create a New Church Group
Click the + symbol in the Groups pane to create a new group.


Select the Church icon to make a church group.


Enter your church's name and location.


In the subgroups section, search for your presentation team and select it to add it as a subgroup to your new Church group.



Renaming Your Current Group
When you first install Proclaim, you have the option to skip connecting your presentation team to your church. When you do this, Proclaim creates a Church group named similar to your presentation team.
If you've been using Proclaim on Sundays, this is probably your best option. You can keep all your service items for re-use and all the media in your Group Uploads without importing them back into Proclaim.
First, find your personal church group in your Faithlife groups pane, then go to Admin > Settings > Group Settings to change your church name.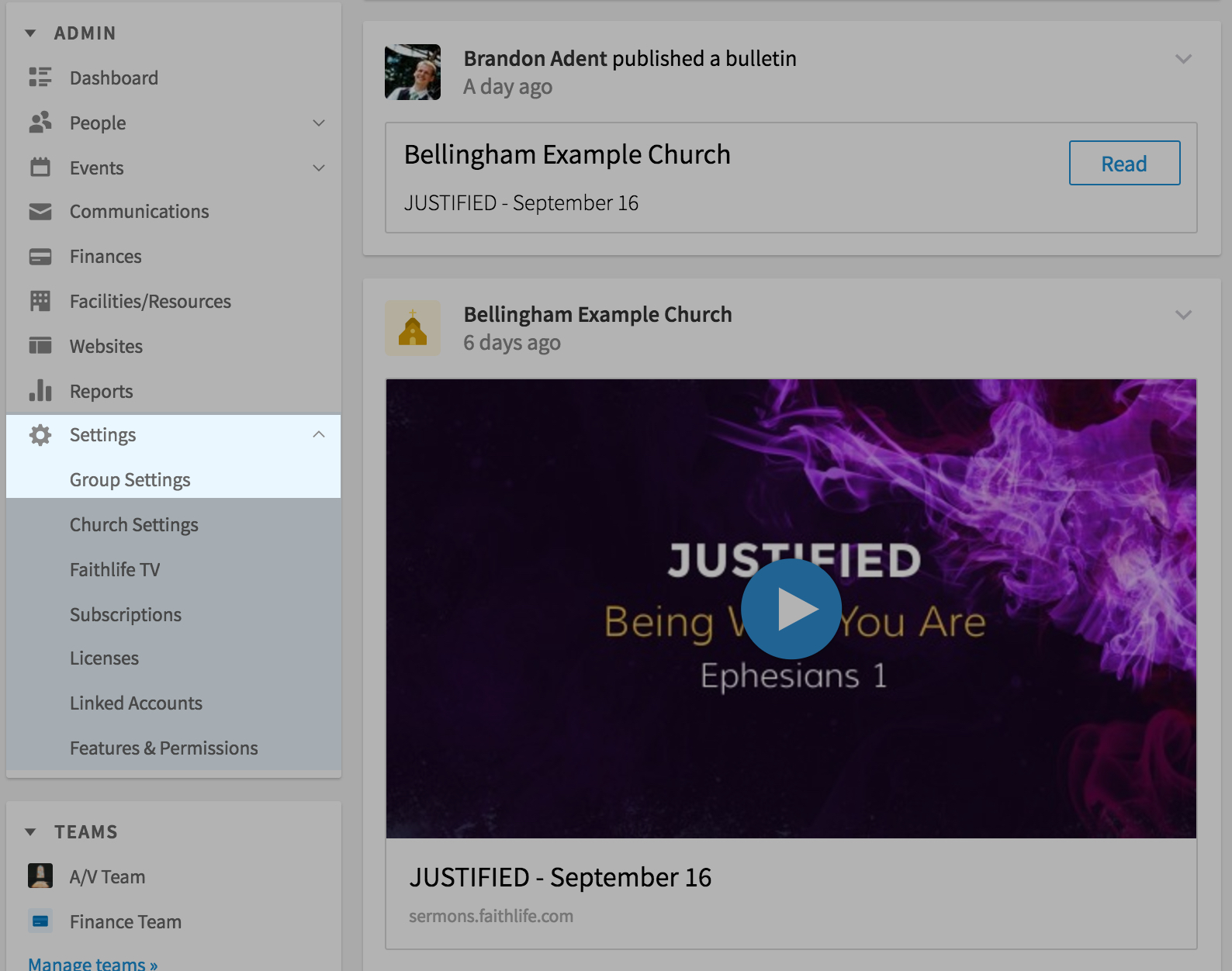 Note: If you created your presentation team on Faithlife.com you may not have this option, as a personal "church" group is only created automatically when you create a presentation team using Proclaim.