In order to allow your congregation to interact with your Proclaim presentation's signals, it's important to set your location. When you set your location, it displays for all your church's presentations.
1. Navigate to your presentation settings.
Expand Settings in the main navigation and select Presentation.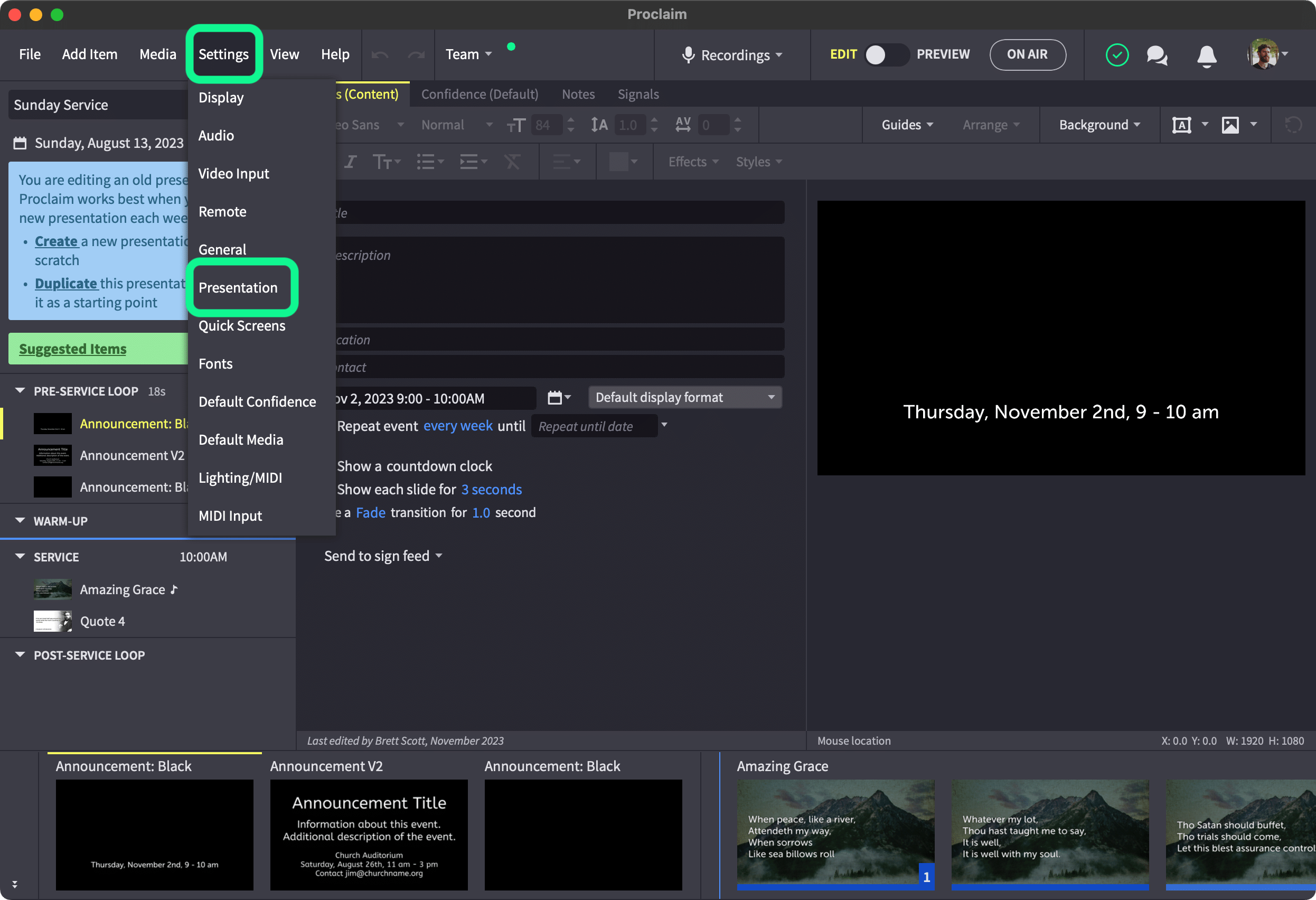 2. Add your physical location.
In the Location entry box, add your physical address and select it from the search results below.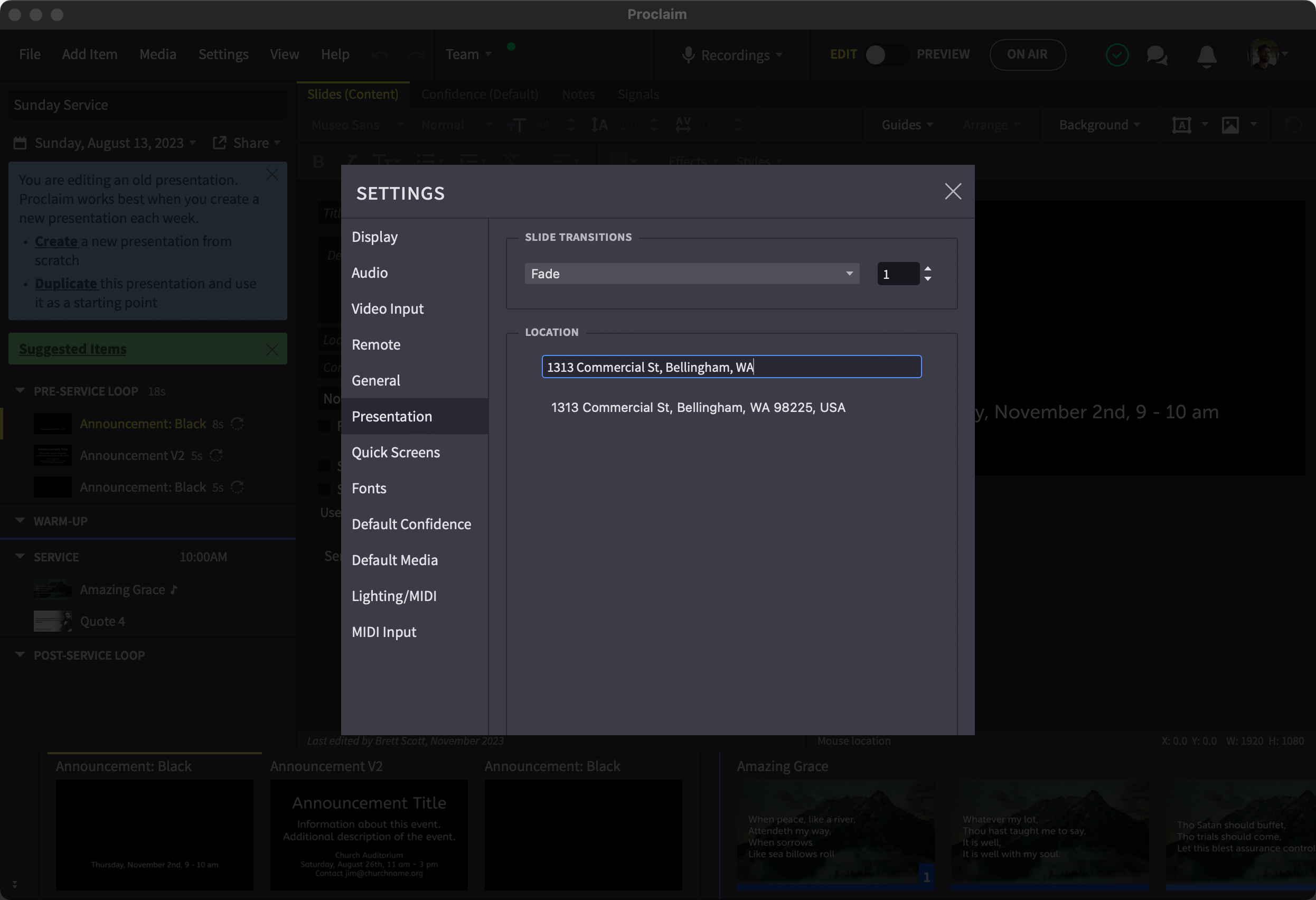 A map displays to confirm your address. Your location settings will link to your Presentation Team. Add it once and Proclaim will remember it everywhere. Exit out of the settings to return to your presentation. With your location set, you can interact with your audience during your presentation with signals. Learn more.