Proclaim's Partner Media gives you access to Graceway Media, Church Motion Graphics, Dan Stevers Media, Freebridge Media, Playback Media, and Igniter Originals collections. By combining these six major church media providers into one massive bundle, we've created one of the world's largest church media package. You can browse the entire collection free of charge in the Media Browser. When you're ready to purchase, follow the steps below to enjoy the best church media bundle on the planet.
Start Your Purchase in the Media Browser
In the main app window, navigate to the Media Browser by clicking Media at the top of the screen. On the left side of Media Browser, check the facets for the media partners listed at the top of this page.
Tip: you can also select any piece of Partner Media and click the Partner Media button on the right side of the screen.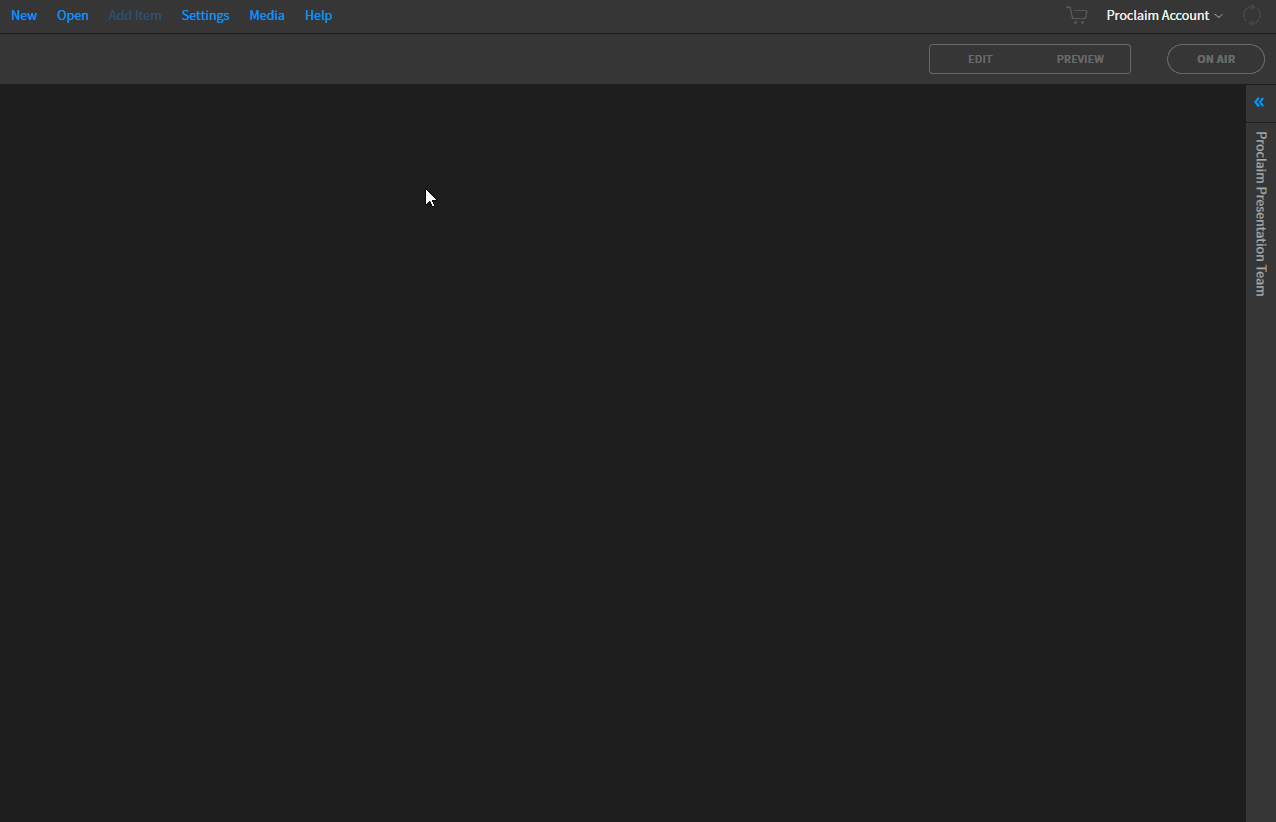 Once you've taken some time to look at the available media in these collections, start your purchase by clicking the blue purchase button on the right side of the screen. If you haven't already added your billing information, you can do so now. When you're ready, click Submit Order to start experiencing this great bundle now.
Purchase From the Account Menu
You can purchase Partner Media through the account menu instead of purchasing through the Media Browser. Click your username at the top of the screen and select Purchase media subscriptions... from the list.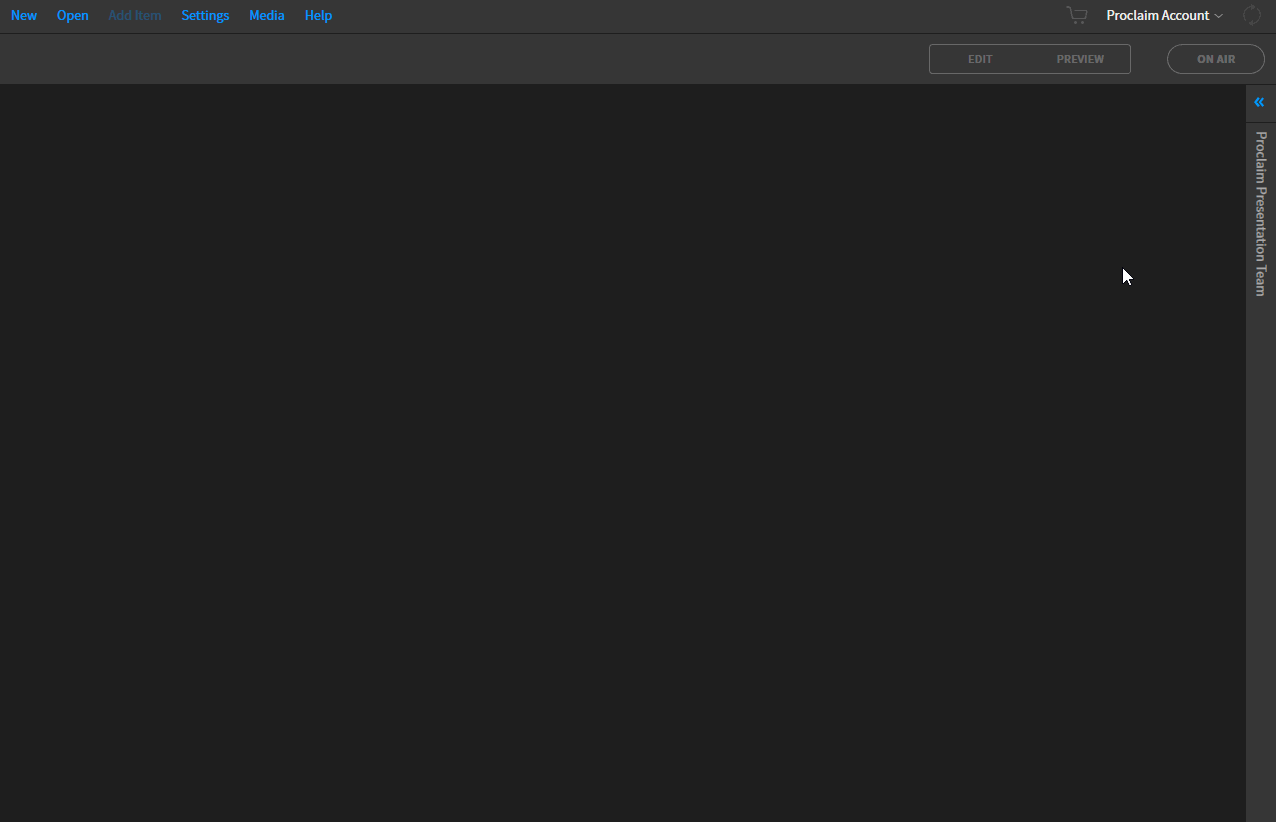 Enter your billing information if you haven't already, then click Submit Order to finalize your purchase. Any Partner Media item you add to your presentation will now be free of watermarks.
Did you know? You can subscribe to Partner Media at a monthly or an annual rate. Click the blue monthly text to change to annual.
Purchase online from the Proclaim store
To purchase from our online store log in using the same credentials you use for Proclaim. Choose Partner Media and your congregation size and follow the steps in the checkout process.