You can import events from your church group's calendar directly into Proclaim from any announcement service item.
Did you know?: If your church uses an online calendar (e.g., Google Calendar), you can link that calendar to your Faithlife church group and access all your events from within Proclaim. Learn more about using the Faithlife.com calendar or connecting to your church group.
1. Add an Announcement Service Item.
Expand the Add Item menu and choose Announcement.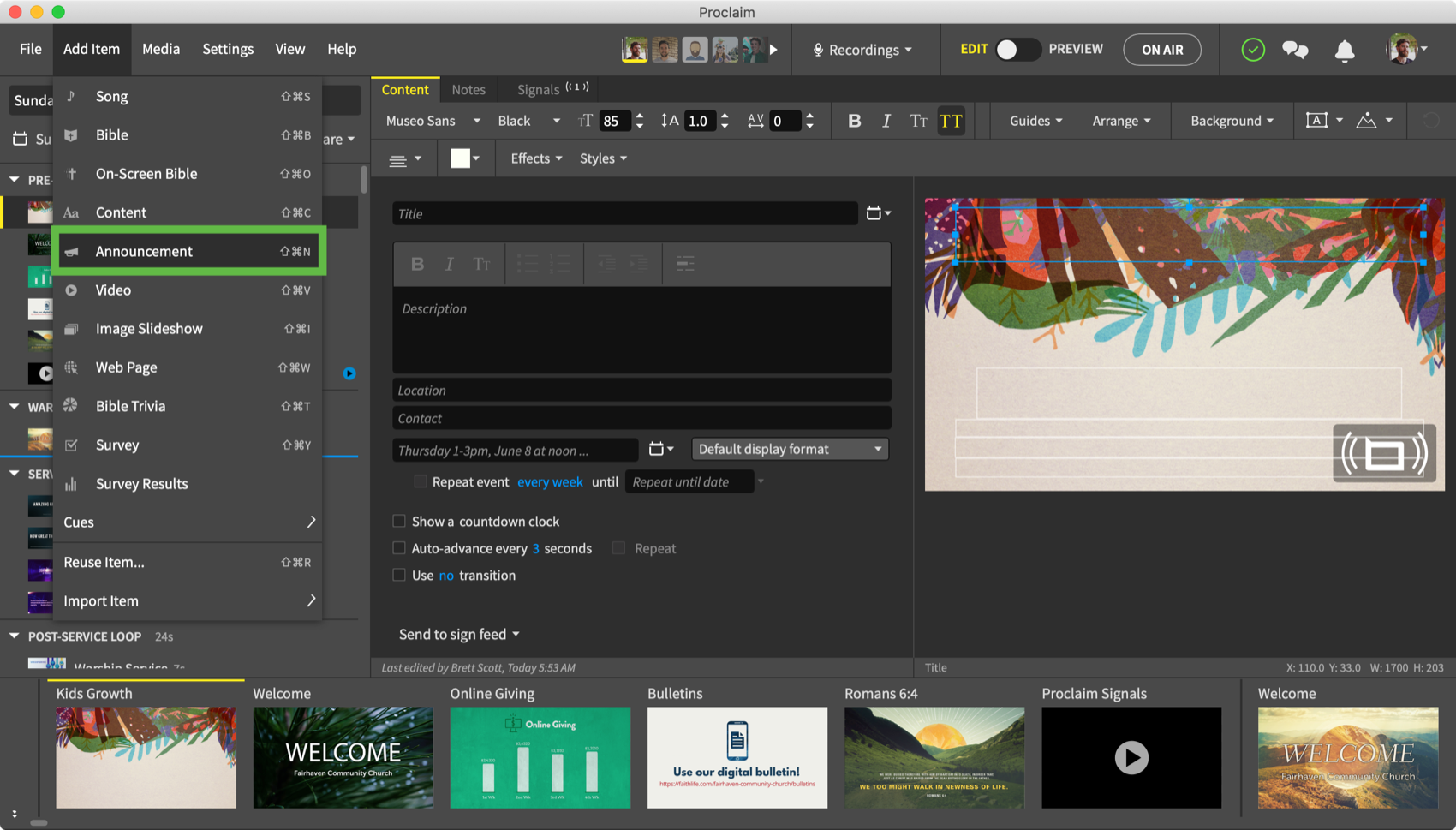 Note: To quickly add an announcement service item, use the keyboard shortcut: Shift + Cntr + N on Windows or Shift + ⌘CMD + N on a Mac.
2. Add from Calendar.
Click the Add from Calendar icon

to preview events on your church group's calendar on Faithlife.com. Select any event to auto-populate your announcement service item with the event's details.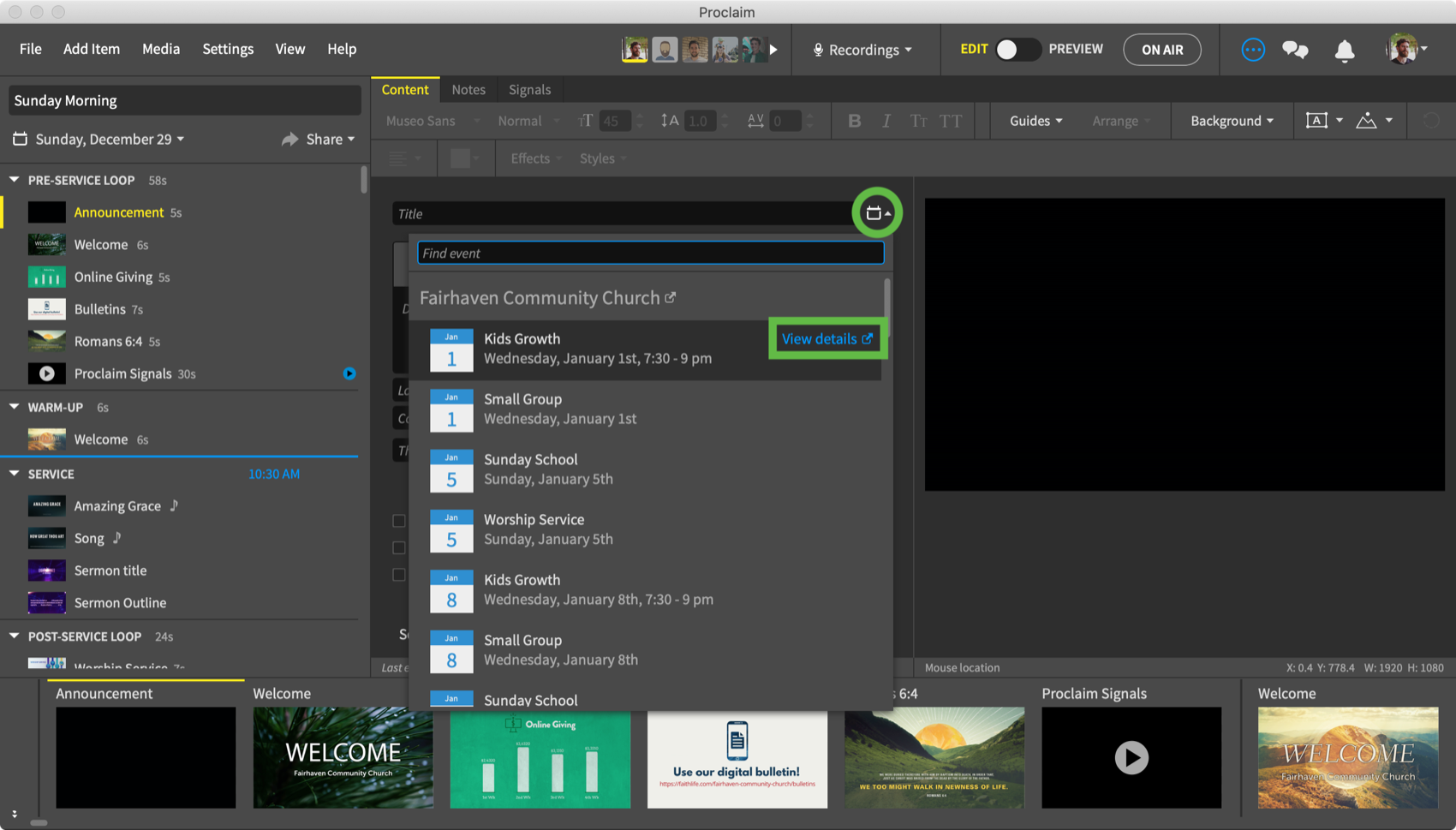 Note: Hover over an event and select View details to open your web browser to the calendar event.
3. Add a background.
Expand Background and choose Browse Media to add a design to the announcement item.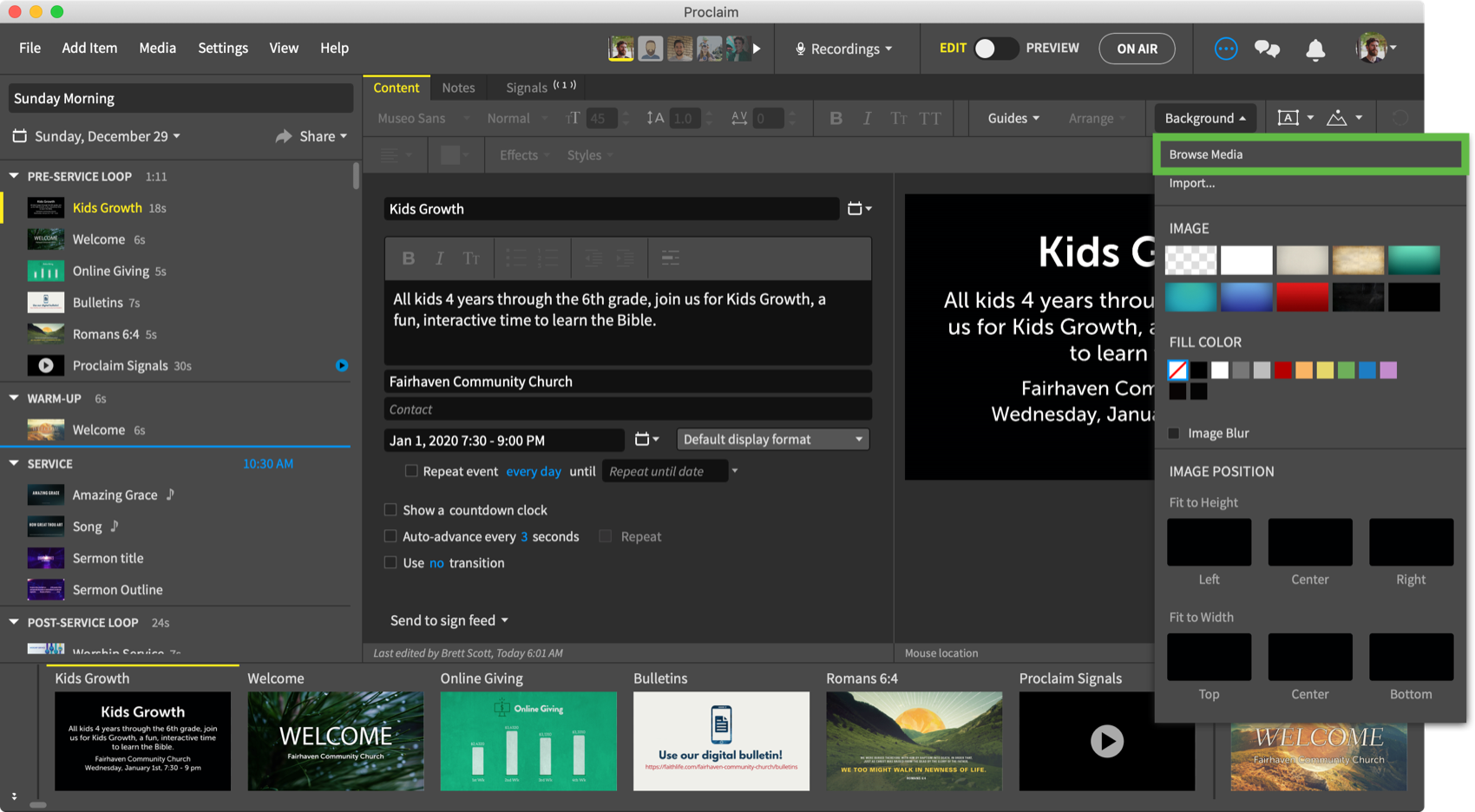 Did you know?: By default, new service items display a plain black slide with white text. You can, however, change the default media for song, Bible, announcement, or content service items.
If you add a Smart Media background, your content updates automatically to match.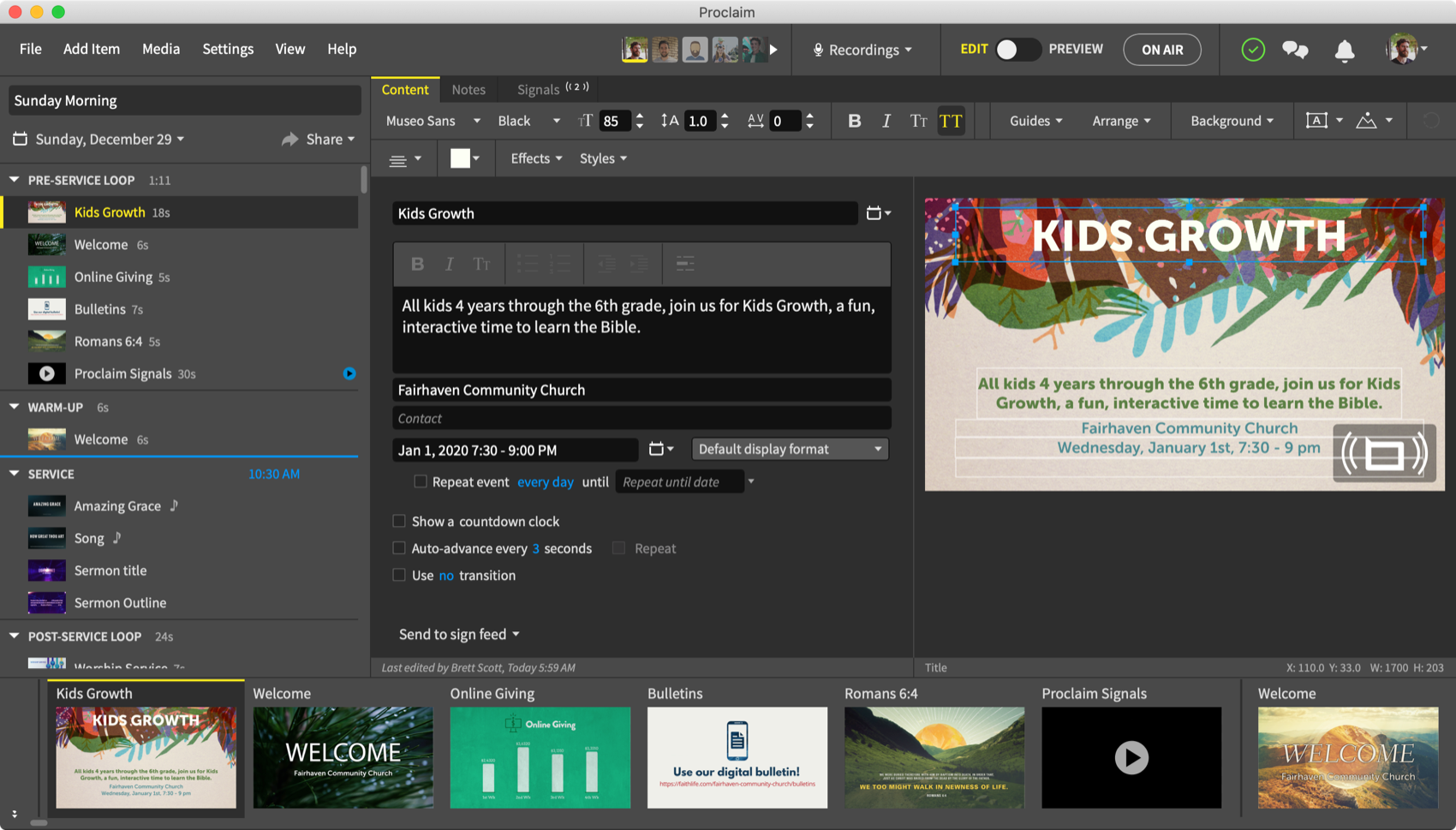 Note: Proclaim comes prepackaged with more than 1,000 pieces of free media. If you want access to more Smart Media, consider subscribing to additional media packages to gain as many as 25,000 additional media resources.