Proclaim supports embedding a website directly into your presentation in one of your slides. To get started, add a web page service item to your presentation from the Add Item menu.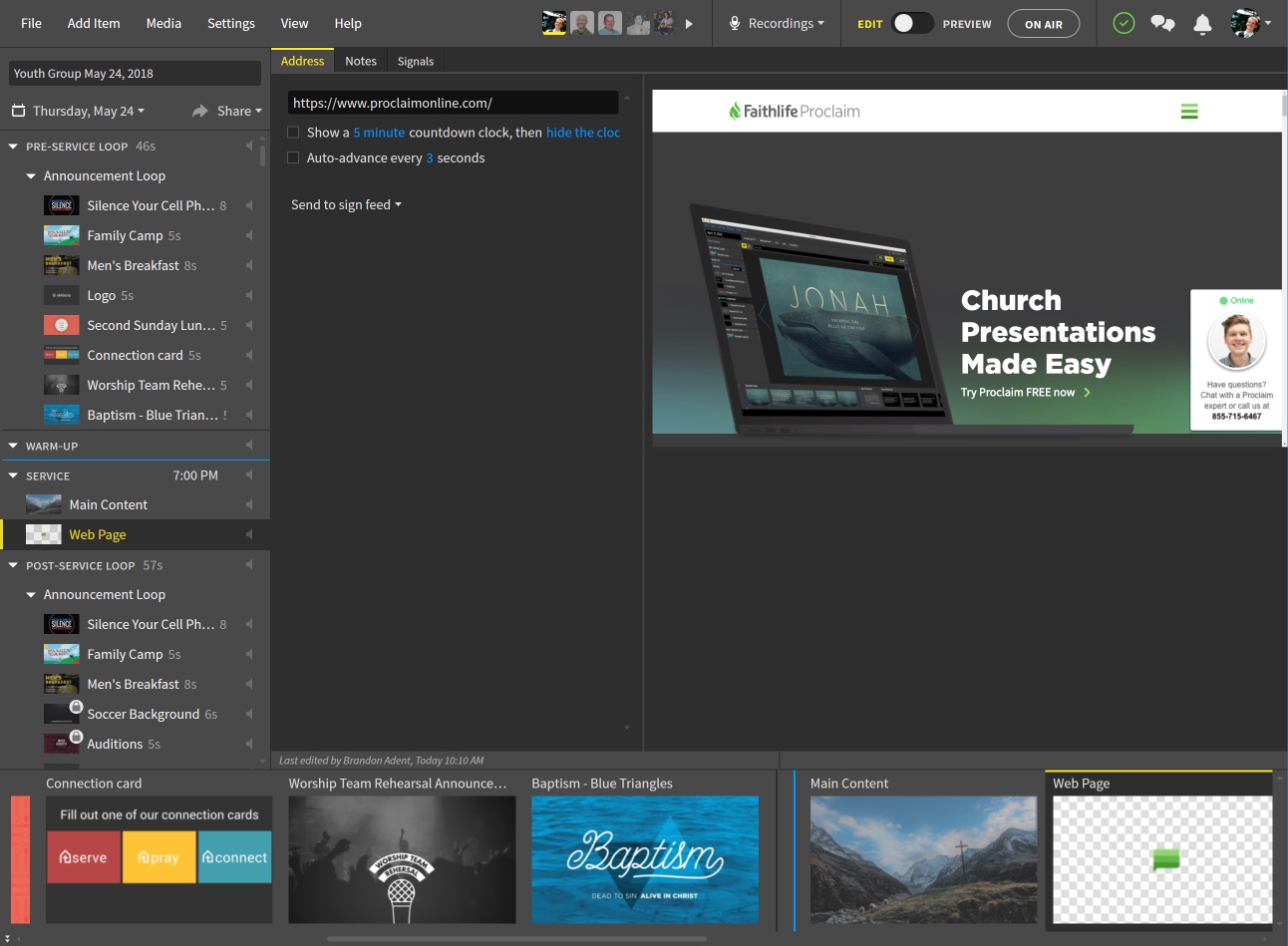 Select Web page from the list and enter the URL of the website you wish to embed. Go to Preview mode or on air to interact with the embedded browser.
Did you know? You can add YouTube, Vimeo, or videos from Faithlife Sermons directly into your presentation. Click here to find out how.