Once you have published a sermon to Logos Sermons from Proclaim you can watch it on Faithlife TV and share it with your church. Anyone can use a Roku, Apple TV, or any of these other ways to watch to view your sermon from the comfort of their home, on the go, or anywhere they have internet access.
Note: Viewing your sermon on Faithlife TV requires you to have a Faithlife Group. To learn about setting up a group, click here.
1. Publish a sermon.
Logos Sermons is where Faithlife hosts your published sermons. You can publish a sermon to Logos Sermons in a variety of ways:
2. Find your published sermon.
Navigate to FaithlifeTV.com and sign in.

Locate your church's channel.

Scroll down to find your church's channel, or click Browse.
Select a sermon
Click your desired sermon thumbnail to navigate to the sermon's page.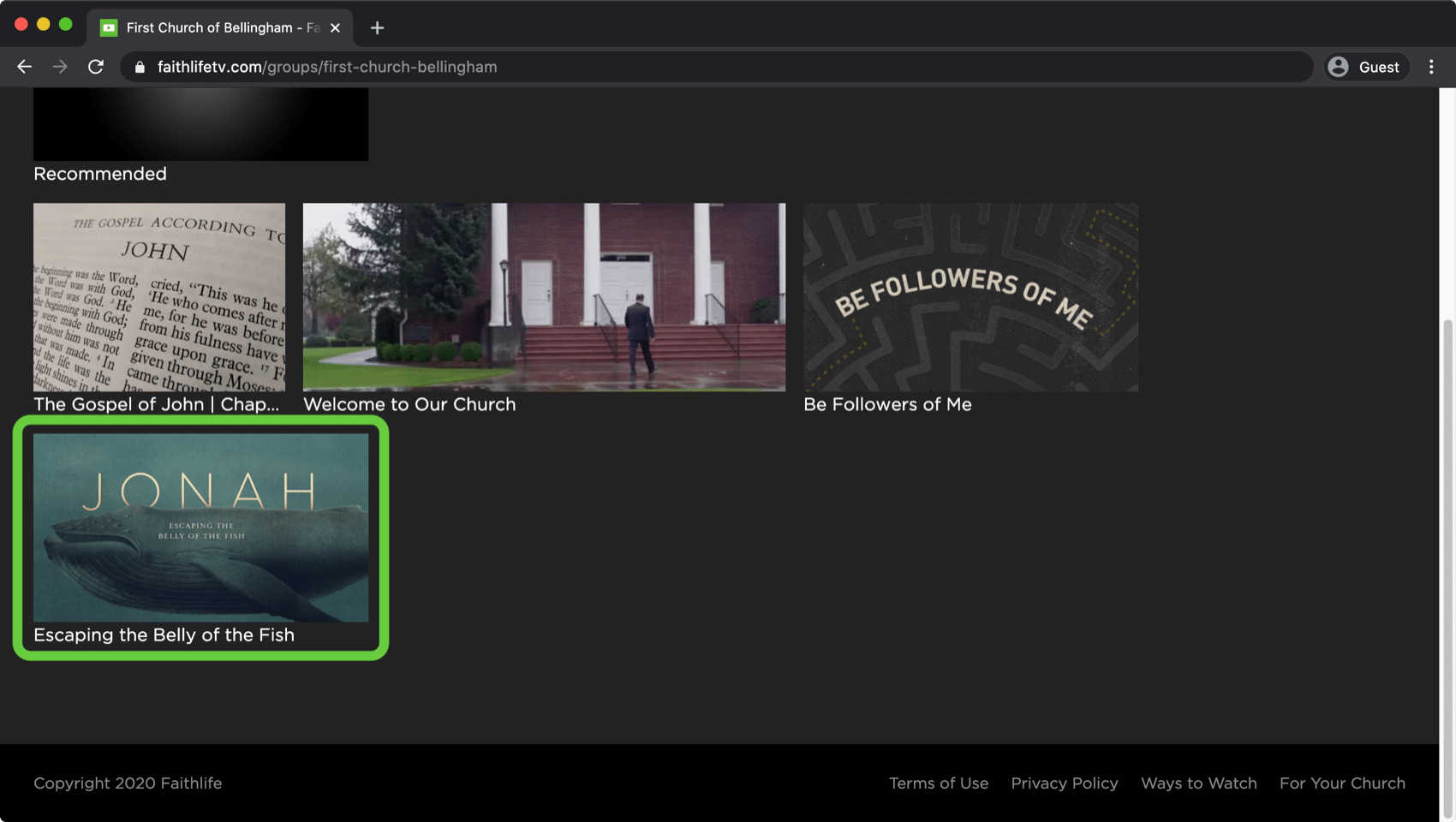 If you watch the sermon while logged in, Faithlife TV remembers your place and resumes the video at that location the next time you select it.
Note: Anyone online can watch sermon links or view your publicly available videos and sermons on your church's Faithlife TV channel without signing in or being a part of your church group.
3. Share your sermon.
The sermon's page provides a variety of sharing options. You can share a direct link, share the sermon via social media, or embed it in your website.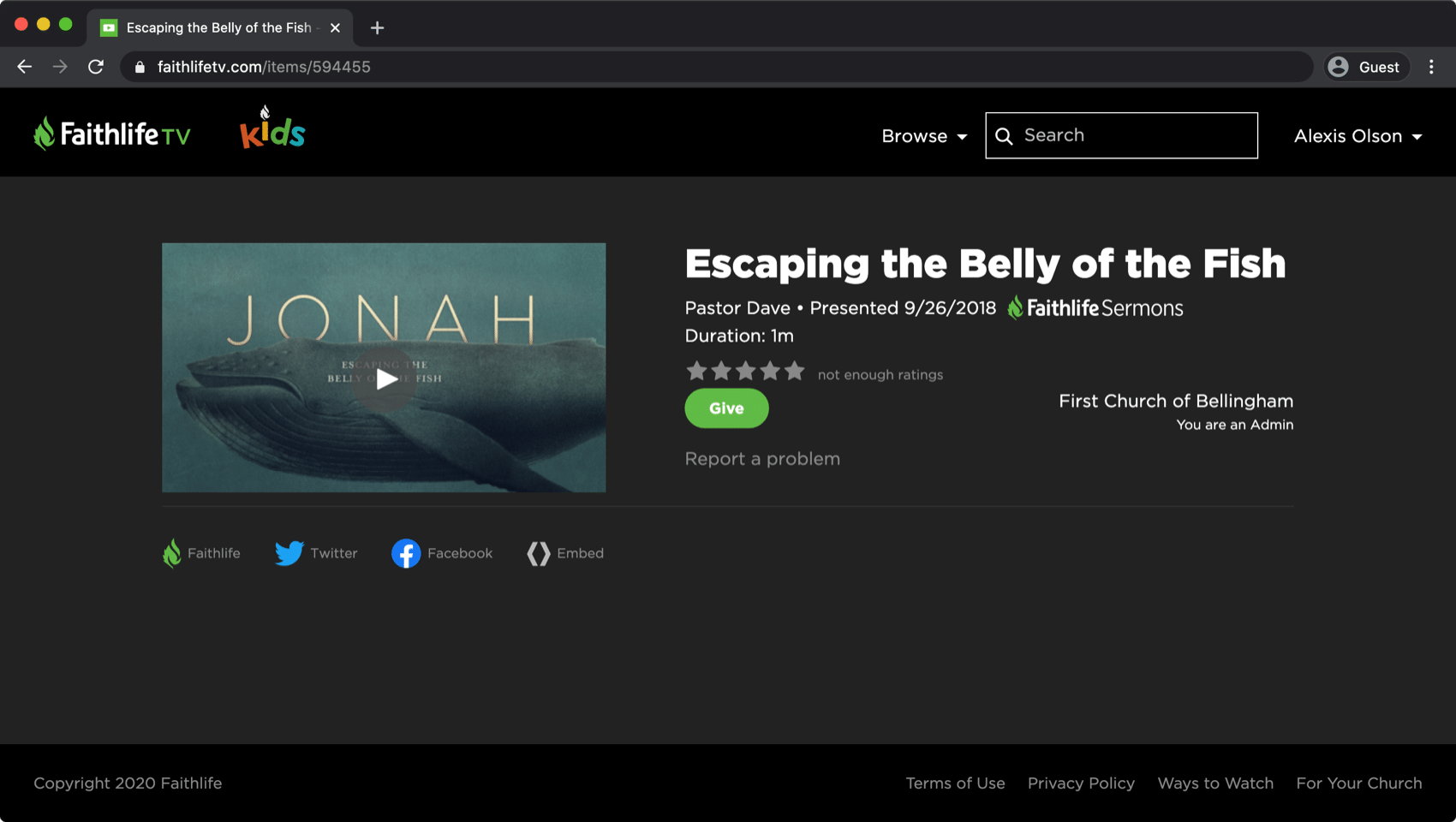 Share via a Direct Link
Copy and paste the sermon page's URL and share it with anyone online.
Share via Social Media
Faithlife TV provides quick access to Faithlife, Twitter, and Facebook. When you share on Faithlife, the share location defaults to "My Faithlife", which is your personal account's feed. To share the sermon on a specific group's activity feed, use the dropdown.
Note: When you publish your sermon to Logos Sermons from Faithlife Proclaim, the sermon is automatically published to your church's main activity feed for you.
Share via your website
Click Embed to copy the HTML code for your website for your sermon.
Did you know? You can also add an embed code to your site that automatically shows newly published sermons in a single widget on your self-hosted site.