The Plays.TV app comes bundled with AMD's Raptr Gaming Evolved app for Windows and is known to cause significant issues, such as crashes, related to video playback. There are numerous documented cases of Plays.TV interfering with and crashing a variety of applications in addition to Proclaim. If you have an AMD graphics card and use the Raptr app to update your drivers, you may have opted in to install the Plays.TV app on your machine. Please follow the instructions below to either uninstall or disable the Plays.TV app to avoid any issues with Proclaim.
Method 1: Uninstall Plays.TV (recommended)
To remove the Plays.TV app from your computer, navigate to the Start menu and type "Programs and Features" to bring up the uninstall dialog. Select the Plays.TV app from the application list and click Uninstall at the top of the dialog.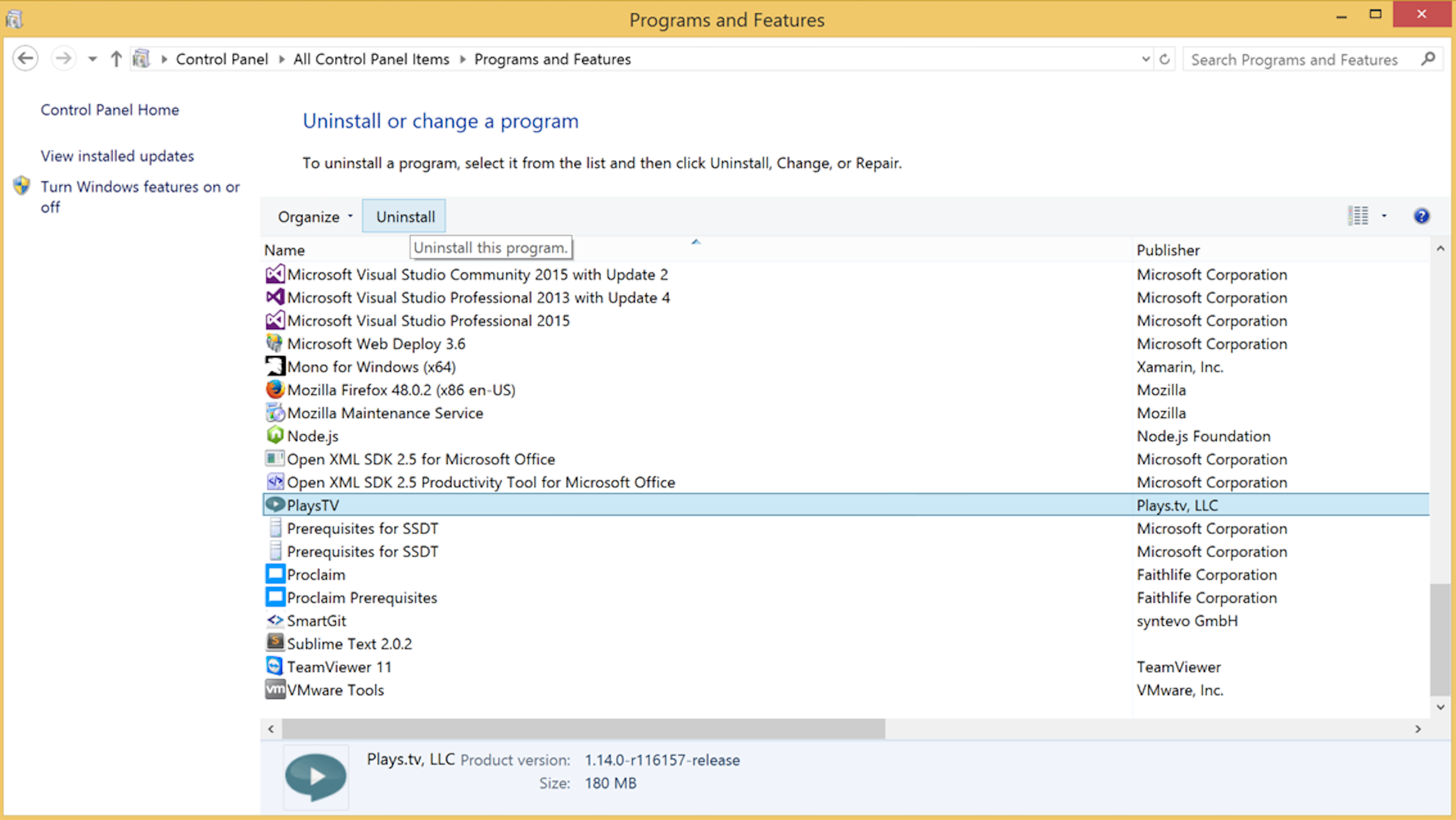 Once you've uninstalled the Plays.TV app, delete the Plays.TV folder from your hard drive (the default directory is C:\Program Files (x86)\Raptr Inc\PlaysTV) and restart Proclaim.
Note: you will have to opt out of any future installations of Plays.TV from the Raptr Gaming Evolved app, which may automatically install when you update your drivers unless you uncheck the install option.
Method 2: Close the Plays.TV client
If you wish to retain the Plays.TV app on your machine, you must close the client prior to starting up Proclaim. Clicking the "X" in the top right corner of the app window will only minimize the client to the system tray. To ensure that it is fully closed, right click on the Plays.TV icon in the system tray and click Quit, as shown in the image below: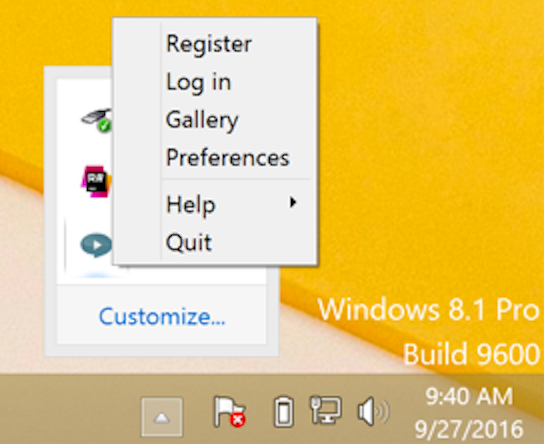 Once you have closed the Plays.TV client, restart Proclaim.