Grouping similar service items is a convenient way to simplify the view of your entire presentation, creating a streamlined order of service. Service item groups are different from the pre-/post-service loops, warm-up, and service sections, and allow you to create a flexible scheme for your service outline.
1. Select service items.
A group can be created in either Edit or Preview mode. Click the first item in your desired group. Hold Shift and click the last item in your desired group.
2. Group items.
Right-click your selected items and select Group. Enter a name for your group, like Song Set or Announcements.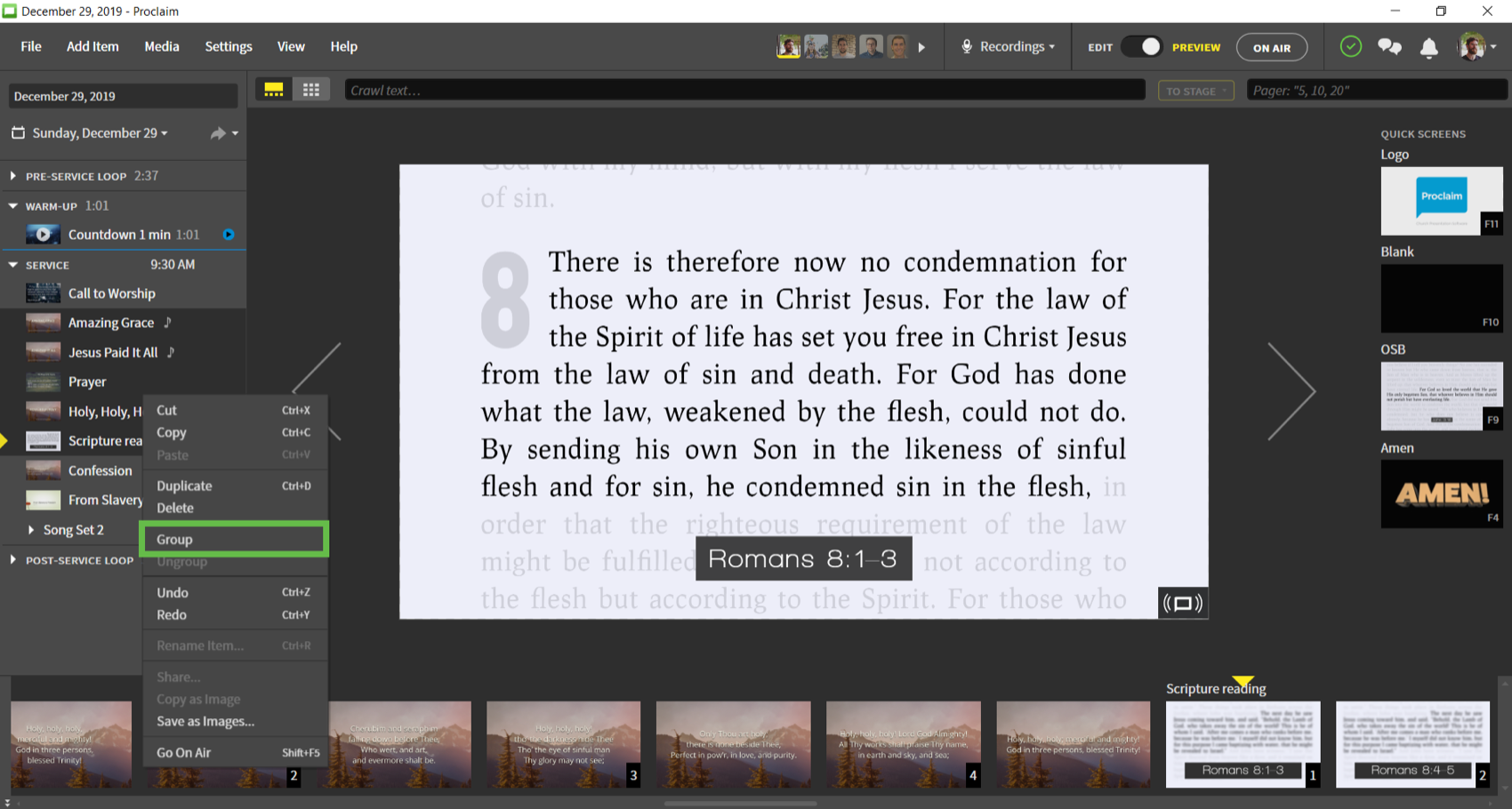 Note: A group inherits the behavior of the service section it is in. For example, if your group is in the pre-service loop the items advance automatically, whereas they do not in the service section.
3. Work with the Group.
Expand/Collapse a Group
Click the triangle to the left of the group name to expand or collapse it.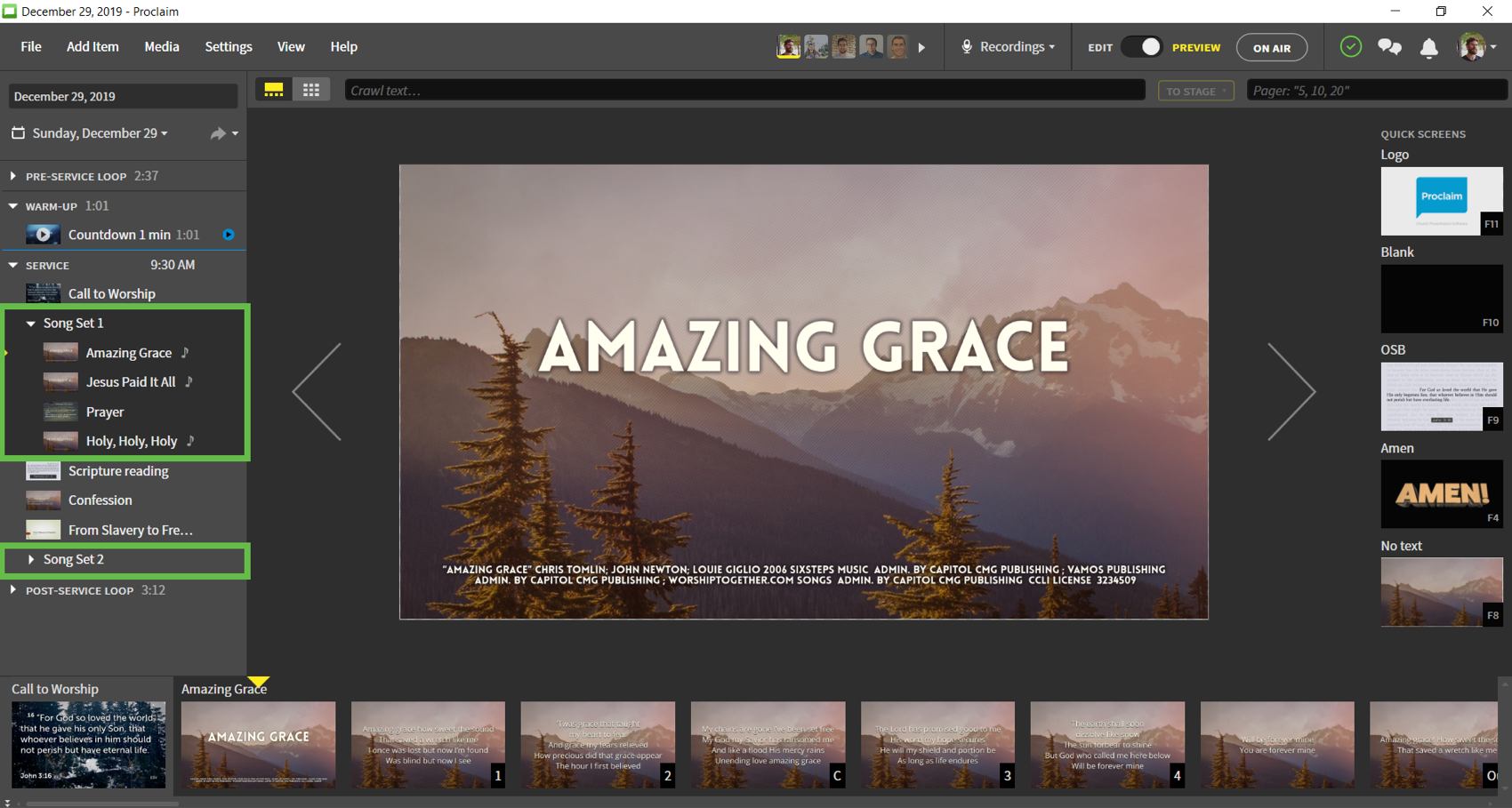 Note: When navigating your presentation, Proclaim automatically expands a group when any slide in the group is selected.
Add to a Group
To add an existing service item to a group, drag and drop the item into your desired location in the group. If the item is directly before or after the group, drop it to a place within the group, and then drag it to the beginning or end of the group.
Remove a Group
Right-click the group name and select Ungroup; this does not delete the service items in the group. If you want to delete an entire group and its items, click the group name and press Delete.
Apply a change to a Group
In Edit mode, click the group name. Make your desired changes (e.g. background, font, transition, etc.), and Proclaim applies them to the entire group. Learn more about applying a single style to multiple items.
Note: If your group contains mixed items, such as songs and On Screen Bible, group editing options are limited.