You can add custom announcement slides to your sign feed with Proclaim. You can even schedule when you want your sign feed to show and remove your custom announcements.  
Note: Get help setting up your sign feed.
1. Open your sign feed.
With Proclaim open, expand the File menu, click Open sign feed, and select your sign feed.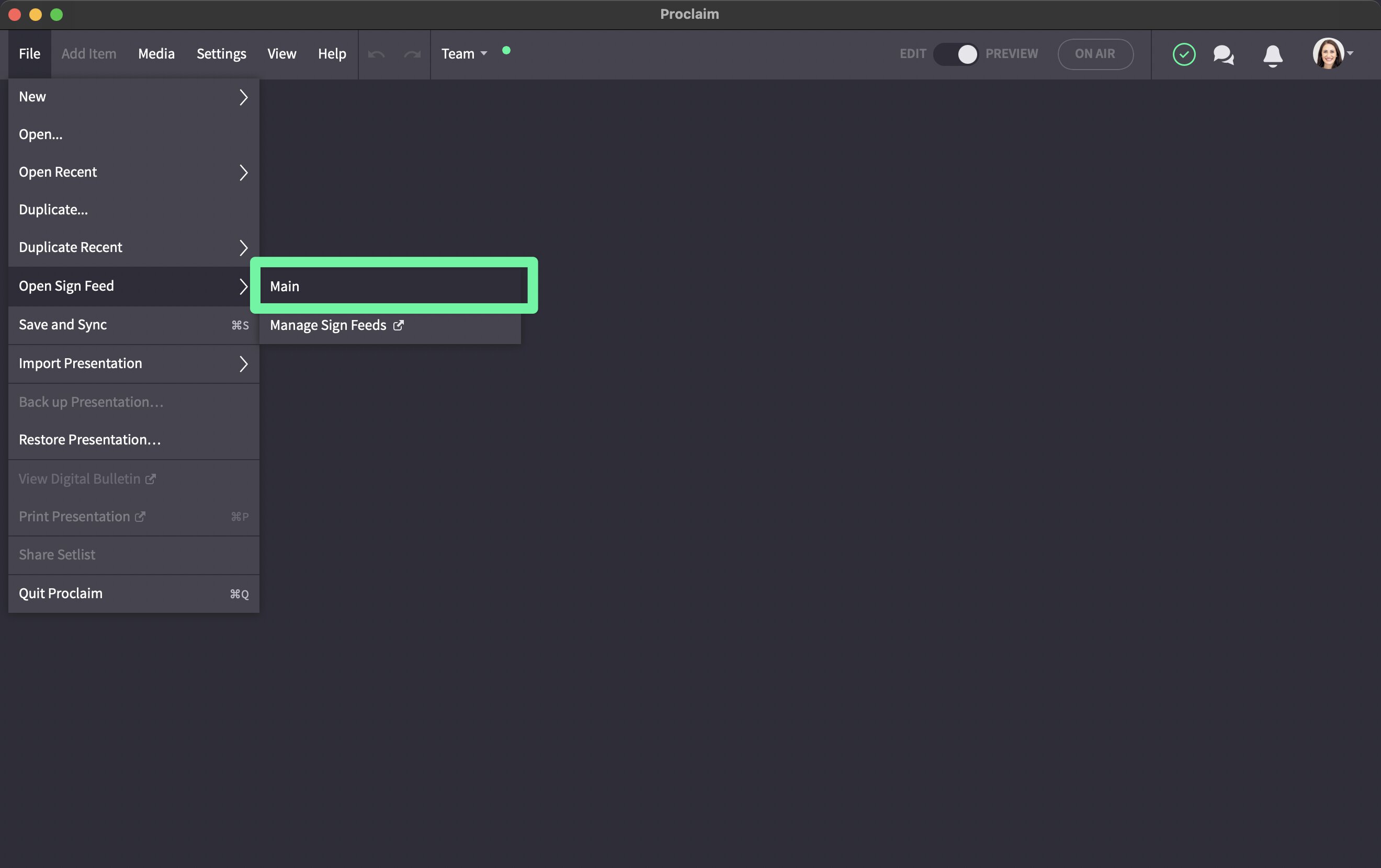 2. Add a custom item.
Select the item type from the Add Item menu.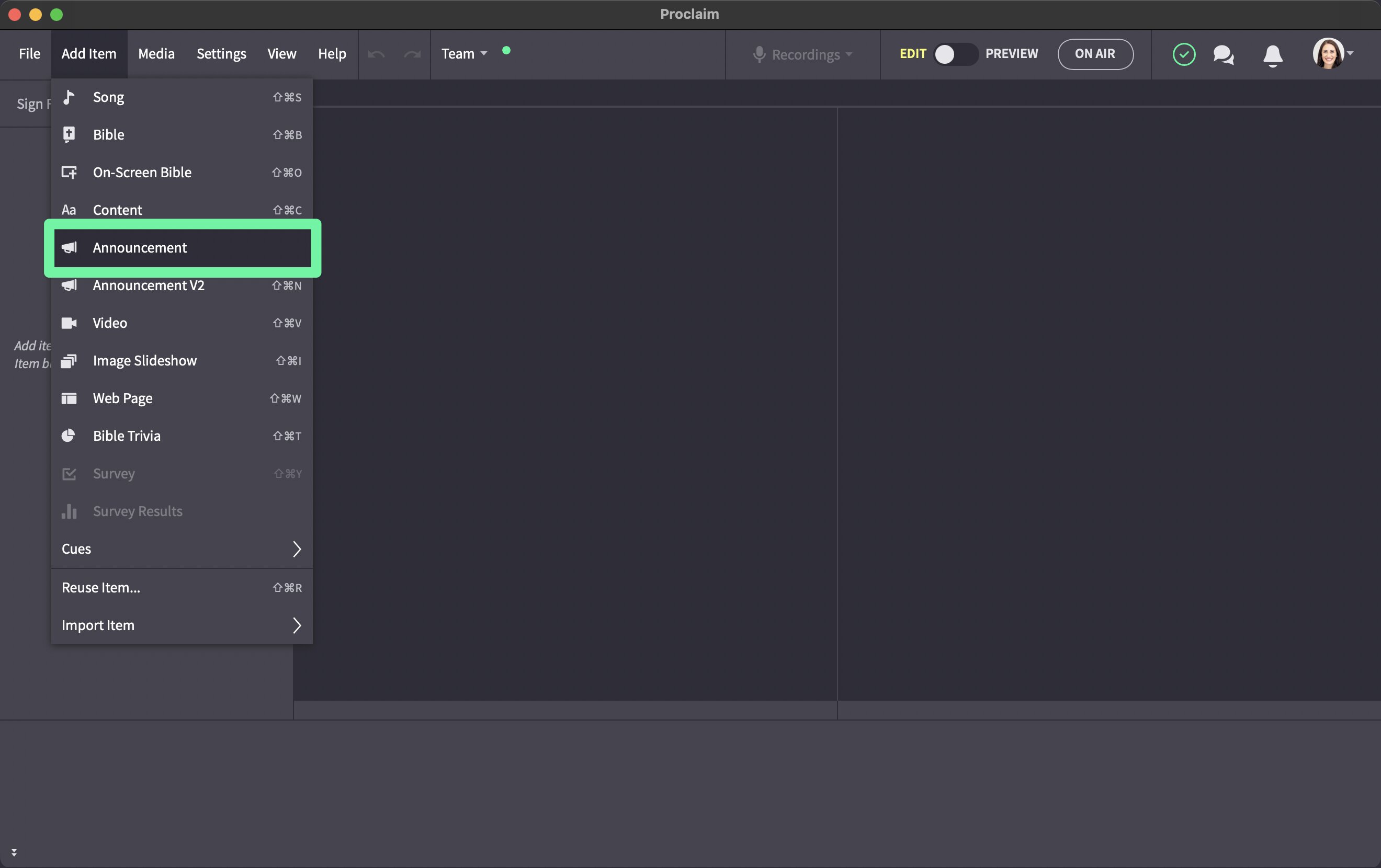 Note: Only the following slide types are currently available for use in sign feeds: Bible, Content, Announcement, and Image Slideshow, and Videos. Motion backgrounds are not currently available, so they show up in your sign feed as still images.
3. Enter your slide information.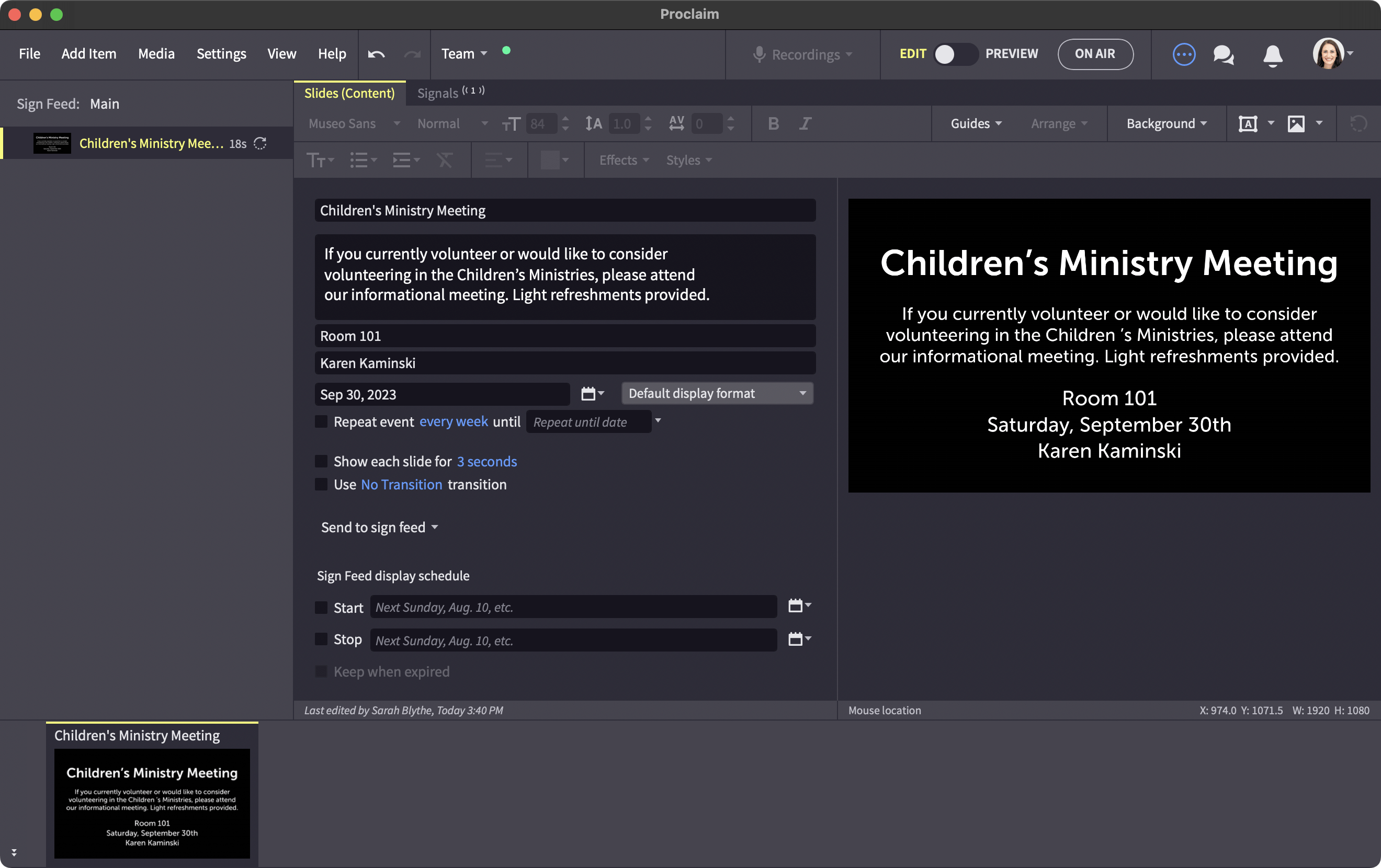 4. Add a background.
Expand the Background menu and choose a background. Browse the available media or import your own.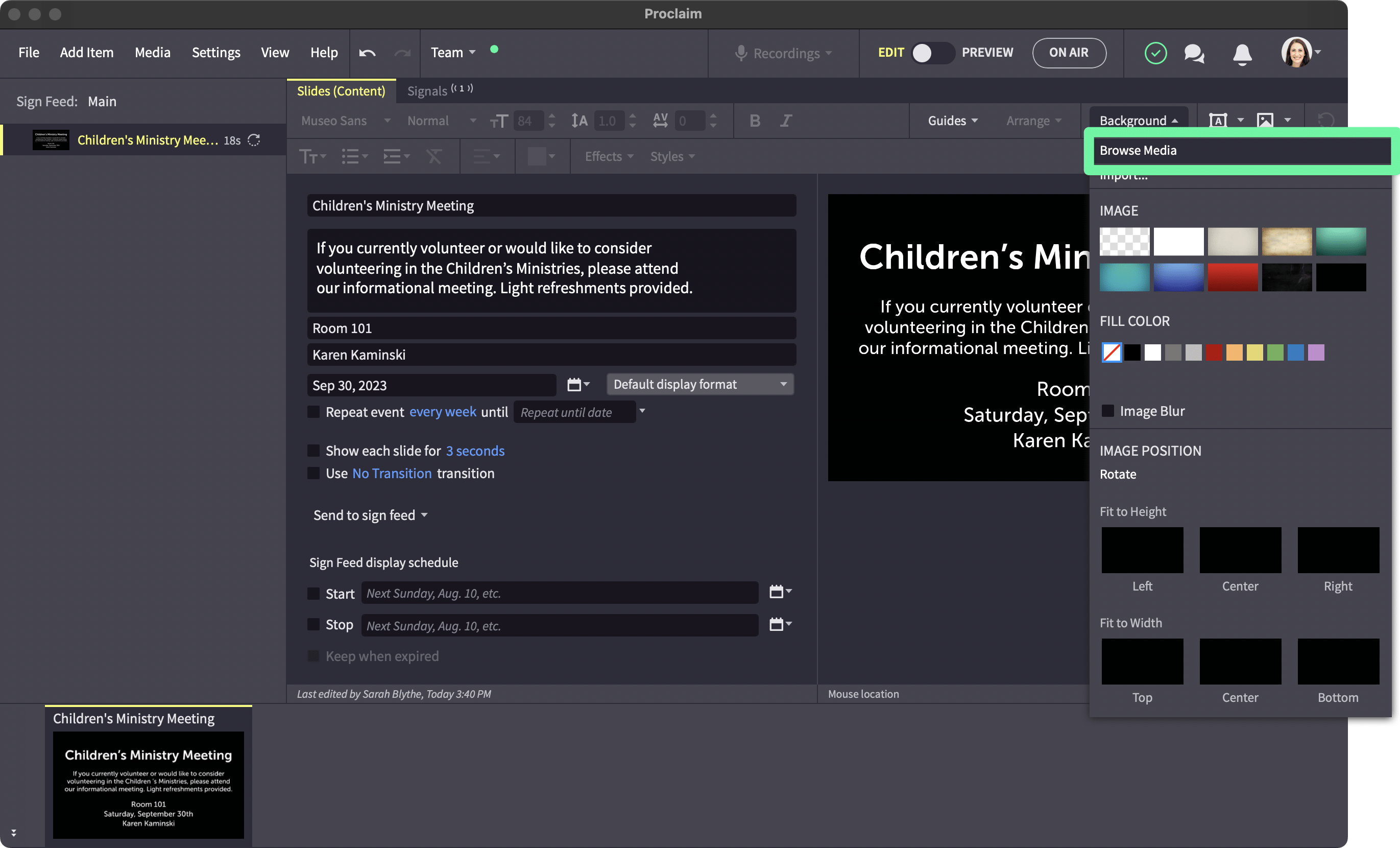 If you add a background from the media browser, select the background, and click Apply as Smart Media (Smart Media slides automatically adjust the text to fit your background).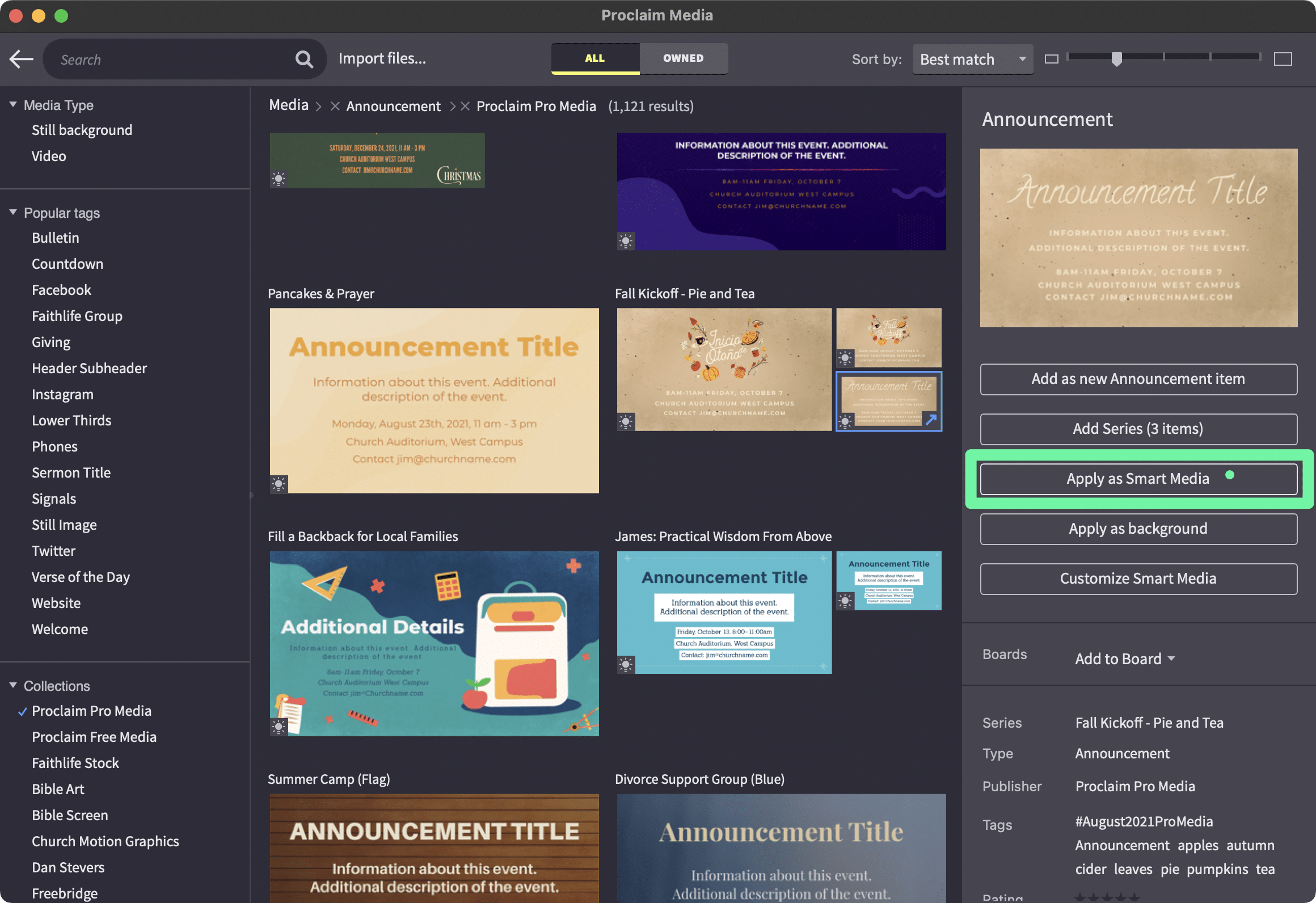 Your text will auto-adjust to the new background.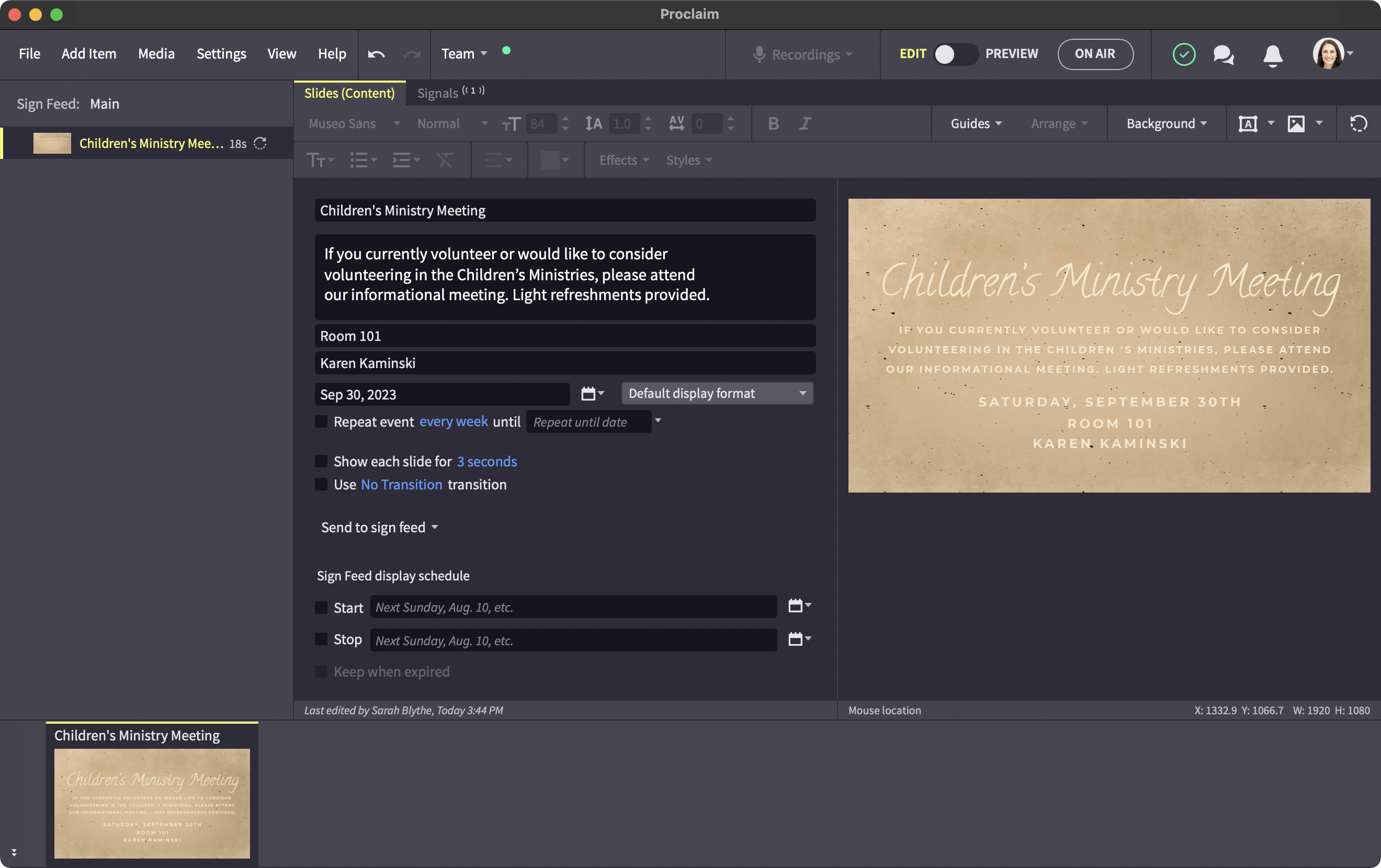 6. Set a custom schedule.
You don't have to remember to add and remove items from your sign feed. Set a schedule and your sign feed will add and remove your custom slide automatically.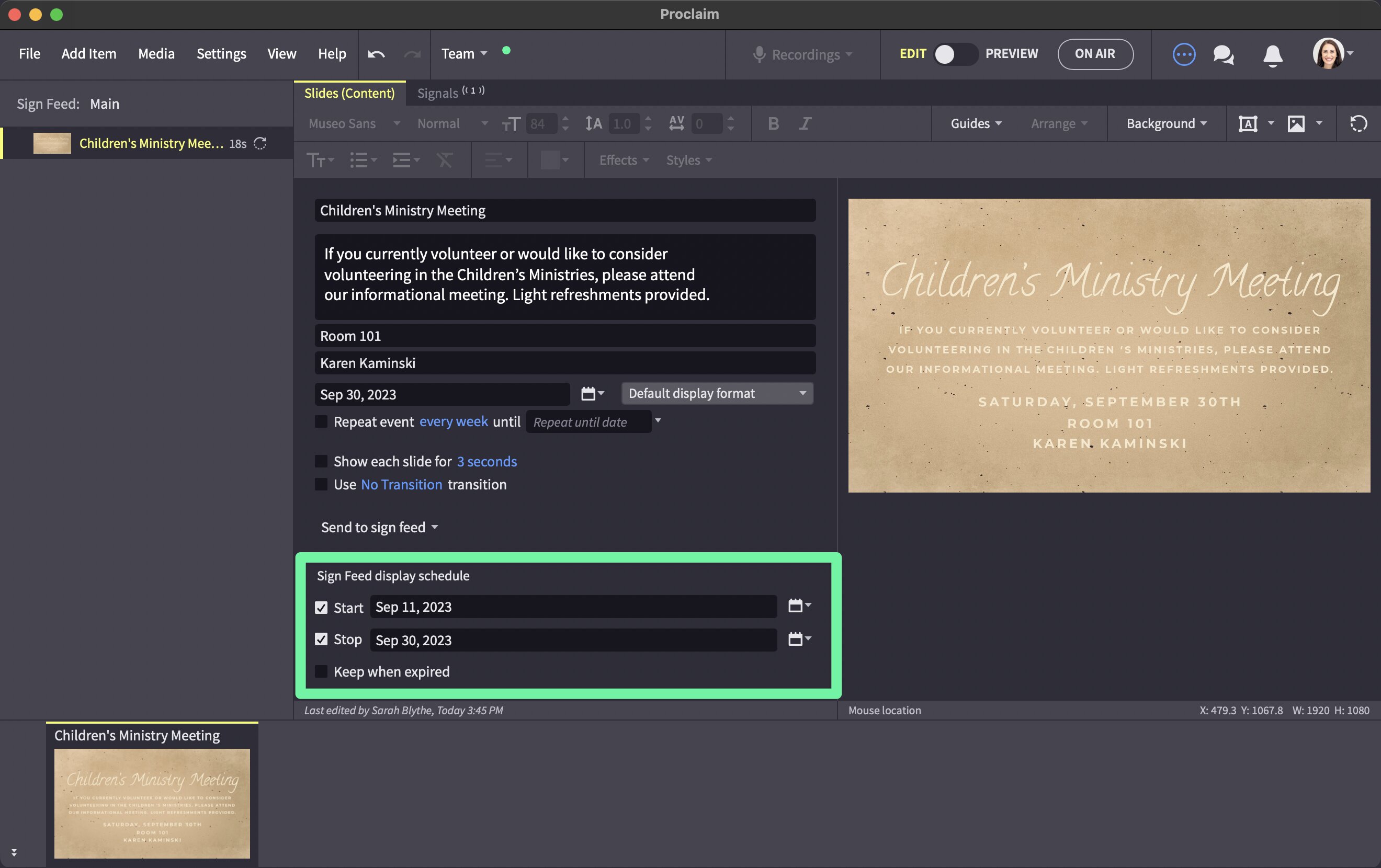 Your sign feed will update automatically. To locate your feed, navigate to your Presentation Team on Faithlife.com, select Digital Signage in the left-hand Admin panel, and select Copy Link to preview any sign feed you've set up in a web browser.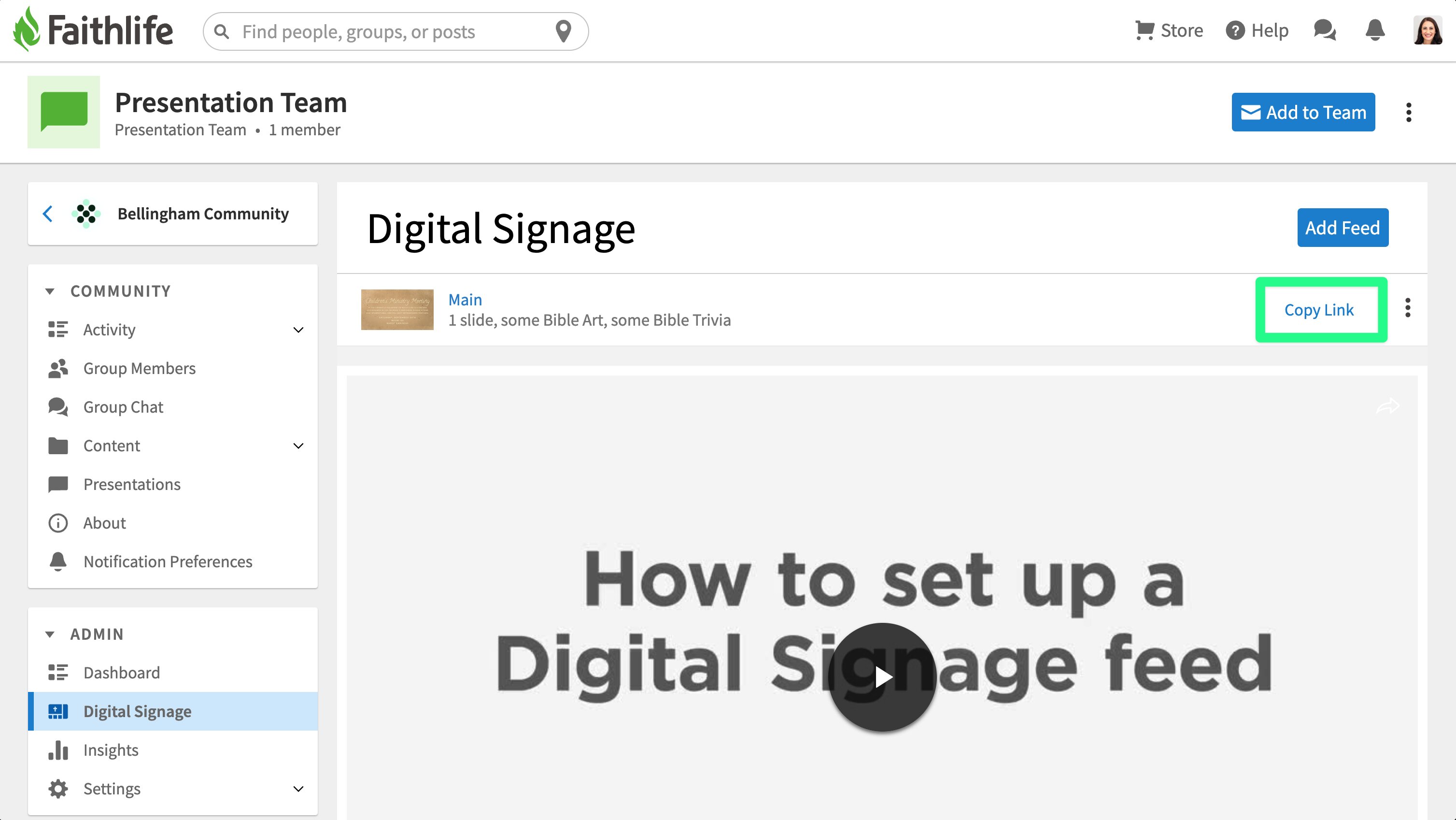 Did you know? If you have a subscription to Proclaim and use it for your services, you can add items you've already created directly to your sign feed. When viewing any supported item, expand Send to sign feed and select your desired feed.