The Start Profiling button is used by the Faithlife Proclaim development team to diagnose performance issues on specific installations of Proclaim. By default it is not enabled. If you have enabled it, however, a button displays at the top of the program.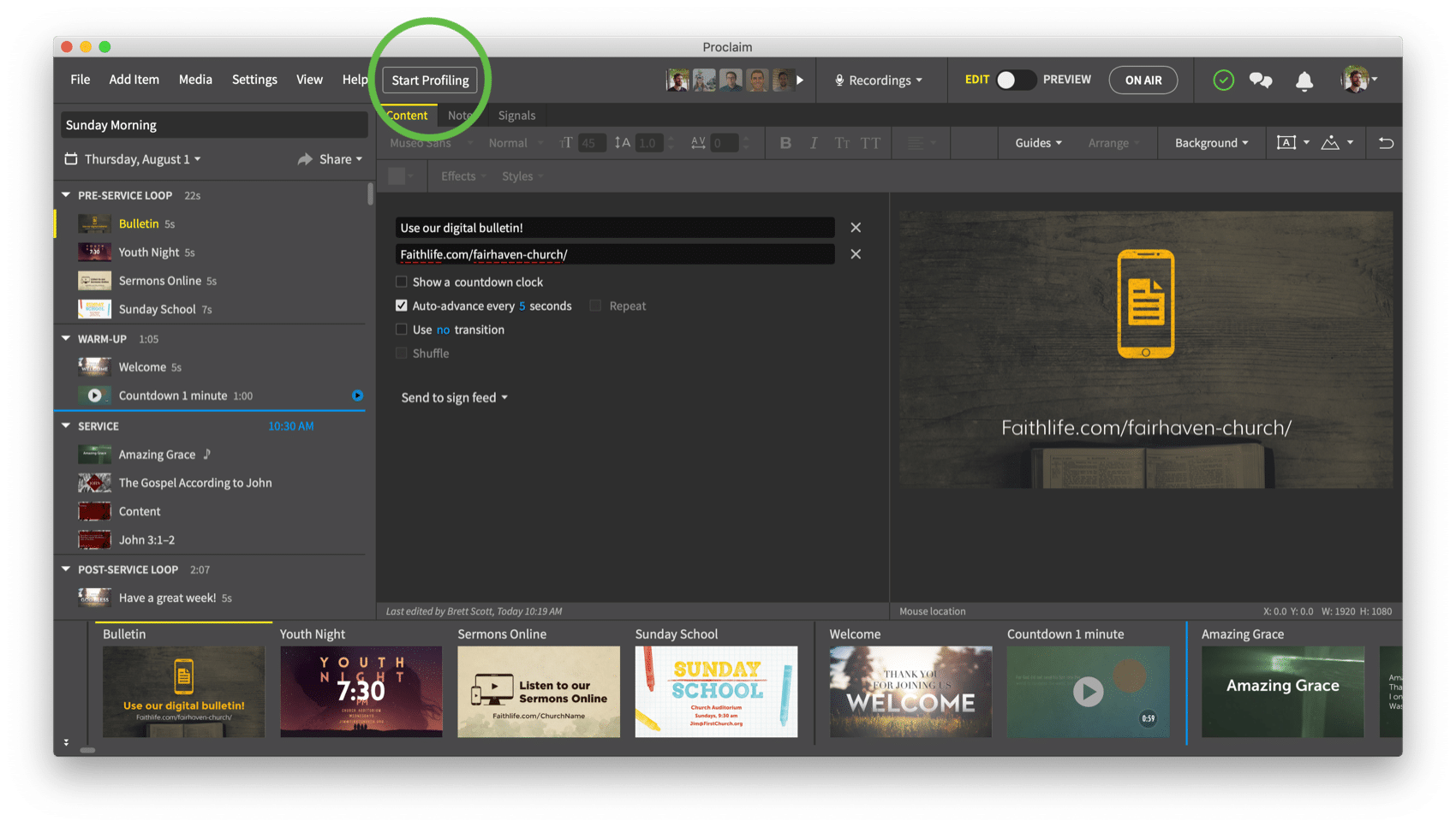 For the vast majority of users, this tool is unnecessary and only shows up when enabled by accident. To hide it again, expand Settings in the menu at top of your screen, select the General tab and uncheck Enable In-App Profiler.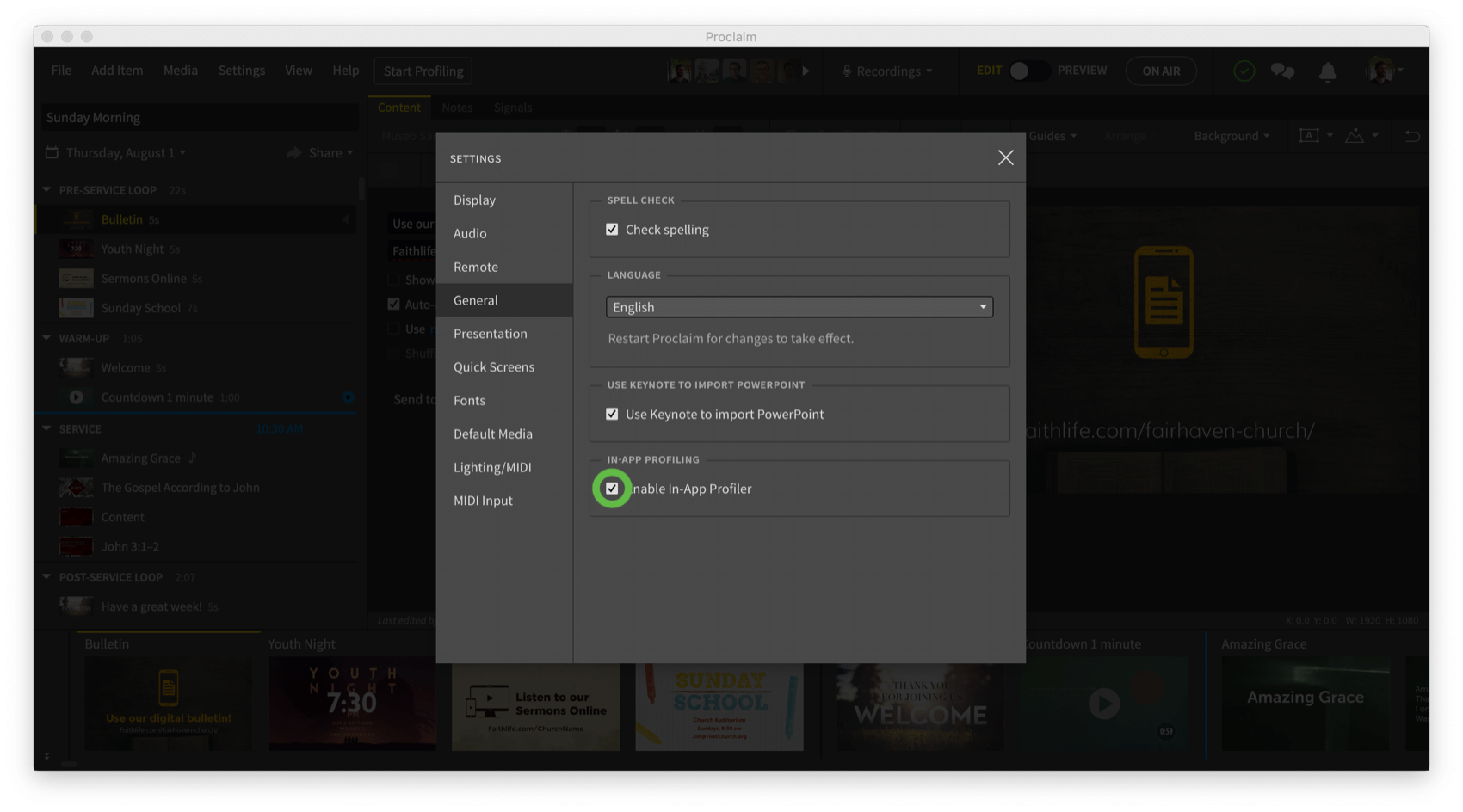 Note: Please do not send profiler data without first contacting our support team. The overwhelming majority of issues are resolved without the use of the profiler.