You can manage the emails you receive from Faithlife from your account settings. These emails include messages about activity in your Faithlife Groups, receipts for purchases, and promotional emails about products and sales.
Follow the instructions below to navigate through your Account Settings. To jump straight to the email preferences page, click here.
Note: Want to change how your groups on Faithlife.com notify you? Click here.
1. Select Account Settings.
Go to Faithlife.com, sign in, and click on your profile picture in the top right-hand corner of the webpage to access Account Settings.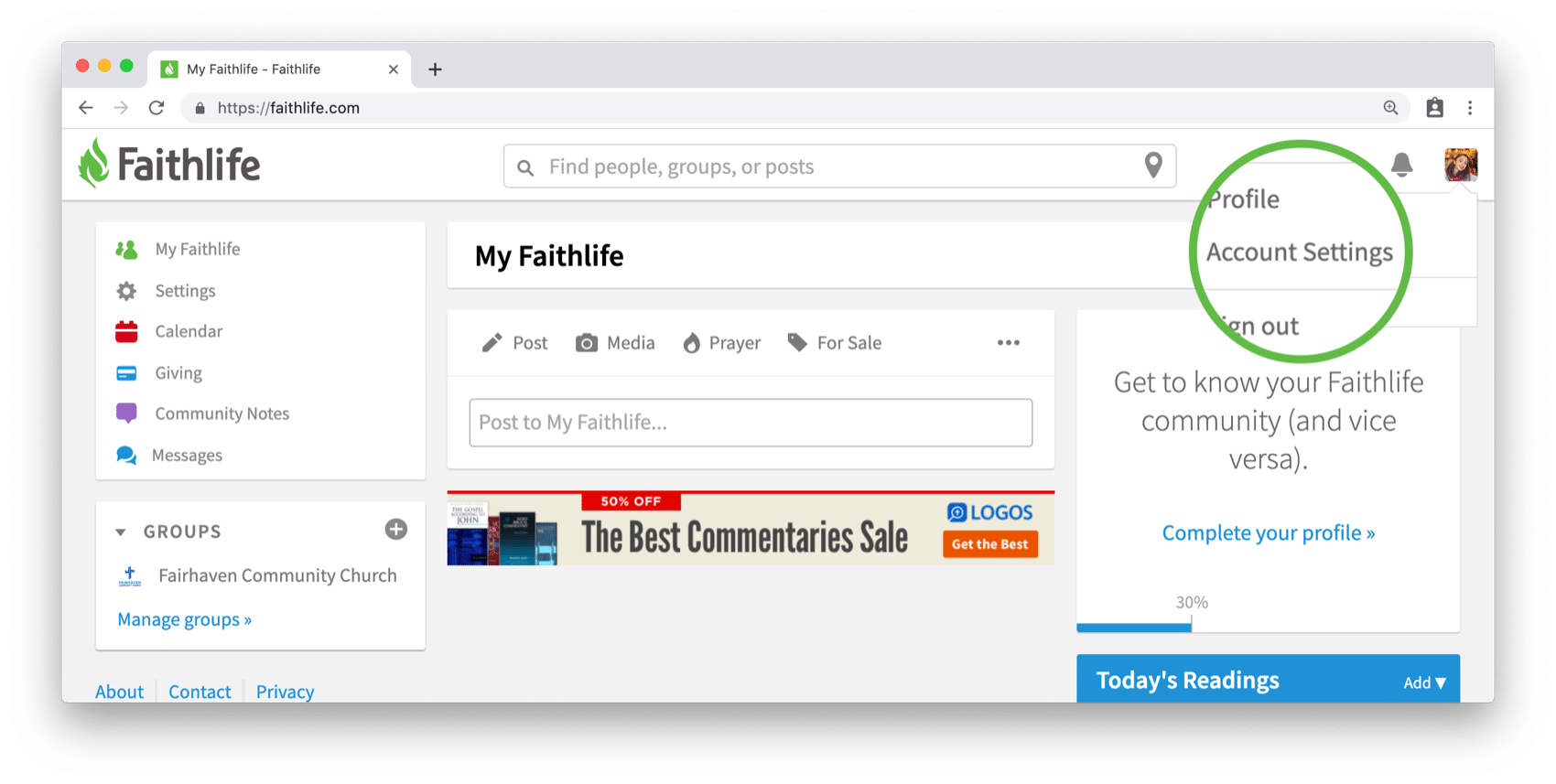 2. Select the Notifications tab.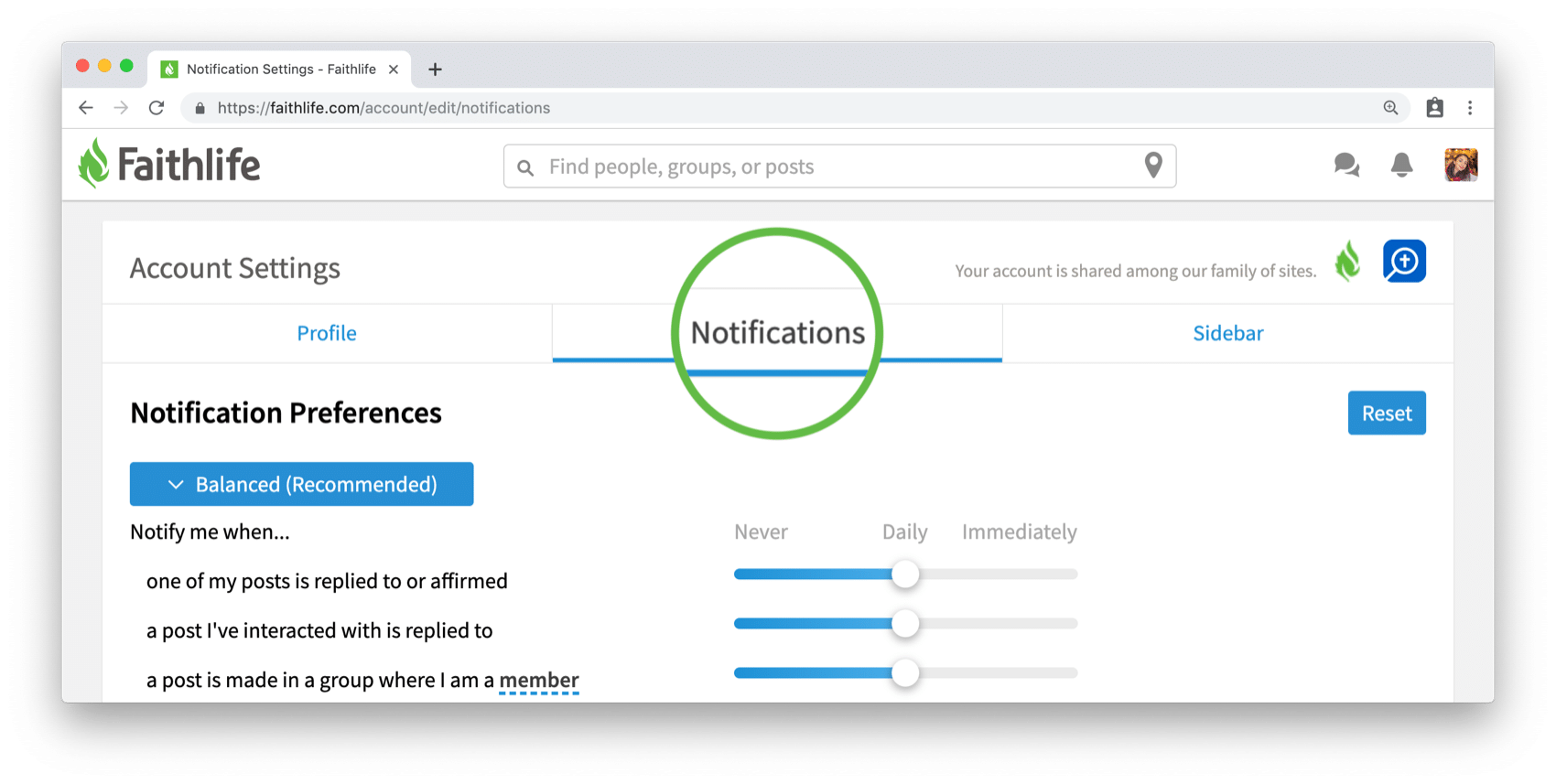 3. Select Manage promotional email settings.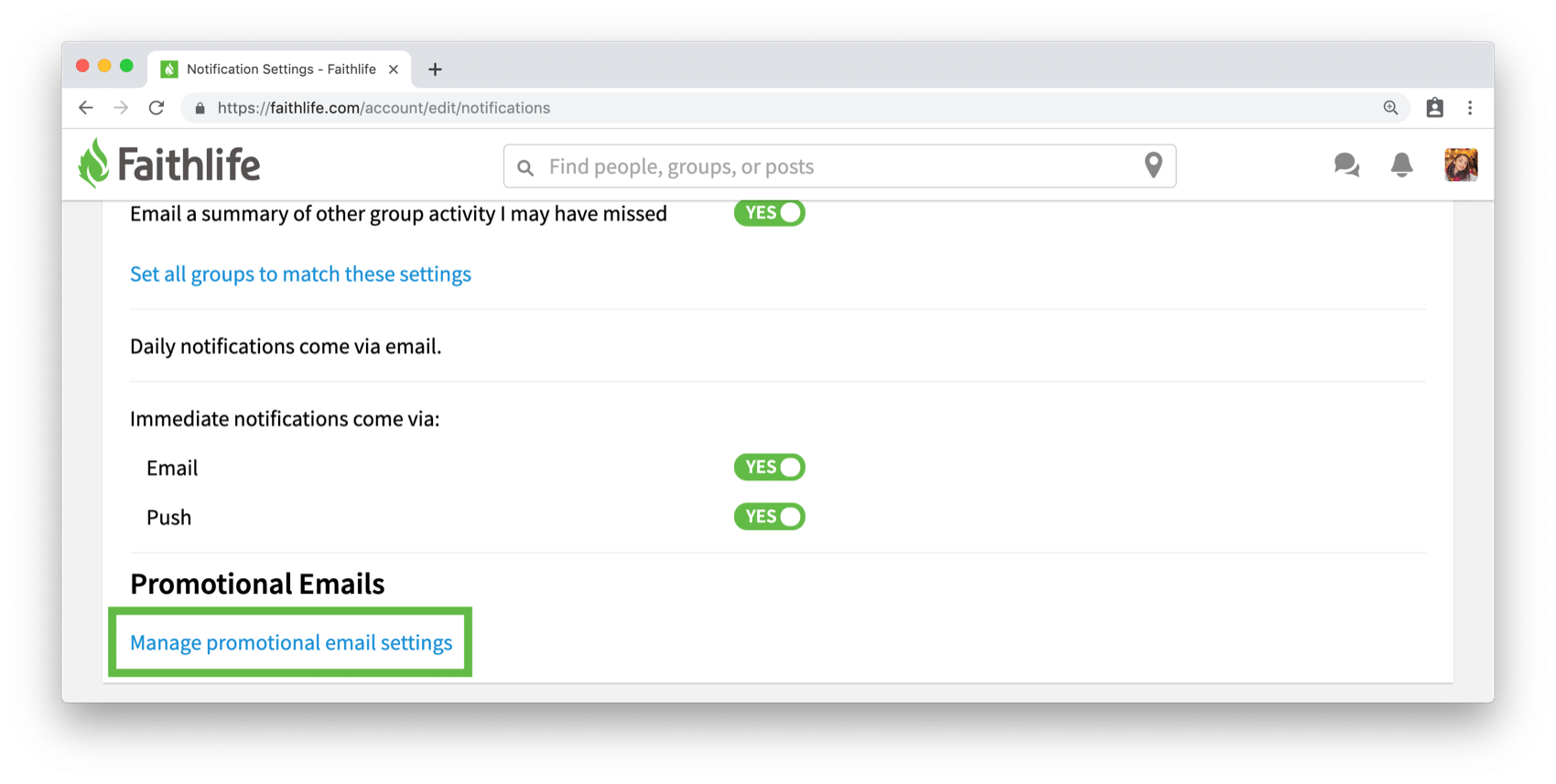 4. Deselect promotional emails categories.
You can adjust settings for each individual product, like Faithlife Proclaim, Logos, Lexham Press, Faithlife Ebooks, and others on the right. To unsubscribe from all Faithlife emails, select Click here to stop promotional email from all Faithlife brands on the left.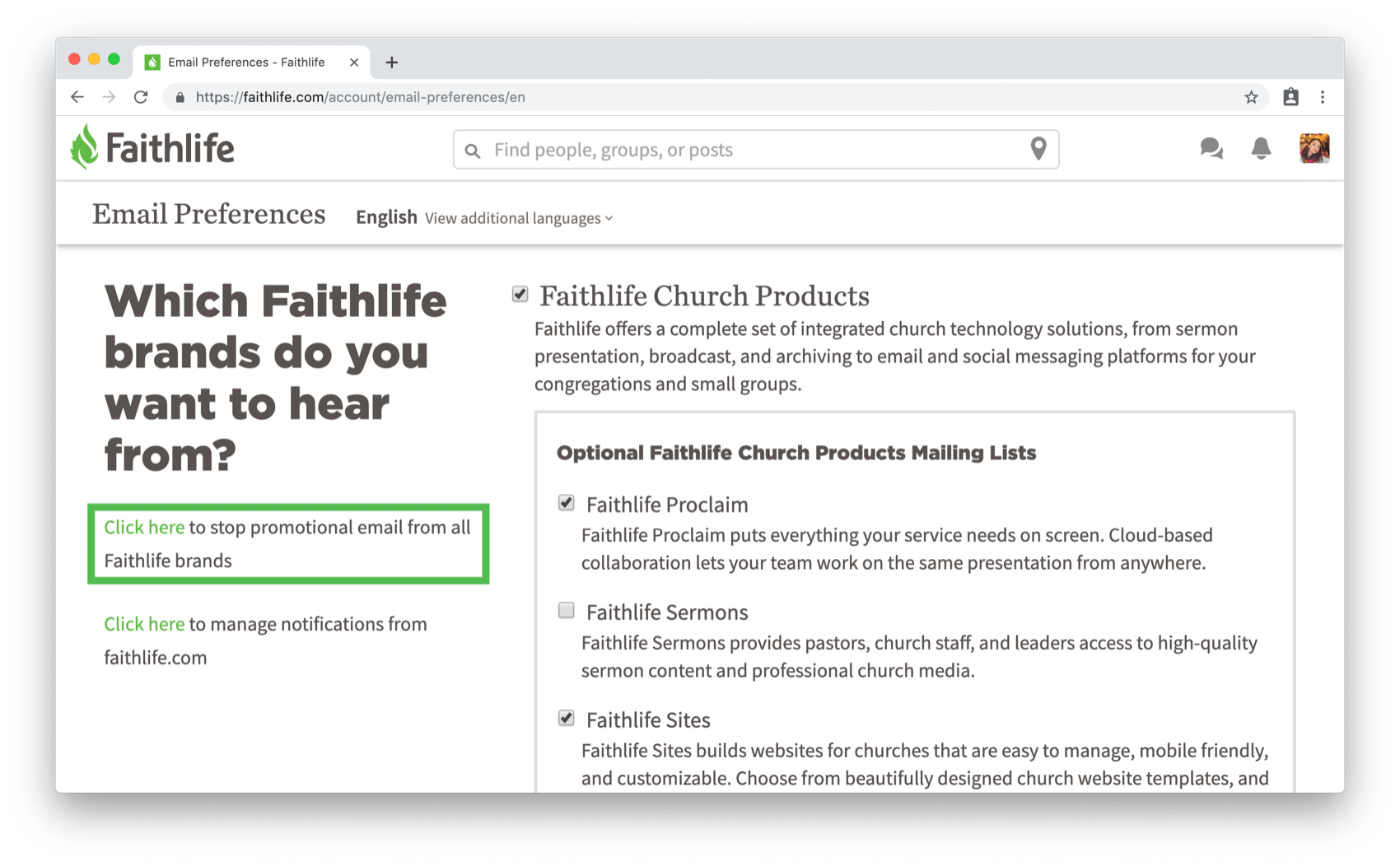 Your changes will save automatically.