The information frame adds customizable content around your sign feed—like the local weather, time, date, your church logo, and more.
1. Open any Sign Feed.
Go to Faithlife.com and navigate to your Presentation team. Click Digital Signage on the left and select your desired digital feed.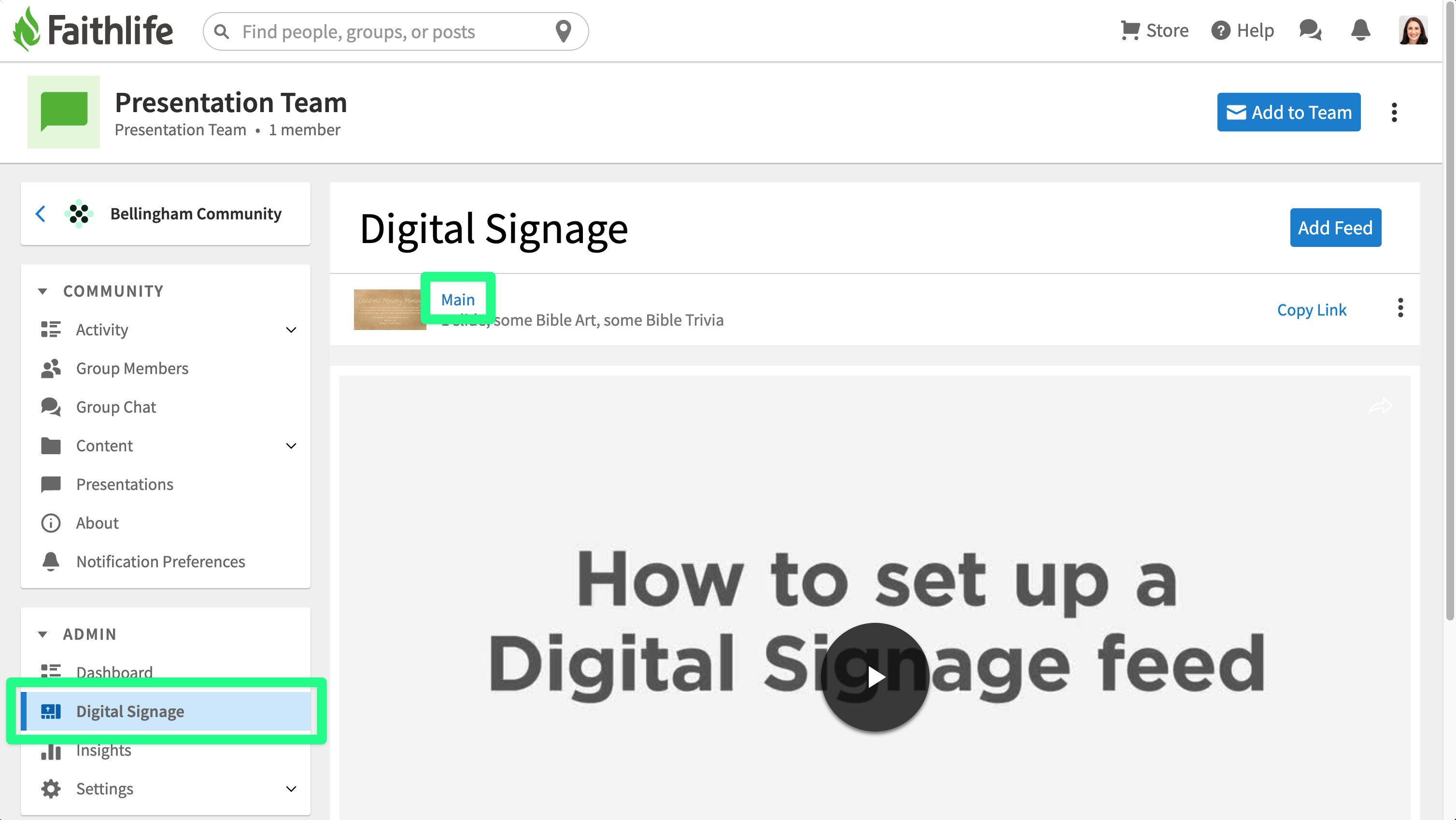 Quick tip! You can quickly open your church group on Faithlife.com by clicking your Avatar in Proclaim and clicking your church group. This will open your web browser to your church group. Select your Presentation Team from the left-hand Groups menu to open your Presentation Team.
2. Select Show information frame.
Check Show information pane to make the pane visible.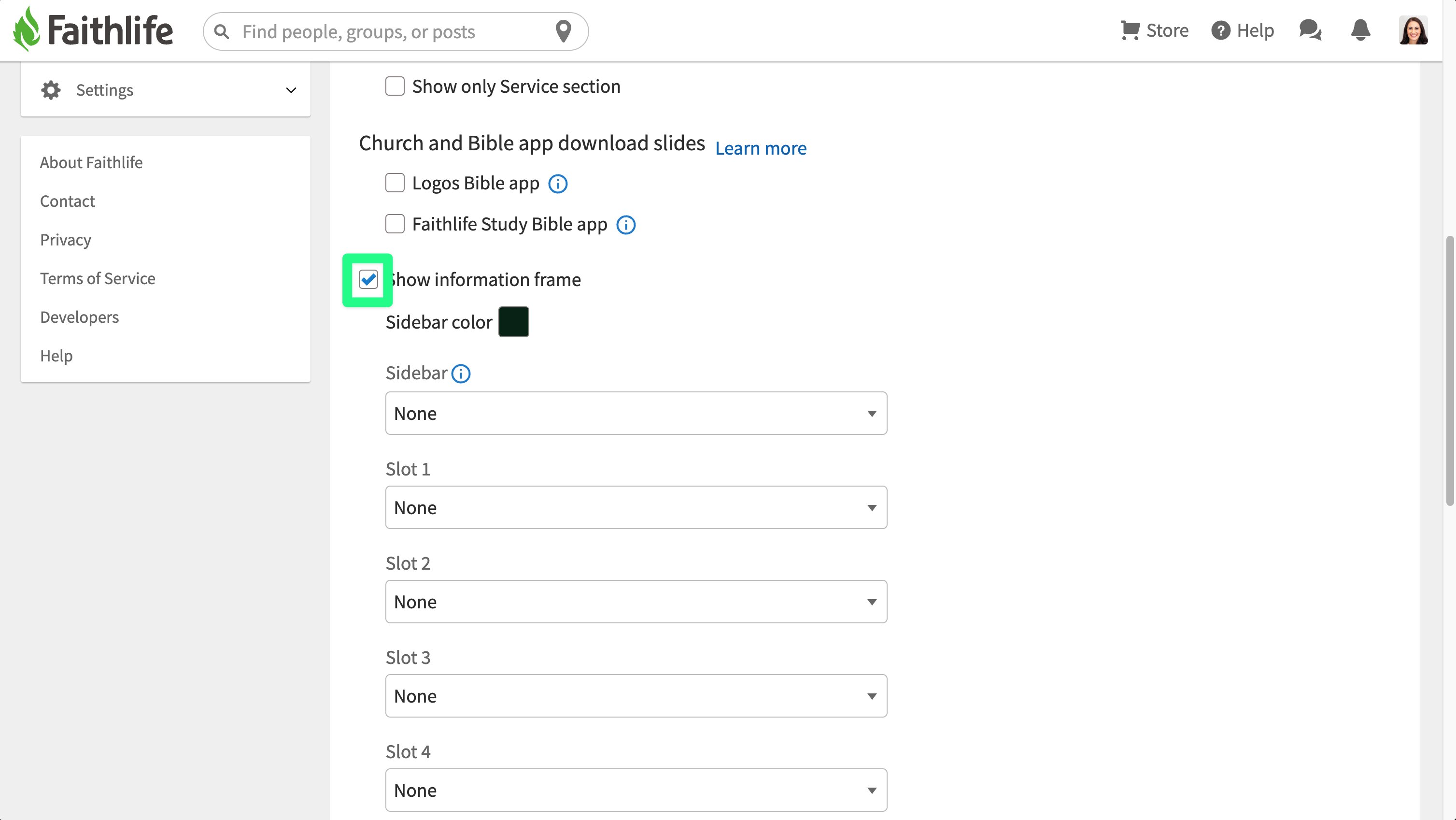 3.Change the frame color
Choose a color for the info pane by clicking the colored swatch and selecting a new color. You can choose from predefined colors or select the multicolor swatch to add a custom color.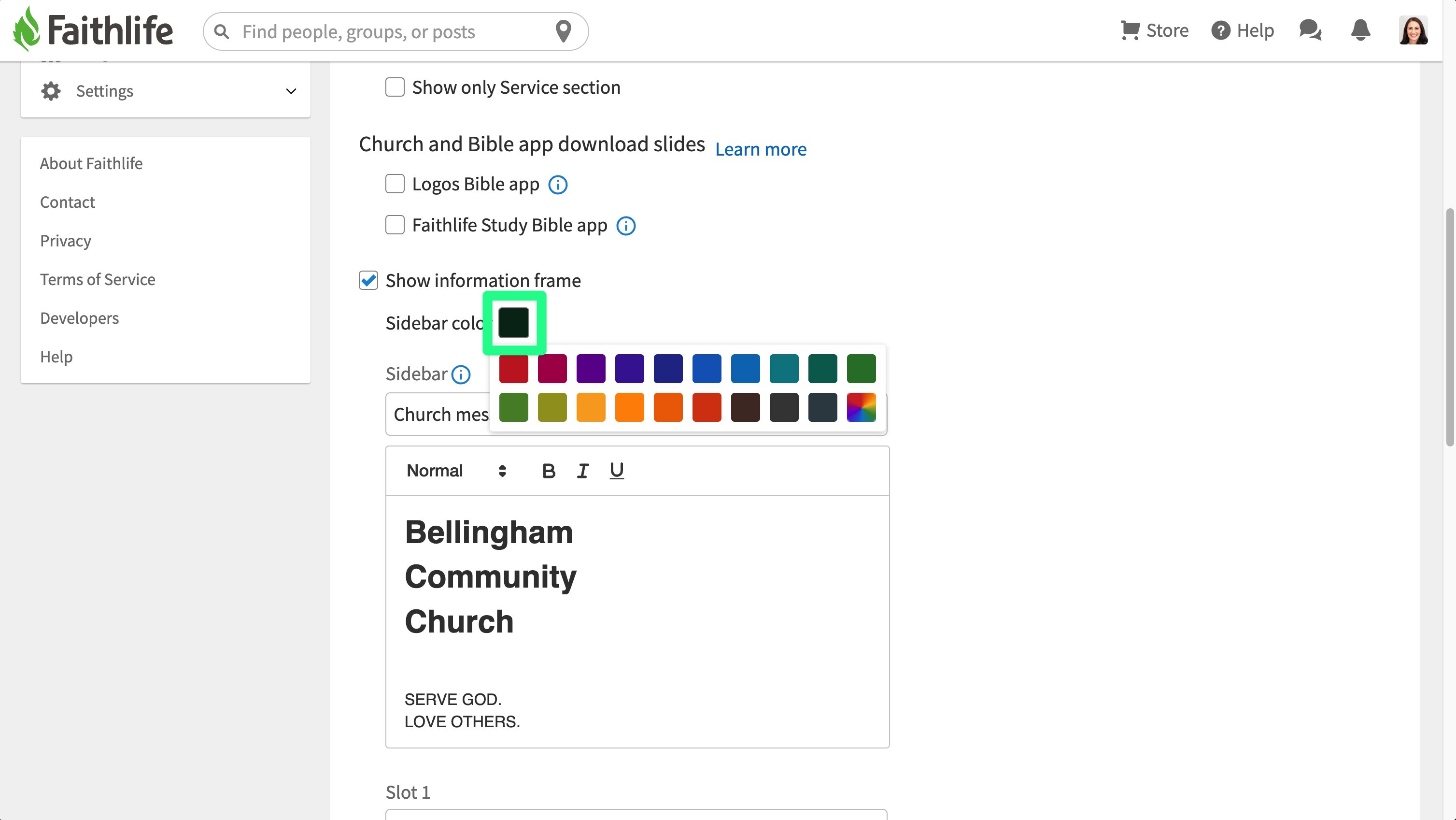 Click Done to save your sign feed settings.
4. Select options for available slots.
You can customize each of the six available locations.
Sidebar
You can set the sidebar to display a custom church message or remain blank.
Slots
For each slot (1–5), you can choose between one of six options:
Note this example information frame customization.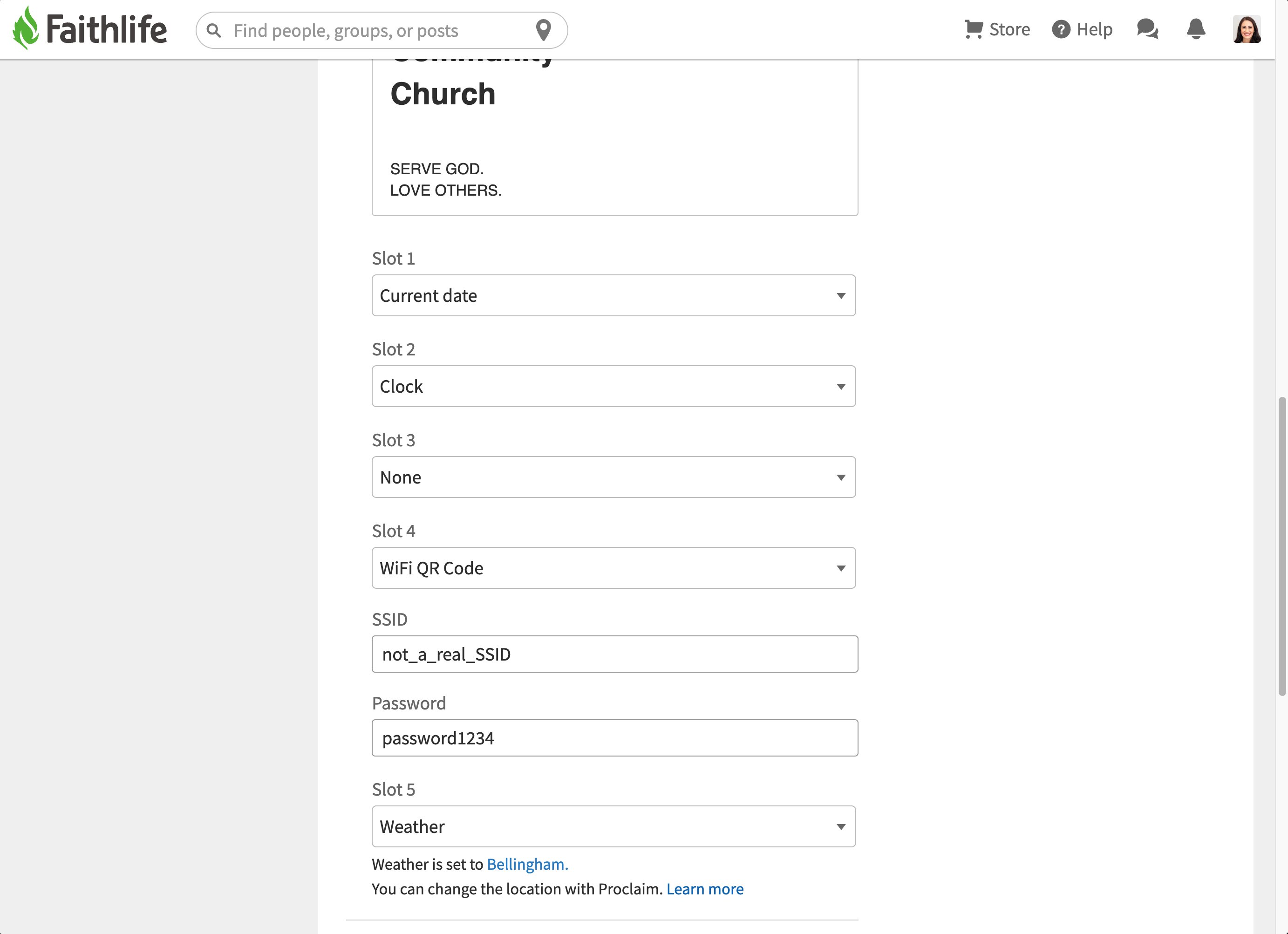 The settings above result in this information frame.