You can attach a native file to any asset from the asset details page.
Native files are design, text, or creative files connected to an asset. Adding native files helps keep associated files together. For example, you can keep a design file together with the final image or attach a compressed folder of files (e.g., fonts, text documents, images, etc.) used to create a PDF.
1. View the asset details by clicking the View asset details button in the bottom right of the file preview.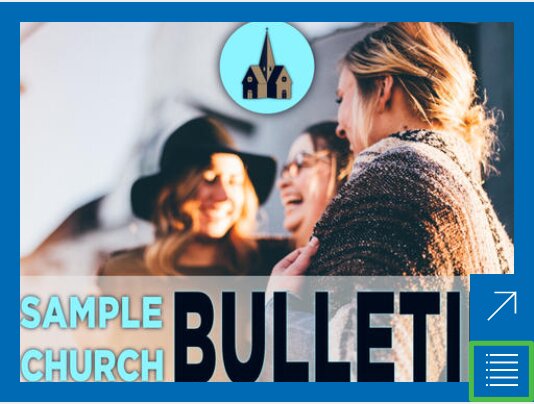 2. Scroll down to find the Native File area in the right-hand side panel.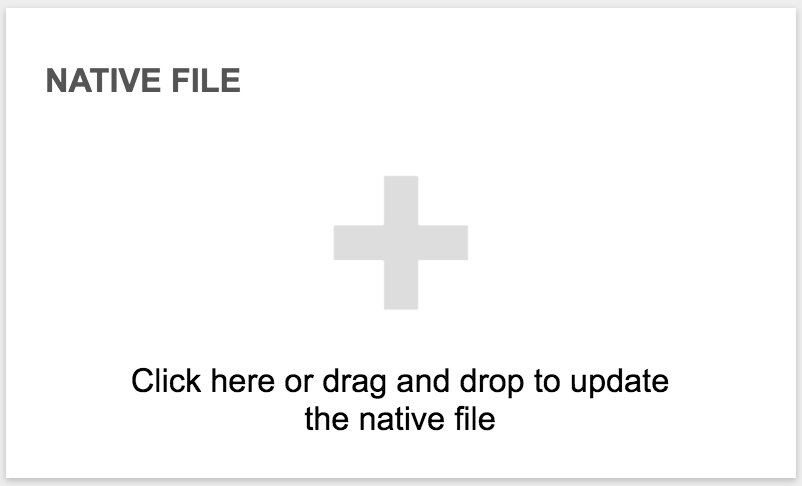 3. Click or drag and drop to add your native file.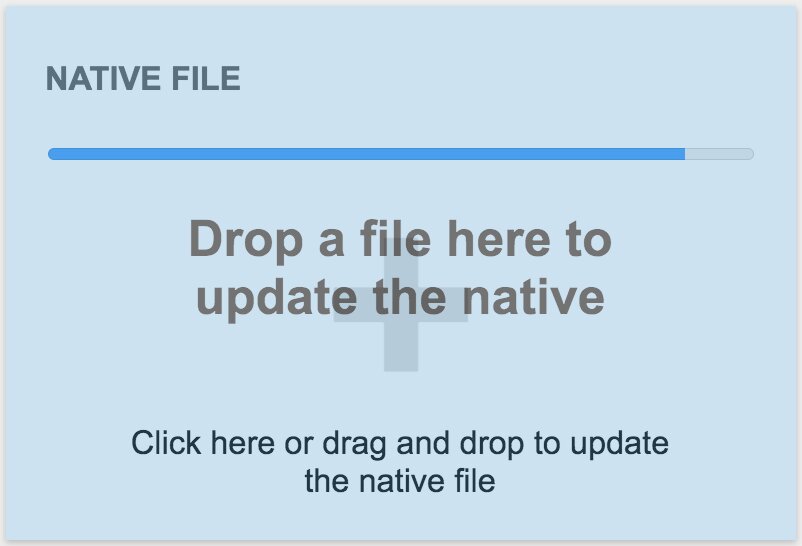 Your native file will stay attached to the associated file in the right-hand side panel.