Faithlife Sermons makes it easy to share any sermon from the sermon details page.
1. Select My Sermons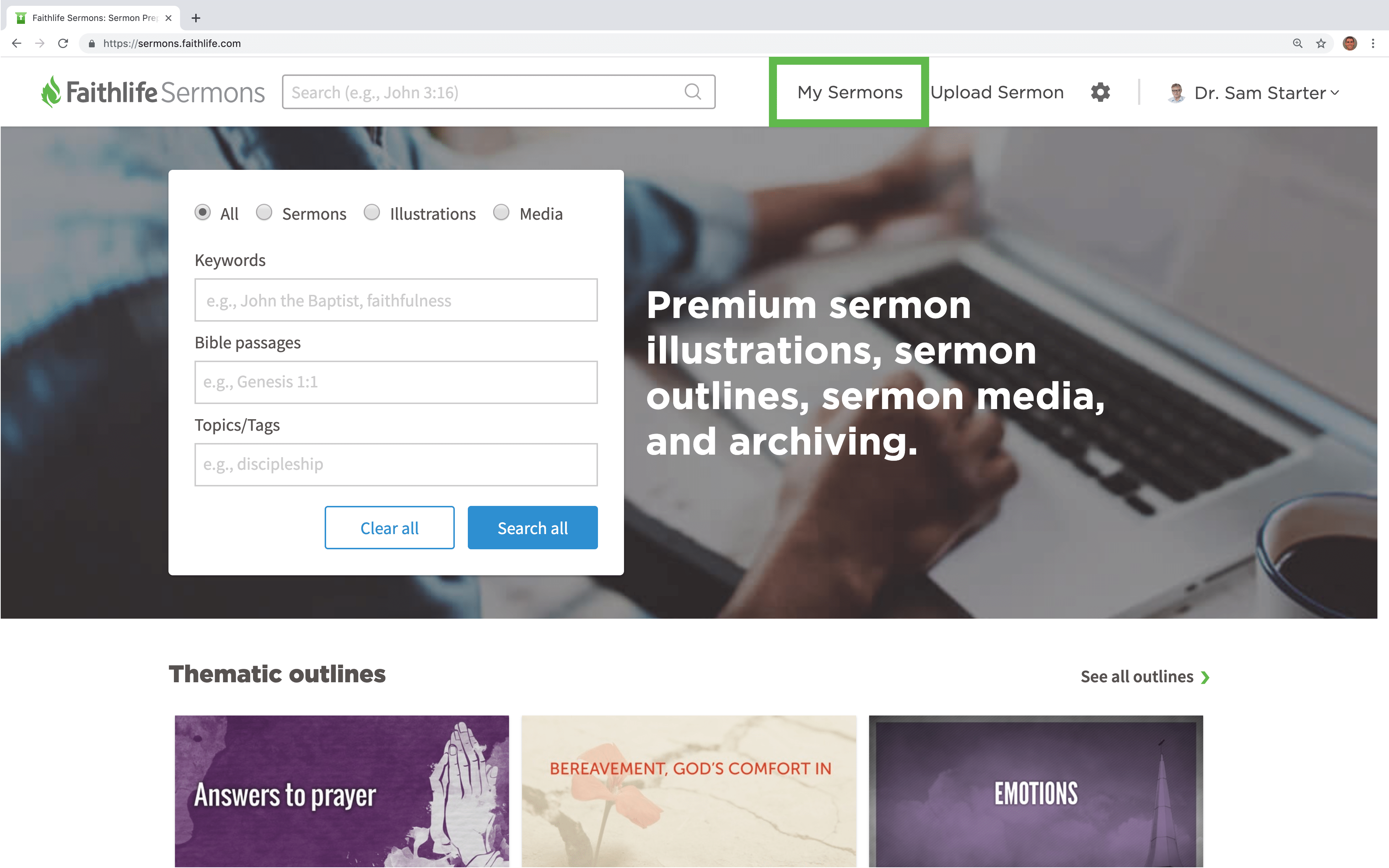 2. Locate a sermon and select Share
Find the sermon you'd like to share, select it to navigate to the sermon's landing page. Click the Share button.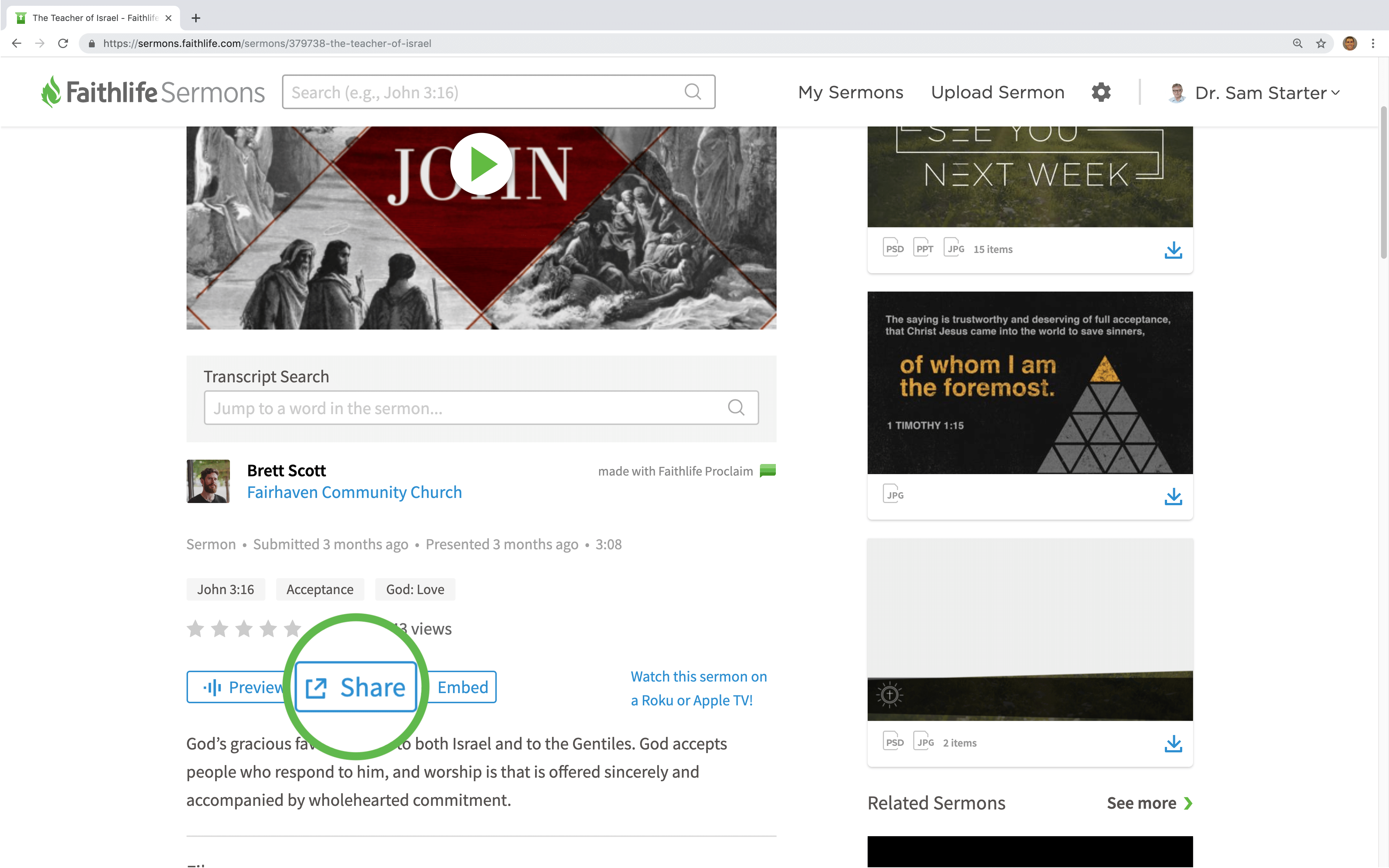 3. Share your sermon
A sharing menu displays, providing several sharing methods.
First, you can share your sermon on your Faithlife group, on social media, or in an email. You can also simply copy the direct link for sharing. A preview of the shared sermon displays below.
Second, you can embed your sermon on a self-hosted website. Make any adjustments to the embed code by selecting and deselecting the options listed below. A preview of your shared embed code displays below. If you'd rather embed auto-updating code that will include newly added sermons, click here to learn more.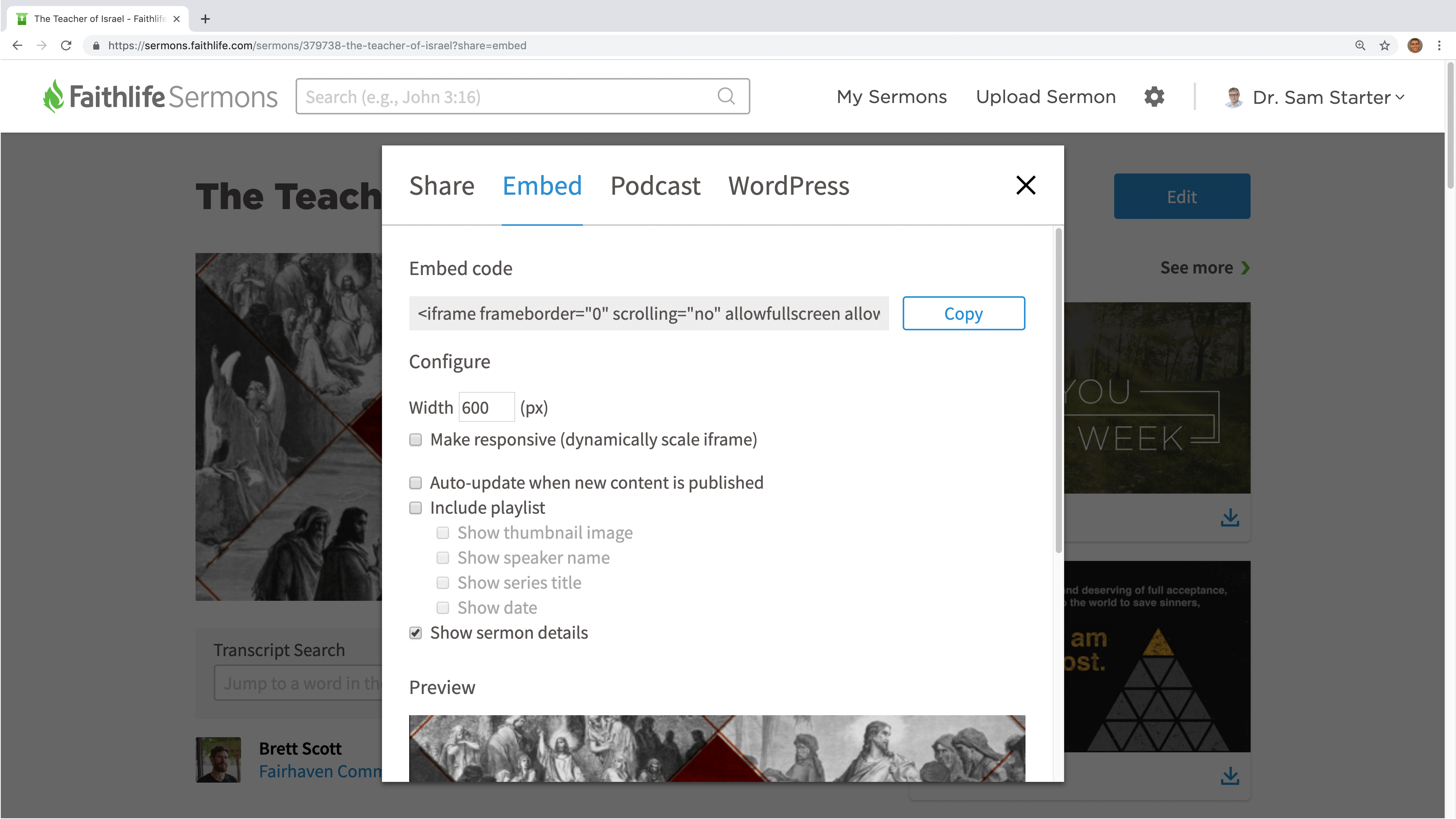 Third, you can share your sermon audio as a Podcast.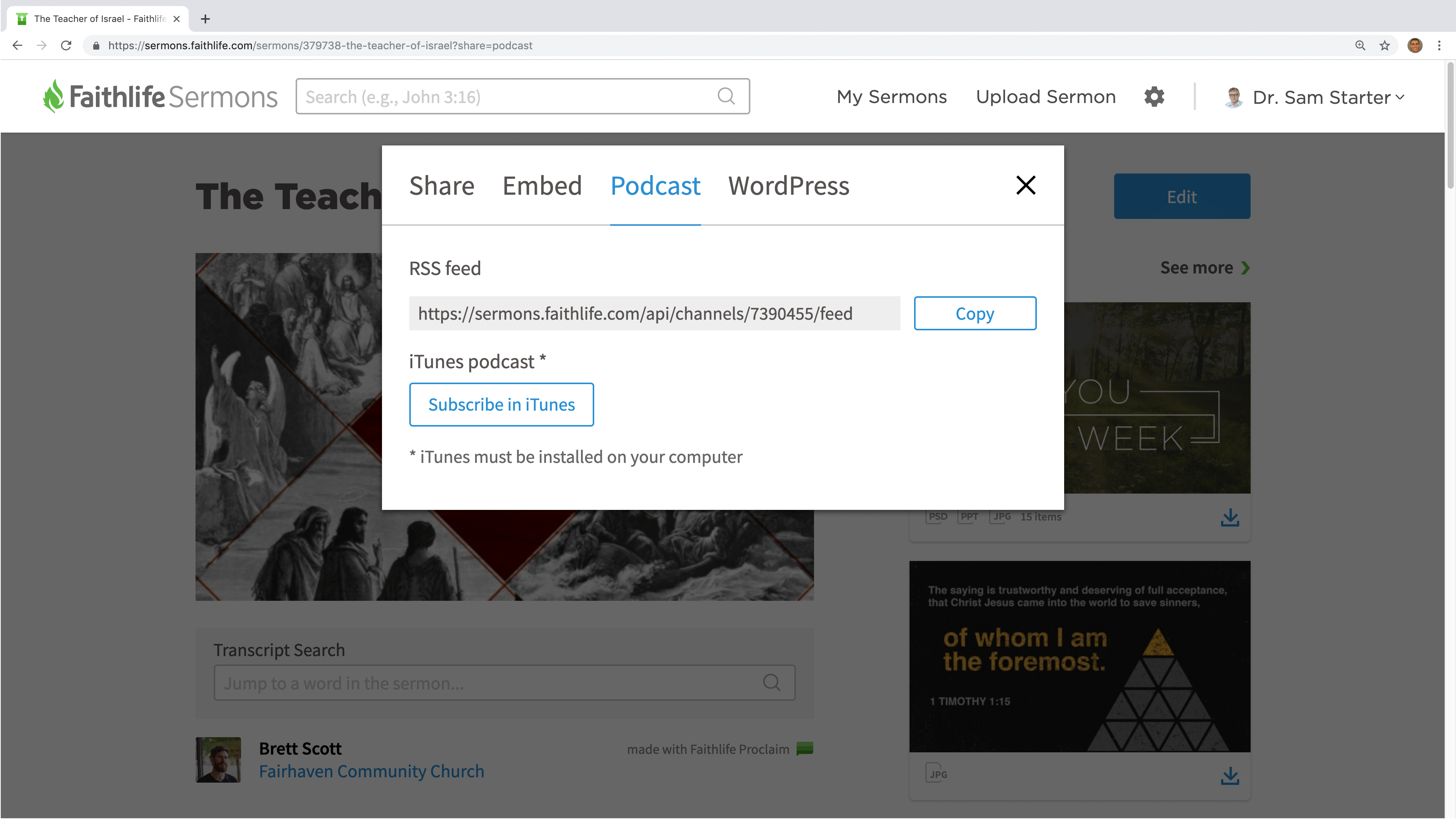 Fourth, you can publish sermons on your WordPress site with the SoundFaith Sermons WordPress plugin.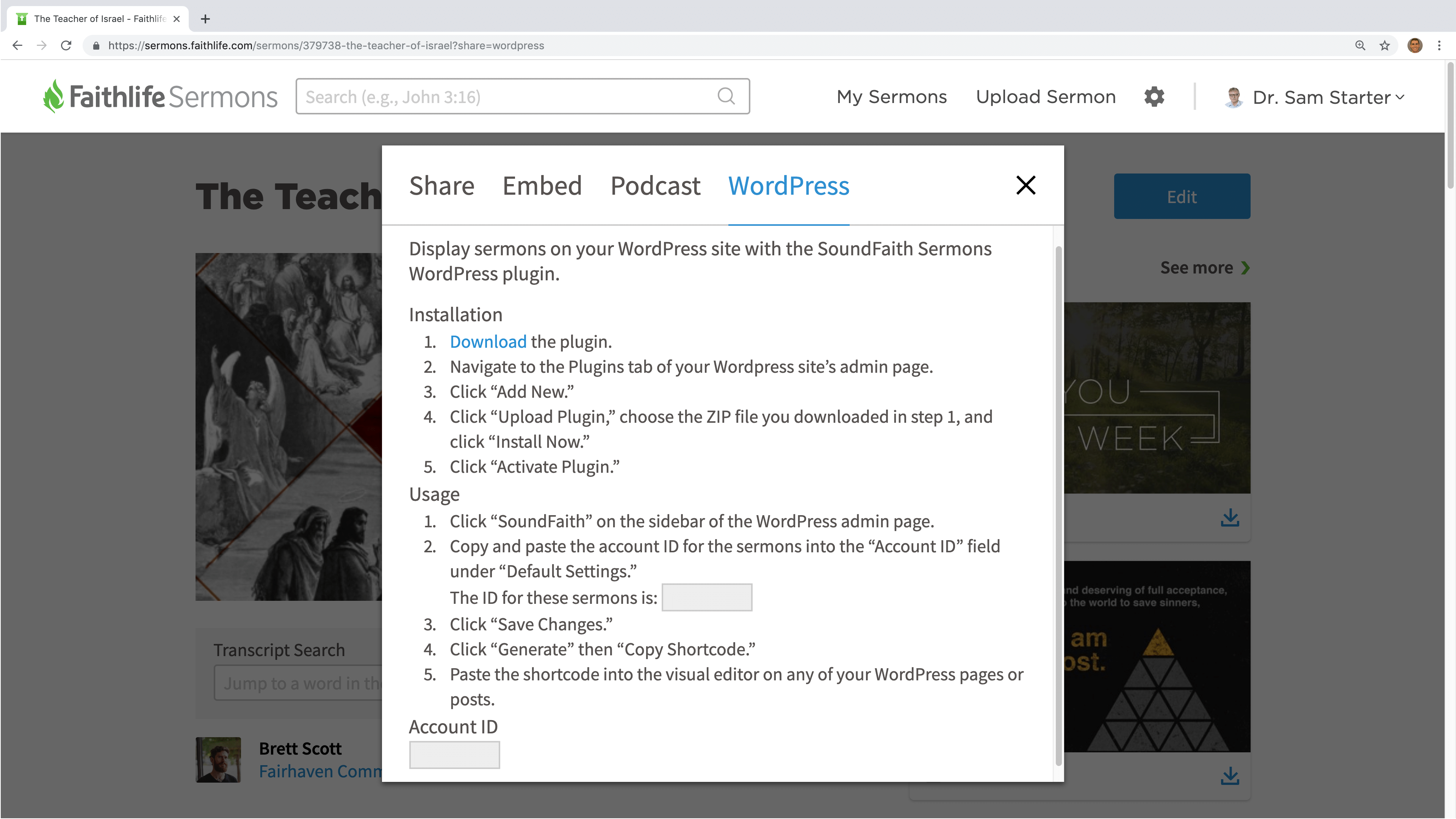 If your church has a Faithlife Site, your sermons will automatically populate to your website. To learn more about sharing your sermon to your Faithlife Site, click here.
Did you know? You can view your sermons on Faithlife TV?