Faithlife Sites provides a library of commonly-used Creeds, Statements of Faith, and policy documents that your church can adapt for use on your website. To add any of these documents to your site:
Click the blue edit icon on any content widget.
Select the Insert Church Document Icon .
Select one of the provided documents and click Insert.
If the document can be personalized, the customizable fields will be marked by brackets. Curly brackets will auto-populate with your information.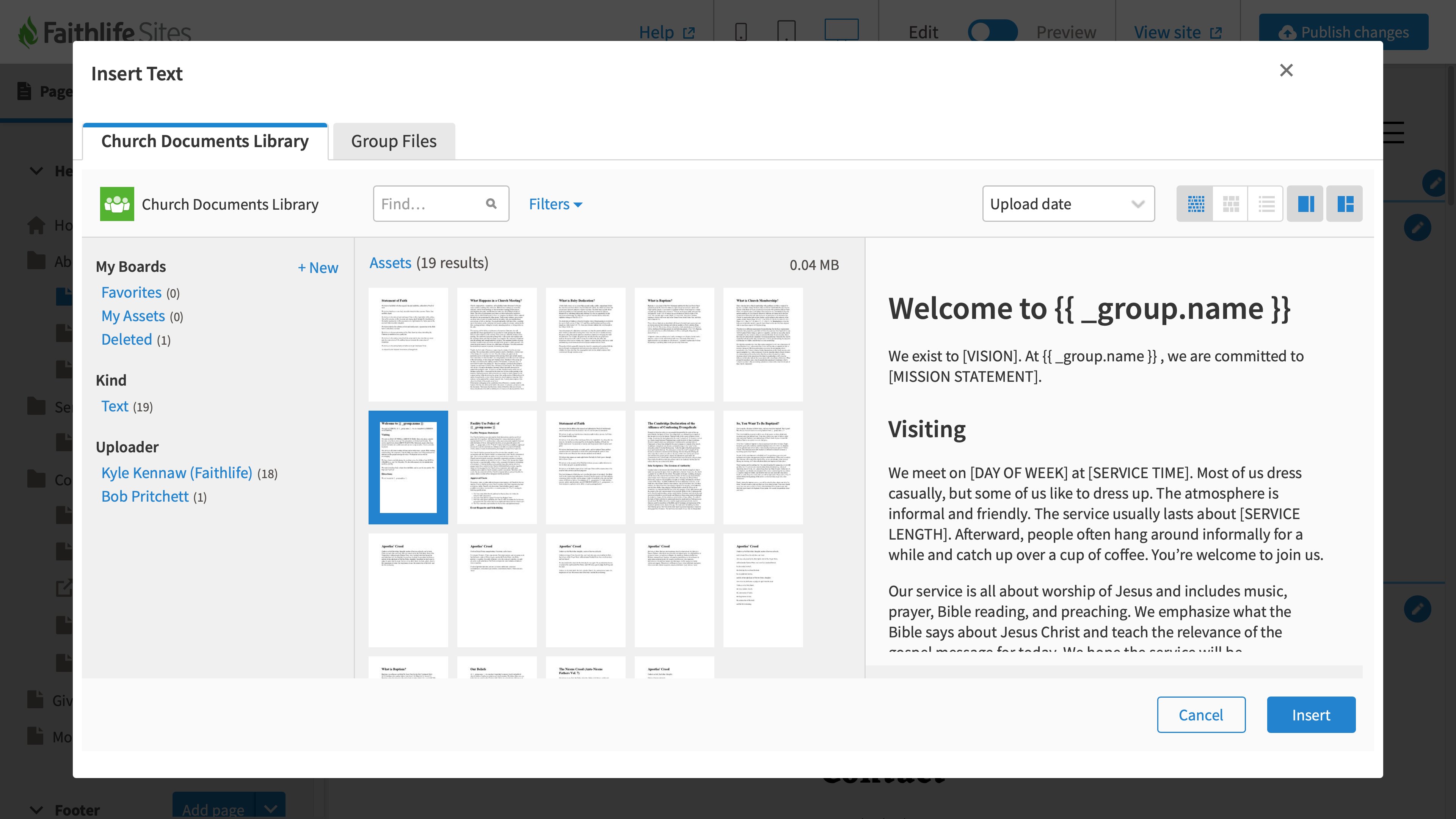 The text will be added to your content widget. Remember to save the content widget and publish your changes to make them go live.
Note: To add links to your own documents, see the help article on inserting group files.