Link your group's uploaded documents or include commonly-used Creeds, Statements of Faith, and policy documents on your website with the Content widget.
Skip ahead to:
Add a Content Widget to Your Site
Add a Content Widget to Your Site
Select Website in the Admin panel of your church group.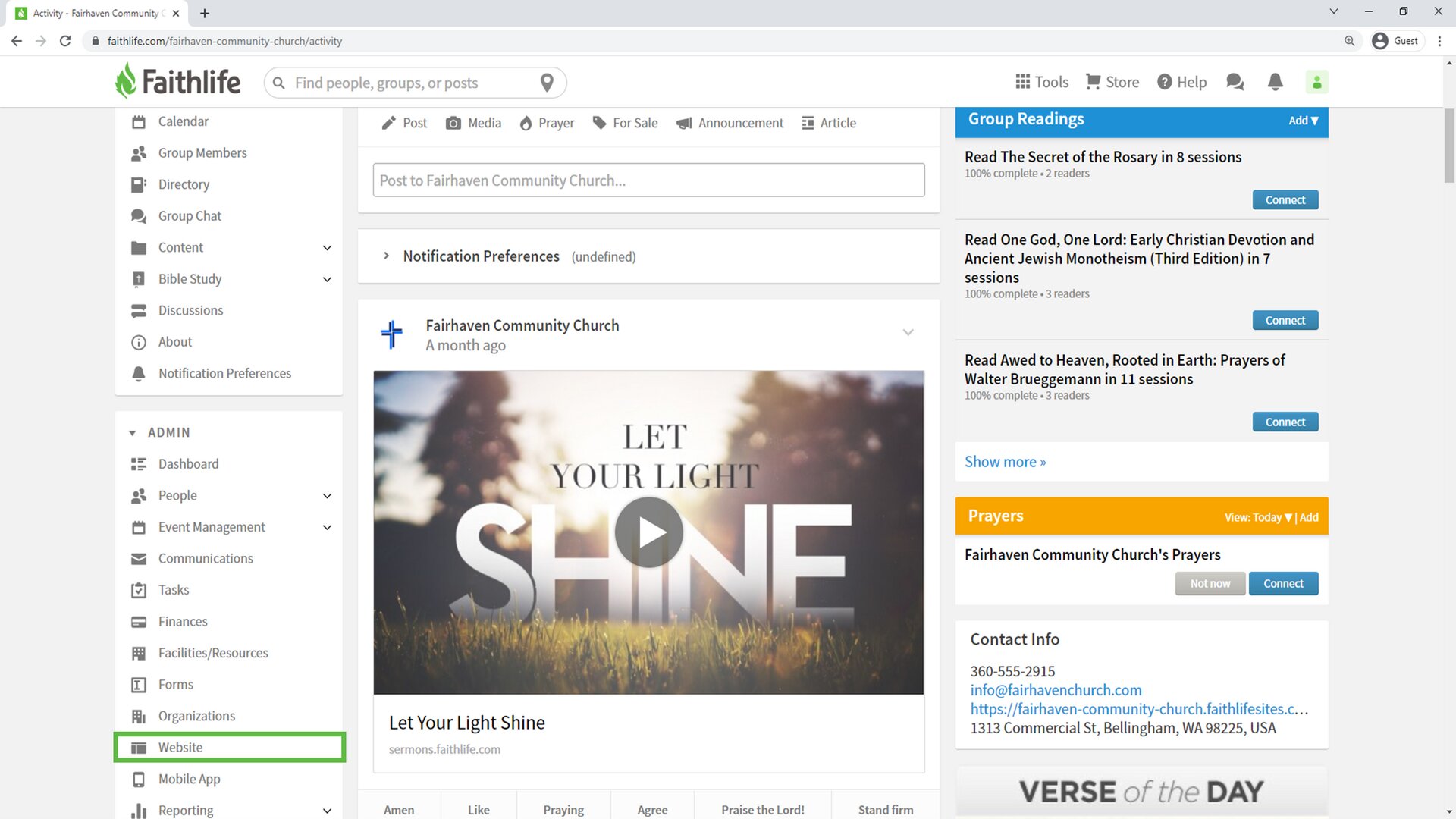 Click Edit site.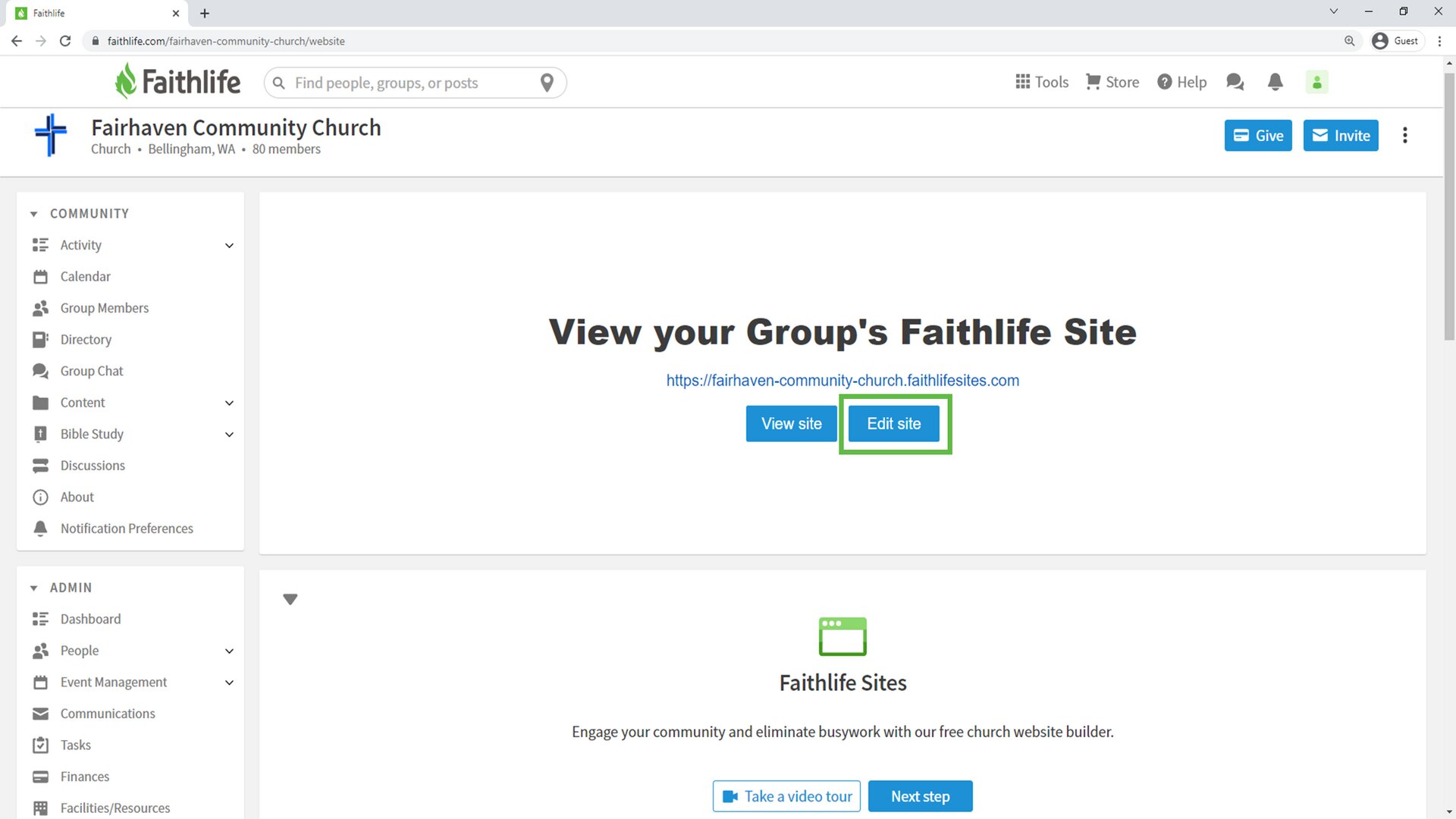 Note: You may see a message to authorize Faithlife Sites to use your Faithlife/Logos Account. Click Authorize.
Click the blue add widget icon

on your webpage and choose the Content widget.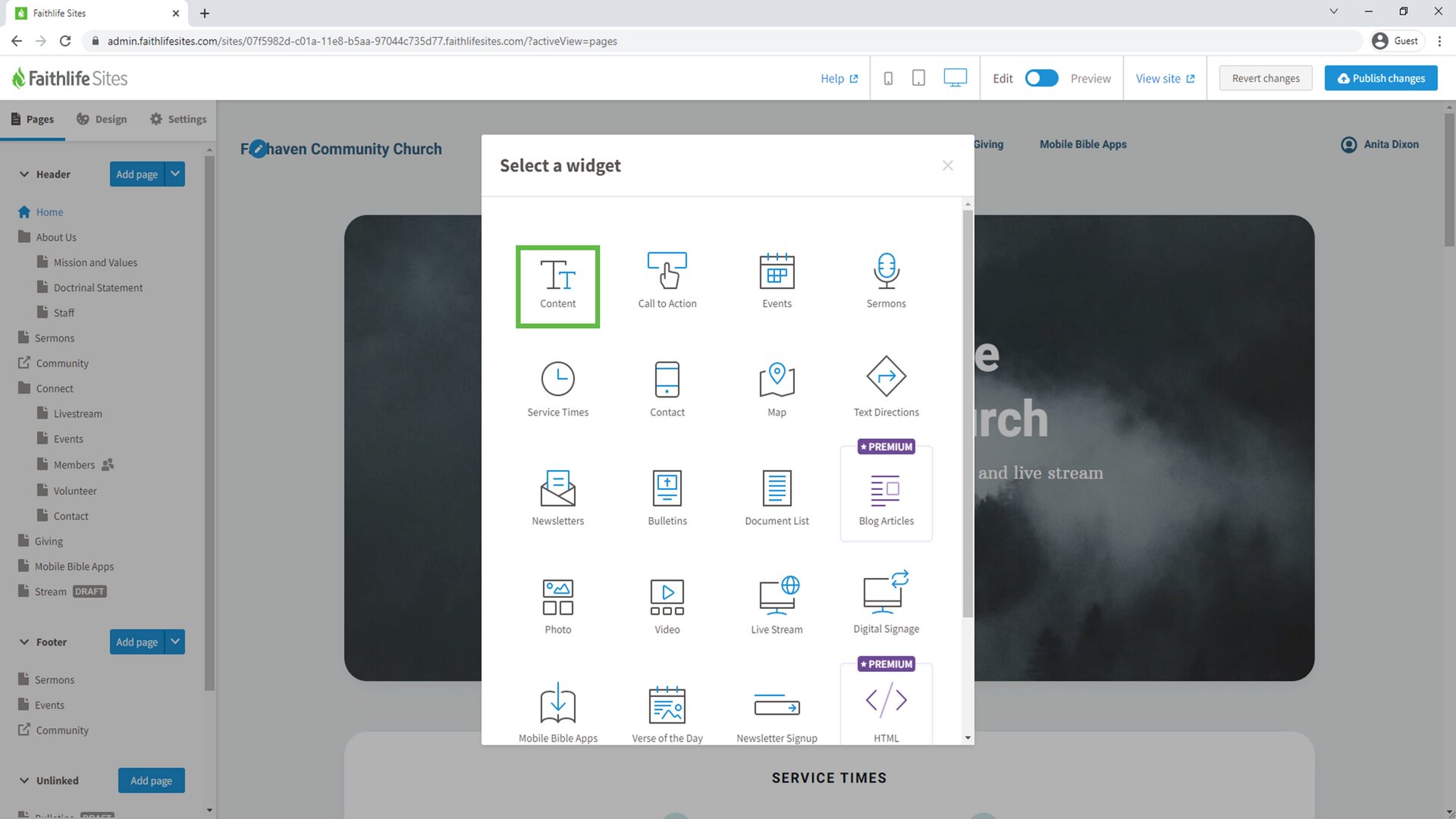 Share Group Documents
Click the Insert file link icon.
Type the name of the document in the search bar or click on an option in the sidebar to filter search results.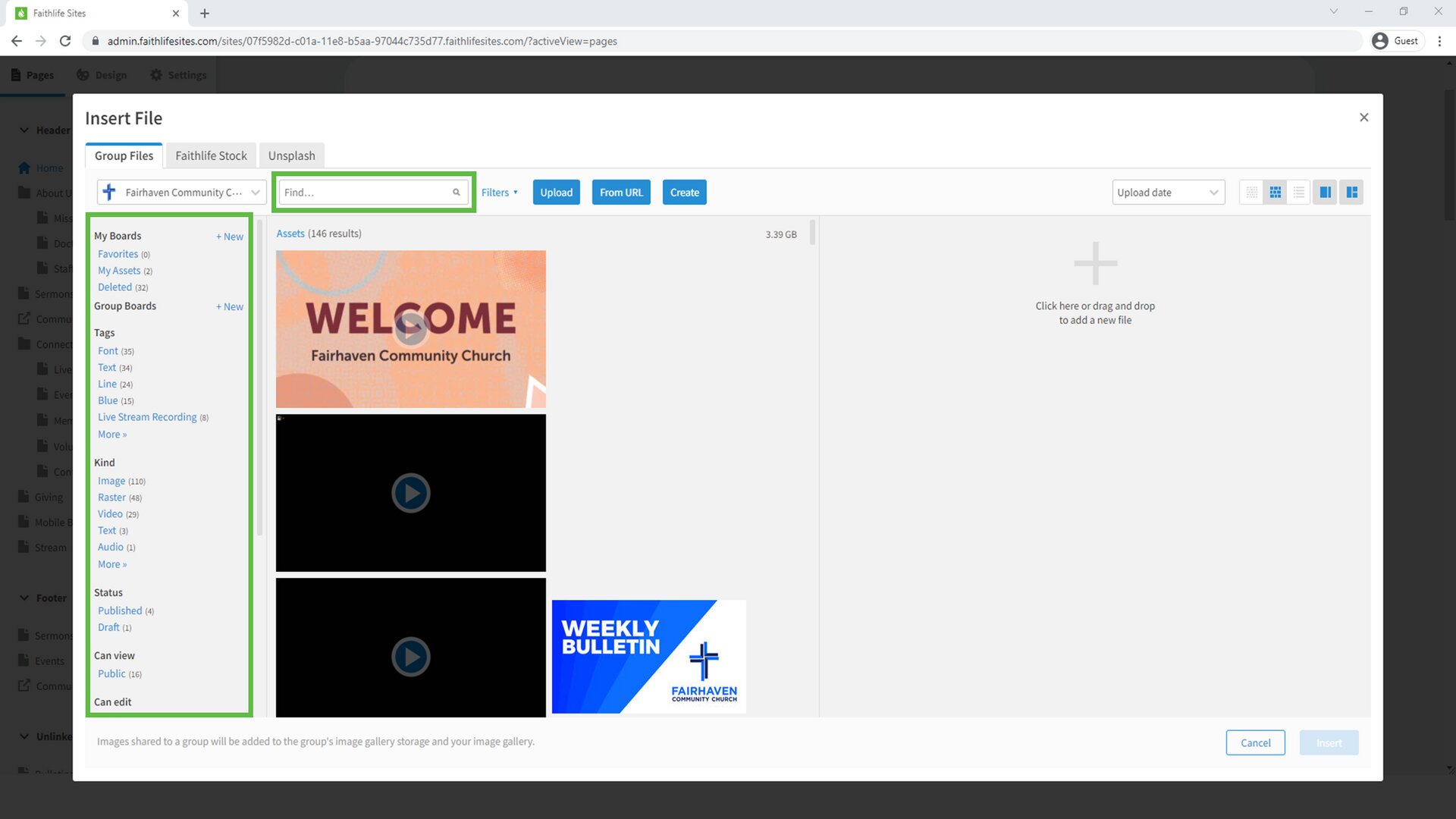 Select the document you want to upload from the search results and click Insert.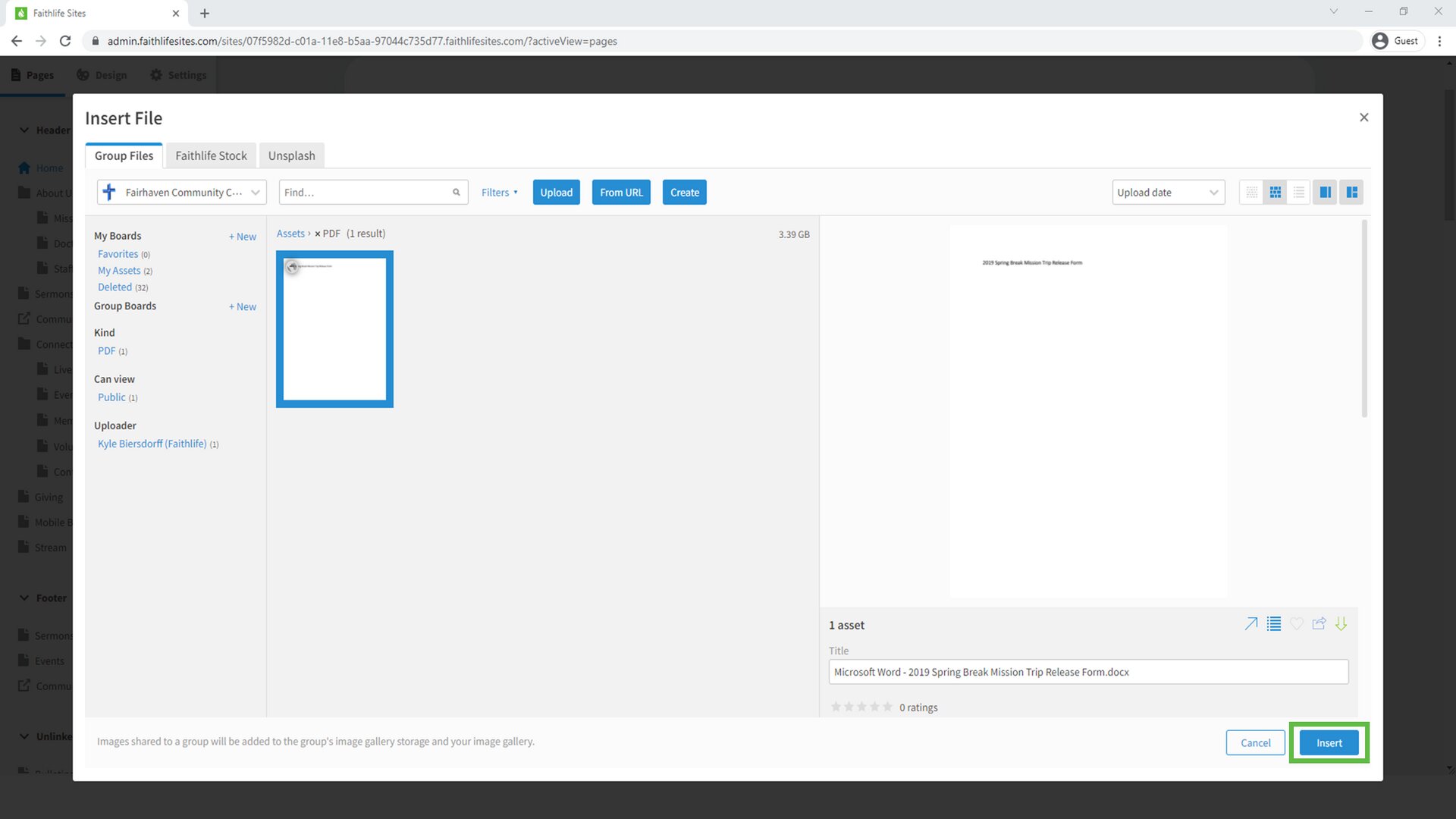 A link to your file displays in the content widget. By default, the link reflects the name of your file.
Note: Click the link to edit the name or remove the link. Click Save after making your changes.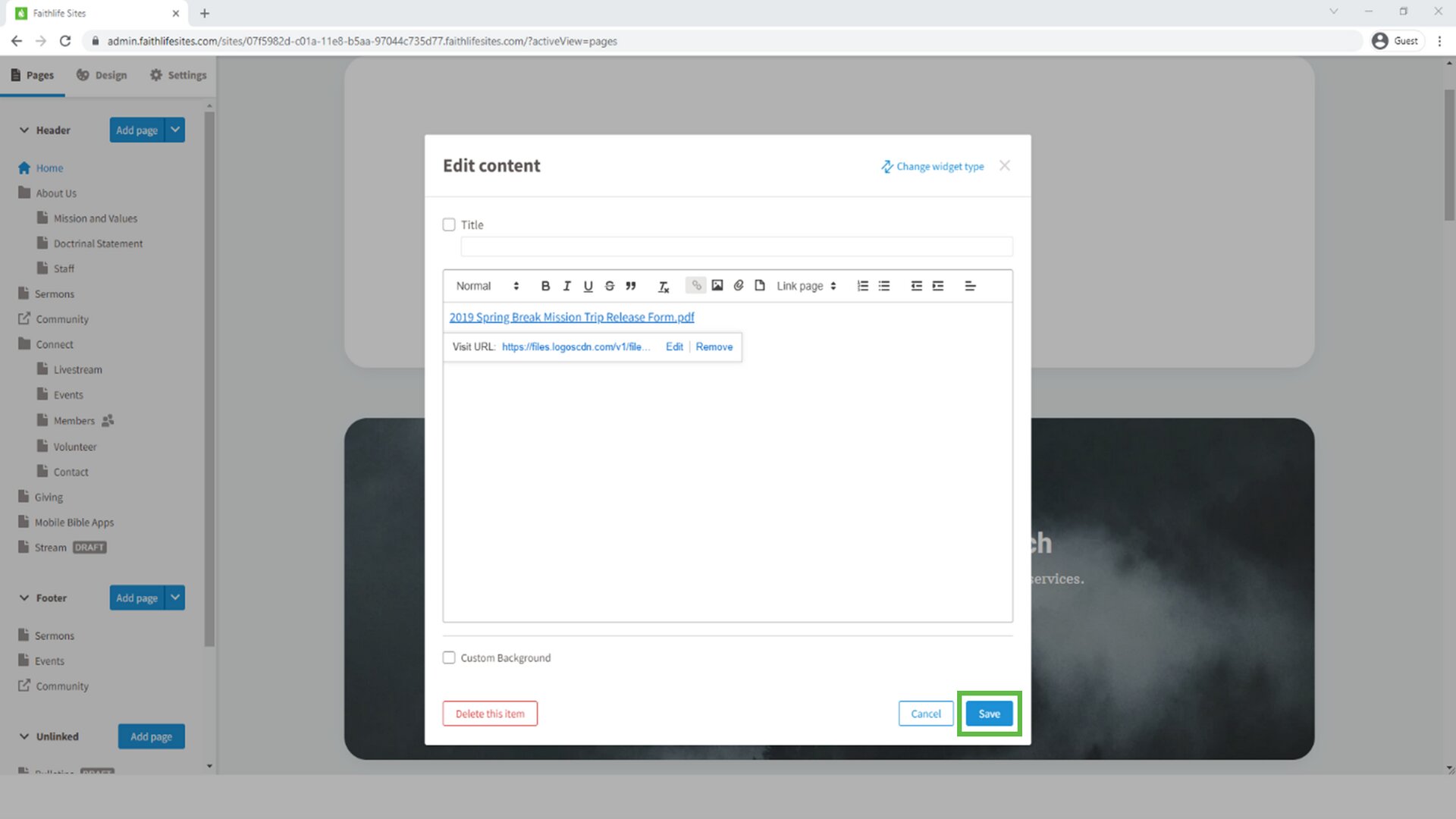 Share Church Documents
Select the Insert Church Document icon.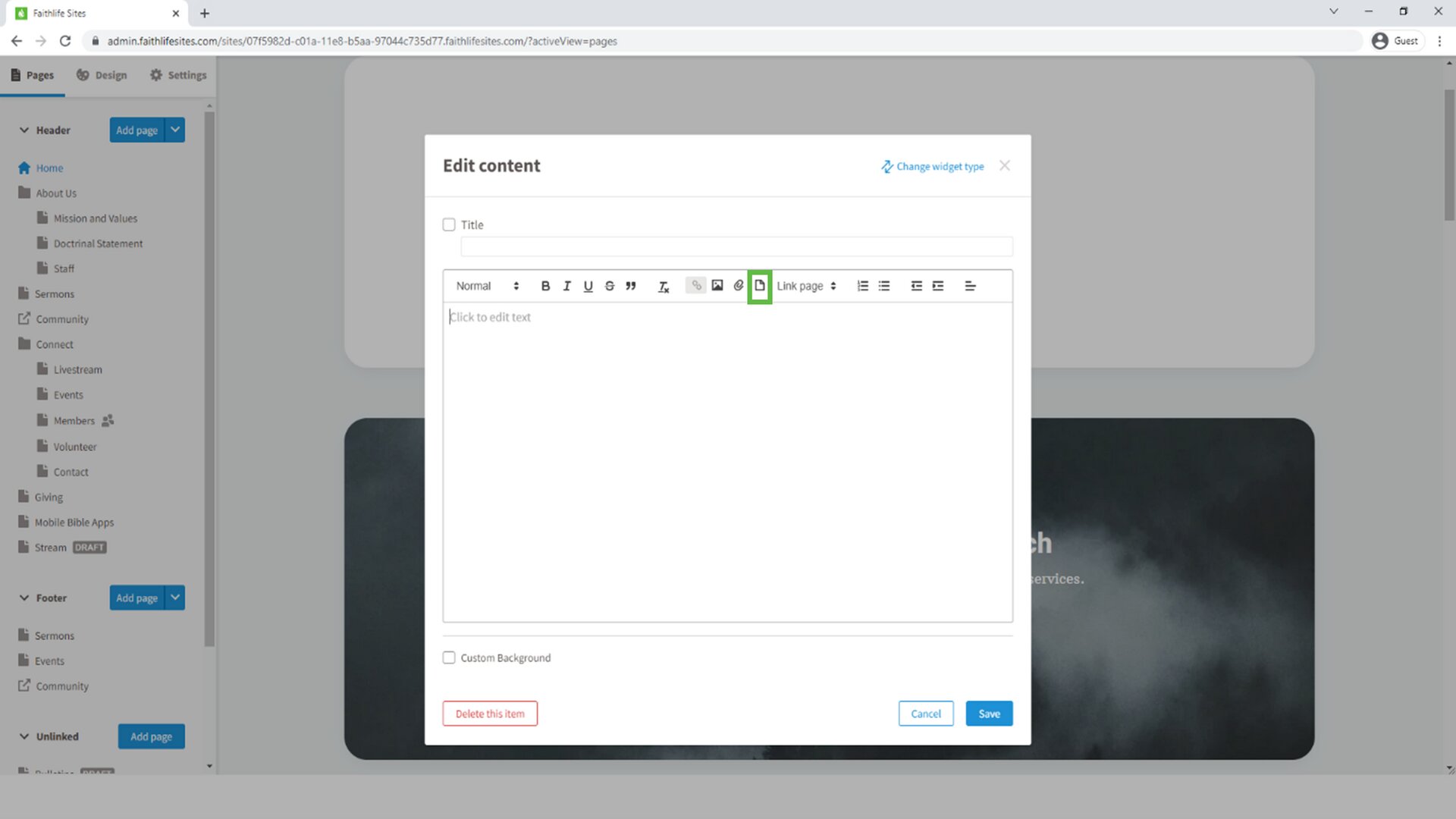 Choose your desired document from the Church Documents Library and click Insert.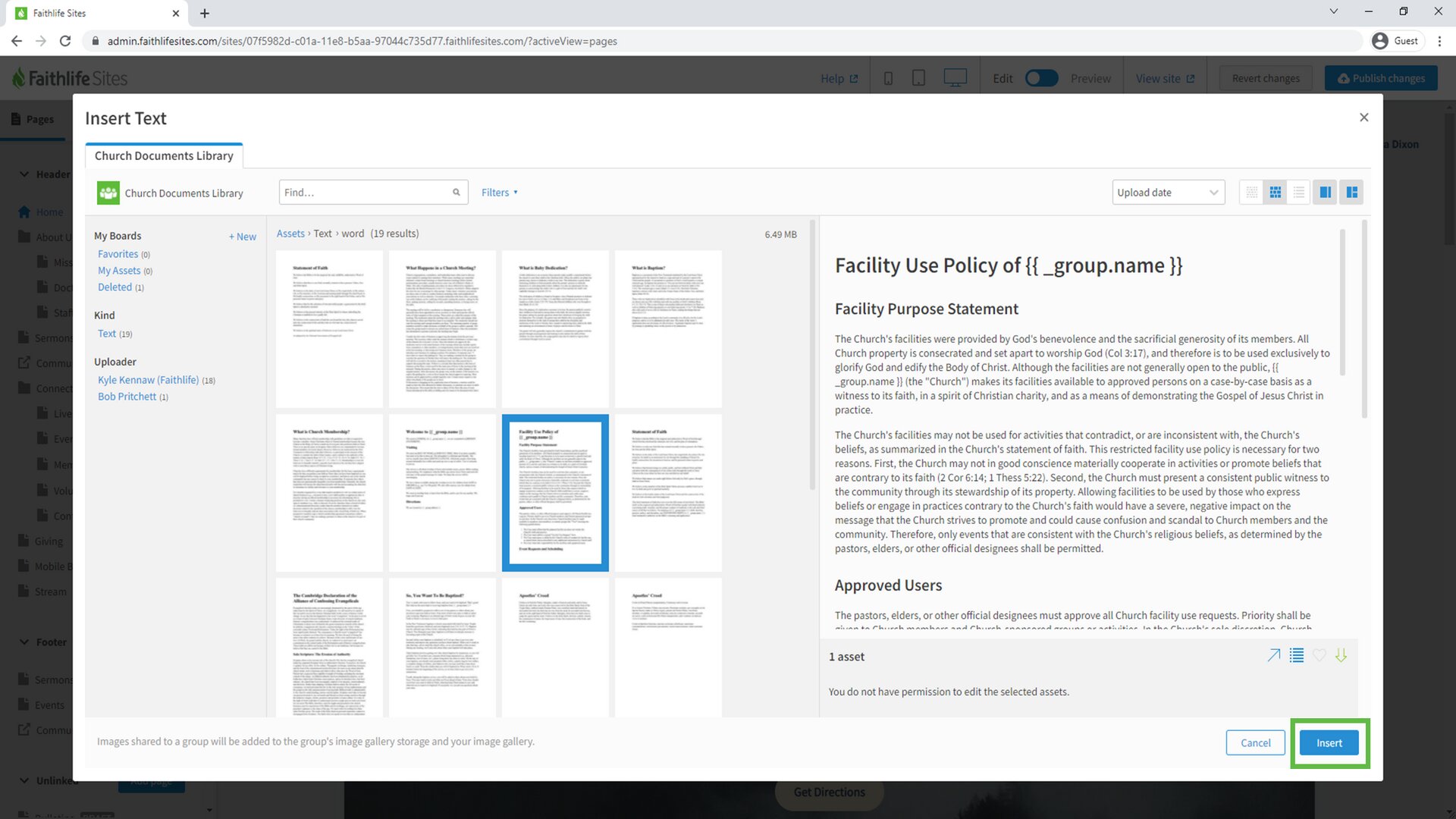 Note: If the document can be personalized, the customizable fields will be marked by brackets. Curly brackets will auto-populate with your information. Click the box next to Title and Custom Background to select these options.
Click Save after making your changes.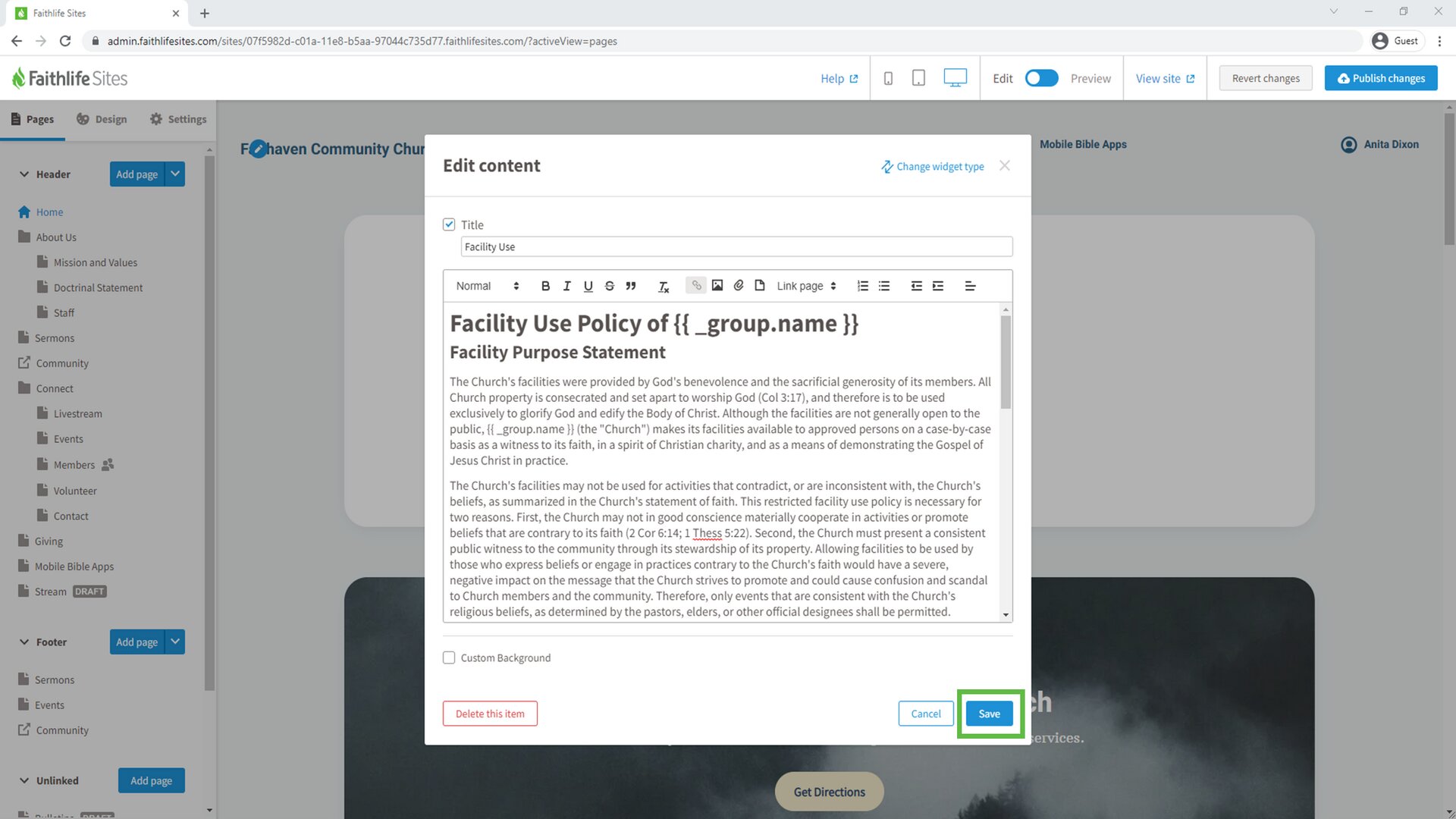 Note: After linking to your group or church document, make sure to publish changes to update your website.