Use Proclaim Giving media to show live results of your fundraising campaign.
Giving media works best if you have a Faithlife Giving account. To get started with Giving, go to your Faithlife Church group and click on Finances. Getting set up is easy and secure.
Even if you don't have a Giving account, you can still use this media to let your church know how they're going raising money for a new roof, funding missionaries, and so on.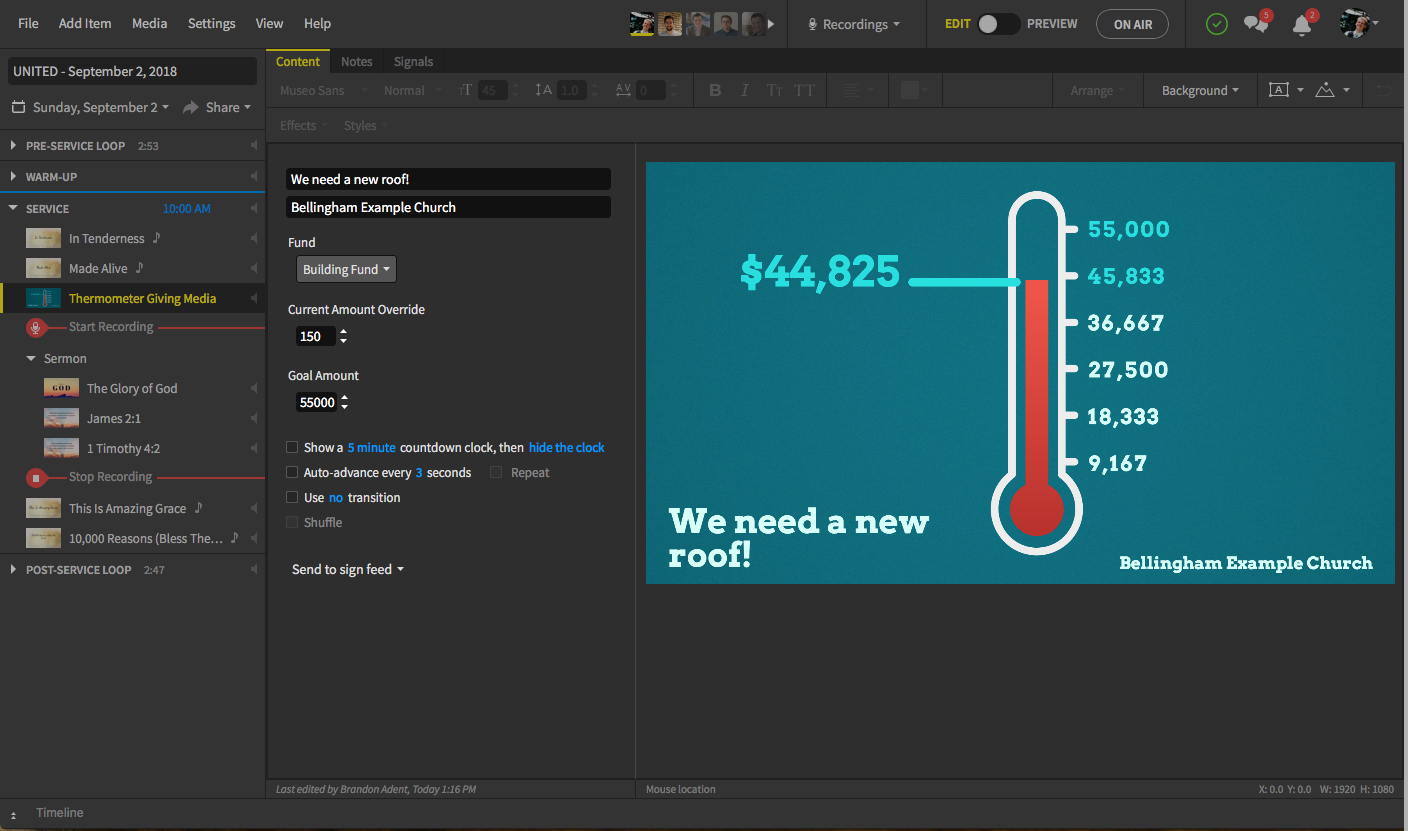 To find Giving media, go to Media > Browse Media and search for Church Giving. You'll see a couple of options (we've got more on the way!) Choose the media you want to use and add it to your presentation.
If your church has a Giving account, select a fund and enter your goal amount in the media. Proclaim will automatically look at the amount in the fund and display it.
If you don't have Giving, enter your goal and the amount of money your church has raised toward it into the Current Amount Override box.
Note: You'll need an internet connection if you want to use the amount in your Faithlife Giving fund, but you can still use the media offline. Just enter the goal amount and override and let Proclaim do the rest.