Faithlife Sermons provides more than 1500 thematic outlines to enhance your sermon preparation.
Add "Thematic Outline" as a tag
To find thematic outlines, add "Thematic Outline" as a tag in the homepage search field. As you type, the input field will help identify existing search terms. When "Thematic Outline" shows below, select it to add it to your search.
Add keywords, Bible passages, and topics/tags to narrow your search
You can add keywords (separated by commas), Bible passages, and topics or tags to your search. As you add Bible passages and keywords, Faithlife Sermons will show existing search terms below. Select them to add them to your search. Then click Search all.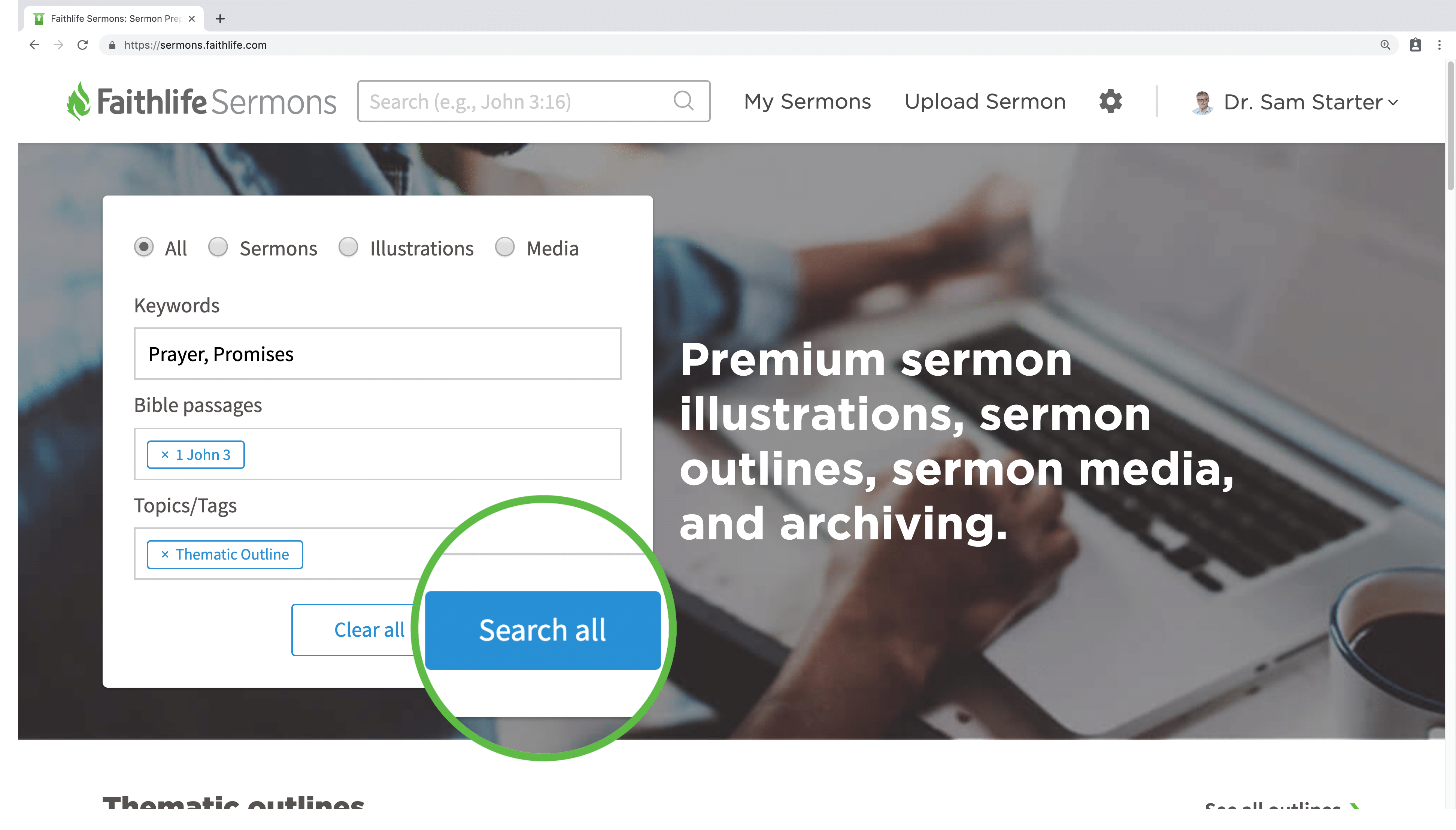 Note: Generally speaking, when adding search terms, start broad (e.g., "1 John 3" rather than "1 John 3:22"). Search will show only results that meet all search types (i.e., Keywords, Bible passages, Topics/Tags), so only include necessary search terms.
Arrange the results
You can sort your results in the top right-hand corner of the webpage. On the left side of the webpage, you can adjust the Kind, Media type, Tags, or Language to narrow the search results.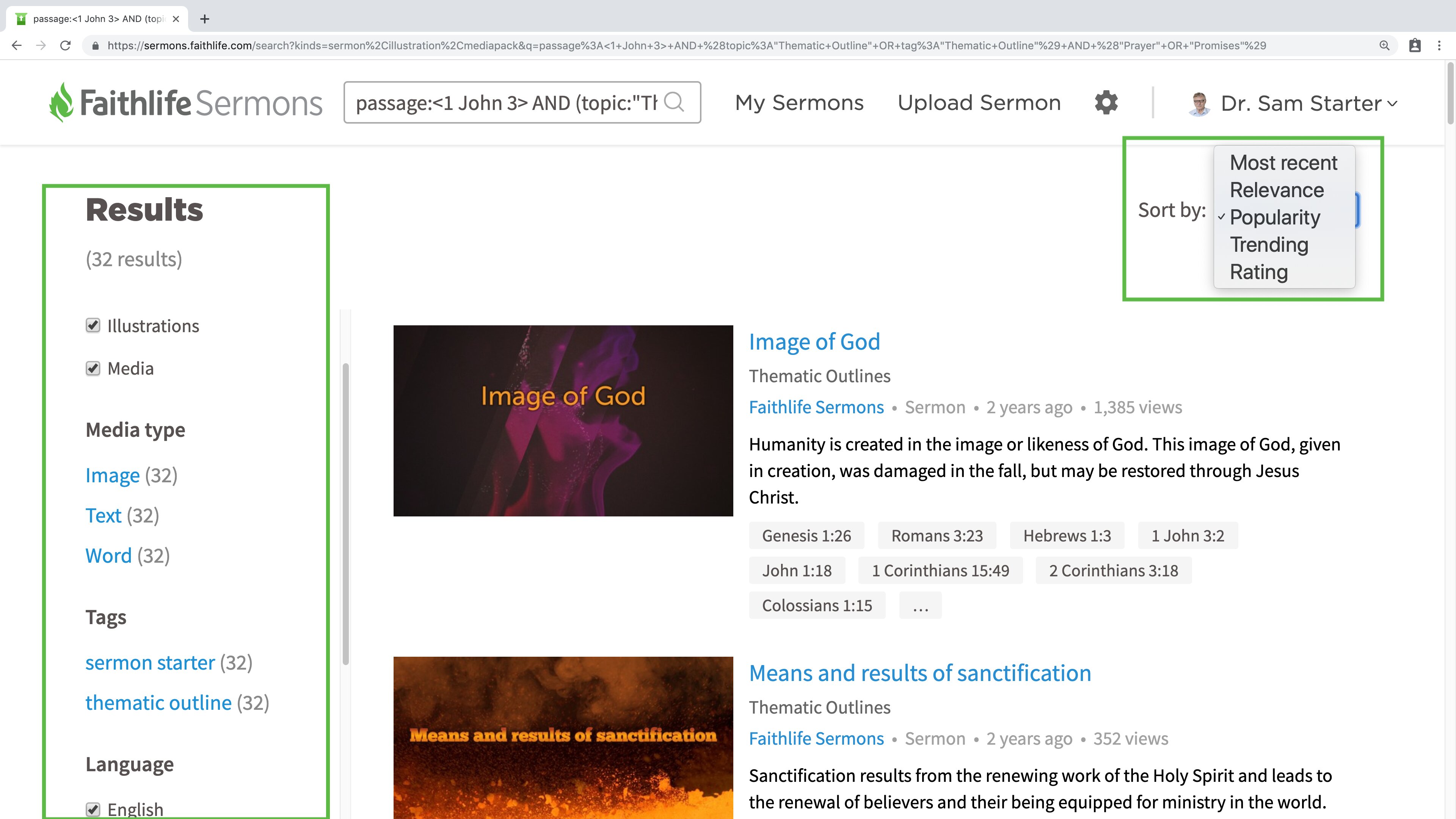 Choose a Thematic Outline
Each thematic outline shows a brief preview of its content.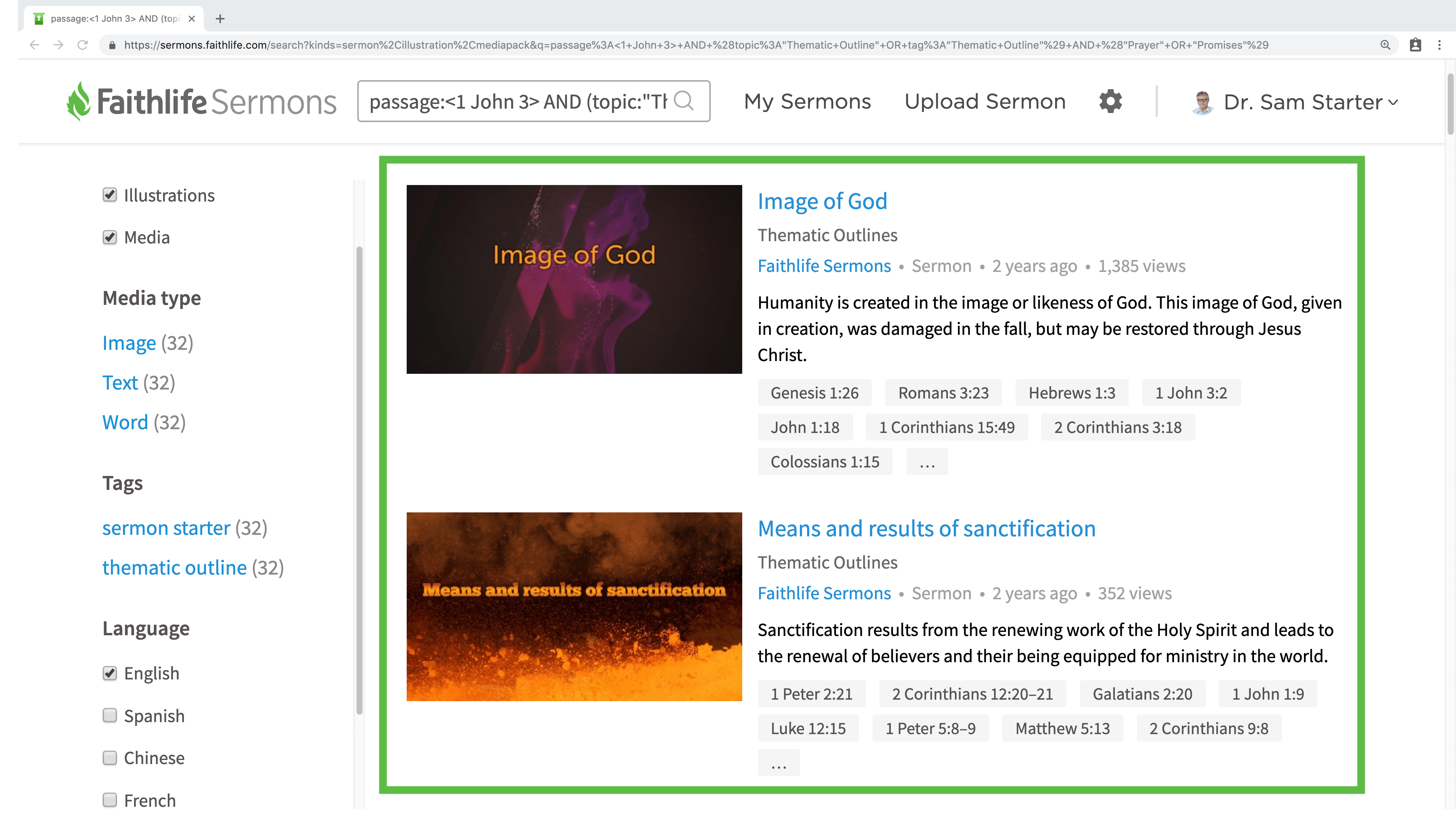 Thematic outlines include helpful media, a synopsis, and organized Bible passages.
Related Media
The right panel shows media related to your topic.
Synopsis
A synopsis of the biblical theme helps capture the essence of the biblical theme.
Bible Passages
Categorized Bible passages display in two forms.
First, Faithlife Sermons provides stylized documents containing the biblical data organized by popular translations.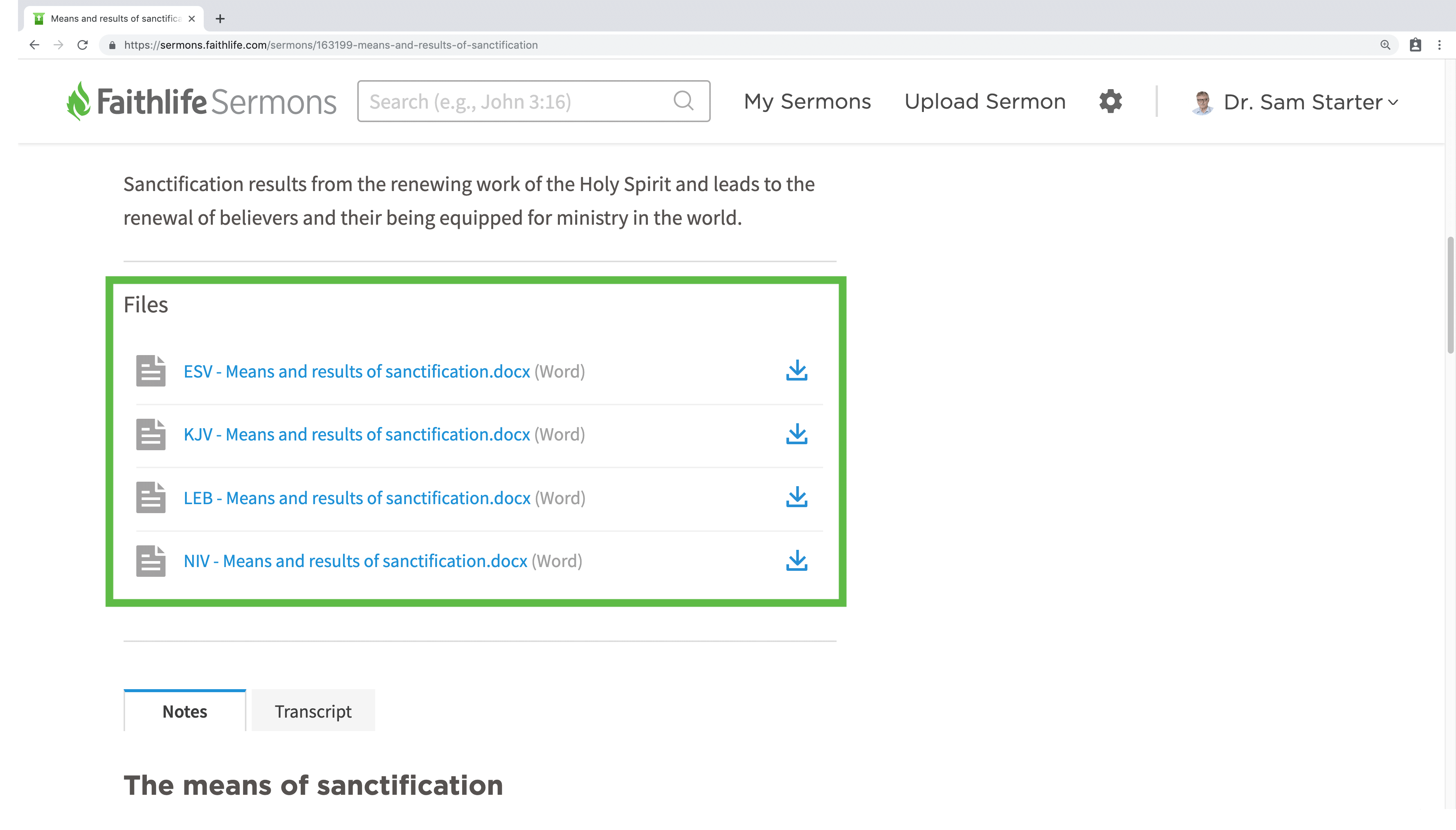 Select the download icon

to save it to your computer.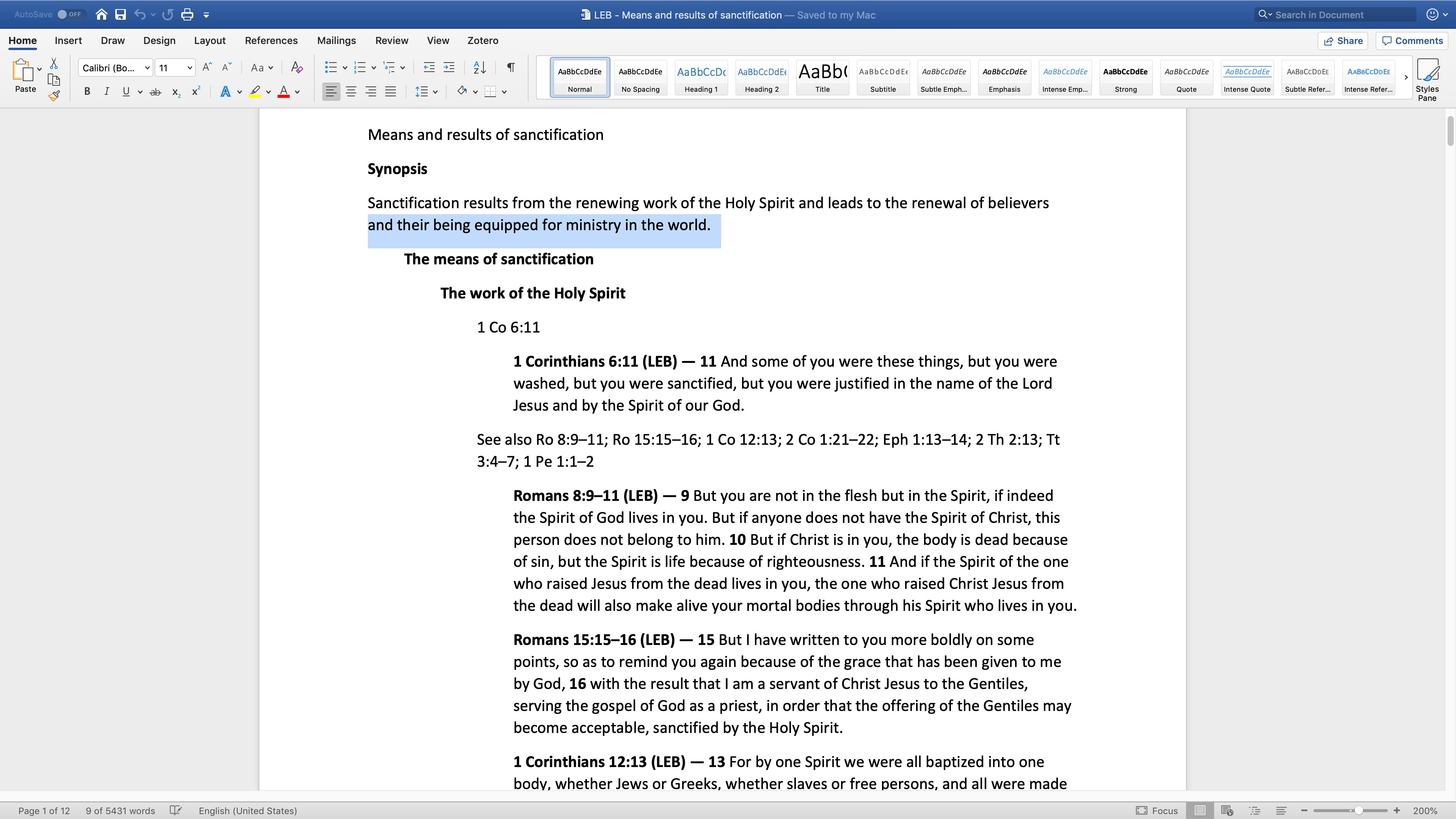 Second, a full thematic outline with Bible references displays below.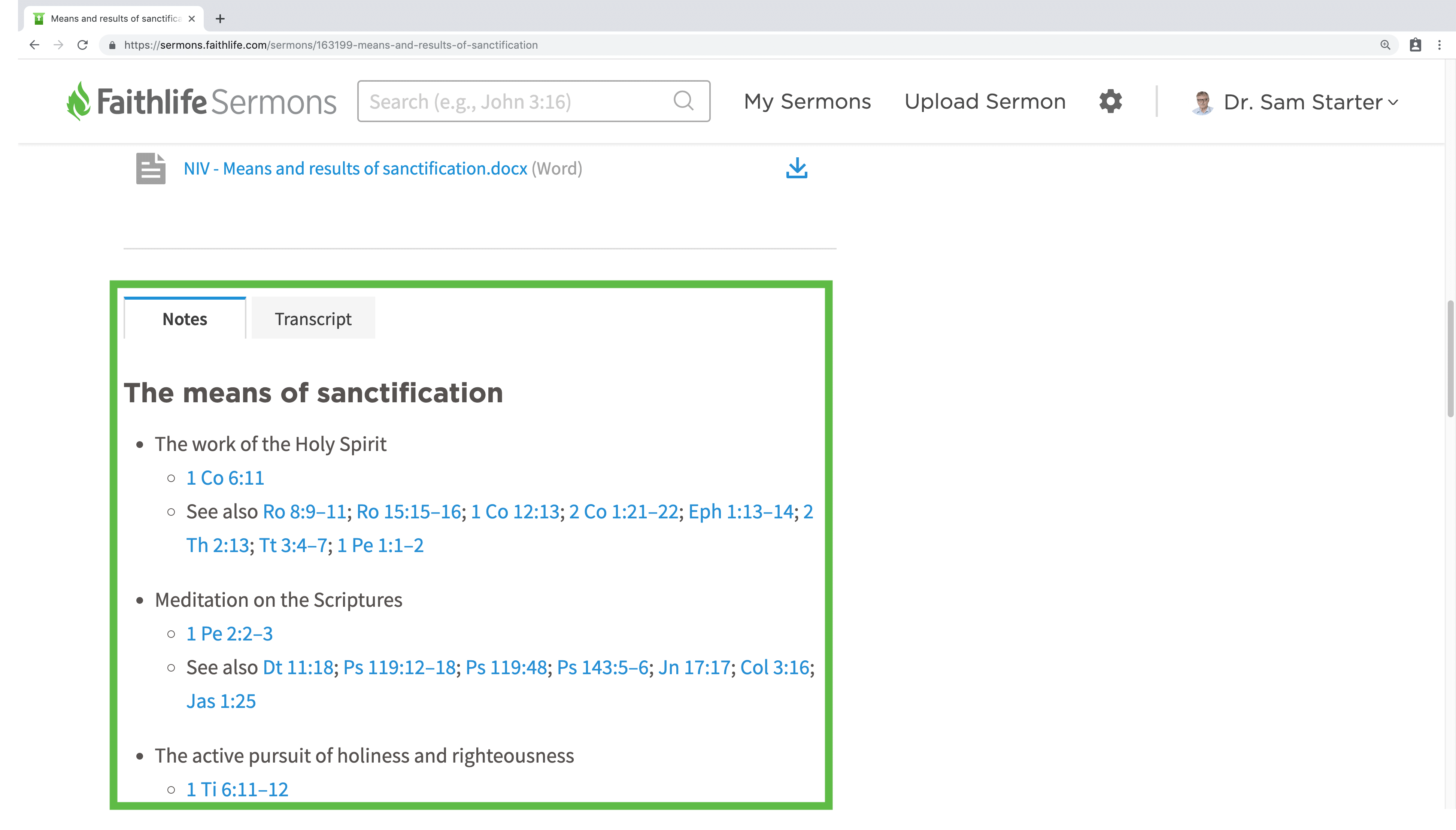 To preview a passage, hover over the reference.