When listening to sermons, you may want to follow a church on Faithlife.com to stay informed about their ministry. You can navigate to their Faithlife.com church group from any sermon page on Faithlife Sermons.
Locate a church
Begin by finding a sermon from a church you'd like to follow.
Click the church's name
Click the church's name—in this case, First Church of Bellingham.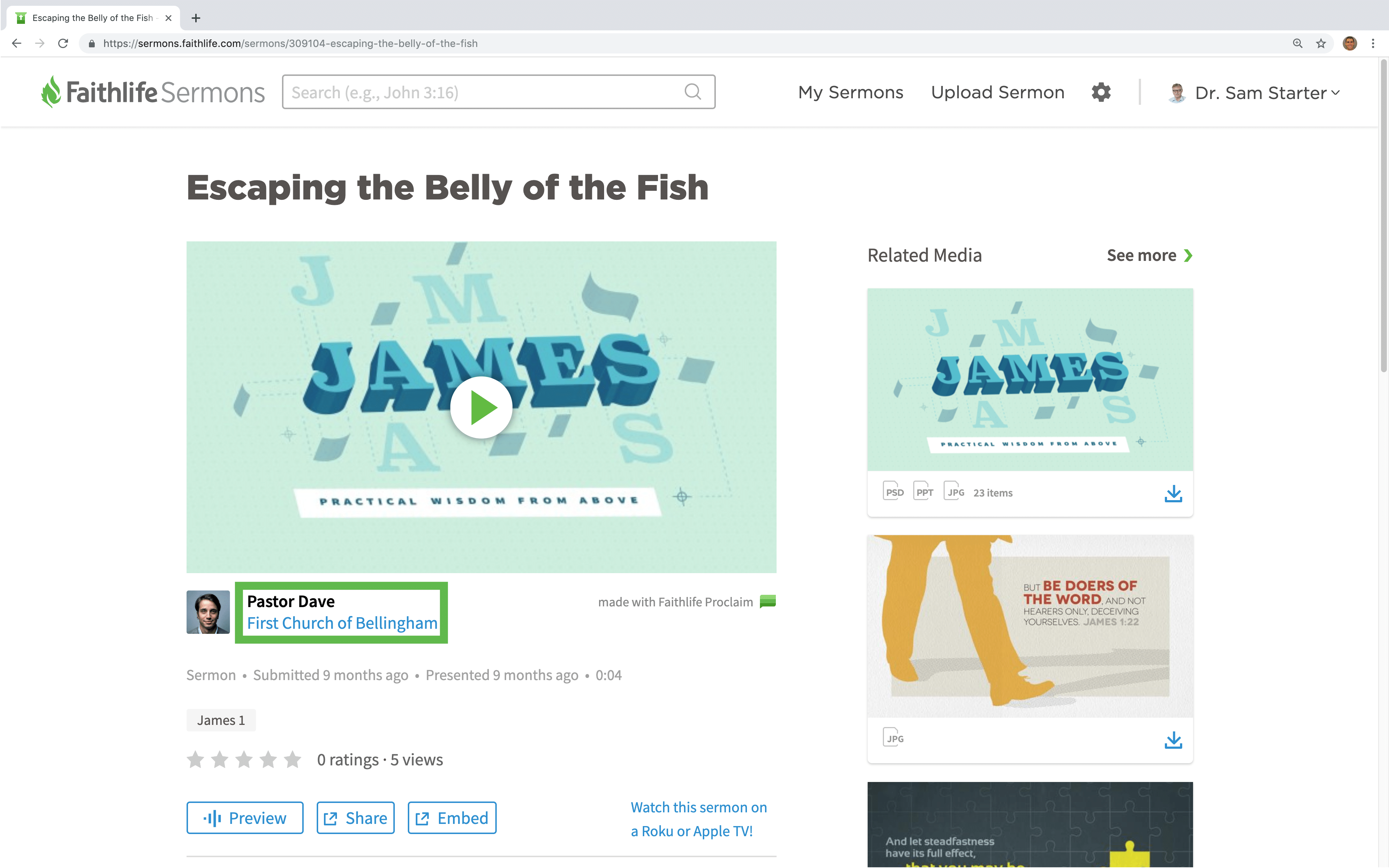 Faithlife Sermons will bring you to the church's sermon page, which houses all the sermons published by the church.
Follow the church group
From the church's sermon page, click Follow group.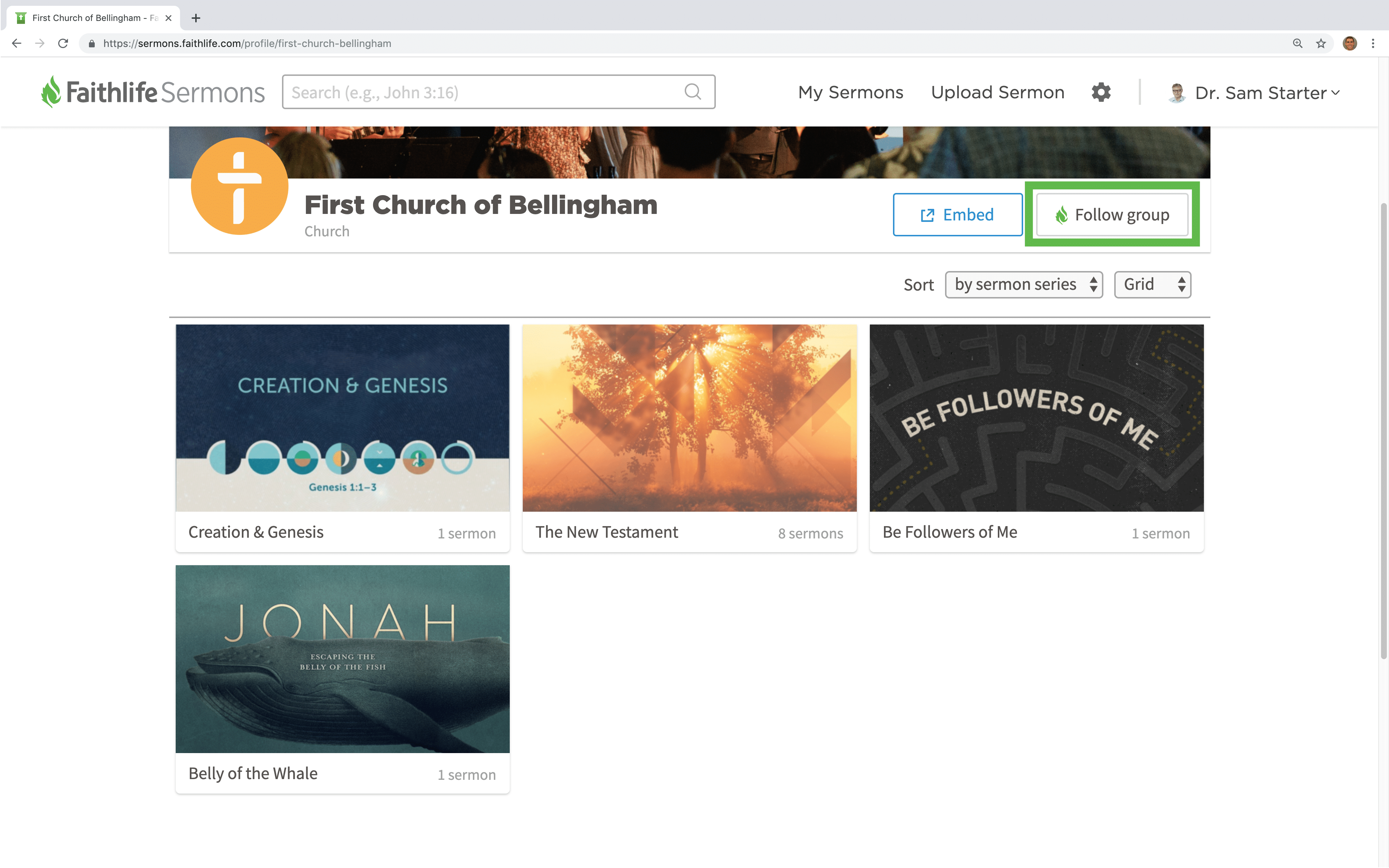 As a follower, you can interact with the group's news feed—including posted sermons. You can also view the calendar and connect to group prayer lists, documents, and community notes.