Boards are private collections of assets that help you stay organized.
Default Boards
By default, Faithlife Files includes three boards, which you can find at the top of the left-hand panel.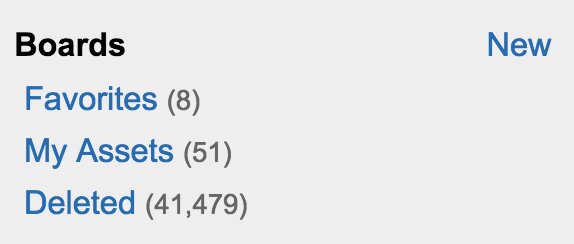 Favorites: Any asset you have personally marked as a favorite.
My Assets: Any asset you have personally uploaded.
Deleted: Any asset deleted from Faithlife Files (available to all users in your group).
Assets are automatically added to these boards.
Create a Board
To create your own board, click New.

Add a title and click OK.

Add Files to a Board
To add an asset to a board, select it and click Add to board in the right-hand panel and select your desired board. To add multiple assets at the same time, hold the Cmd (Mac) or Ctrl (PC) keyboard button and select all assets before clicking Add to board.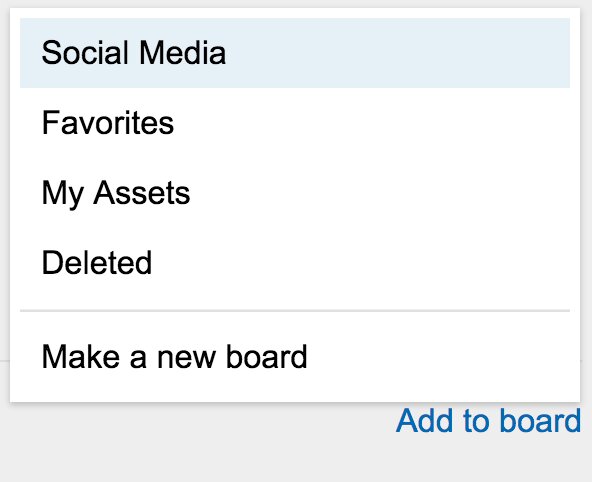 Note that you can also Make a new board here if necessary.
You can add an asset to multiple boards if it helps you stay organized. Just remember, no one else will see your boards, as they are personal collections. You can see which boards a asset belongs to in the asset panel.