Some paid content on Faithlife TV is available for group licensing. Purchasing a group license for a film allows you to legally hold a public viewing of the film, or allow members of a Faithlife.com group to view the film without purchasing an individual license.
Purchase a Group License
1. Navigate to the promotional page for the film you want to purchase.
Note: Group licenses can only be purchased via the film's promotional page. If you have difficulty finding the promotional page for a product, please contact us.
2. Click the drop-down menu under Select Your Audience Size. Select the range that corresponds with your audience size or number of members in your Faithlife.com group. Click Buy Now.
Note: If your Faithlife.com group size exceeds your group license, members over the licensed amount will be unable to view the film.

3. On the next page, select the group to which you want the group license applied. Members of this group will be able to view the film on Faithlifetv.com.
Note: You must select a group even if you are purchasing a license to hold a public viewing of the film.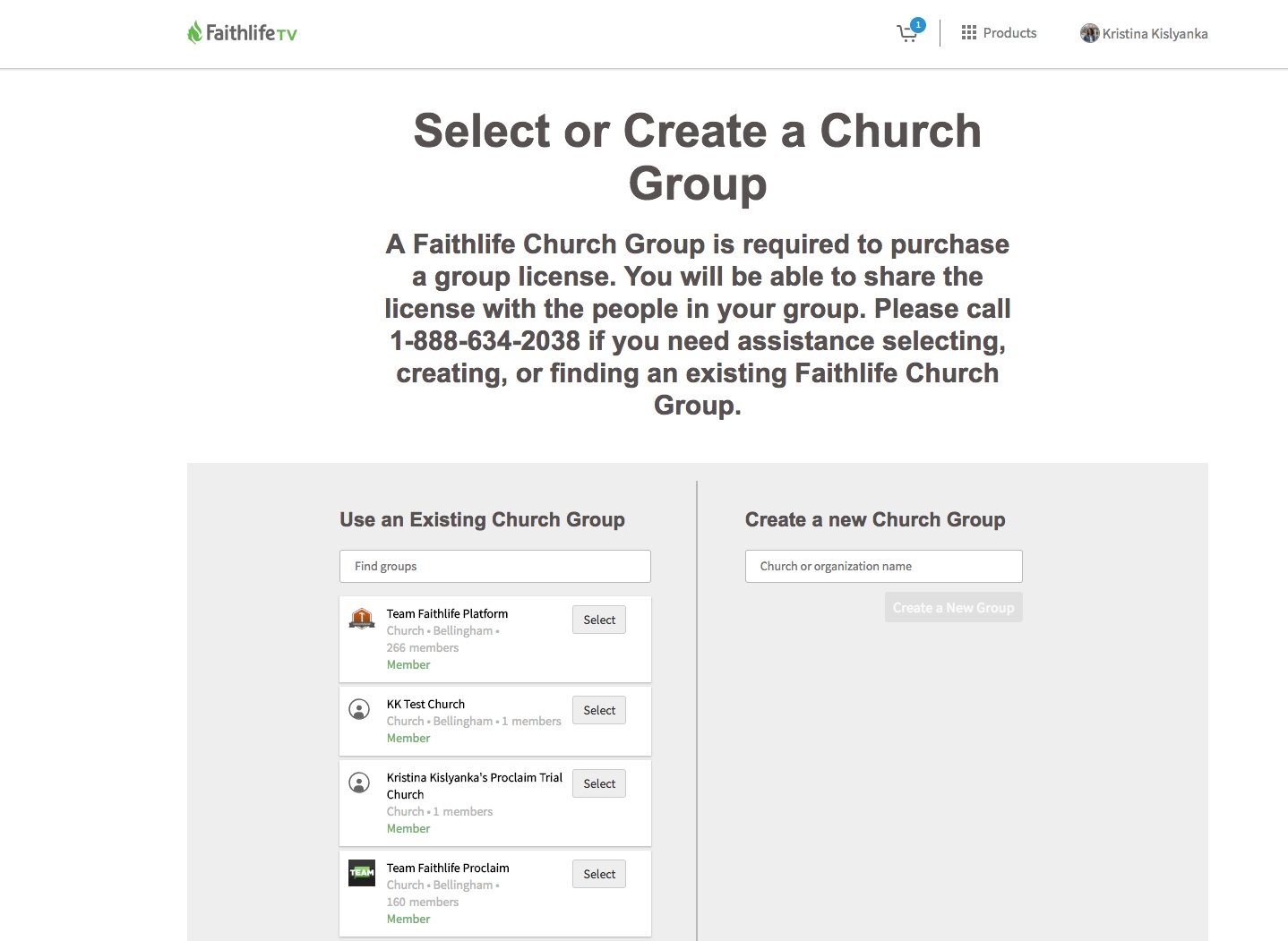 4. Follow the prompts to finalize your purchase.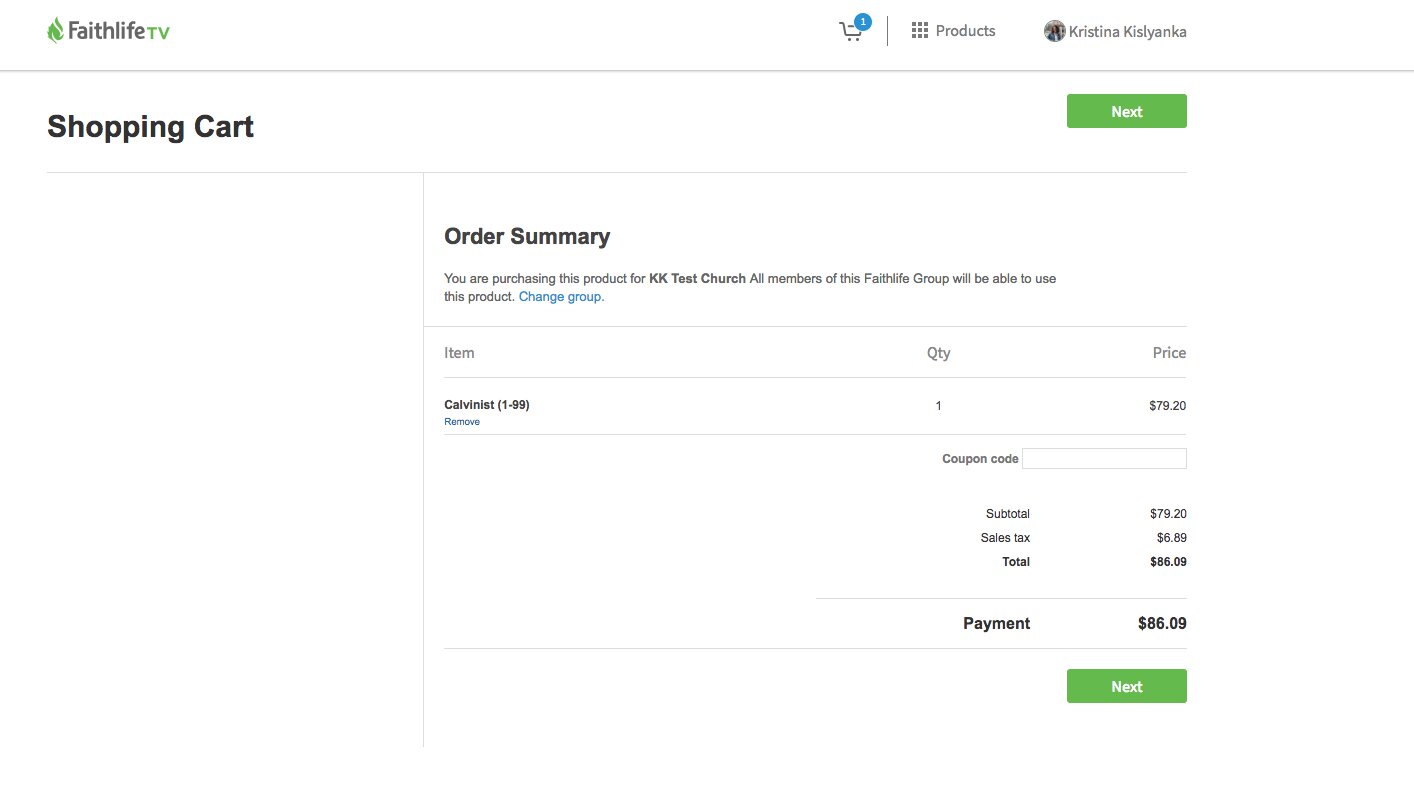 Manage Your License
All of your purchased group licenses are listed in the Licenses page for your Faithlife.com group.
To find this page, navigate to your Faithlife.com group and click Licenses in the admin navigation sidebar under Settings. The page will display the total licenses purchased, how many of those licenses remain available, and when they expire (if applicable).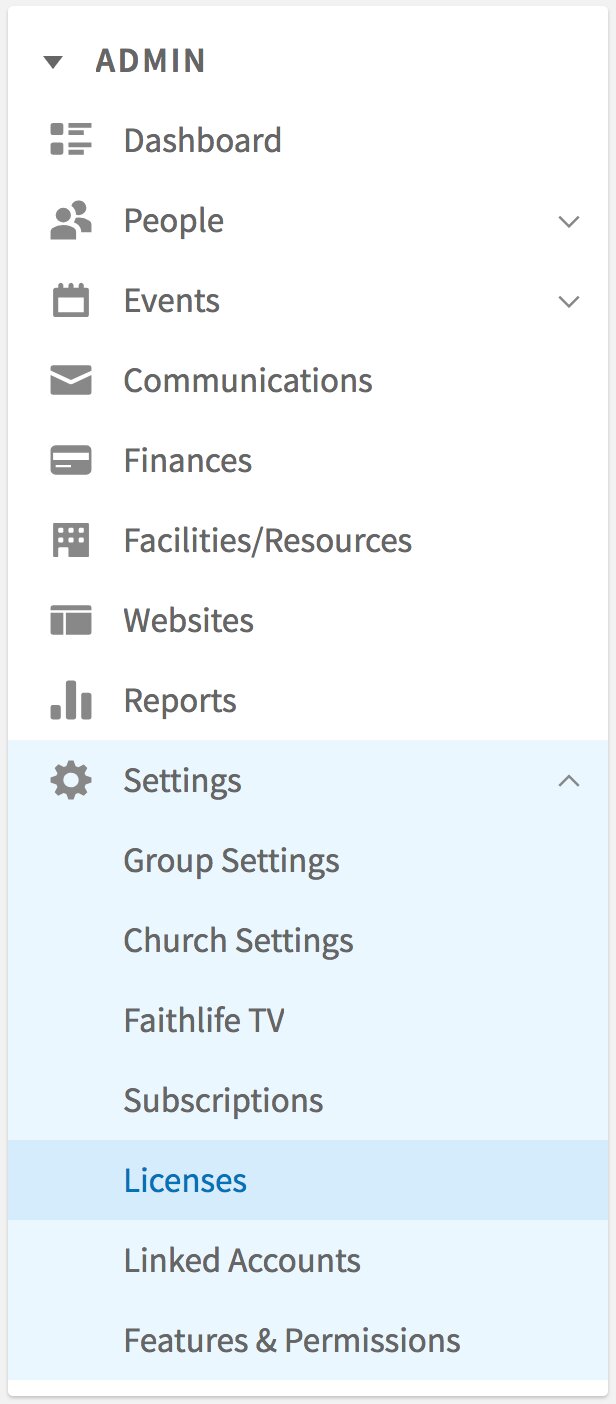 To purchase additional licenses, follow the steps above. Any additional licenses you purchase will be added to the total number of licenses for that product.
Have additional questions? Contact us.