To add a Faithlife Giving provider to a Donation Request signal in Proclaim, your church will need to have a Faithlife Giving account.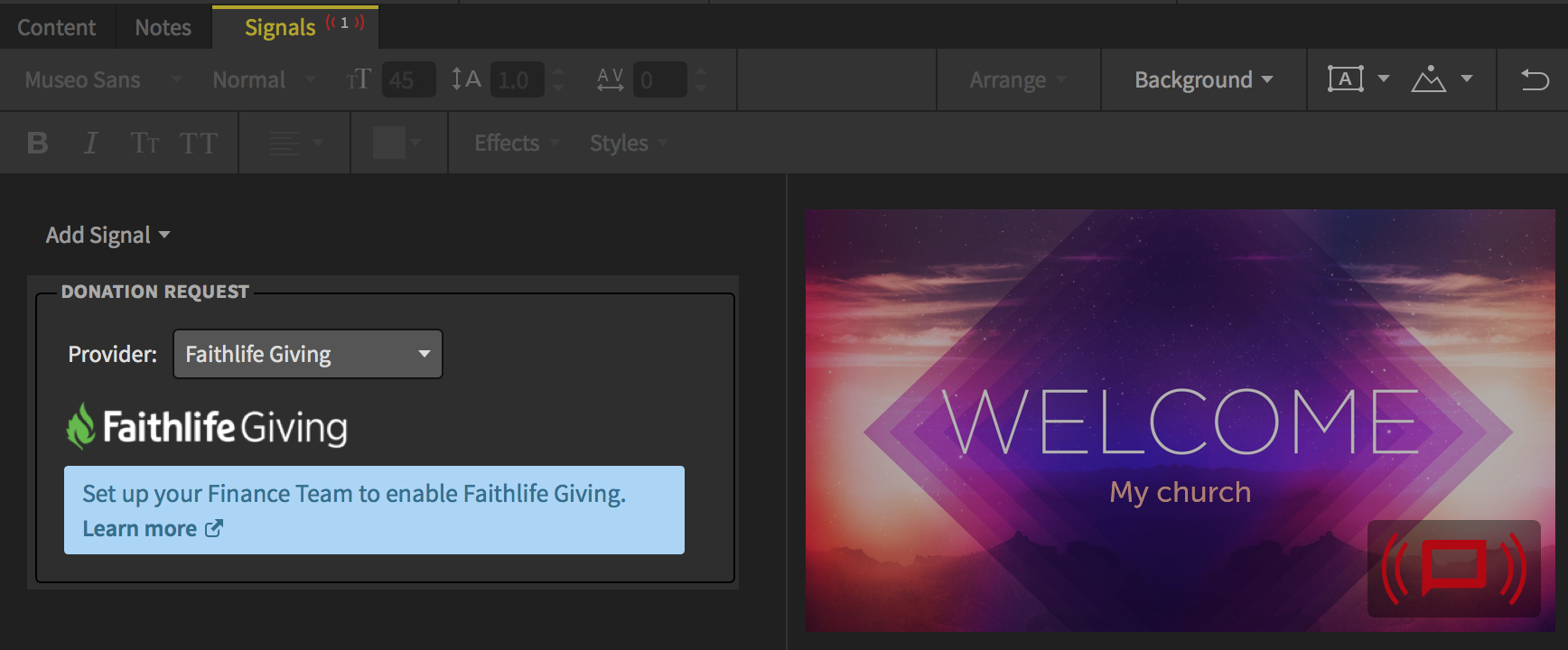 Faithlife Giving makes giving simpler and more engaging for your church. Anyone can give anonymously in seconds, and create an account later if they want to manage recurring gifts. Church staff enjoy simple, streamlined budgeting with electronic records, saving everyone time and effort.
You'll need to be an Admin in your church group to set up Giving.
To create a Faithlife Giving account, go to your Faithlife Church group and click Finances in the Admin panel.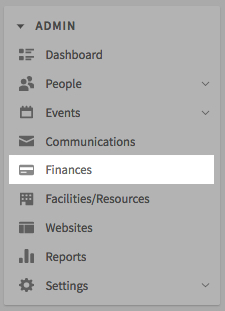 You'll then be guided through the process of setting your church up with Giving.
We'll also create a Finance team in your church group. Invite people to your team to manage detailed information about your church's finances.
To learn more about giving, go to giving.faithlife.com.