Use Proclaim to let your congregation know when it's time to give. When you display a Faithlife Giving slide, Proclaim can automatically send Signals to any connected mobile devices, prompting your people to give.
Faithlife Giving is easy for donors and simple to manage. Learn more about getting Faithlife Giving for your church.
1. Add Giving Media
Open the Media Browser (Media > Browse Media) to add a new Faithlife Giving Media service item. Select the Faithlife Giving filter under Popular Tags on the left or search for "Faithlife Giving." Add any media as a new content item.
Note: Giving Signals can be added to any service item.
2. Configure Giving Signal
In EDIT mode, select any service item in the left-hand panel and click the Signals tab. Click Add Signal and then Donation Request. Select Faithlife Giving as the provider.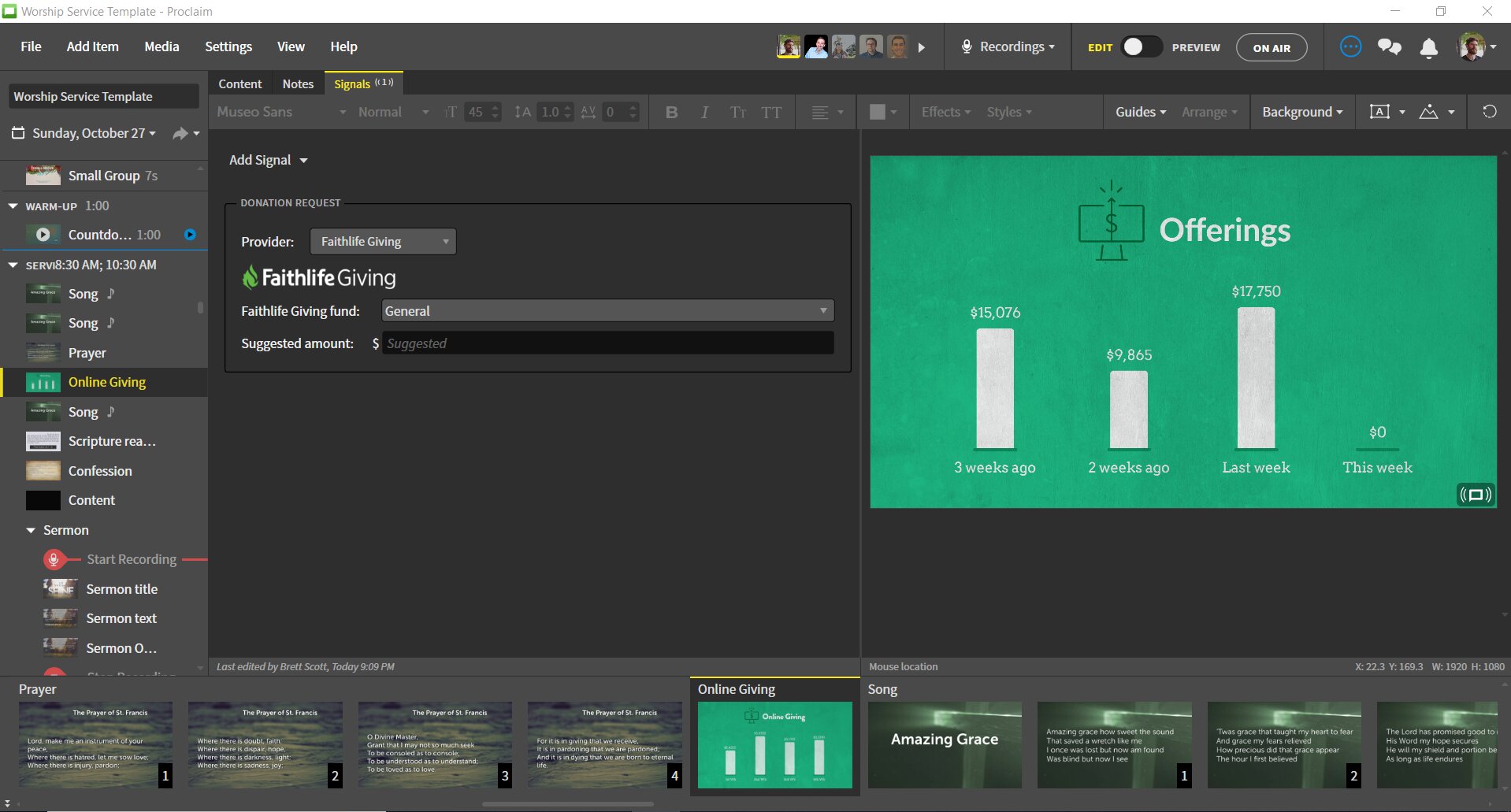 When your service item shows while On Air, anyone following along on the Faithlife Study Bible or Logos Bible app will be able to give with just a tap.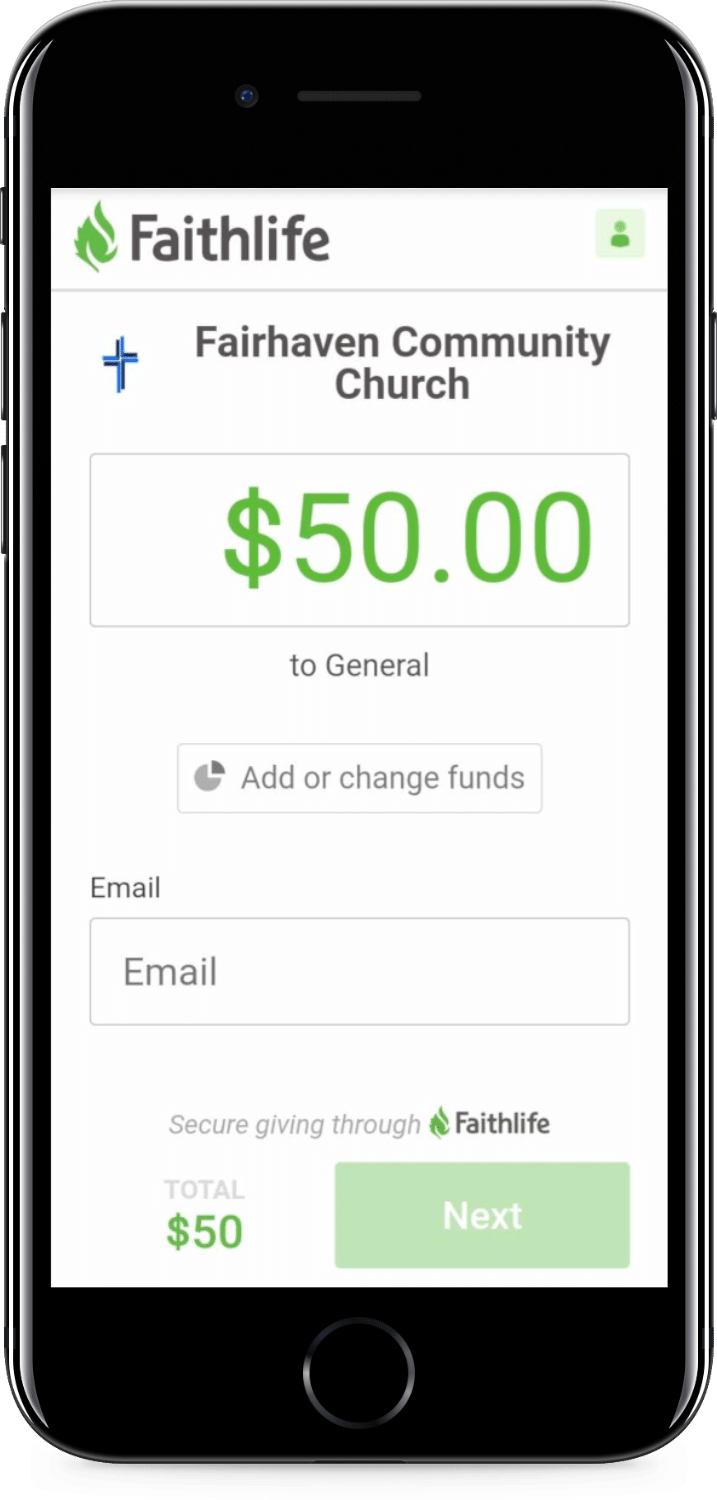 To download the Faithlife Study Bible app or Logos Bible app, click your desired link below.
Note: Learn more about Signals.