Use Proclaim to let your congregation know when it's time to give.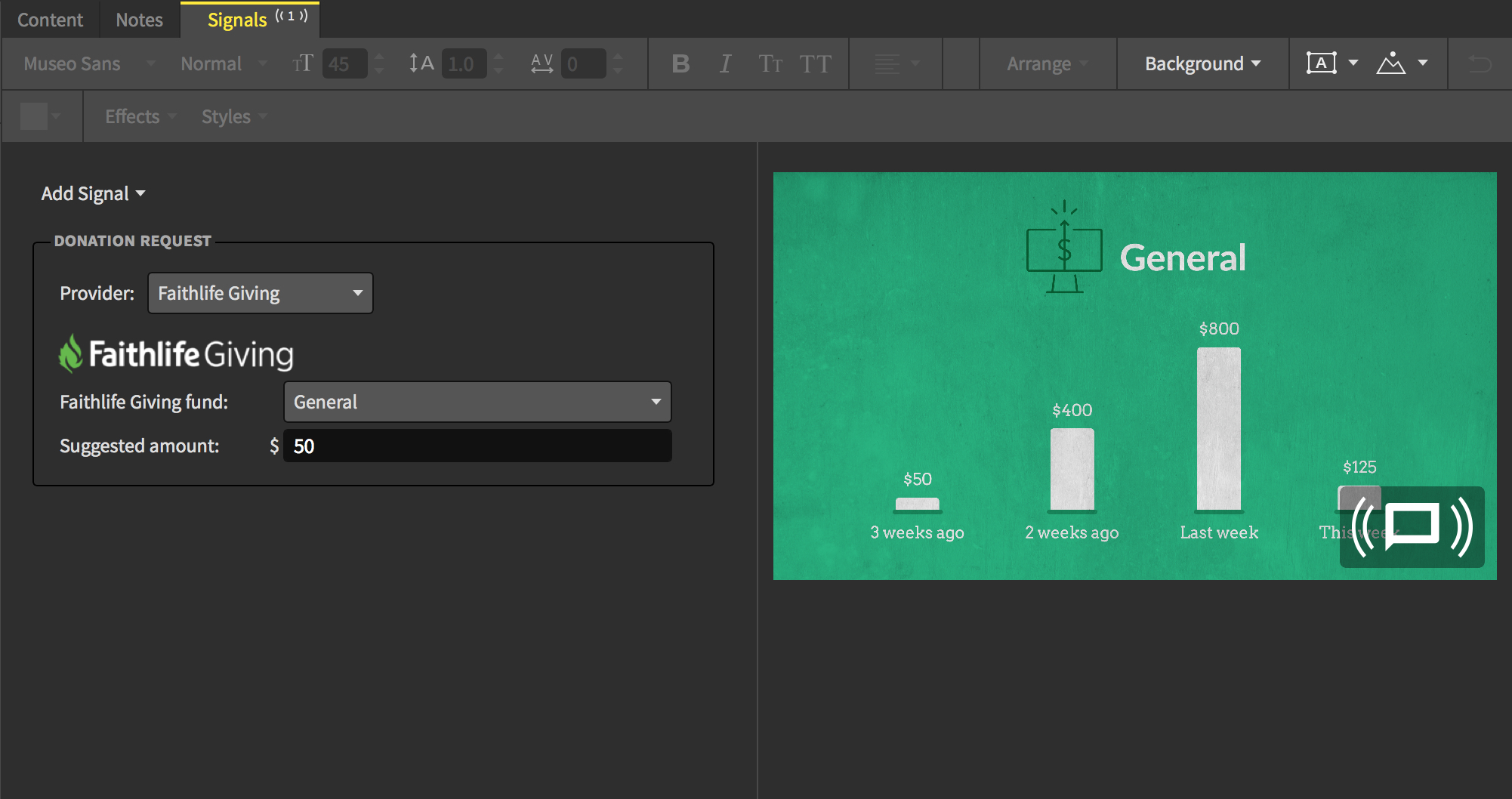 In the Edit view, click the item to which you want to add a signal and click the Signals tab. Click Add Signal > Donation Request, then select Faithlife Giving as the provider.
When you get to the signal in the presentation, anyone following along on the Faithlife Study Bible or Logos Bible app will be able to give with just a tap.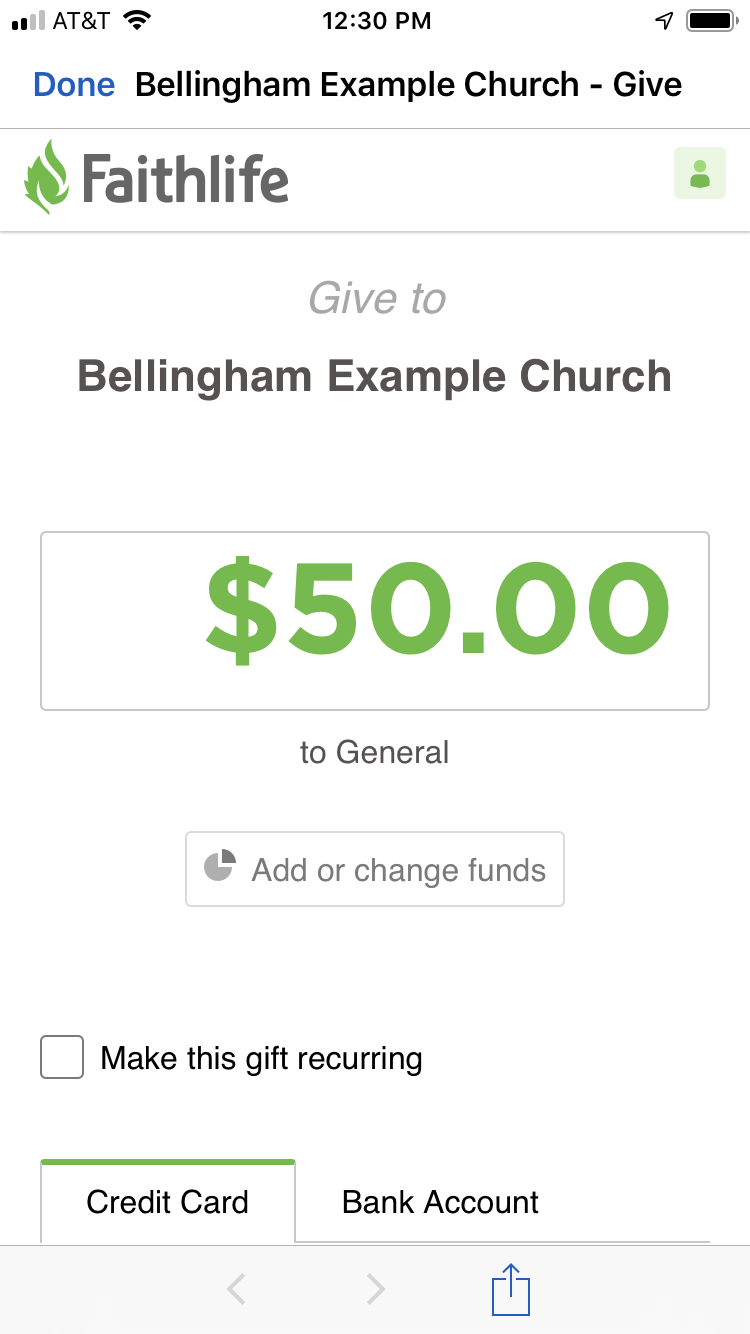 Note: Your church will need to have a Faithlife Giving account to take donations this way. Visit giving.faithlife.com to get more information.