Use Proclaim and Faithlife.com to create a sign feeds for your church foyer, nursery, or common area.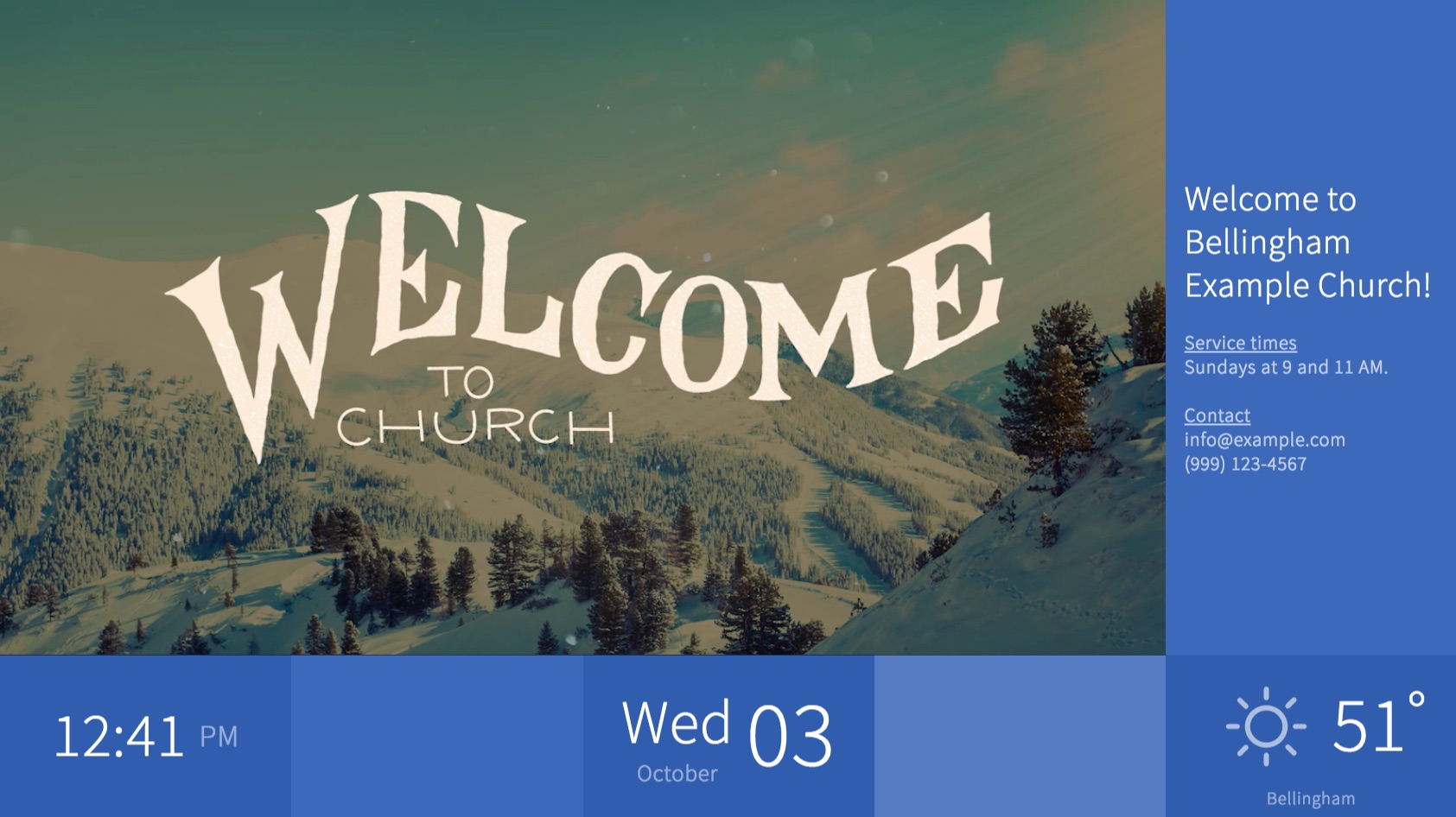 Since you're using Proclaim, you already have your first sign feed. Open it in File > Open Sign Feeds, then select Main. You'll see what looks like a blank presentation.
Add custom announcements, content, and videos to your sign feed just like you would to a presentation. If you want, you can set when you want to start and stop showing slides at the bottom of each item so you can show announcements when they are most relevant.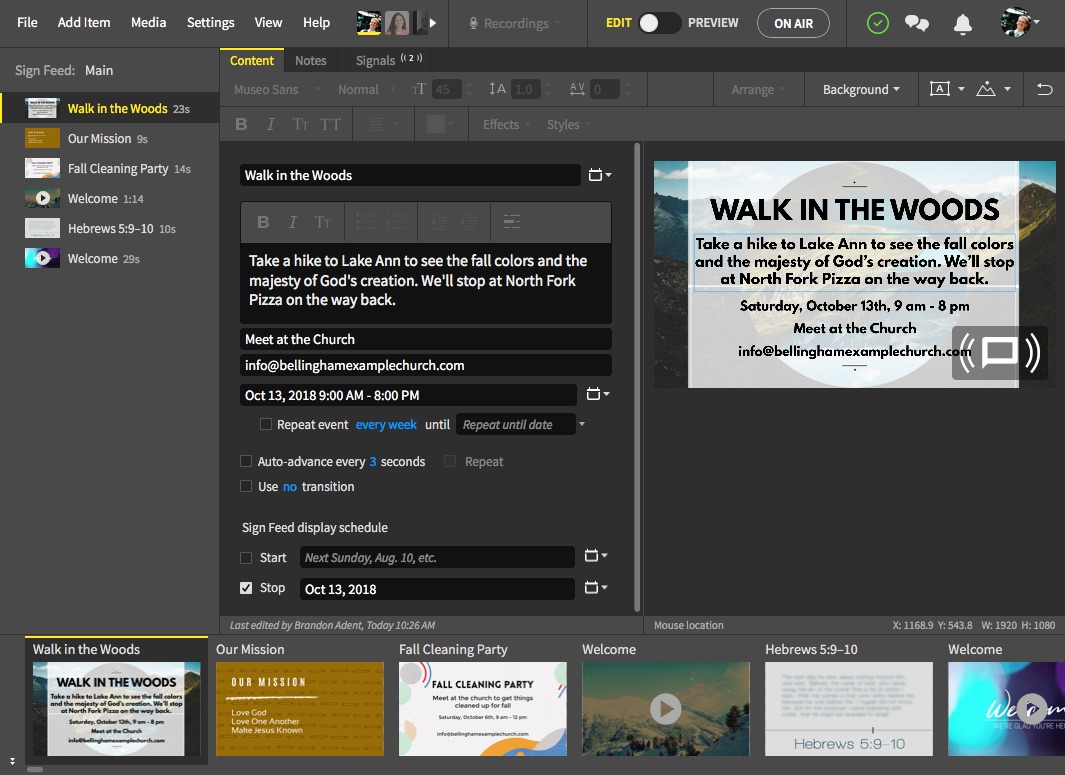 Want to show rotating verse art or Bible Trivia? Go to File > Open Sign Feeds > Manage Sign Feeds. You'll be taken to Faithlife.com, where you can manage your sign settings. Just select the feed you want to edit, then choose what to show in addition to your custom slides. You can even add an information frame to show the date, time, weather, and add unique messaging.
When you're ready to see how it looks, click View from your sign feed settings, or in Proclaim go to Preview mode and click View in browser.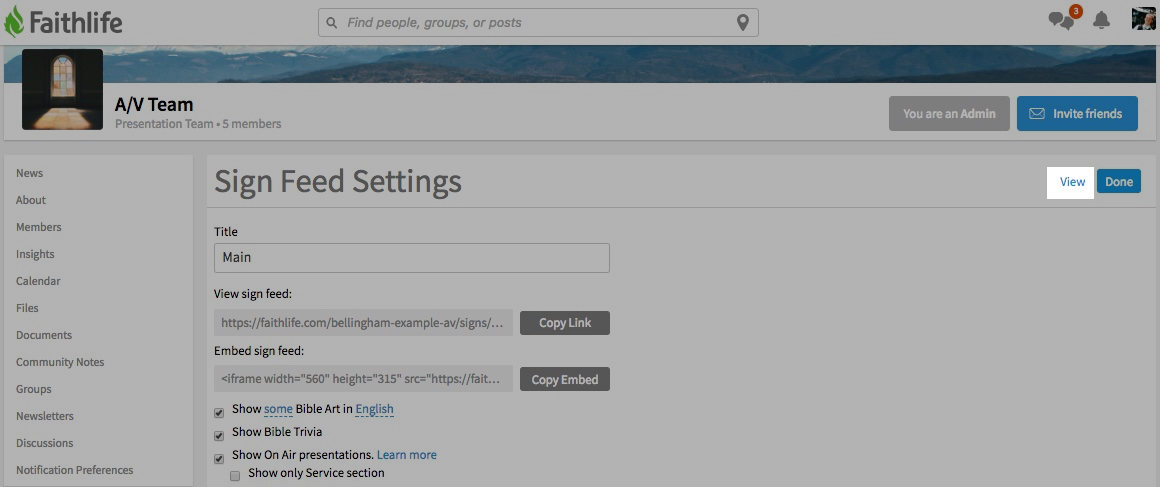 Set up your TV or monitors to show your sign feed, then copy the link into any web browser to display it. We also have an Amazon Fire TV app you can use if you have an Amazon Fire TV Stick.