Automatically transcribe your sermons with a single click—right from the publishing window! Transcribed sermons include the full, interactive and searchable text of the sermon, enable closed captioned playback, and auto-generate a comprehensive tone analysis.
Skip ahead to
Transcribe your sermon
Interact with your transcription
Transcribe Your Sermon
You can transcribe your sermon from the sermon publishing window:
1. Record your sermon.
Add recording cues and Proclaim will capture the audio of your sermon automatically. Learn more about sermon recording.
2. Mark your sermon for transcription.
When you finish recording a sermon in Proclaim, check Transcribe audio in the publishing window. Each sermon requires a sermon transcription credit. If you need more, click Purchase more. Credits cost as little as $1 a sermon.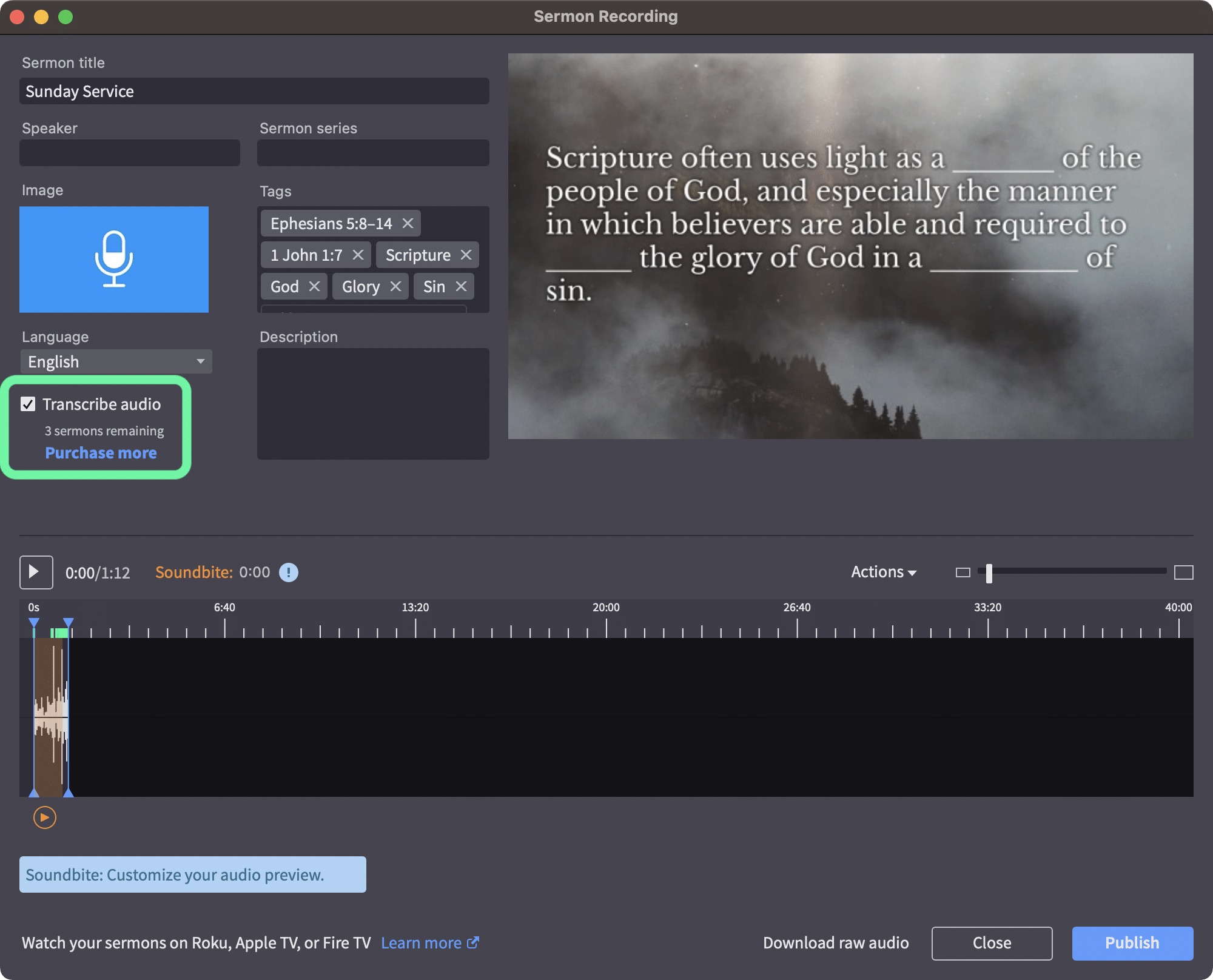 Note: Credits you purchase in Proclaim are only available in Proclaim, as they are tied to your presentation group. If you purchase transcripts through Logos Sermons, however, they attach to your personal Faithlife account, though they are automatically available to your presentation group in Proclaim as well. If you plan to transcribe already-published sermons in addition to current sermons, you should purchase your credits on Logos Sermons. 
3. Publish your sermon.
Once Proclaim processes your request, your audio, slides, and transcription will publish to Logos Sermons. To view the published transcription, click Manage sermon.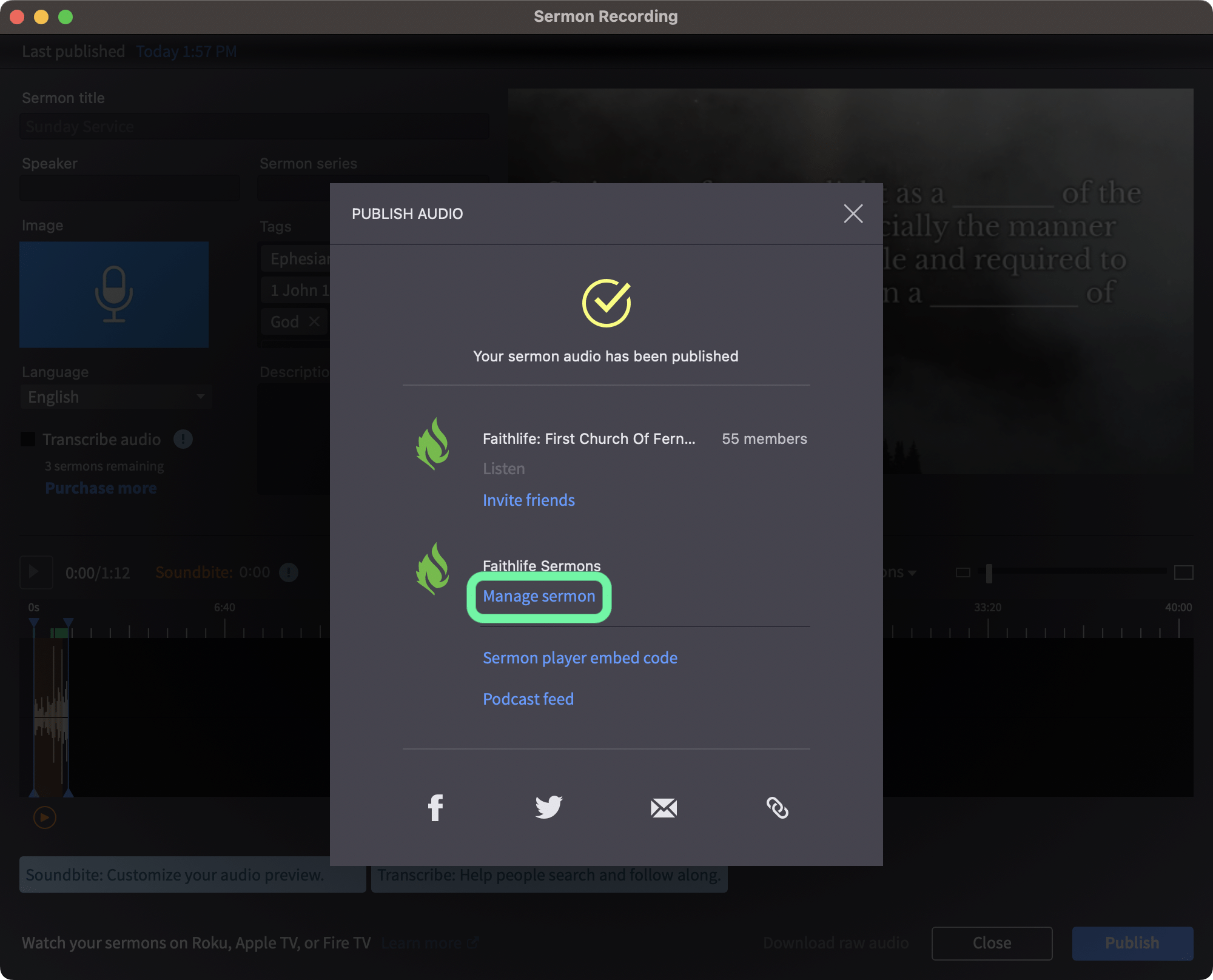 Note: Depending on the size of the sermon, it may take a few minutes for the transcription to display.
Interact with Your Transcription
Visit the Logos Support Center to learn how to interact with your transciption.