Donors can give via their mobile phones using Faithlife Giving's Text to Give feature.
Note: At this time, Faithlife Giving is only supported for church groups in the United States.
Set Up Text to Give
Sign into Faithlife.com and select your Finance Team in the left-hand sidebar.
1. Open your Giving Settings.
Within your Finance Team, expand Settings in the left-hand Admin navigation panel and select Giving.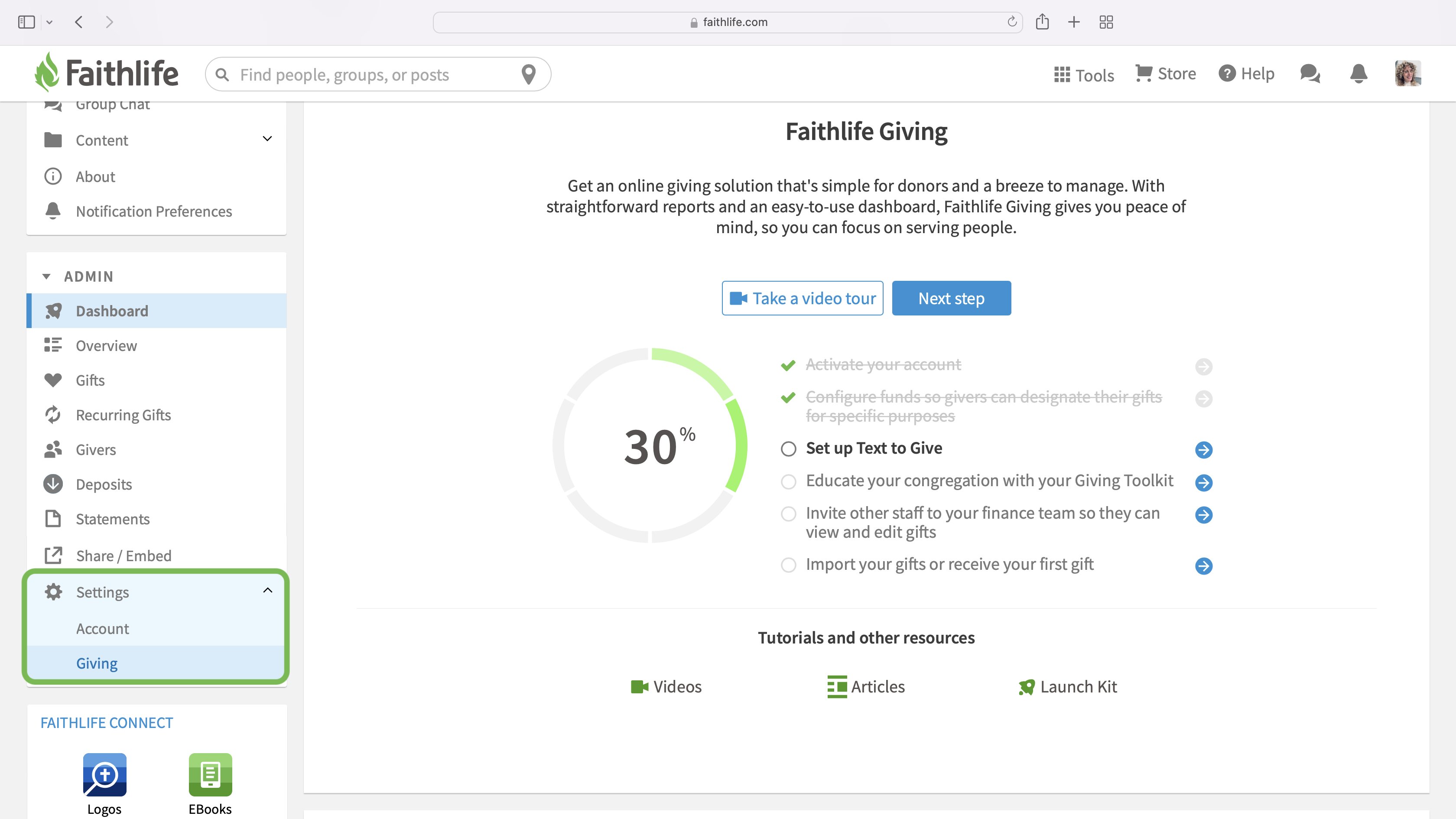 2. Click Get a phone number.
Scroll down until you see the Text to Give section and click Get a phone number.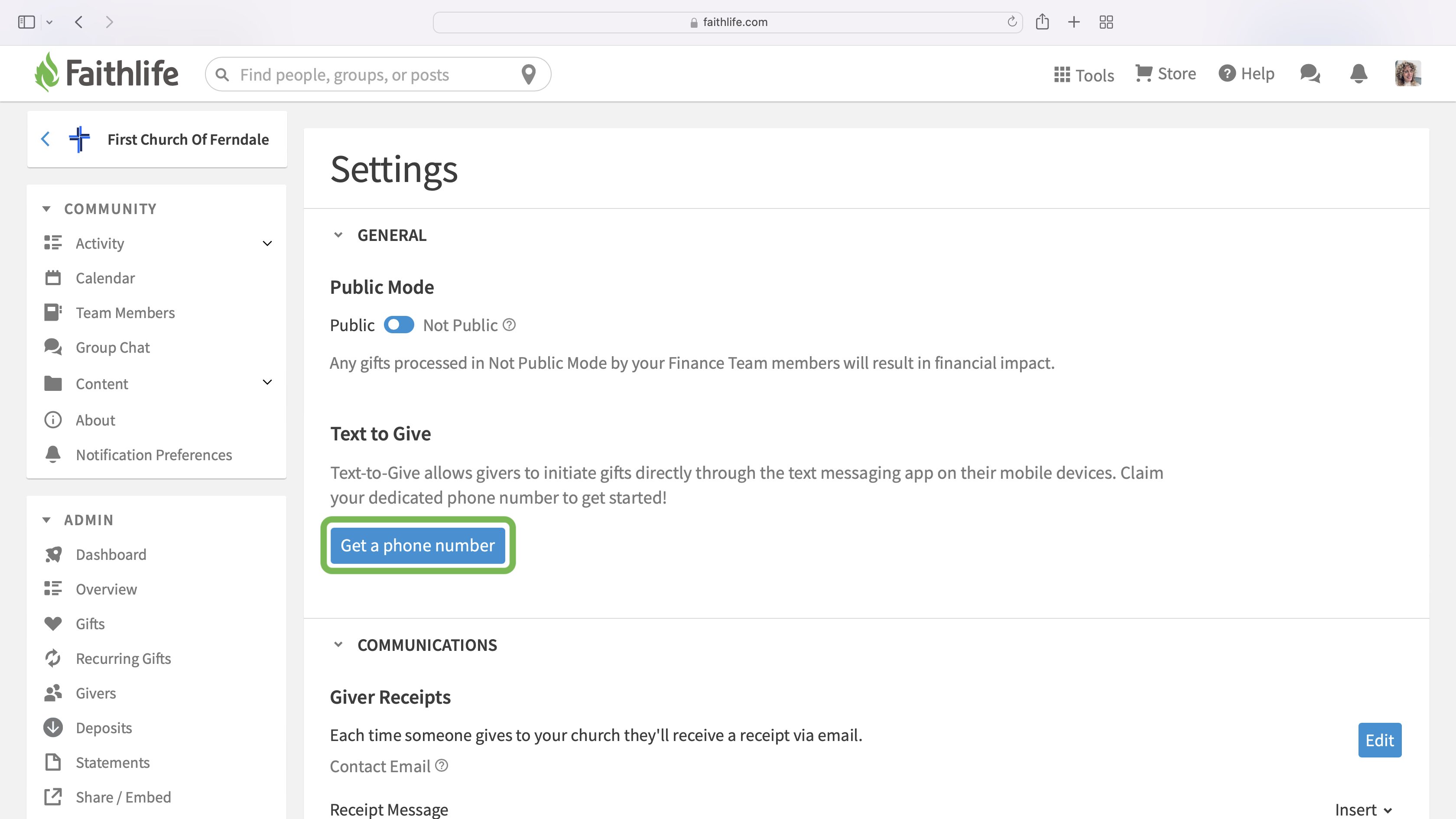 3. Select a phone number.
If you add your area code, a list of local numbers will display. Choose one from the list and click Get Number.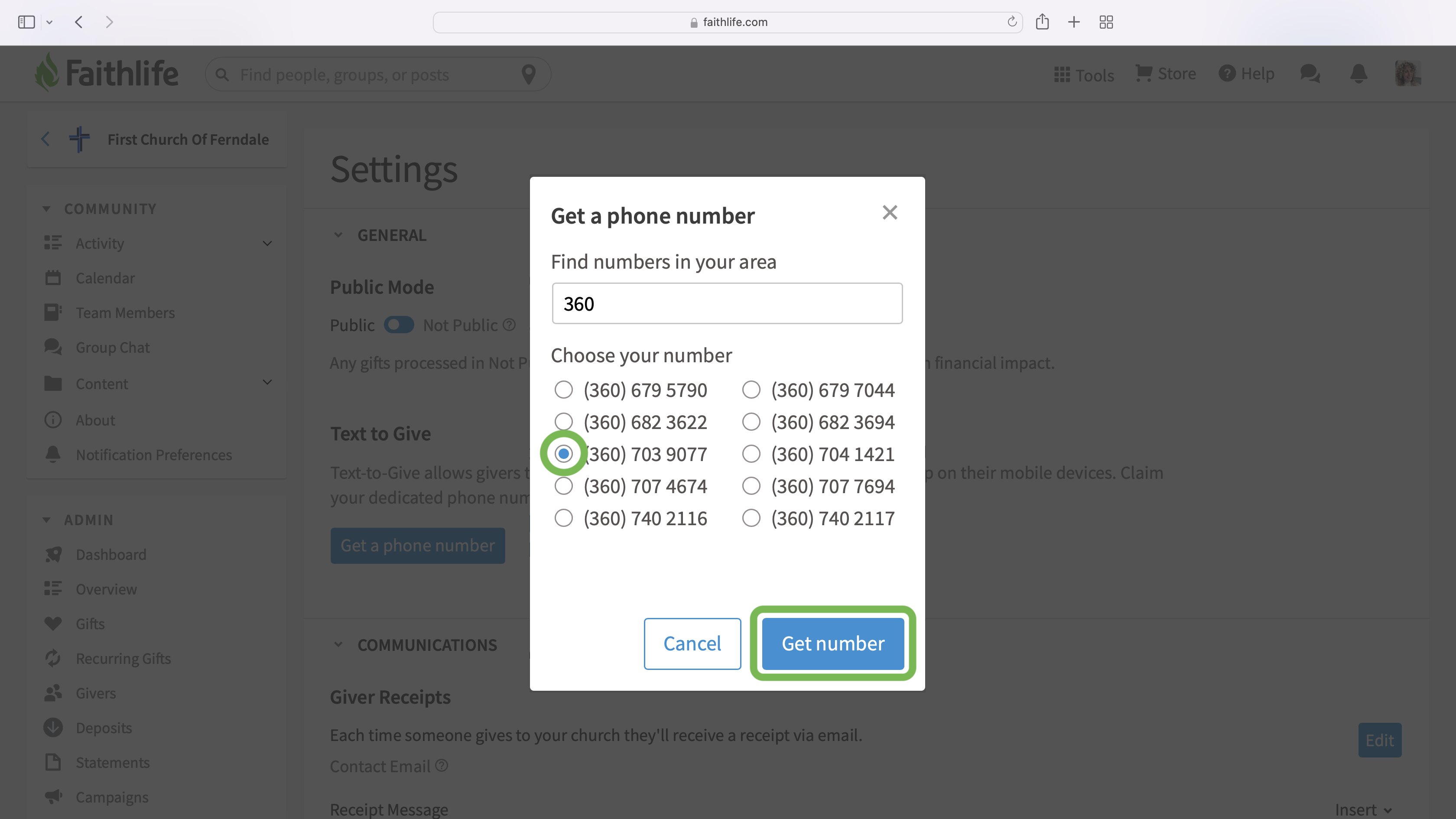 Note: Faithlife phone numbers are used for text to give with Faithlife Giving and for sending communications to people records.
4. Share your number.
After you select a phone number, the Text to Give section of your account settings will display instructions for giving via text.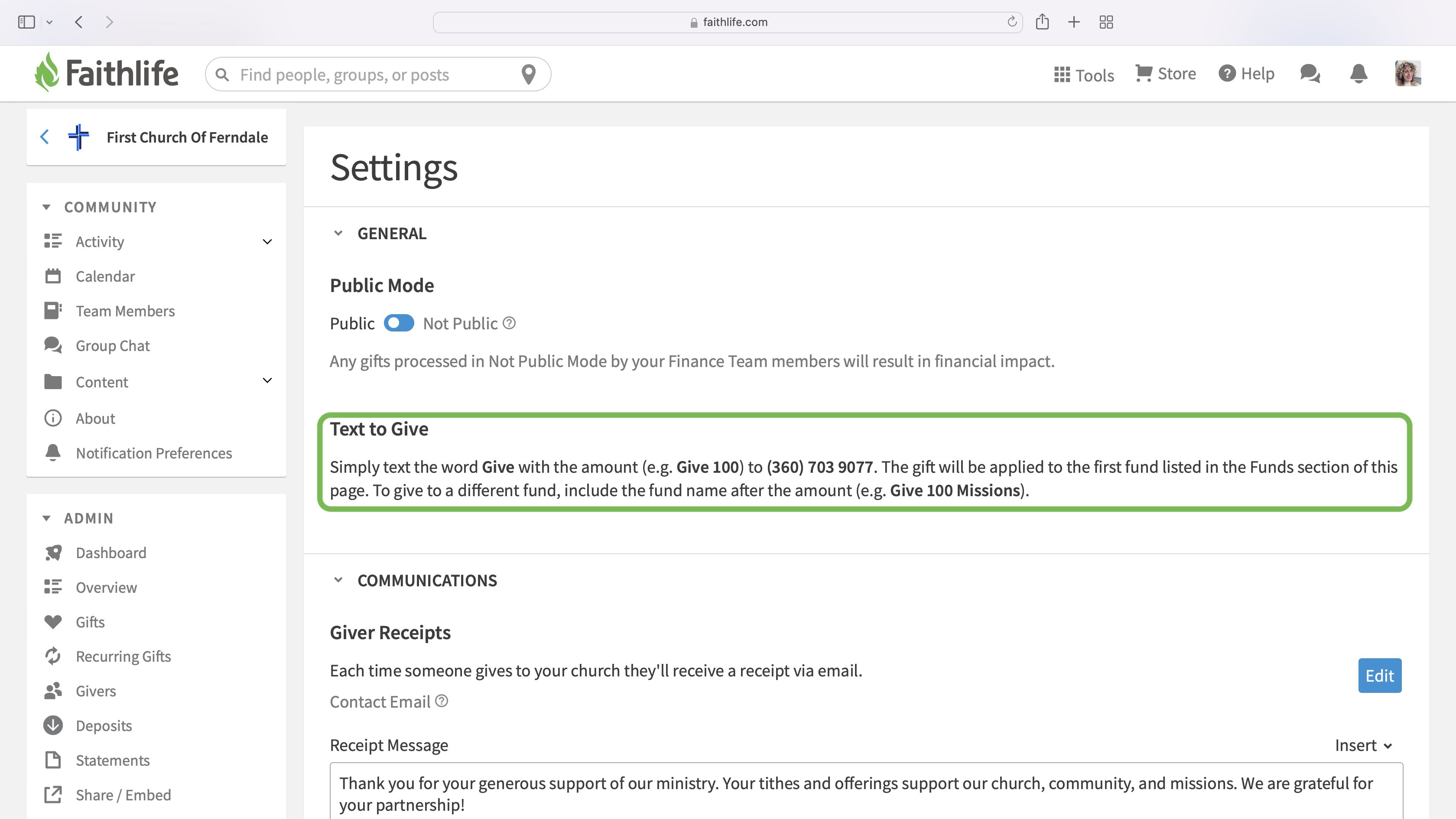 How it Works
Donors can text the number with the word Give and the amount in USD they want to give.
If they want to give to a specific fund, they can text FUNDS and receive back a list of the first 10 active funds that appear on your church's giving form. Donors can then text Give [amount] [fund name].
Note: If a donor wants to give to multiple funds, they can text Give [amount 1] [fund name 1] [amount 2] [fund name 2] [amount 3] [fund name 3] (etc.) all in a single text to give to as many funds as they would like.
The first time a donor gives via text, they will receive a link to a form where they can provide payment information, as well as an email address where they will receive a receipt. For subsequent gifts, Faithlife Giving will process their gift using the last payment method the donor used. In this case, donors can cancel a gift by texting "cancel gift" within 30 minutes to the same number.
Share this video with your church to encourage text-to-give!