If you have a Faithlife account, Faithlife will securely save your payment information when you give. You can add, remove, or update your payment methods using the Giving Portal located on Faithlife.com.
Change the payment method connected with your giving account.
1. Log into Faithlife.com and sign in.
You don't need a Faithlife account to give, but you can set one up for free in a few moments. Your Faithlife Account gives you access to a giving dashboard with full giving history and also allows you to give recurring gifts.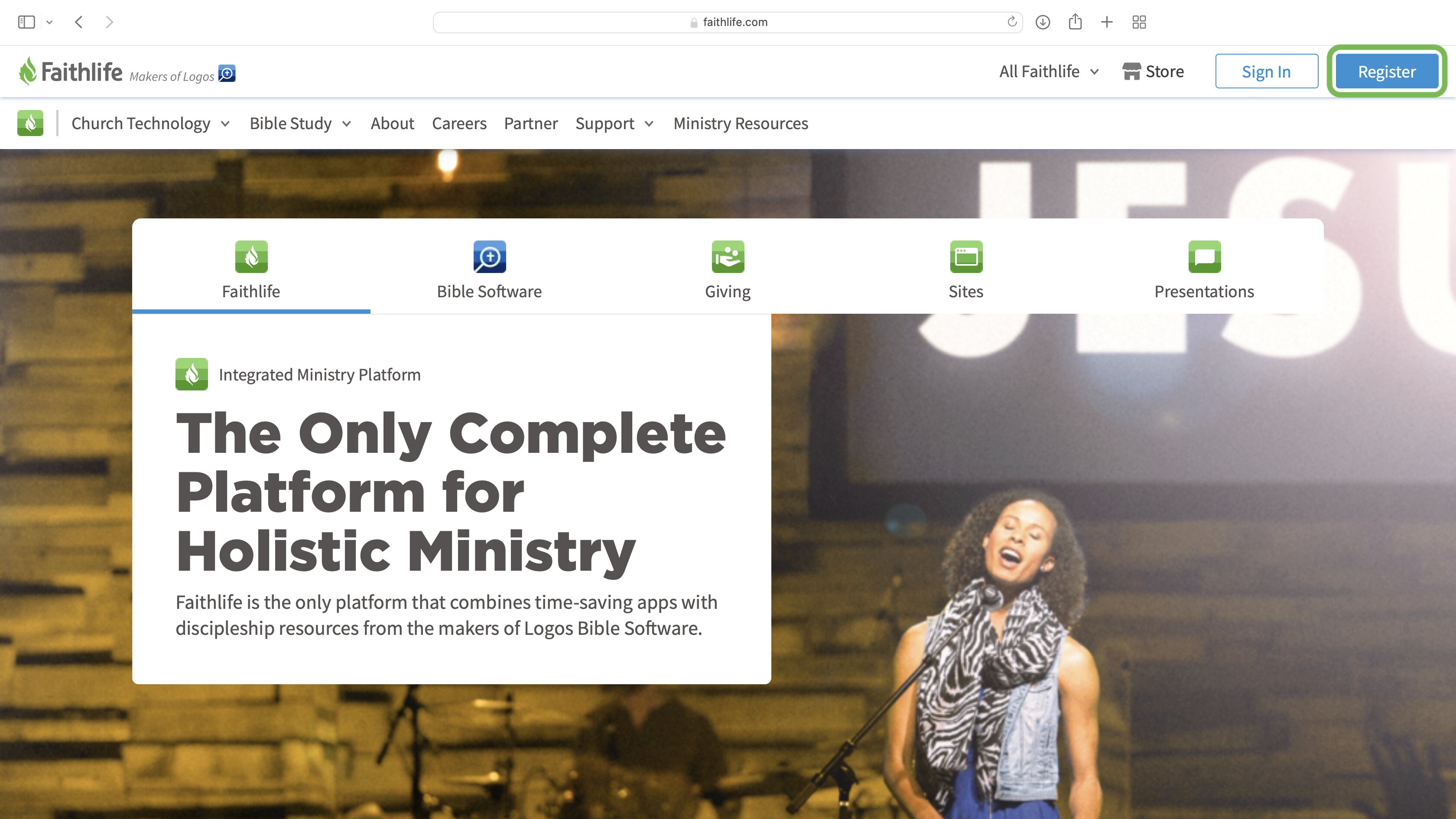 2. Click Giving in the main navigation.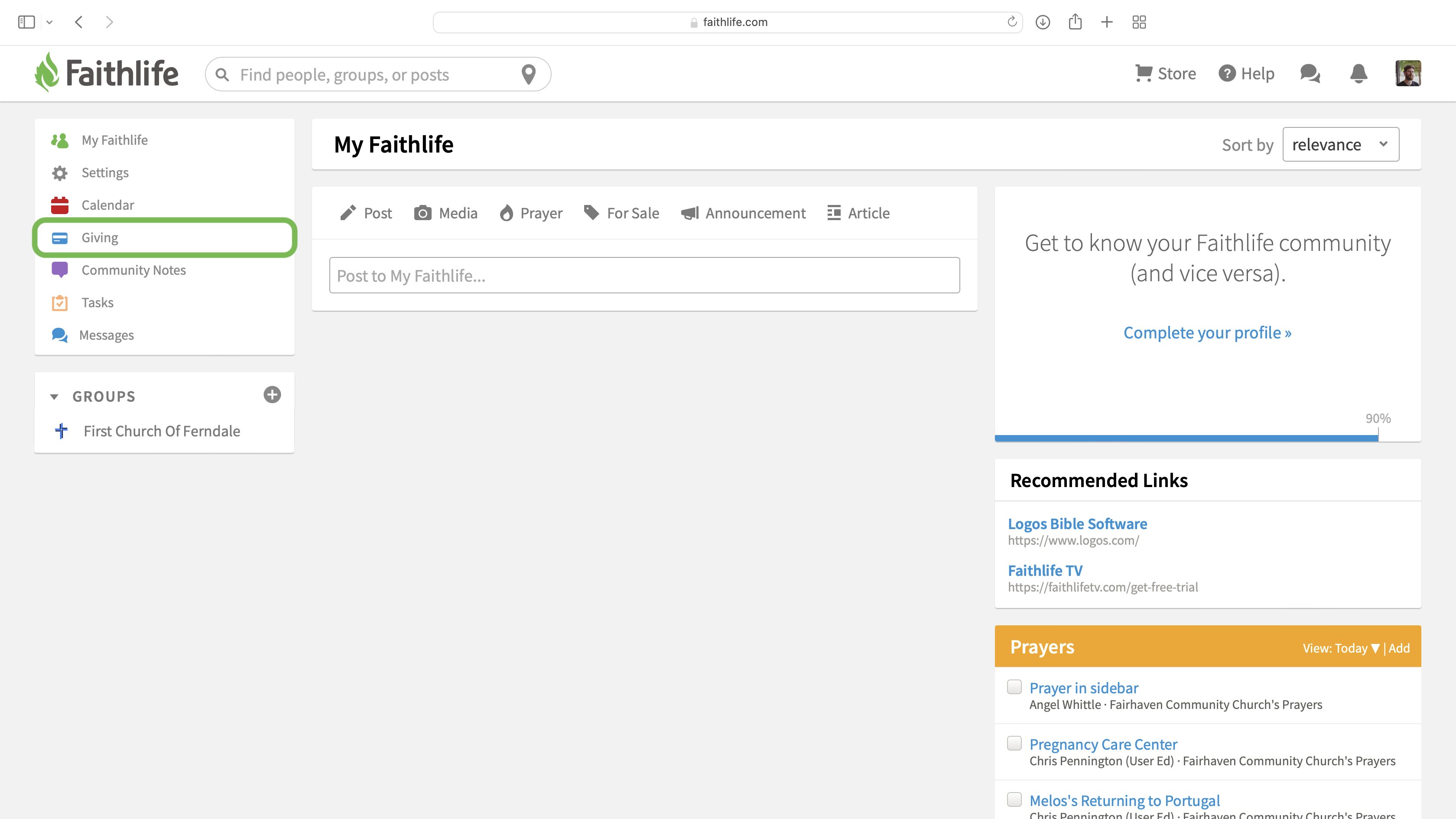 3. Click Edit payment methods.
To add, remove, or edit a payment method, click the Edit payment methods button.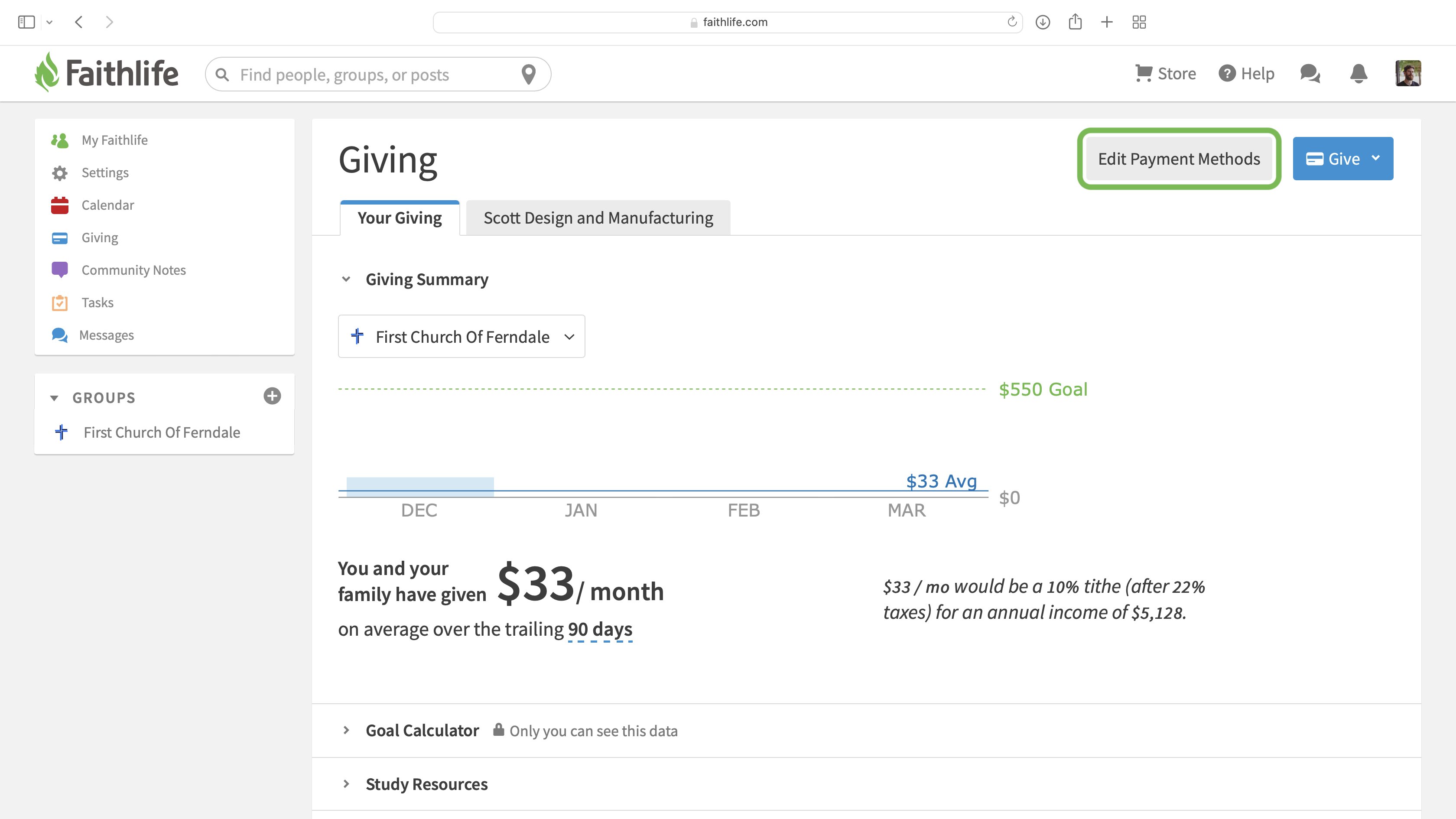 Select an existing payment method to modify or remove it. To add a new payment method, click the +Add payment method button and provide the relevant information.
Change the payment of a recurring gift.
1. Select the recurring gift.
From your Giving Portal on Faithlife.com, select the recurring gift you'd like to adjust.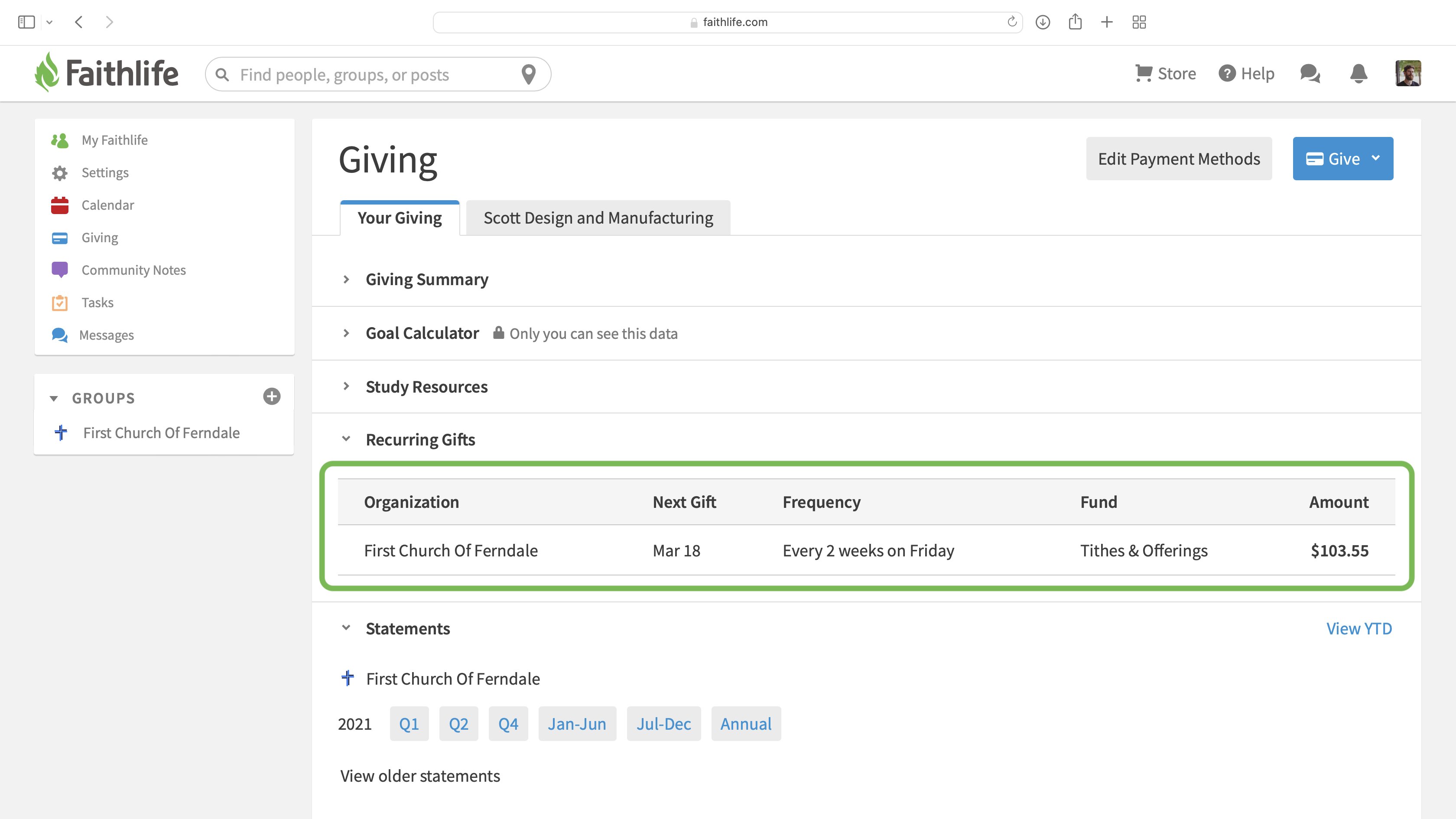 2. Click Edit.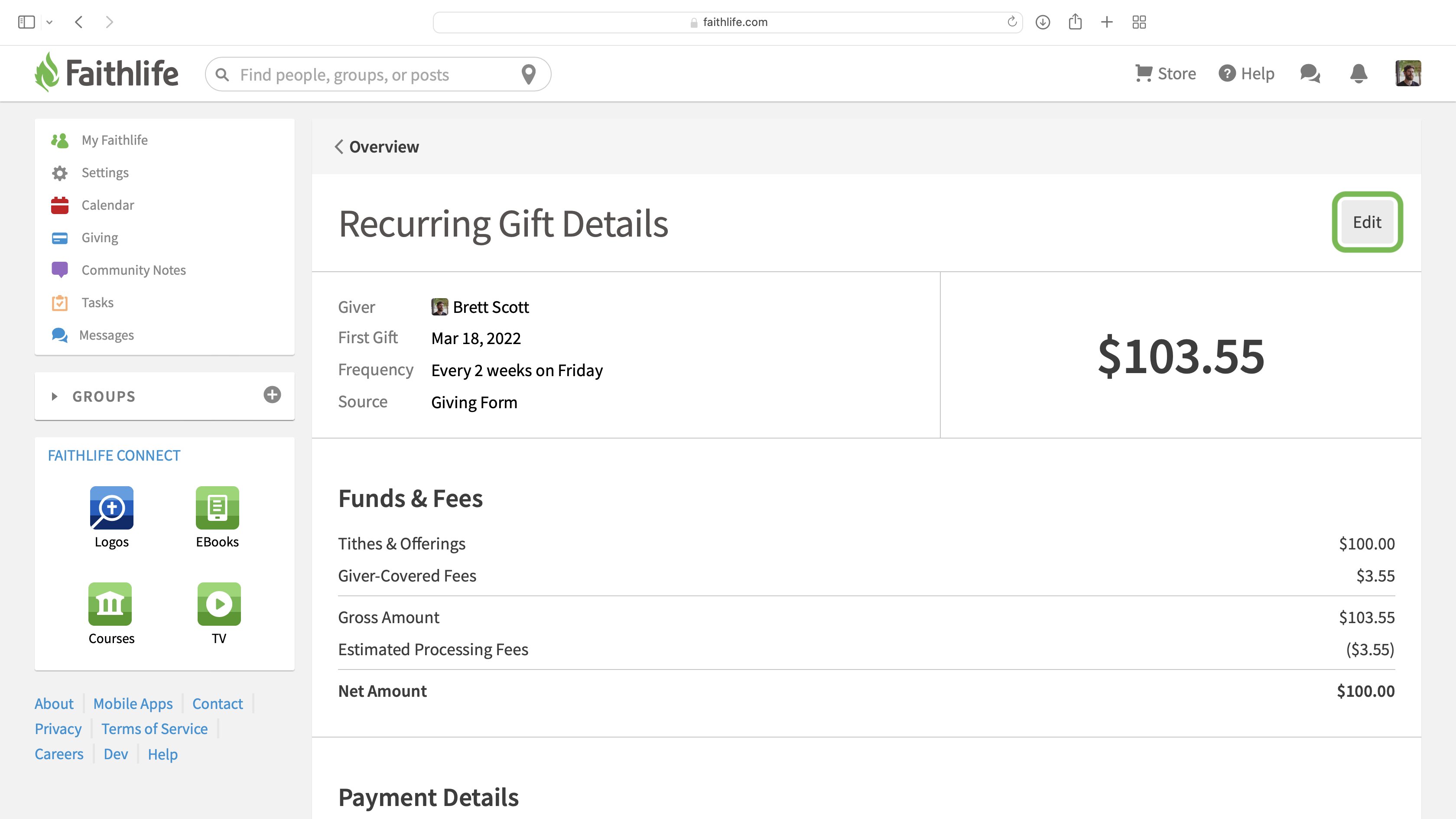 3. Modify the payment information associated with the recurring gift and Save.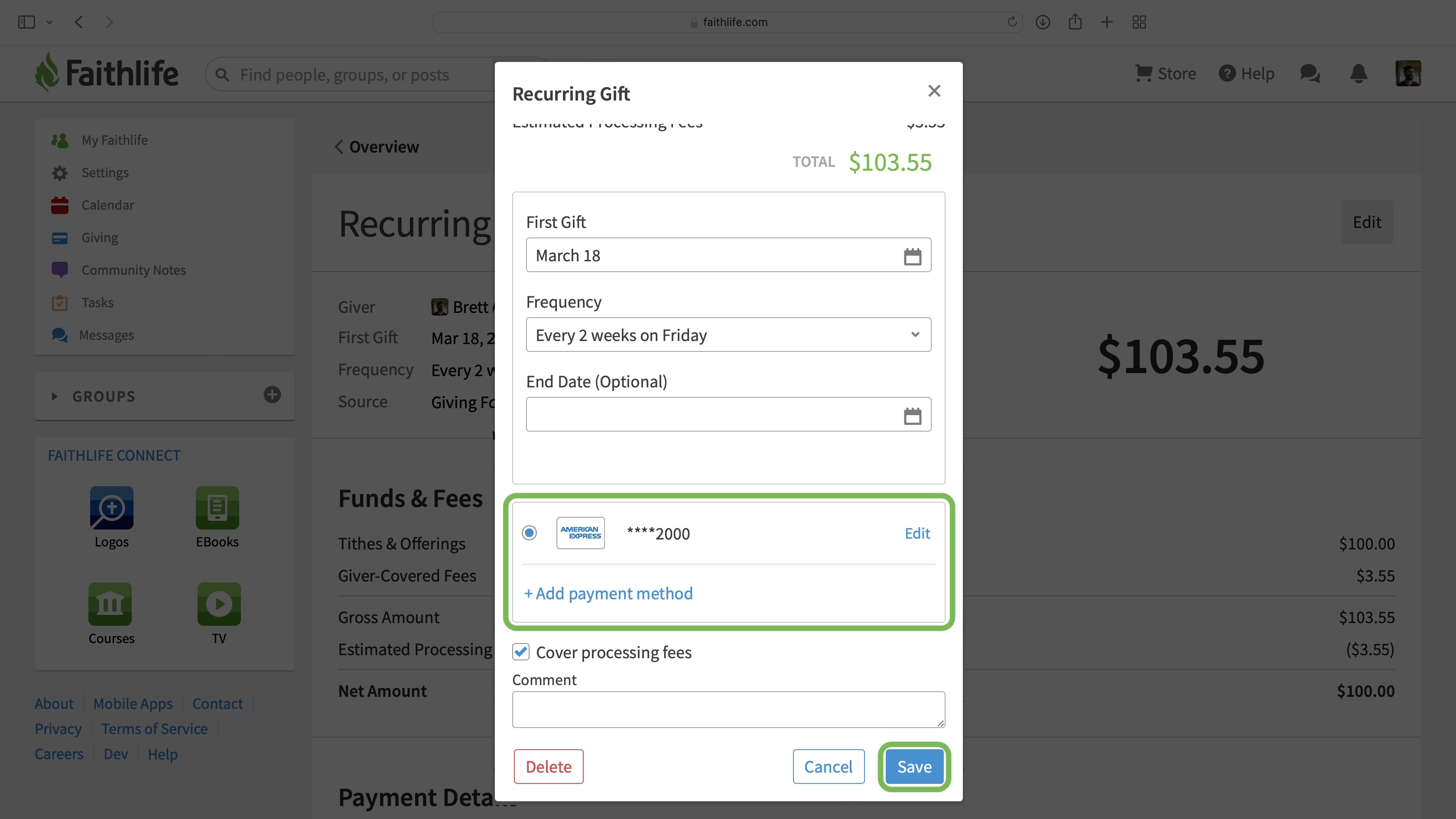 Faithlife Giving is easy for donors and simple to manage. Learn more about getting Faithlife Giving for your church.