With sermon transcription you can:
Make your sermons accessible to anyone with impaired hearing

Help others engage further with your sermon throughout the week

Keep a searchable record of what you've preached
And in Faithlife Sermons and Faithlife Proclaim, sermon transcription is as simple as a click when you upload or publish your sermon.
Sermon transcription revolves around three features:
Closed-captioned video playback. Words appear on the screen as you listen to the sermon.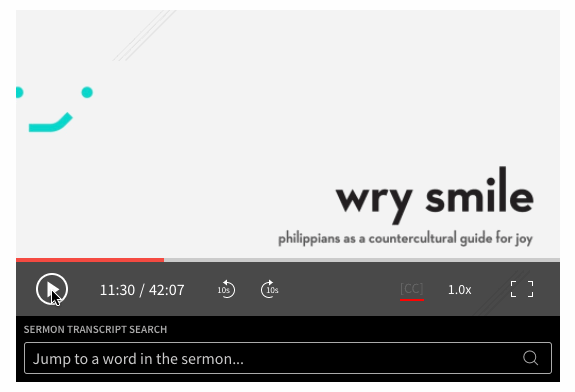 Sermon tone analysis. Assess the emotional quality of your sermon by analyzing its words.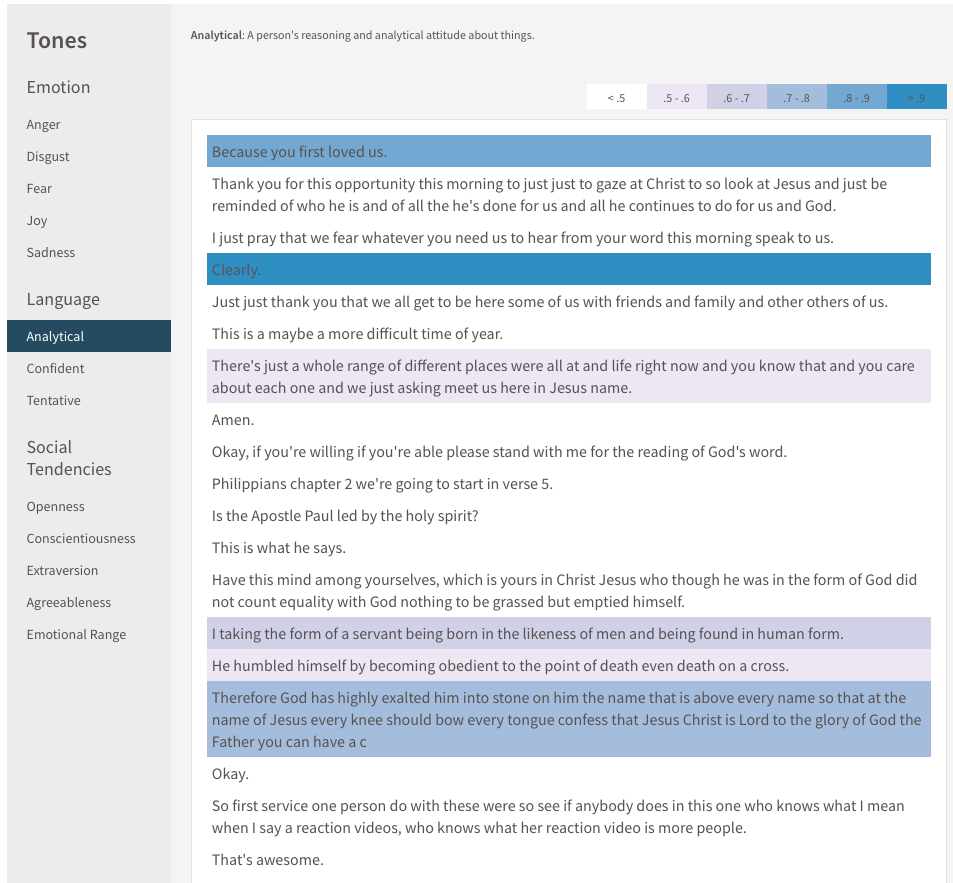 Searchable audio/video. Get an archive of your work and help other people search your content.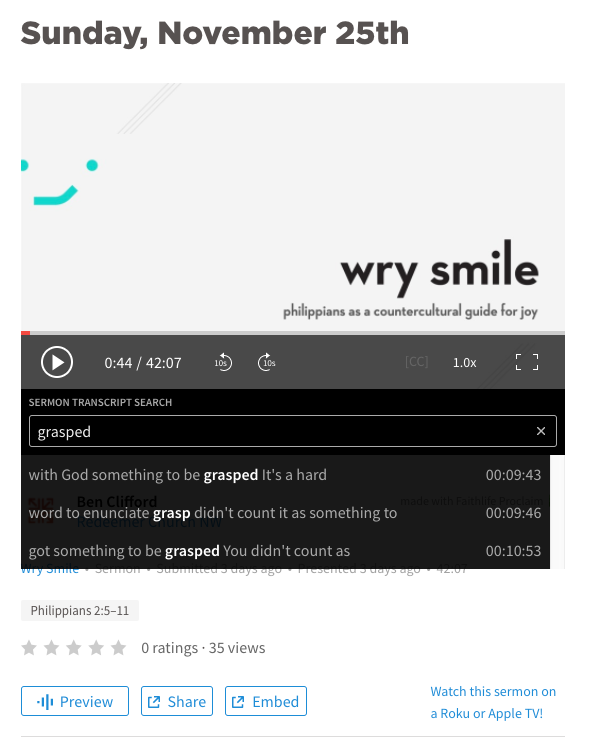 You get all for as little as $1 per sermon.
To get started, upload your sermon to Faithlife Sermons, or click here to learn more about sermon recording and transcription through Proclaim.