You can configure your notifications from the Notifications tab in your personal Account Settings. Any changes you make will be automatically saved.
Note: Want to unsubscribe from Faithlife marketing emails? Learn how.
Group Notification Levels
You can adjust group notification settings at two different levels:
These two levels mean you can set one account-wide default and yet different notification settings for individual groups. If you want to reset all group settings to match your account settings, you can do that from your account-wide notifications page as shown below.
Example: You may set your notifications to "Balanced" account-wide but your small group notifications to "All in" so you don't miss anything from that particular group.
Set Account-Wide Defaults
These account-wide settings act as your defaults unless you override them for a specific group (as shown below).
1. Open Account Settings.
While logged into Faithlife.com, click your profile picture and select Account Settings.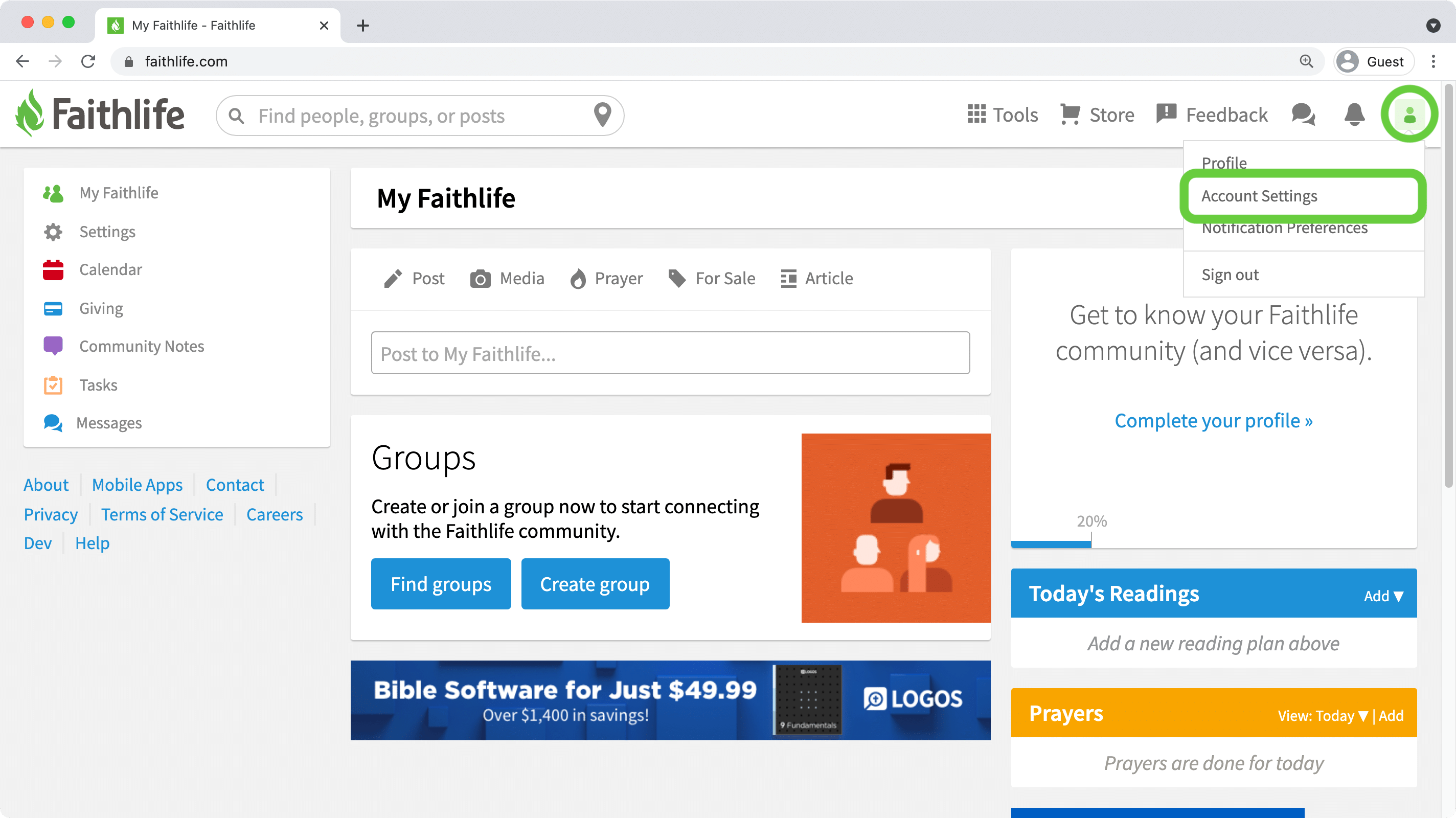 2. Adjust notification settings
Three tabs display to help you adjust your Account Settings. Click Notifications.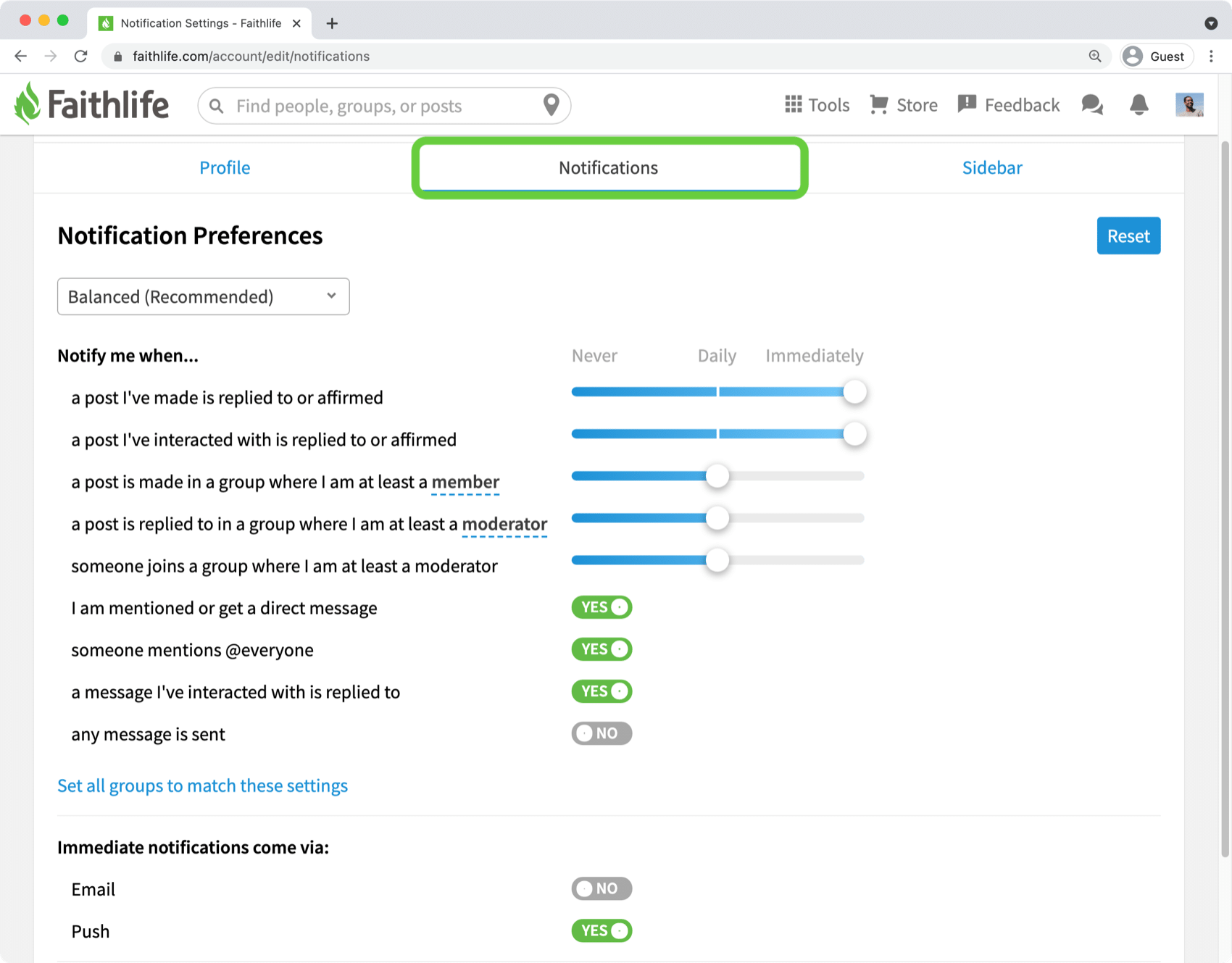 By default, Faithlife provides a Balanced notification preference, but you can select any pre-configured setting from the dropdown menu or adjust the sliders manually. To reset to the default settings click Reset.
As shown below, you can each group you've joined to another notification preference. To reset all groups to your default settings, click Set all groups to match these settings.
Note: At the bottom of the page you can unsubscribe from Faithlife marketing emails. Learn more.
Set Per-Group Override Settings
You can set notification preferences for each group you've joined. These settings override your default settings shown above.
1. Open group notification preferences.
To provide more specific settings for any individual group, navigate to the group homepage (go to Faithlife.com and select the group in the left-hand Groups panel). Choose Notifications Preferences in the Community panel to fully customize your notification or expand Notification Preferences in the top of the Activity feed to choose a preset.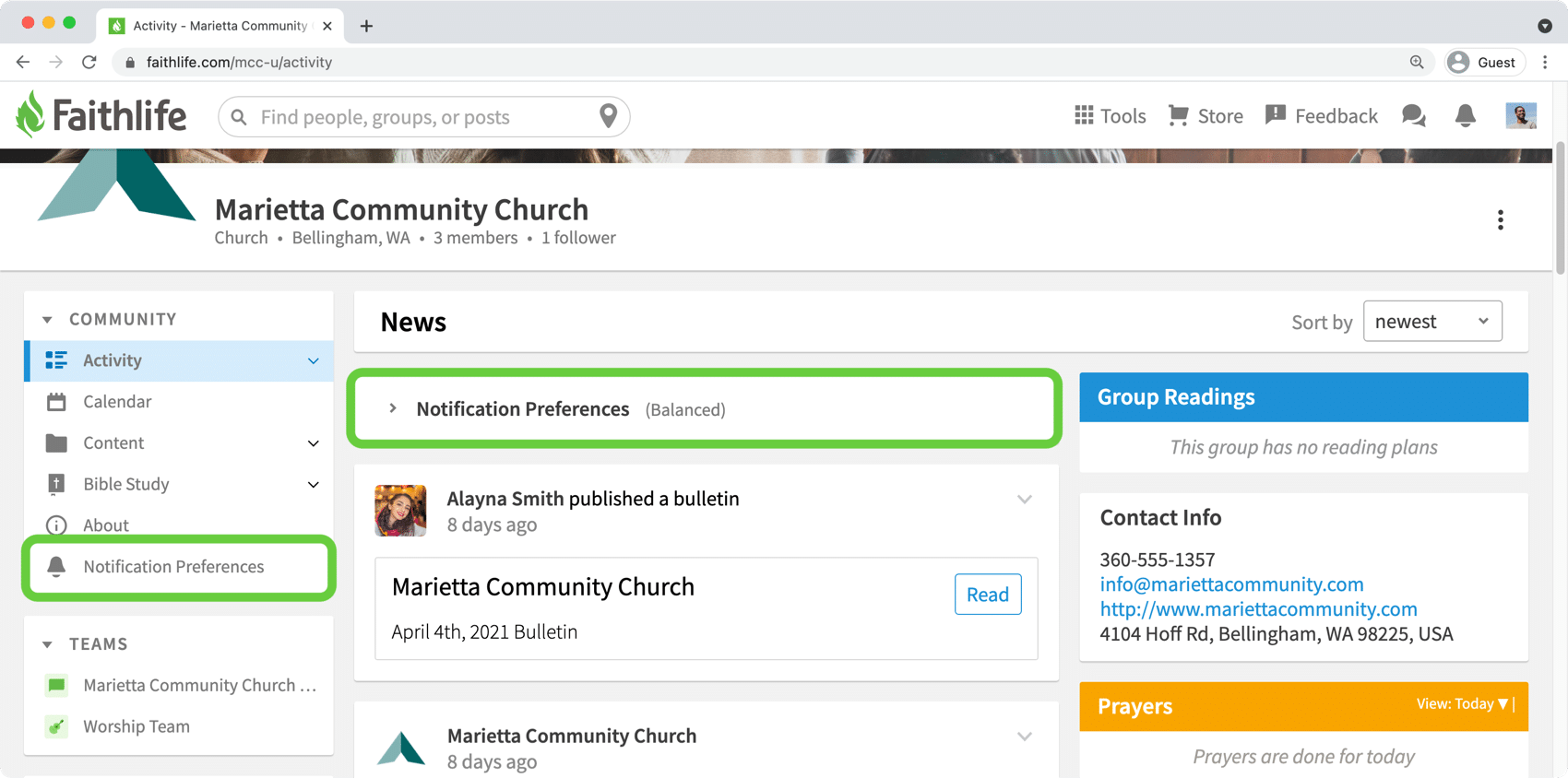 2. Adjust notification settings.
As with your global notification settings, to choose a preset option, expand the dropdown menu. You can also adjust the individual sliders to customize the frequency of notifications for each type of activity or toggle a setting with YES or NO. This allows you to choose whether you want to be notified about a particular activity in your group, such as when "someone mentions @everyone."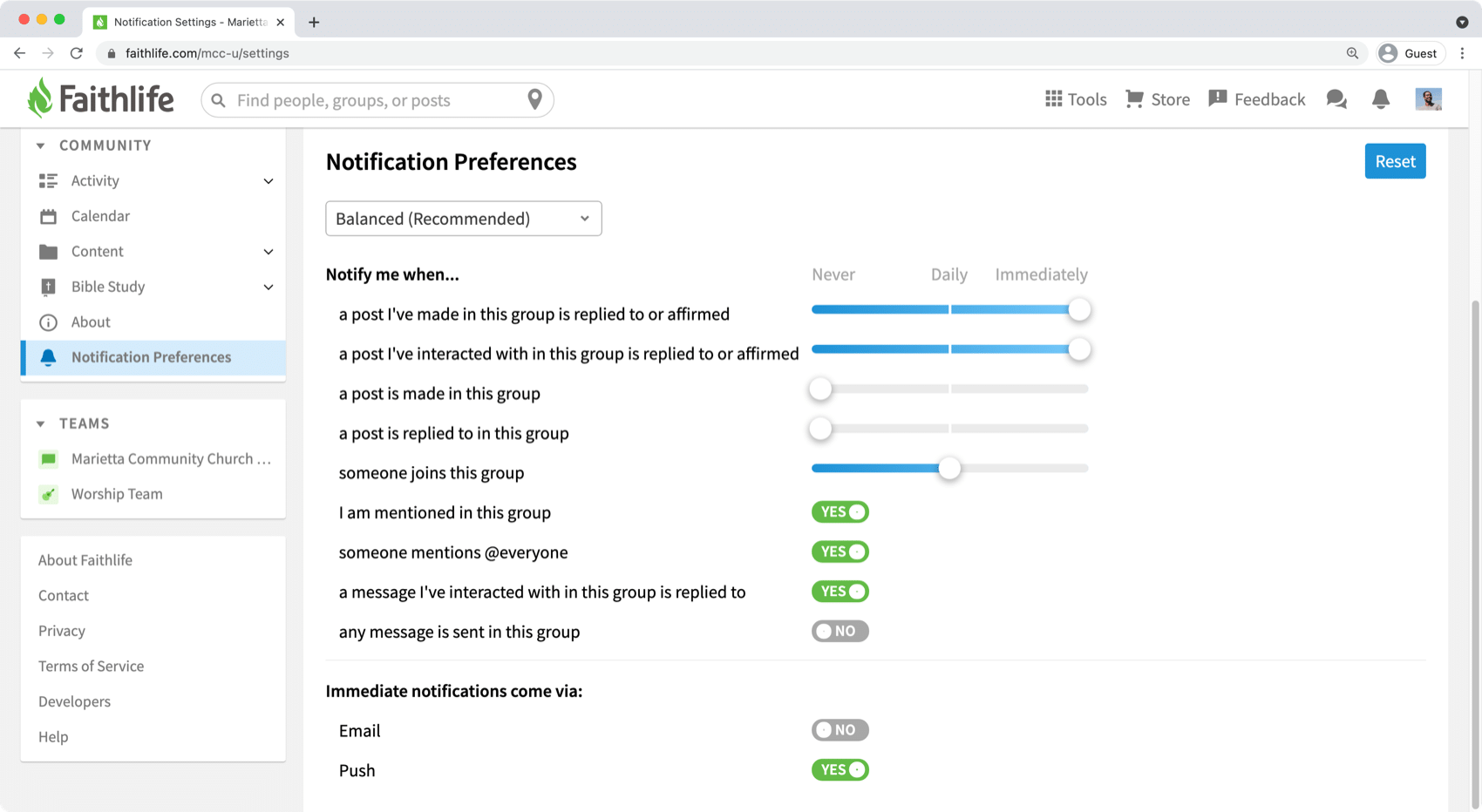 When a notification type is set to Immediately, you can choose whether you want to be identified by an email or push notification (on-screen notification).
Changes you make will override your global settings.
Note: Clicking the Reset button in the upper right corner returns your group to the Balanced (Recommended) settings.