Faithlife TV makes it easy to share videos with others. If your church members don't have access to a Faithlife TV subscription (e.g., like a Faithlife Equip subscription or a personal Faithlife TV Plus subscription), they can begin a free trial.
1. Log in to Faithlife TV and locate a video to share.
Begin by navigating to faithlifetv.com and sign in with your Faithlife account. It's the same login you use with other Faithlife products—like Proclaim or Logos Bible Software.
2. Select a sharing option.
When viewing an item, notice the sharing options below. While you can share your recommendation on a variety of traditional social media sites, sharing through Faithlife means you can directly benefit your church group on Faithlife.com.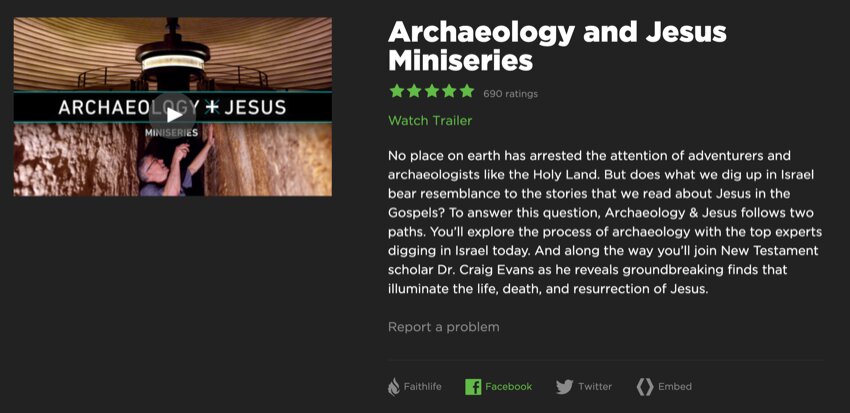 3.Share the video.
A preview of the shared video appears so you'll know what your final post will look like.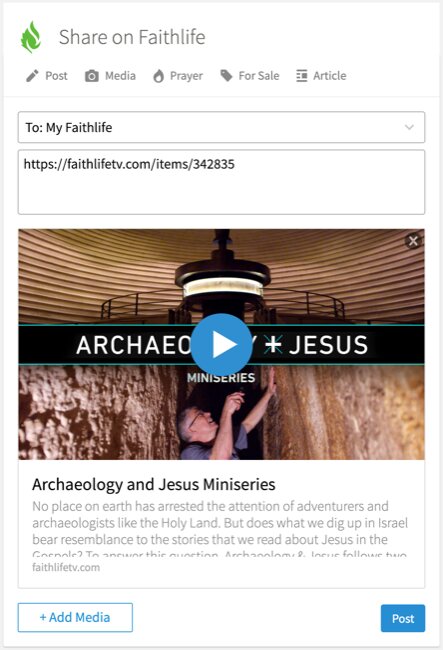 By default, when sharing on Faithlife, your post will be available to anyone who shares membership in a group with you. You can share it with a specific group—like your church group—via the drop-down menu.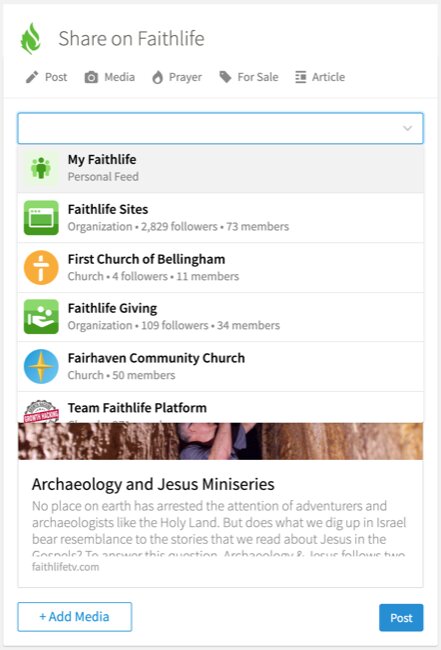 If you're an administrator or moderator of your church group, you can post with your personal profile or as your group. Provide a personalized message recommending the video and then click Post.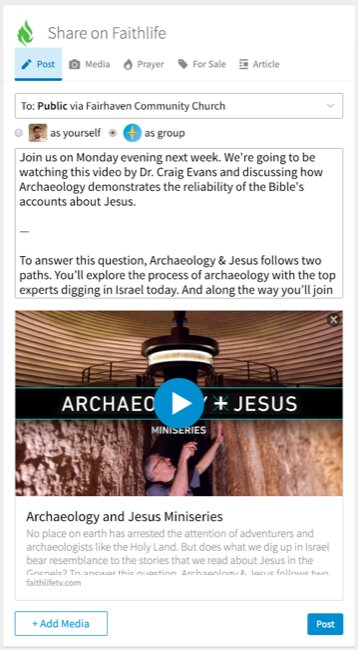 The post will now show in your church group for others to see.