You can set Faithlife Giving to publish statements and notify givers at the end of the year. In addition to the automated messages, however, you can also download or print year-end giving statements for any giver.
Note: Learn how to customize the settings and design of your church's statements and automate statement publication and notification emails.
1. Navigate to your Finance Team.
To begin, locate your church group on Faithlife.com and access your Finance Team from the Groups menu. Only members of your Finance Team can view and manage donations to your church. You can invite others if they need access.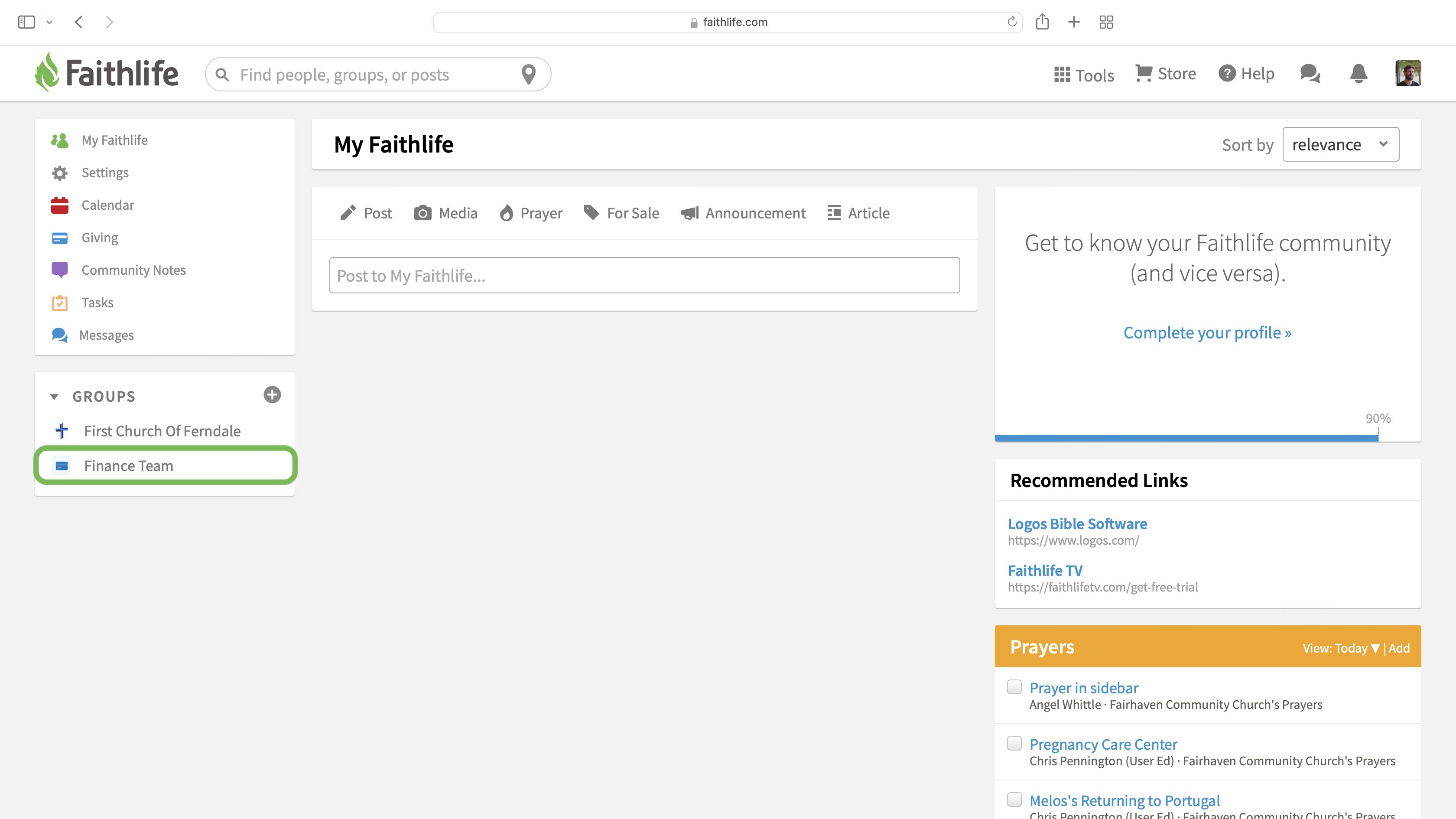 2. Select the Statements tab.
Next, select the Statements tab in the Admin sidebar. Any statements you've created show below, including draft, scheduled, and previously published statements.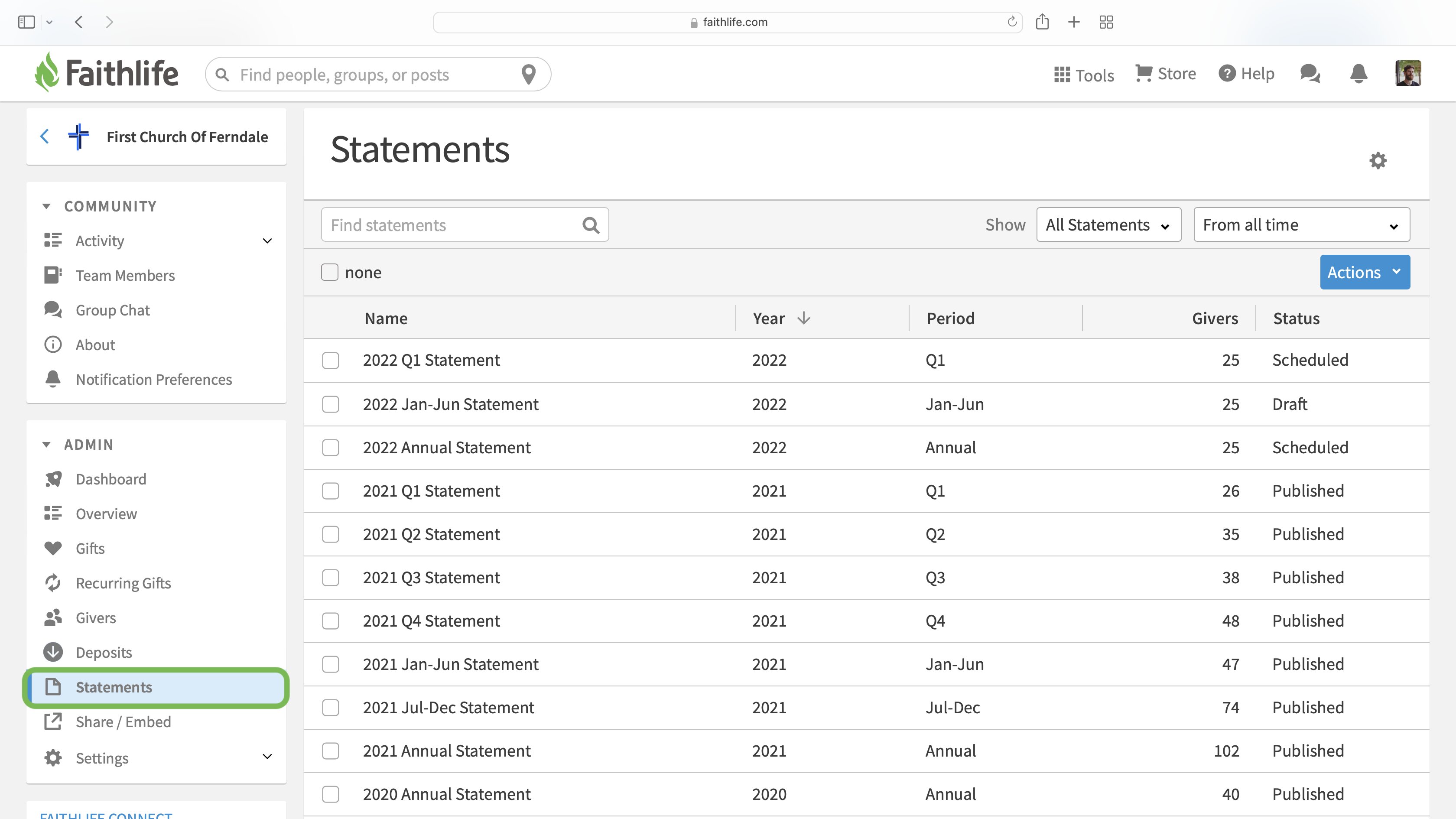 3. Select a statement and send email.
To send an email notification to givers with email addresses, check the box next to a statement and click Actions and then either Publish and send email communication if the statement has not yet been published or Send email communication for published statements.
Note: You can customize your statement settings to automatically email givers when statements are available. Learn more.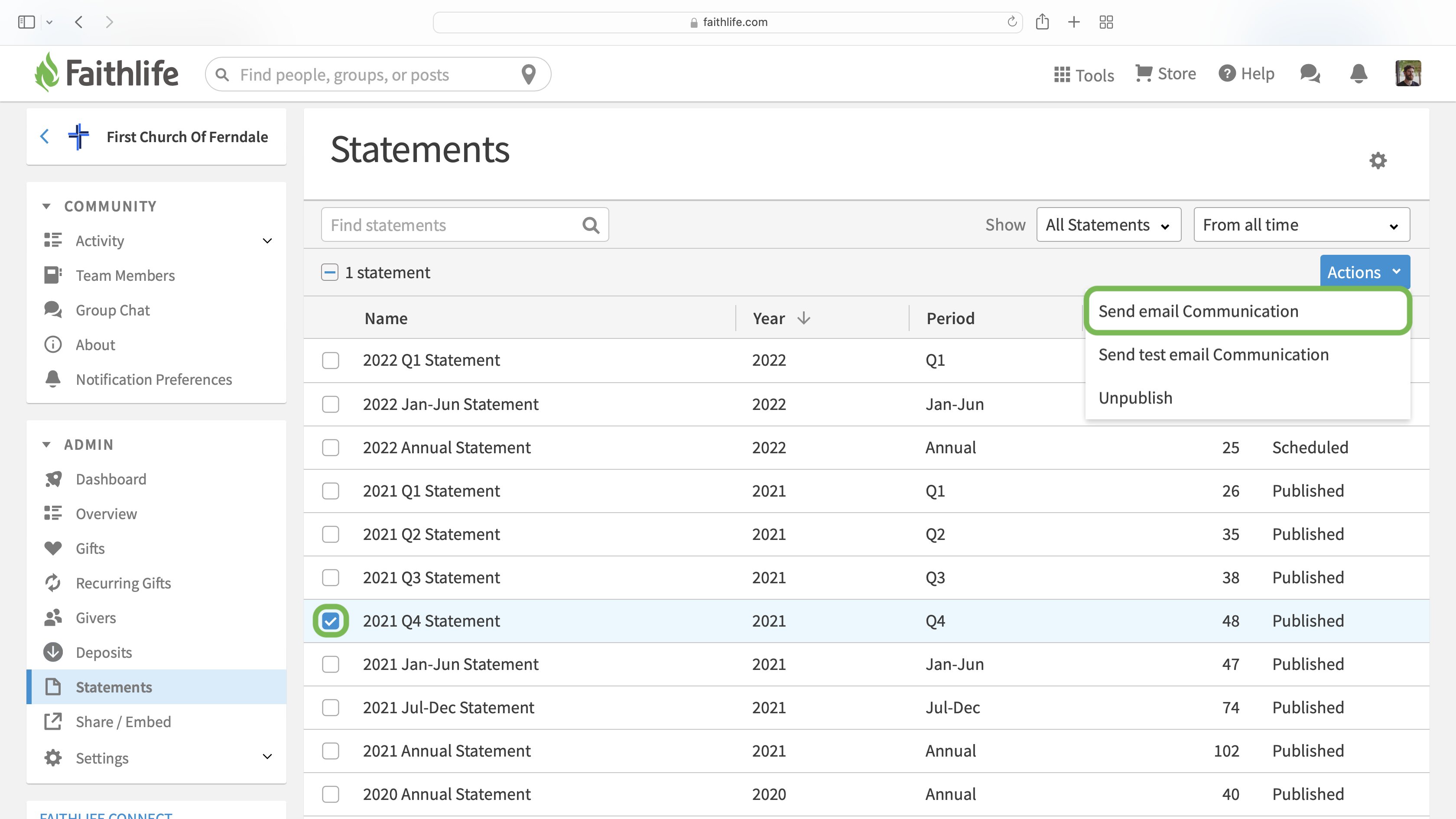 4. Print or download statements.
To print or download statements to mail to givers with an address and no email, or to distribute by hand to givers with neither an email nor an address, first click on the statement from the list. Then, filter your givers to Has address, no email or No address, no email as applicable.
Note: Because Faithlife Giving requires an email address in order to give online, you can locate an email address for any giver who gave online. Typically downloading groups of statements is best only if you either already have physical addresses for your givers or if you can hand-deliver them.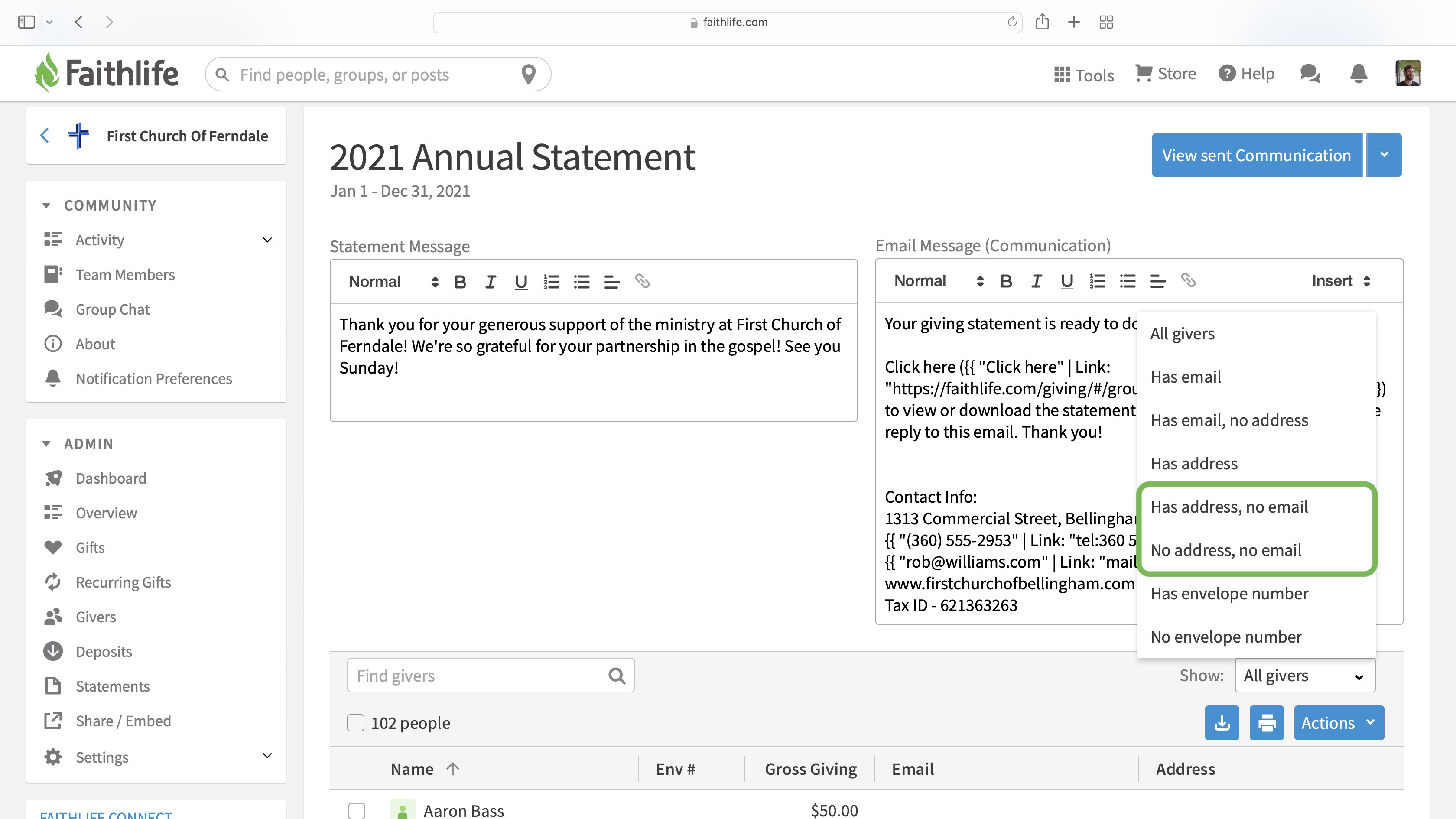 Once you've applied a filter, click the download icon

to save a PDF to your computer or the print icon

to print the statement. Clicking the download icon will save a single PDF containing giving statements for all of the givers currently shown in the table (i.e., your filtered givers).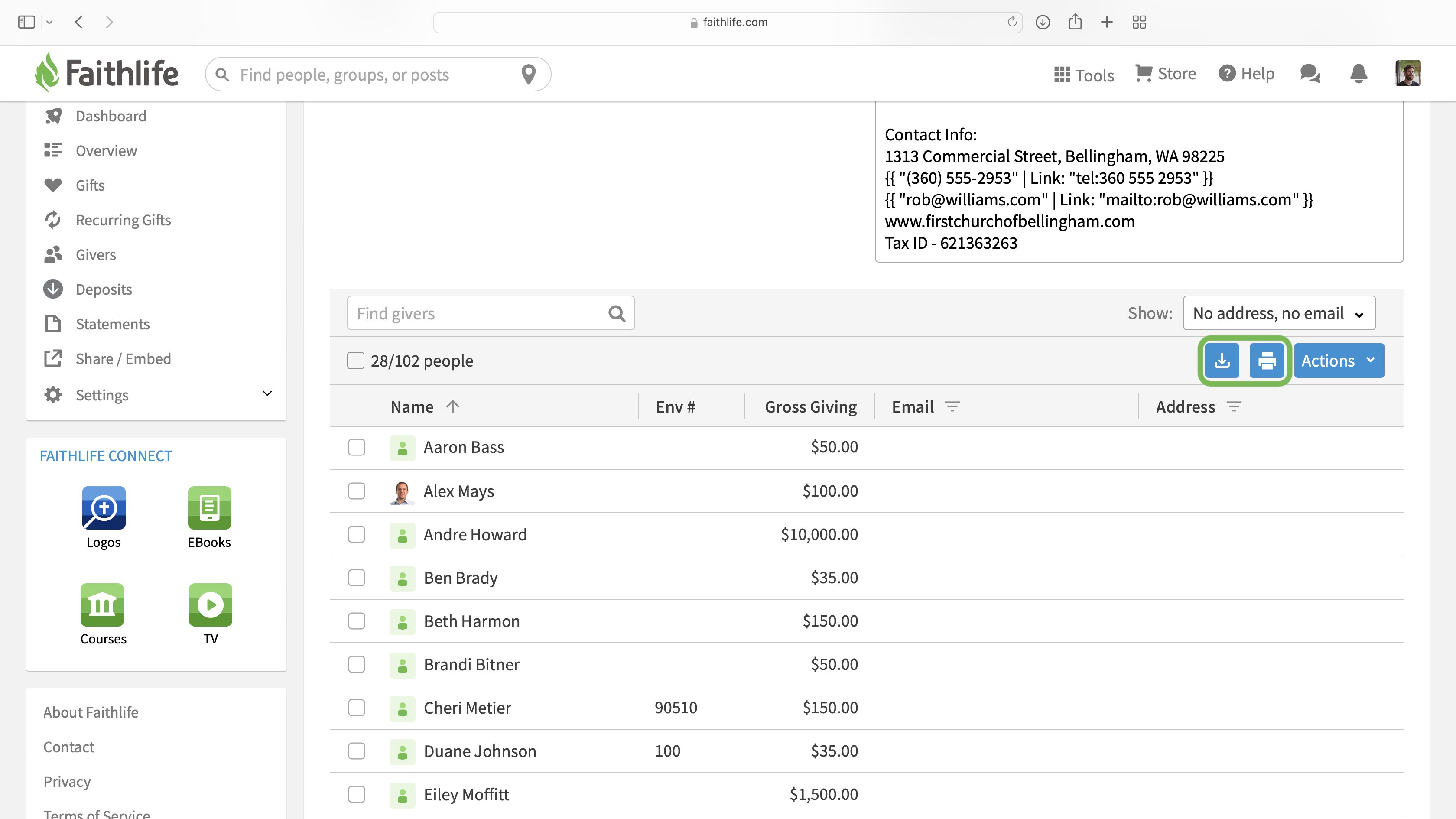 If you need to adjust the format of the statement to fit your envelopes before downloading or printing it, instead of clicking the download or print icon, first click Actions and then View Statements.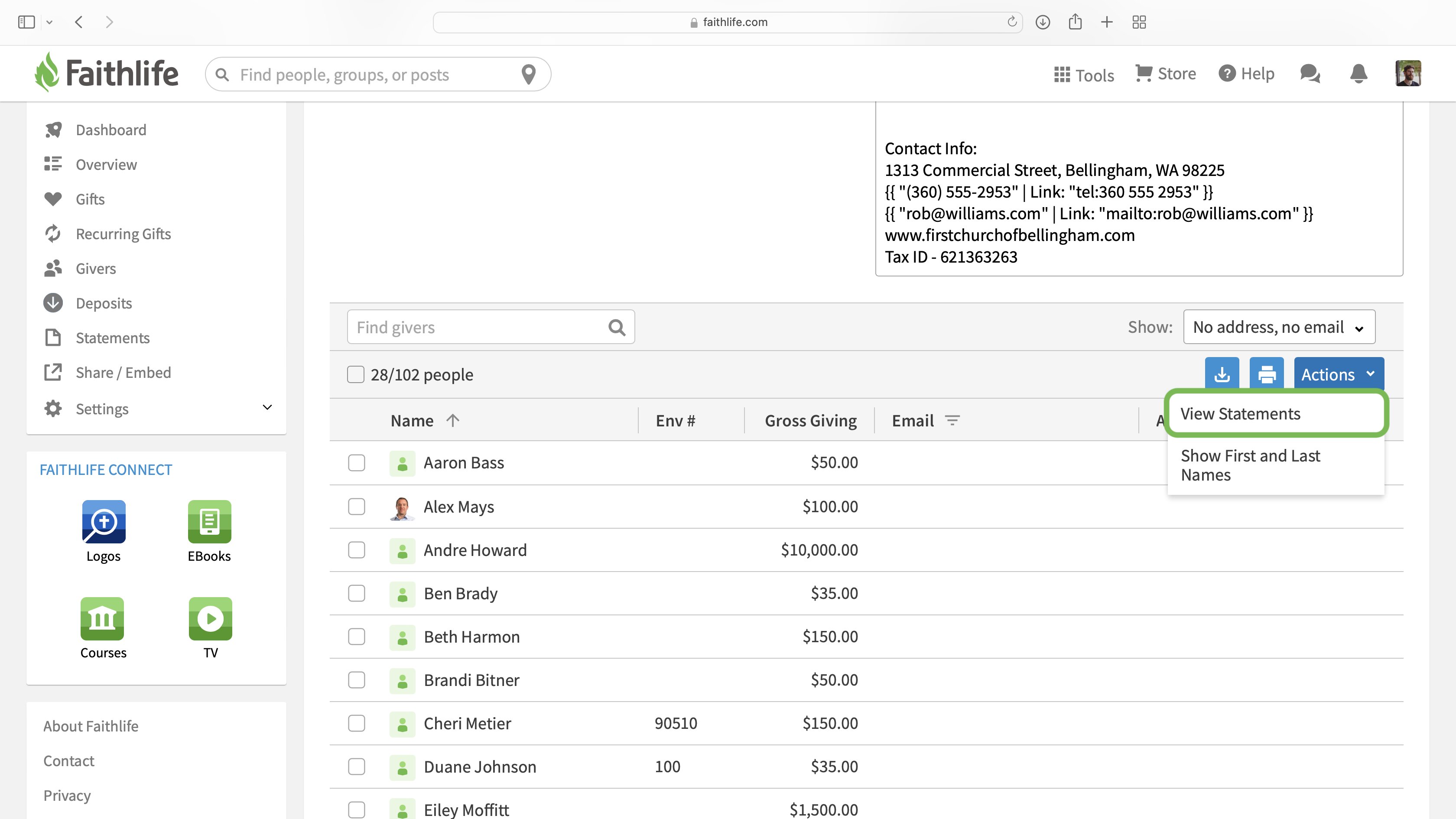 Next, change the envelope type using the dropdown. This will format the statement so the name and address will fit the window of your desired envelope. Then, click the download icon

to save a PDF to your computer or the print icon

to print the statement.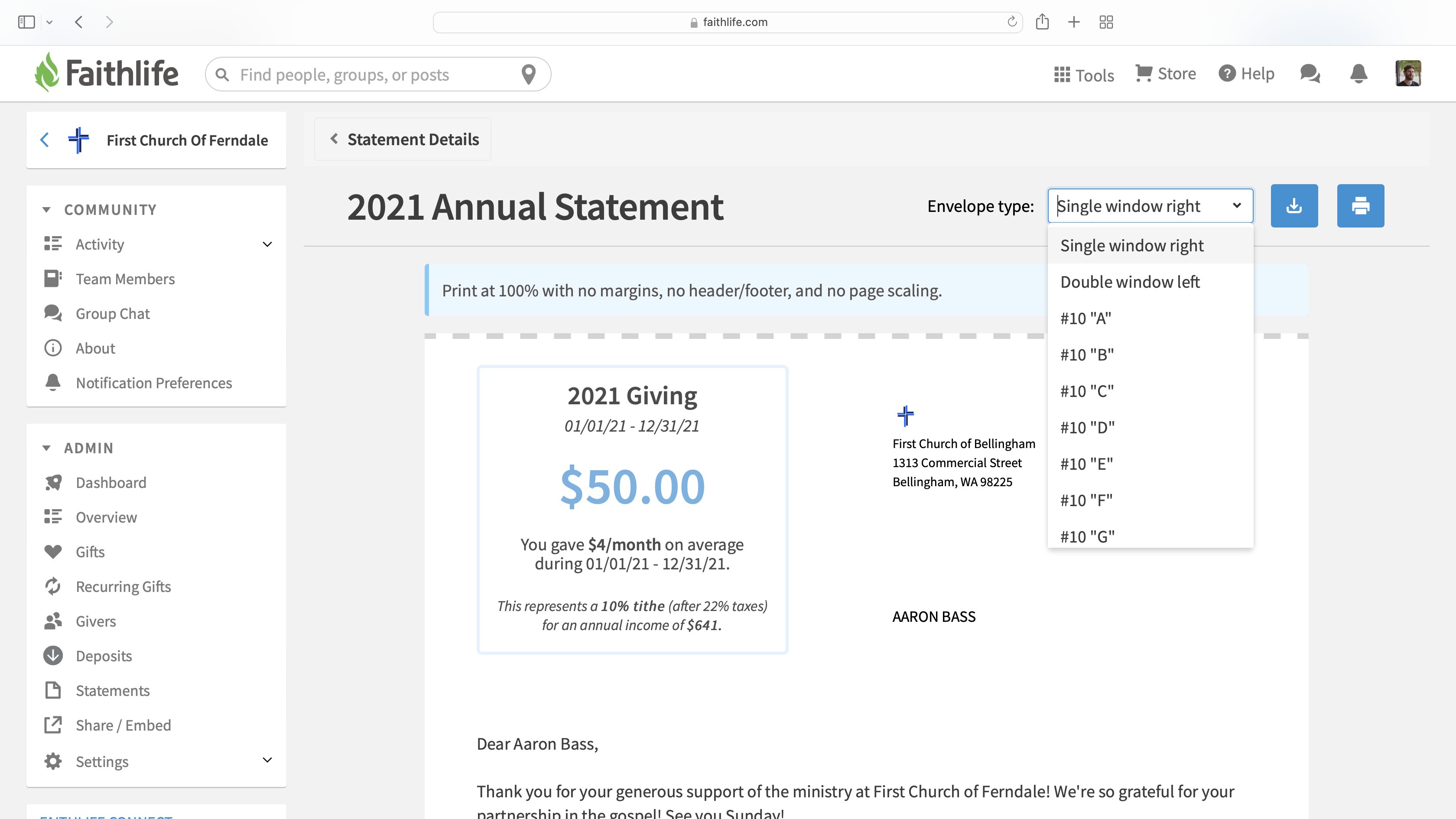 Example Statement