Faithlife Proclaim makes it even faster to build out your presentations. Proclaim uses upcoming events from your Faithlife Church calendar, amounts given through Faithlife Giving, and curated seasonal media and suggests service items to add to your presentation.
Locate Suggested Items
Expand Media and click Suggested Items.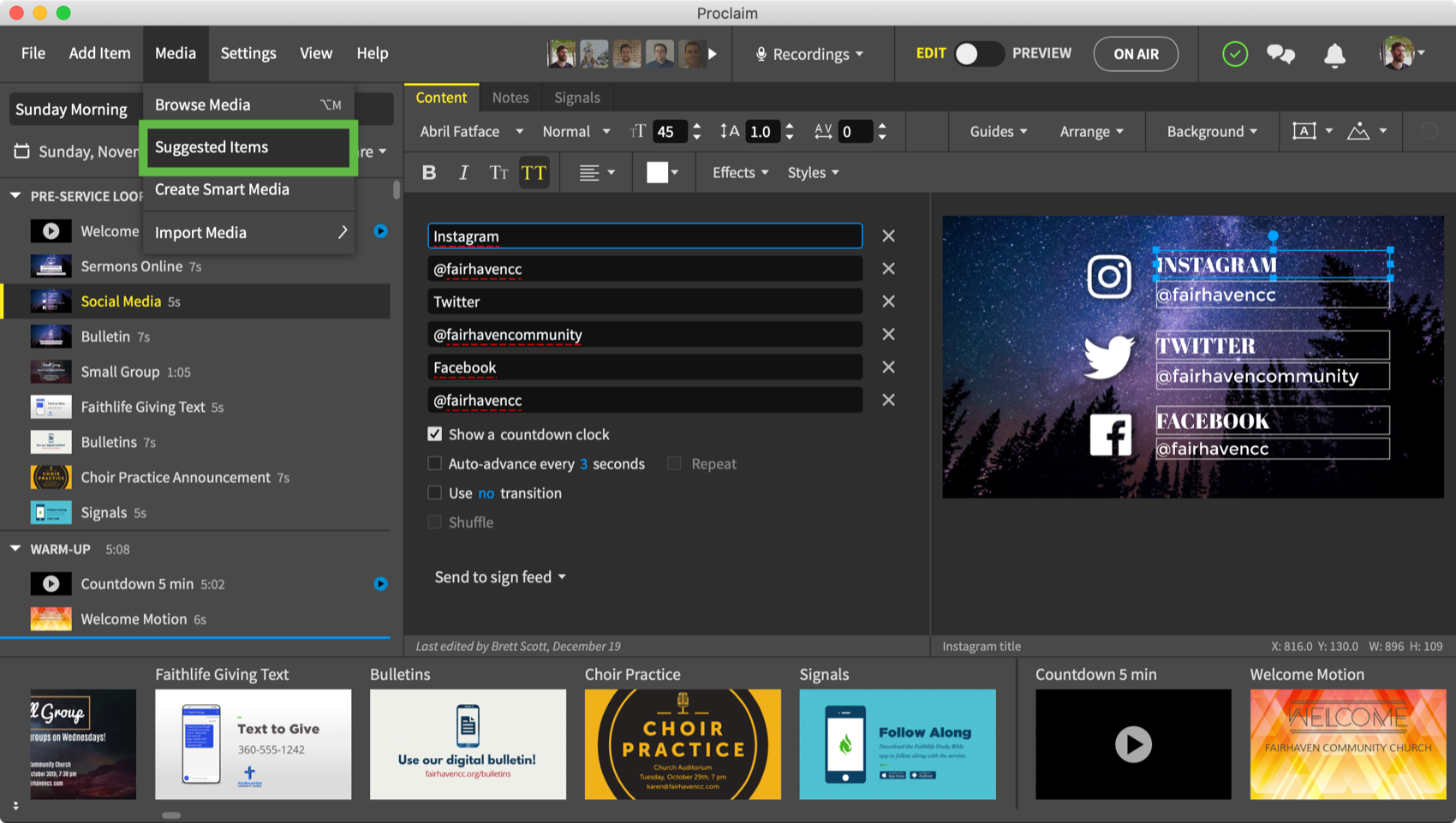 Proclaim will suggest media like:
Add Suggested Items
Hover over any suggested item to view a larger preview and where Proclaim suggests adding the media in your order of service.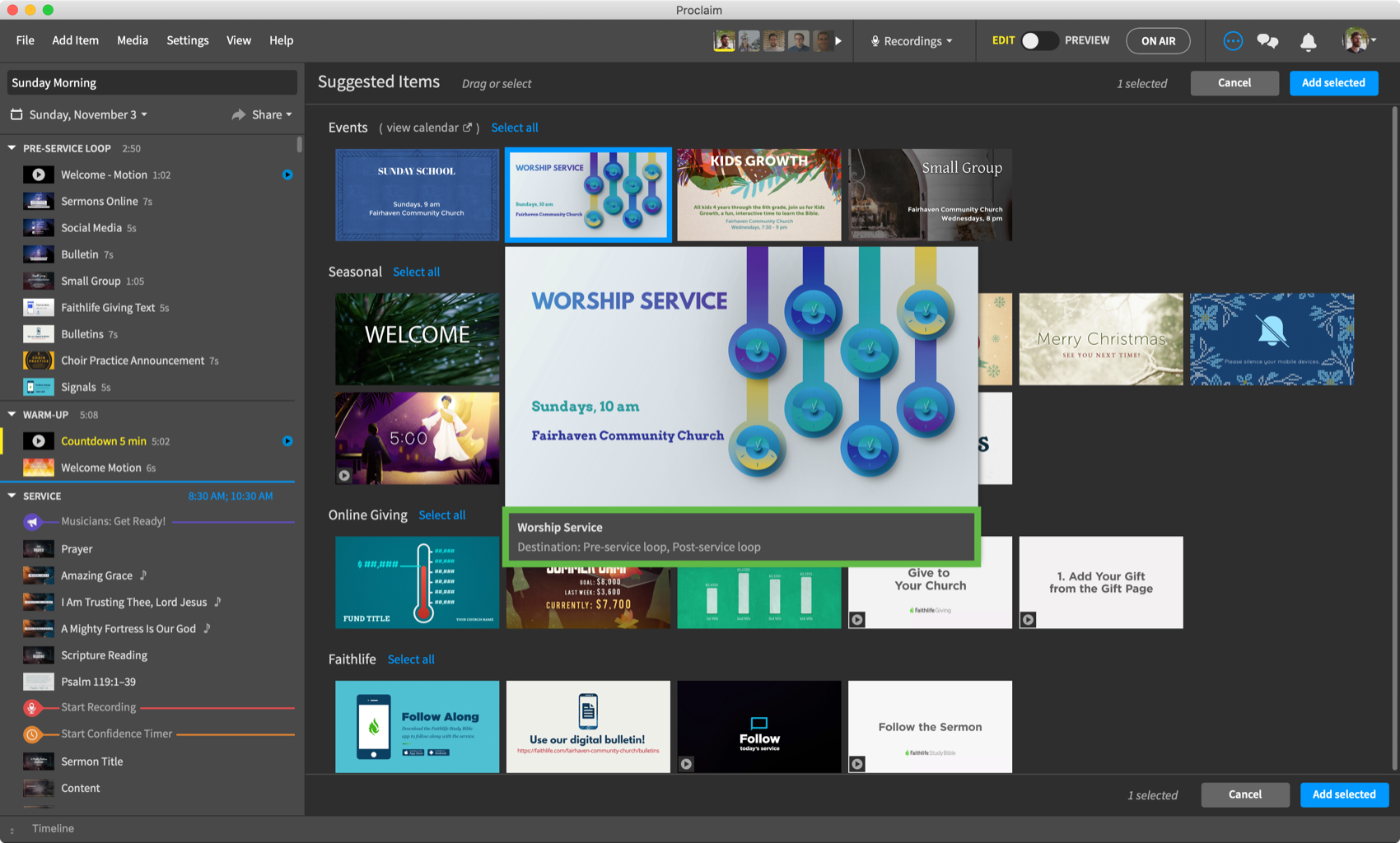 Select any suggested media and click Add selected.
Note: To go back to your normal edit view, click Cancel.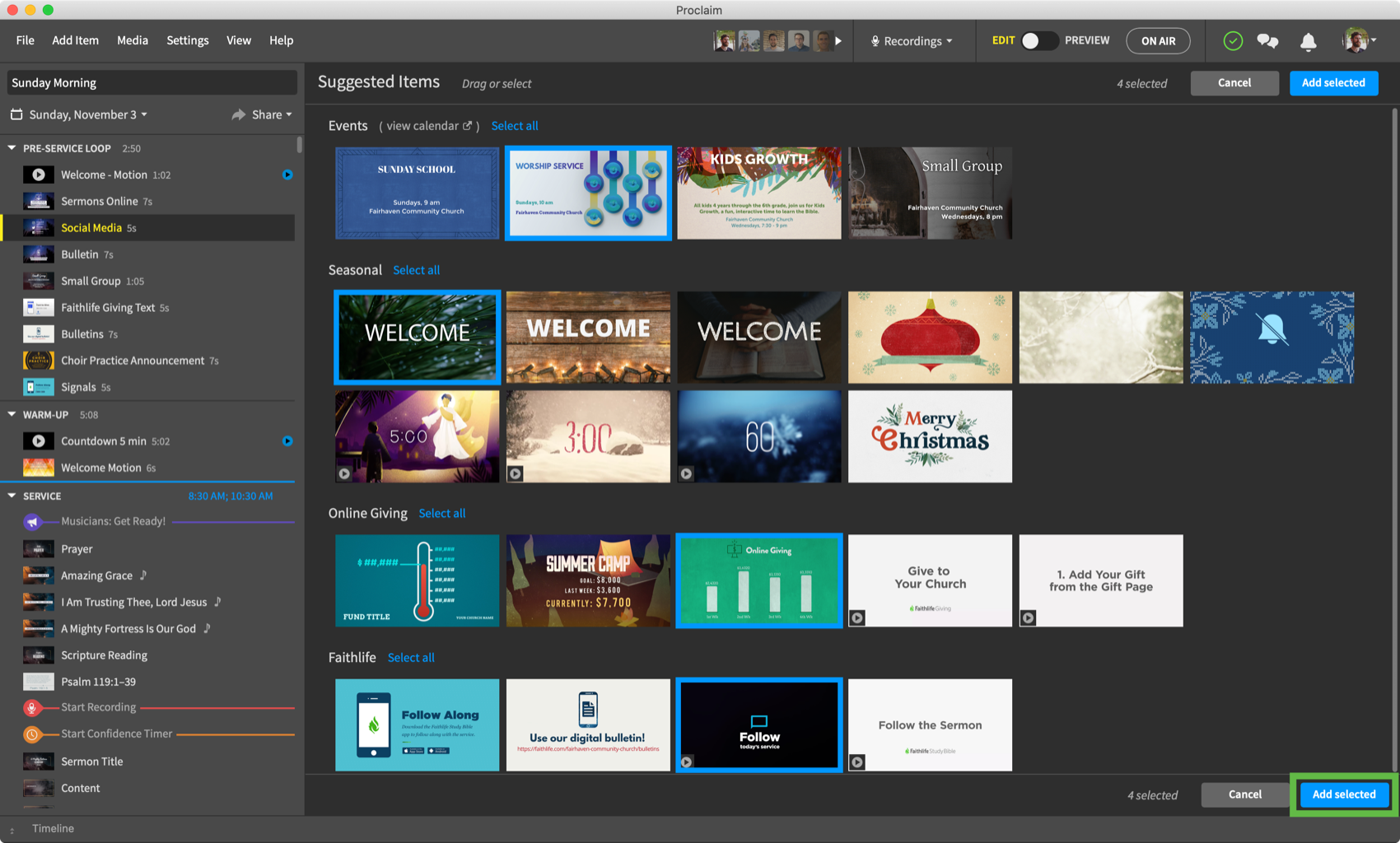 Note: If you want to keep the content but don't like the selected media, you can update the background media by going to Media > Browse Media.