With Faithlife Proclaim, you can add professionally-designed, customizable items from the Media Browser to educate, encourage, and update givers at your church.
Faithlife Giving is easy for donors and simple to manage. Learn more about getting Faithlife Giving for your church.
SKIP AHEAD TO
You can locate media specifically created with Faithlife Giving in mind from the Media Browser. Expand Media and select Browse Media.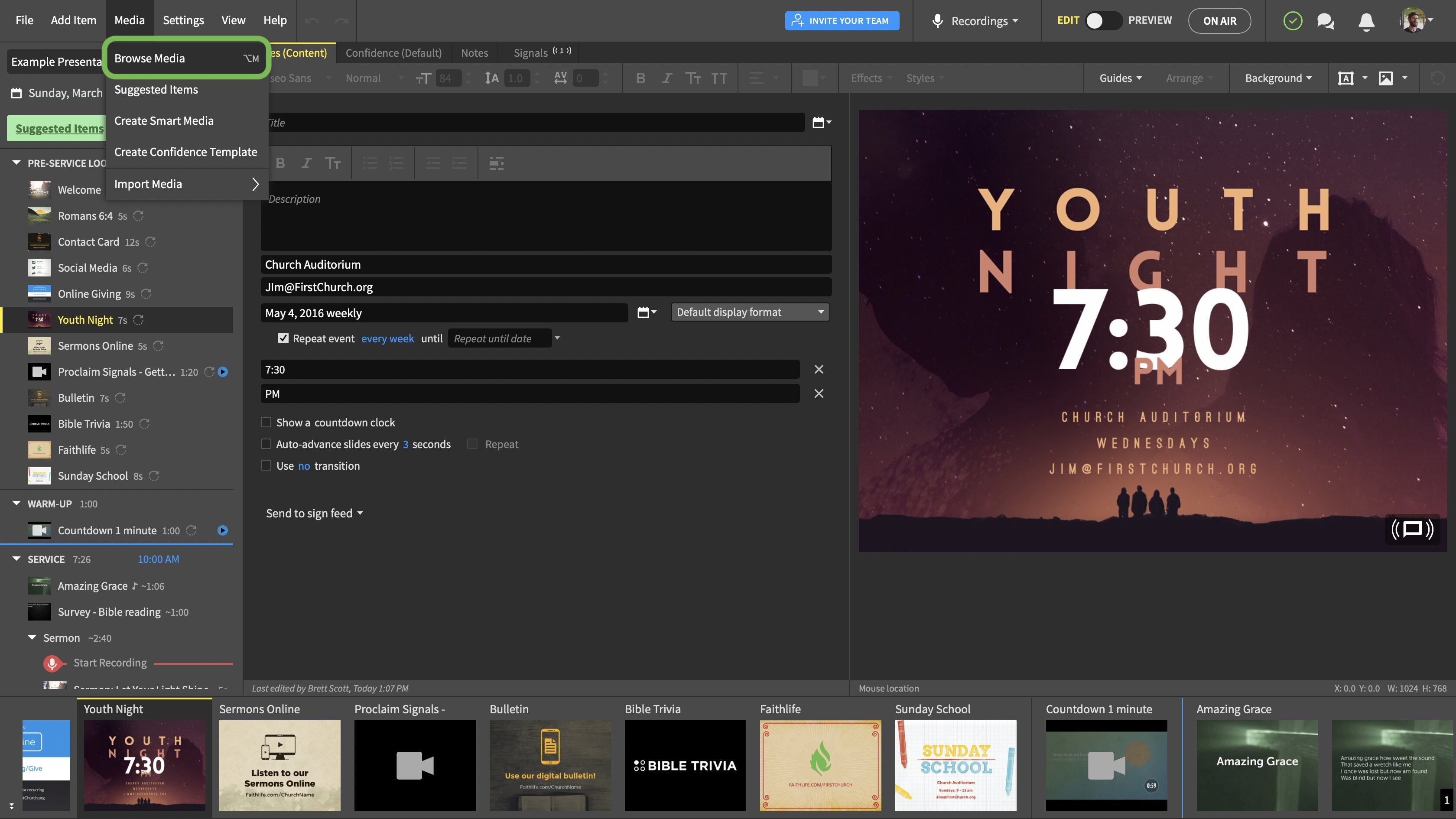 Select Faithlife Giving in the left-hand filter panel.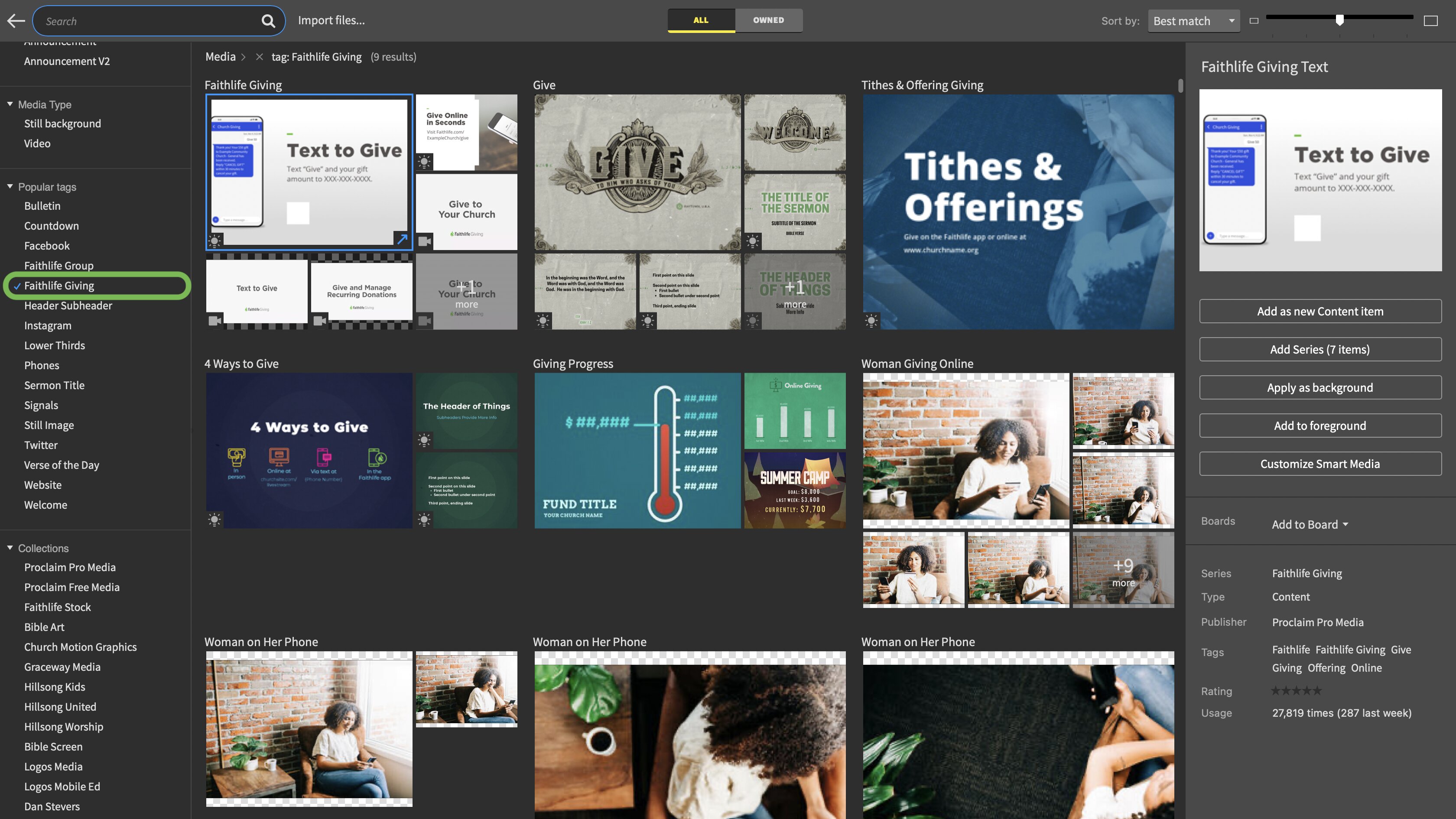 Note: Some of the media is only available to Proclaim Pro Media subscribers.
Add videos to explain Faithlife Giving.
We've created videos to help you explain Faithlife Giving to your people. Currently, you can select from the following videos: Give from Faithlife.com, Give from A Faithlife Site, Text to Give, or Give and Manage Recurring Donations. Select one from the list and click Add as new Video Item.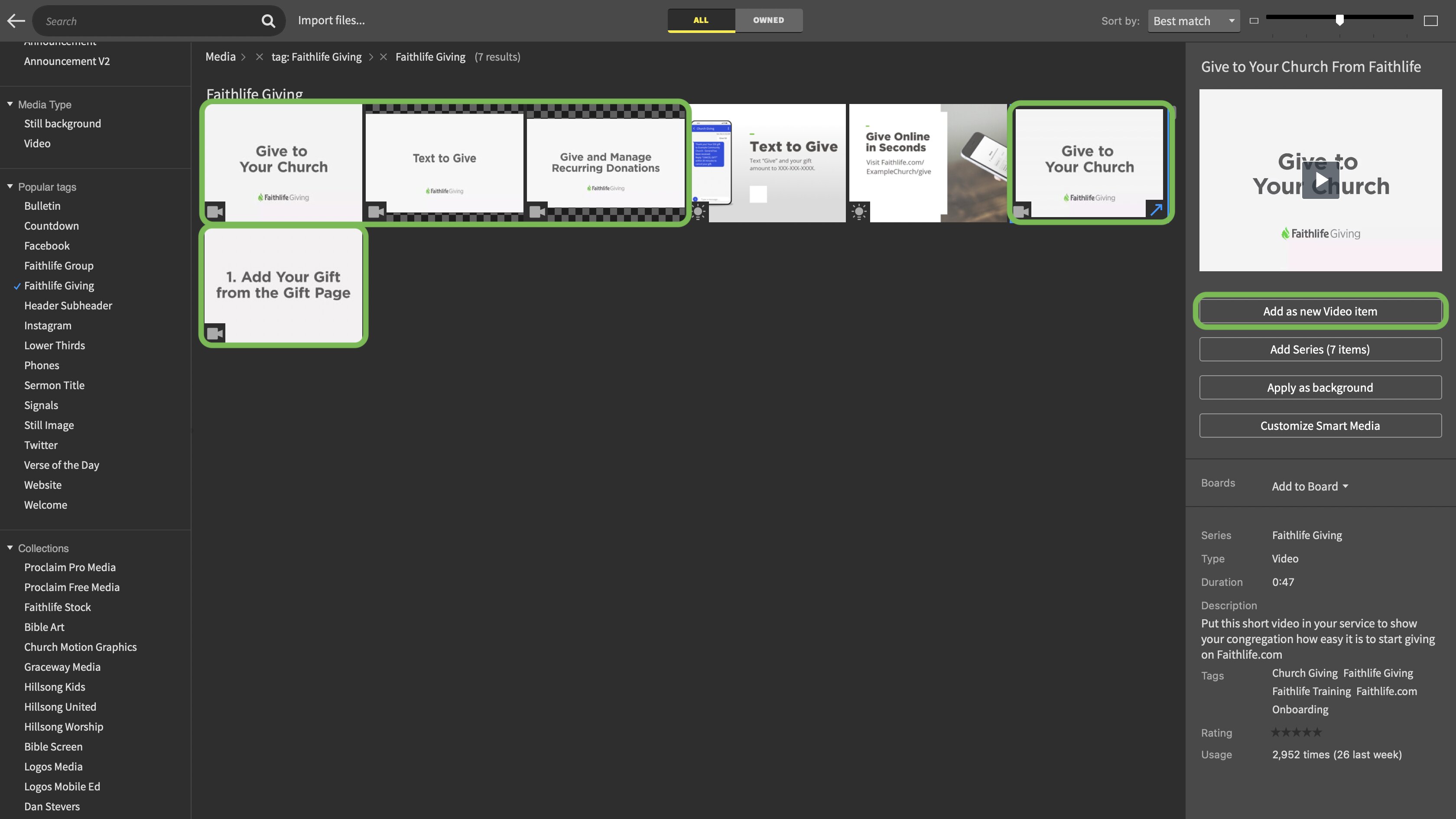 Did you know? You can send additional videos to your congregation to help explain Faithlife Giving.
Add items to prompt online giving.
Add prompts to online giving, including text to give. Add the item as a new content item.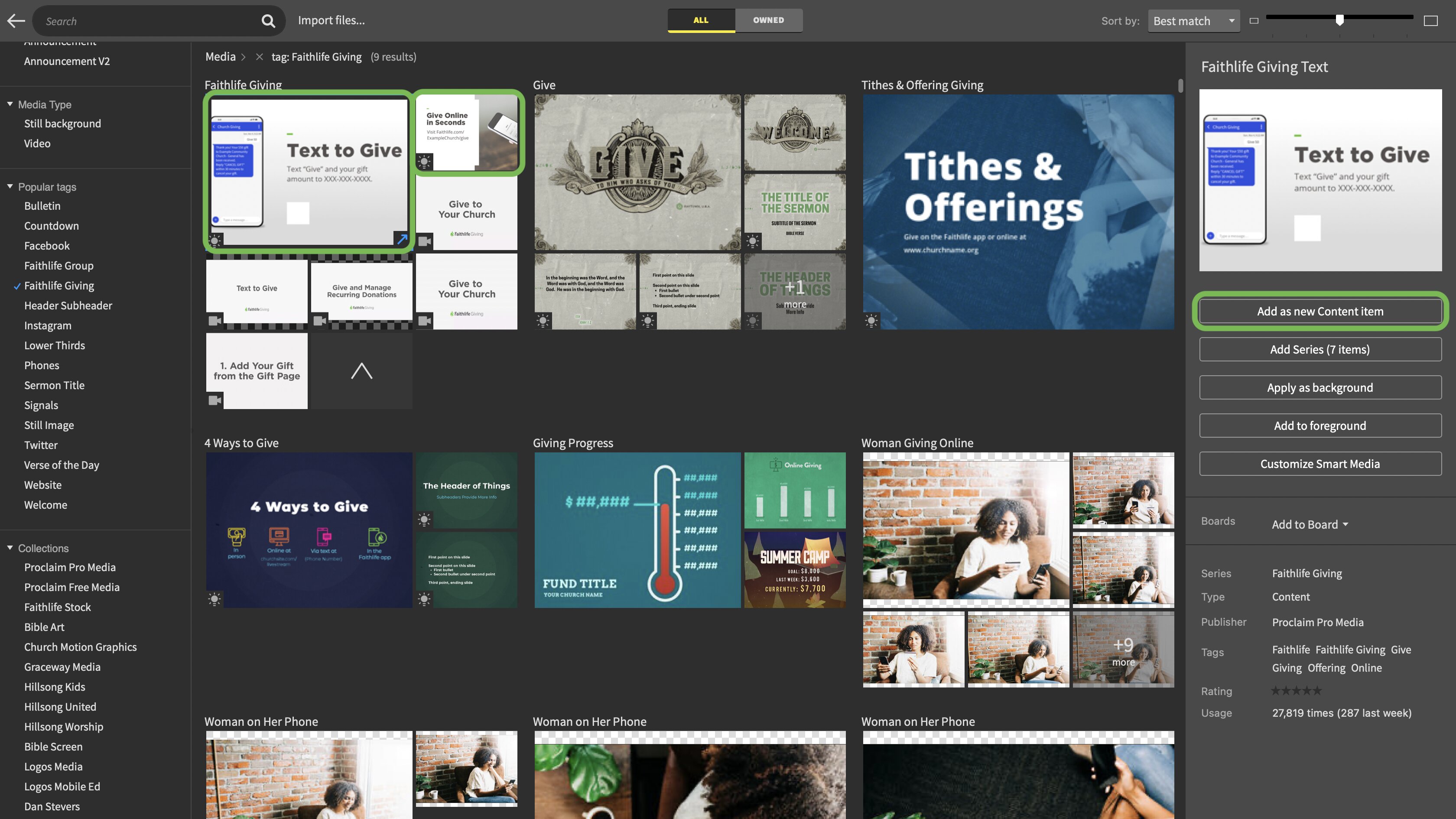 For the text to give item, add your phone number and your church logo.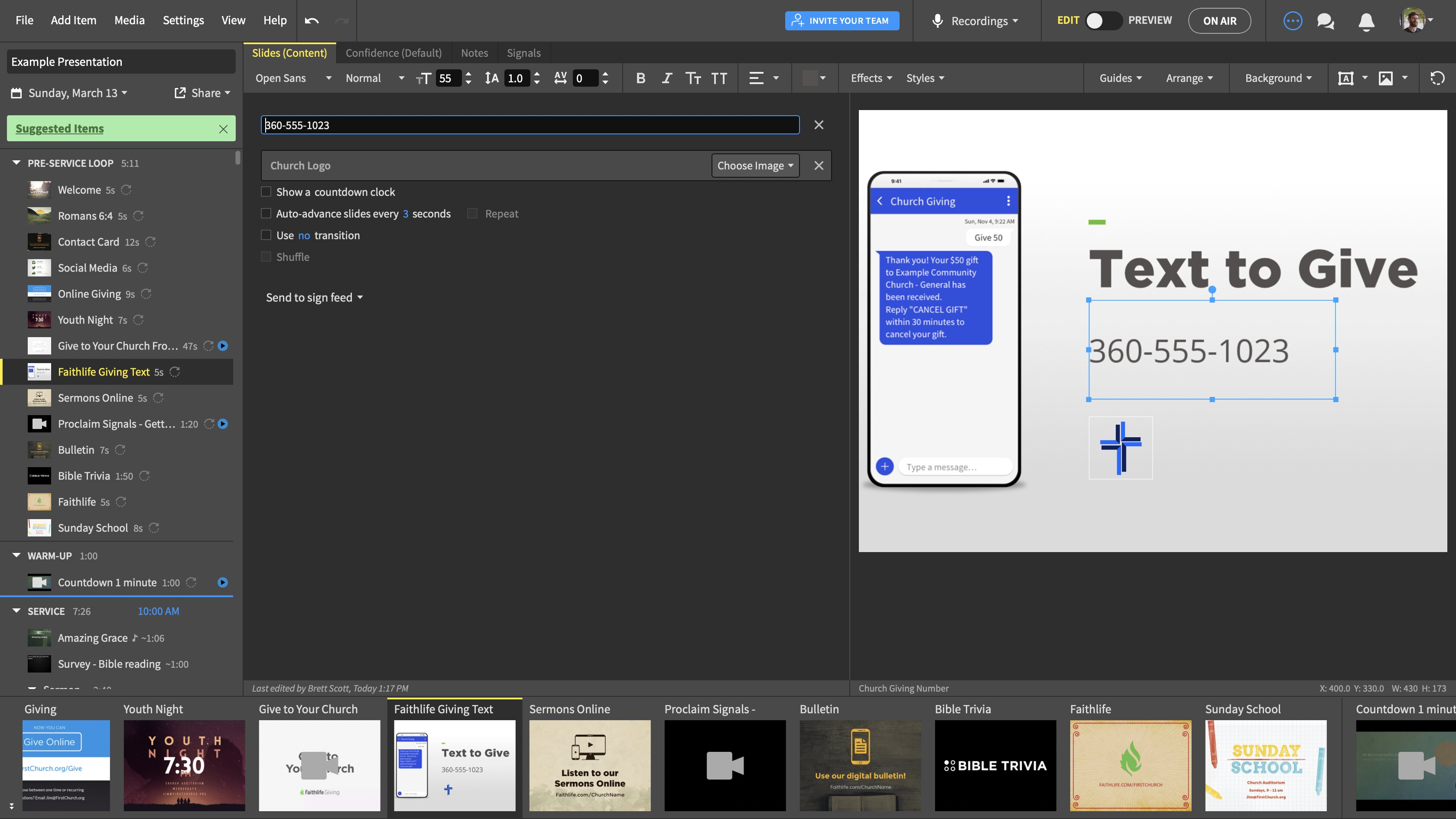 For the media prompting your people to give online, add a web address and a logo. If you add a Signal, your presentation can prompt your people to give from the donation request link you provide (Select the Signals tab, click Add Signal, and select Donation Request).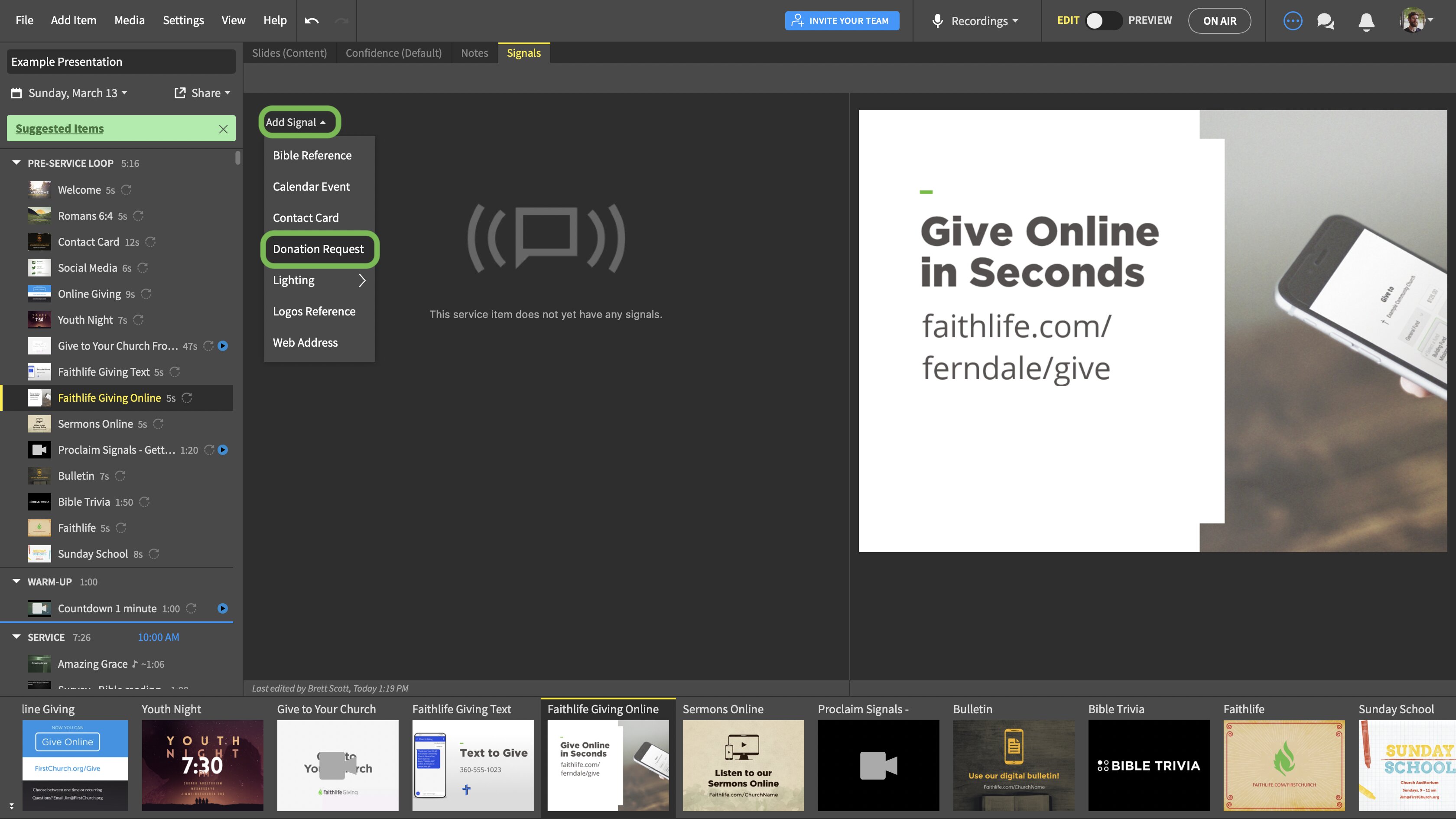 Note: Learn more about adding donation request signals.
Add items to show giving trends and updates.
Because of the integration between Faithlife Proclaim and Faithlife Giving, you can provide real-time updates to your church on any fund. Add a slide, choose your design, and leave the math to us.
Choose the media you want to use and select select Add as new Content item.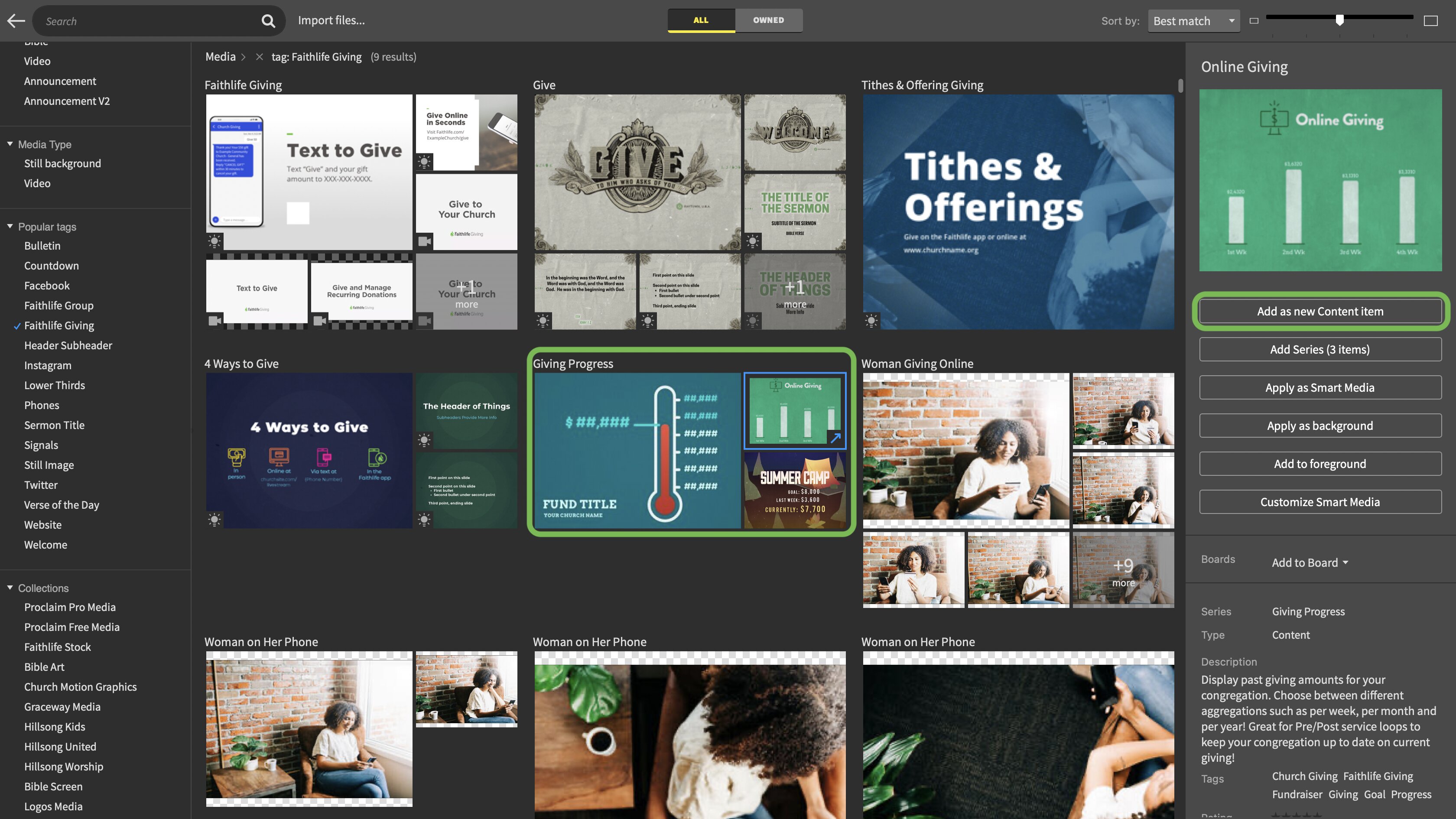 Provide a Fund Title (which defaults to the Fund name) and select a Fund to display. Some items include additional options, like the Aggregation or Goal Amount. As long as you're connected to the internet, Proclaim will automatically look at the fund and display the real-time amount. If you don't have an internet connection, you can manually enter overrides to show the growth of the fund.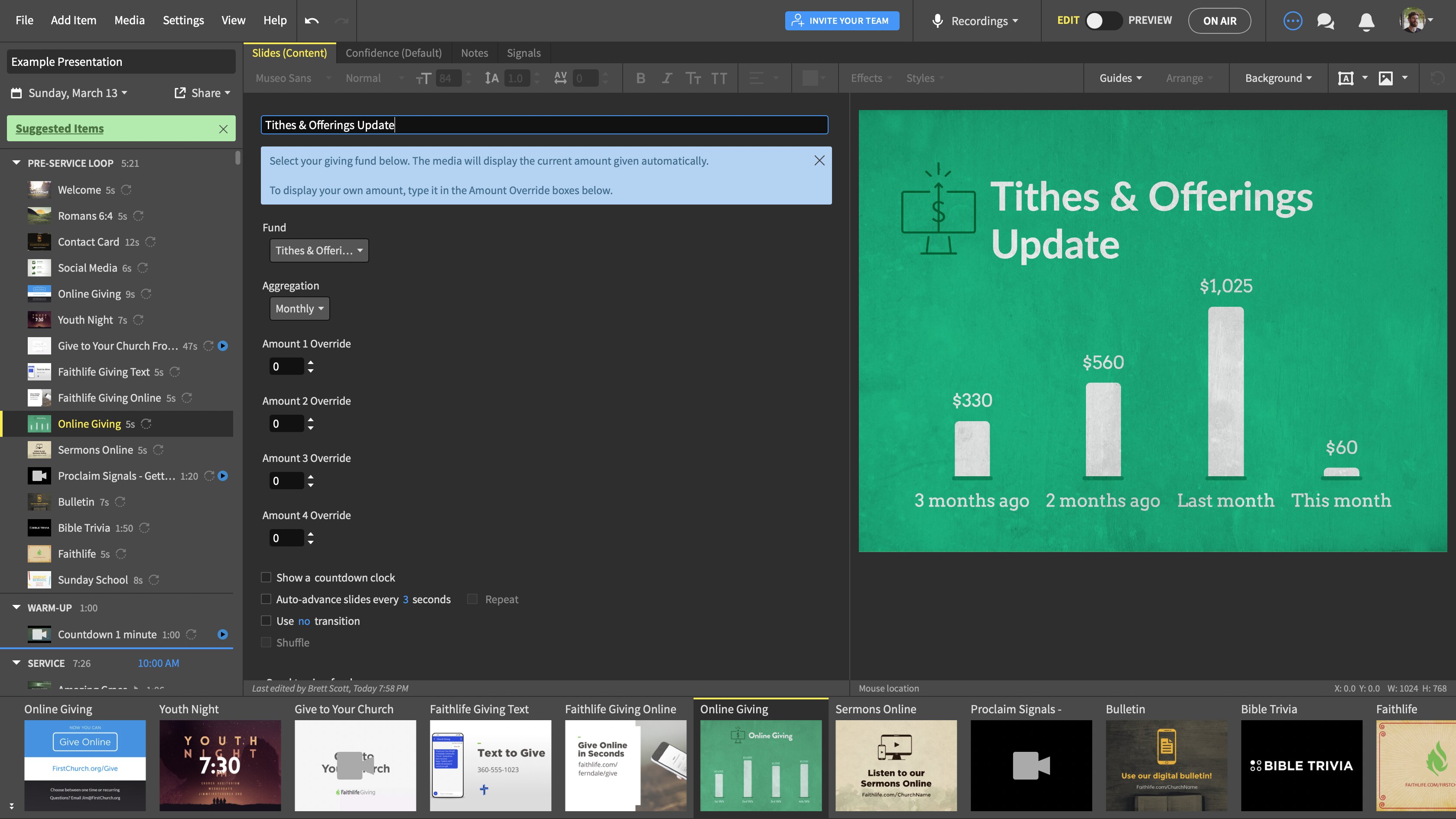 When you go On Air, Proclaim will show the live amount users have given towards your project.