You can quickly add a giving form to your Faithlife website so your people can give online. Your website already includes a draft giving page you can publish. You can also add the giving widget to any other page on your site. Start by entering edit mode for your site (go to your site and click Edit Site). You may need to log in at your site first to see the Edit Site button. Only those with privileges can edit your church site.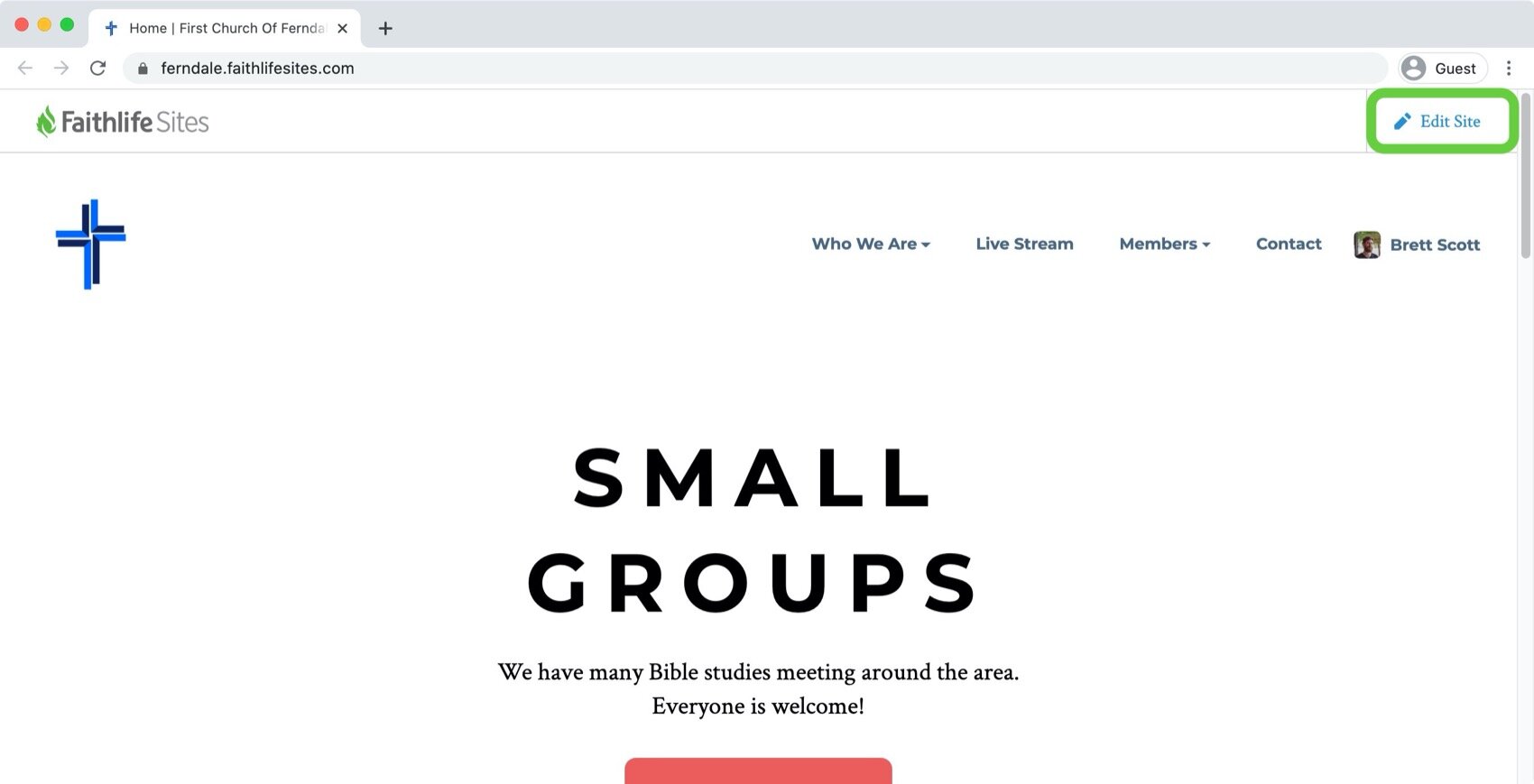 Note: If you have a non-Faithlife site, click here to learn how to embed a giving form on your site
Skip ahead to:
Publish Give Page
Once you activate Giving, you can publish your Give page to make it publicly visible.
Open the Give page settings.

Hover over the draft Give page with your mouse cursor and click the page settings icon that appears.

Change the page from draft to published.

Expand the dropdown menu for Status and select Published.

Publish changes.

To make your edits live to the public, click Publish Changes.
Add a Give Widget to Your Site
You can add your giving form to any page on your website with the Giving widget.
While in Edit mode…
Click any add widget icon to add a widget.

Choose the Giving widget.

Publish changes.

To make your edits live to the public, click Publish Changes. Each page on your site cannot contain more than one Giving widget.
Note: Our customer success team is happy to address any questions you have about adding Faithlife Giving to your church's website. You can contact them via the chat widget on this page, by calling 888-0751-6467, or by emailing success@faithlife.com.
If you haven't yet activated Faithlife Giving, navigate to faithlife.com/products/giving and click Get Started.