When donors contribute to your church, Faithlife Giving automatically emails a receipt for each gift. As a member of your church's Finance Team, you can also manually print or email receipts for any gift that's been given to your church.
1. Locate the gift in your Finance Team.
Navigate to your Finance Team and locate the gift. The easiest way to locate a gift is to view the Gifts report in your Finance Team. Locate the gift via filtering or searching.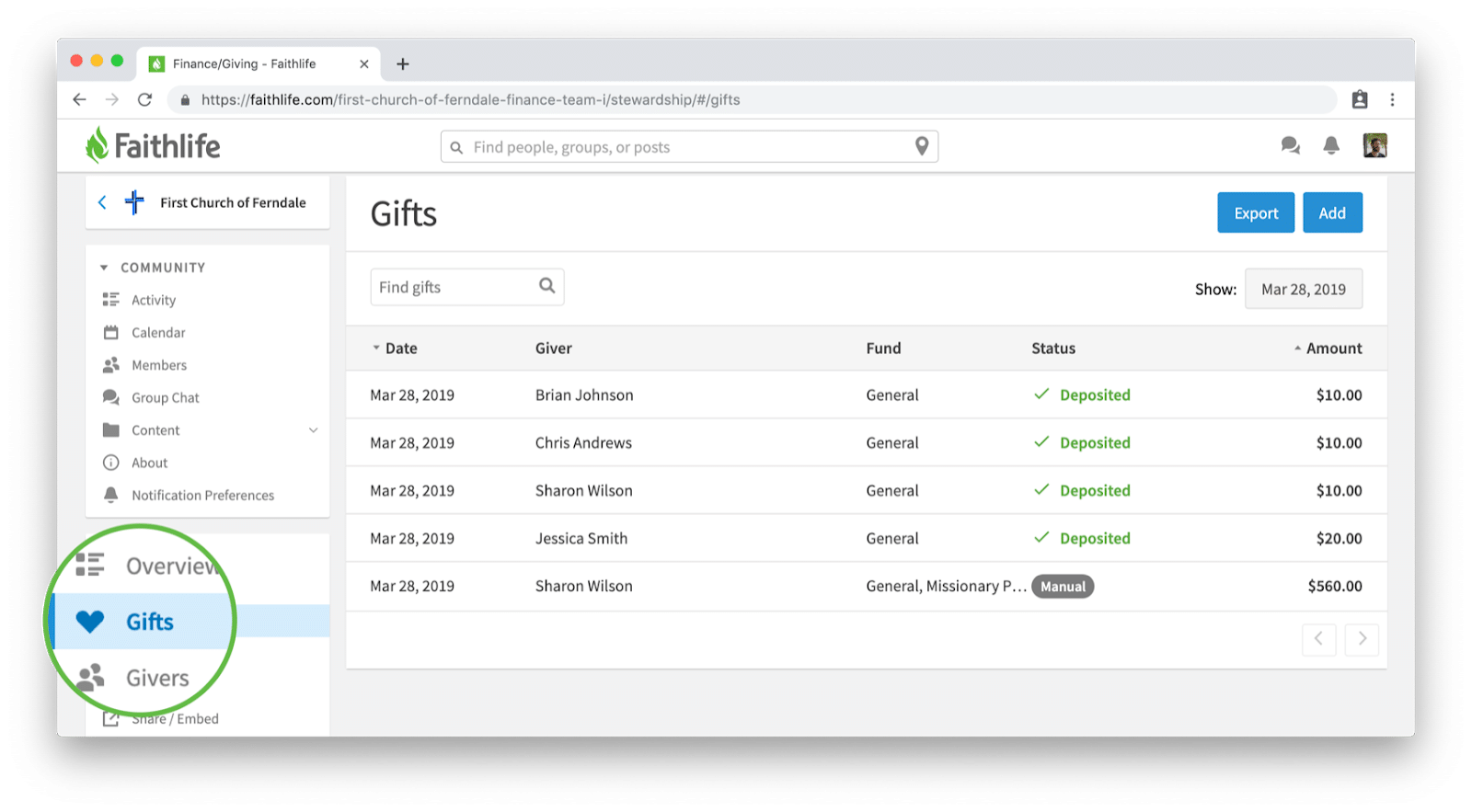 2. Print or email the receipt.
Click the More options menu icon
and select Print receipt or Resend receipt.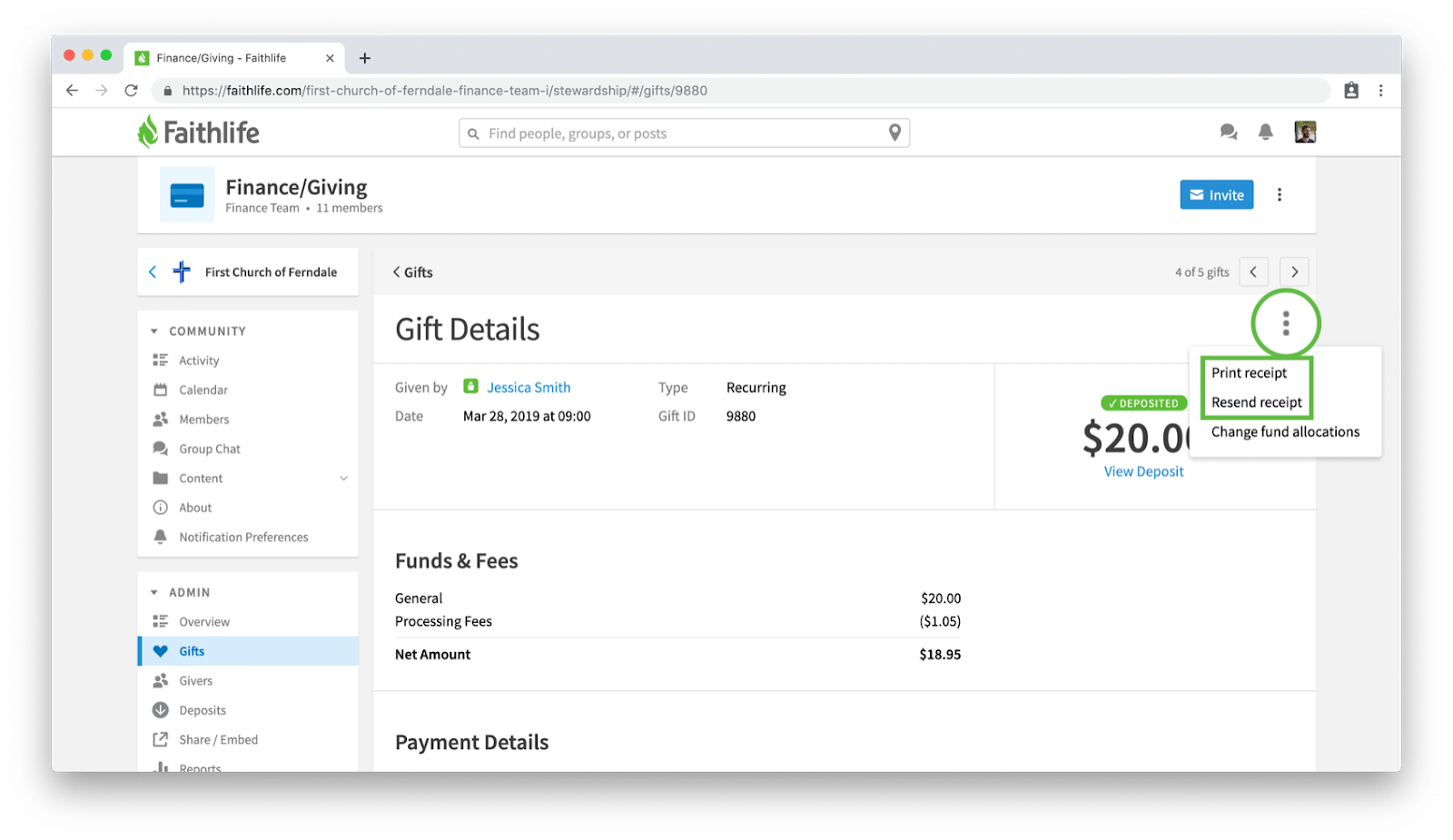 Note: Donations given online must include an email address, but if you manually entered the gift and there may be no email address associated with the gift. If no email is associated with the gift, you will not be able to send the receipt over email, but you can print the receipt.