Toggle your giving form settings to Not Public mode to hide your giving form from those outside your Finance Team for testing before you start accepting public gifts.
1. Navigate to your Finance Team.
The easiest way to find your Finance Team is from Faithlife.com. Log in and select your Finance Team on the left.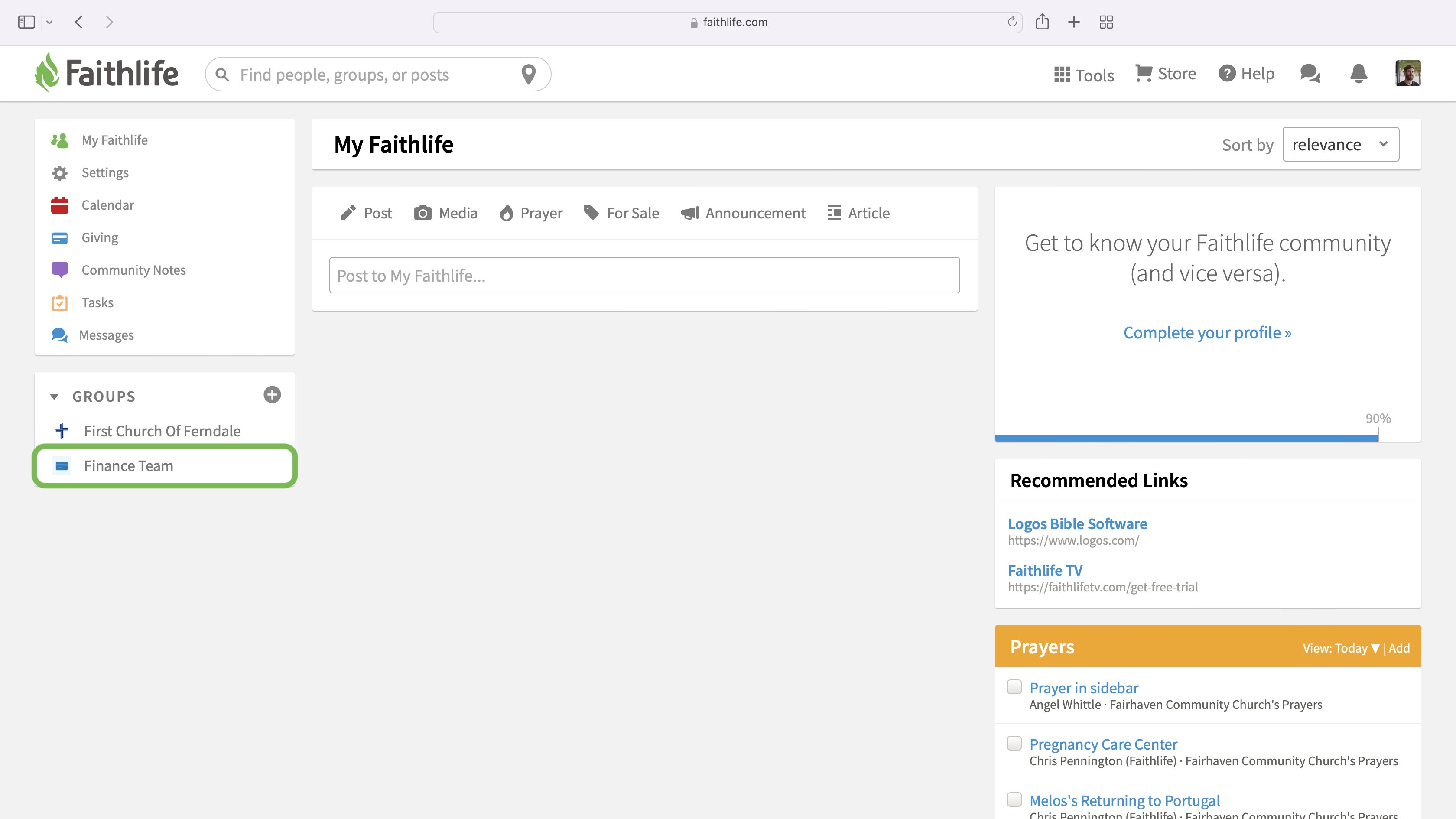 2. Go to the Giving Settings.
Once viewing your Finance Team, expand Settings in the left-hand Admin panel and click Giving.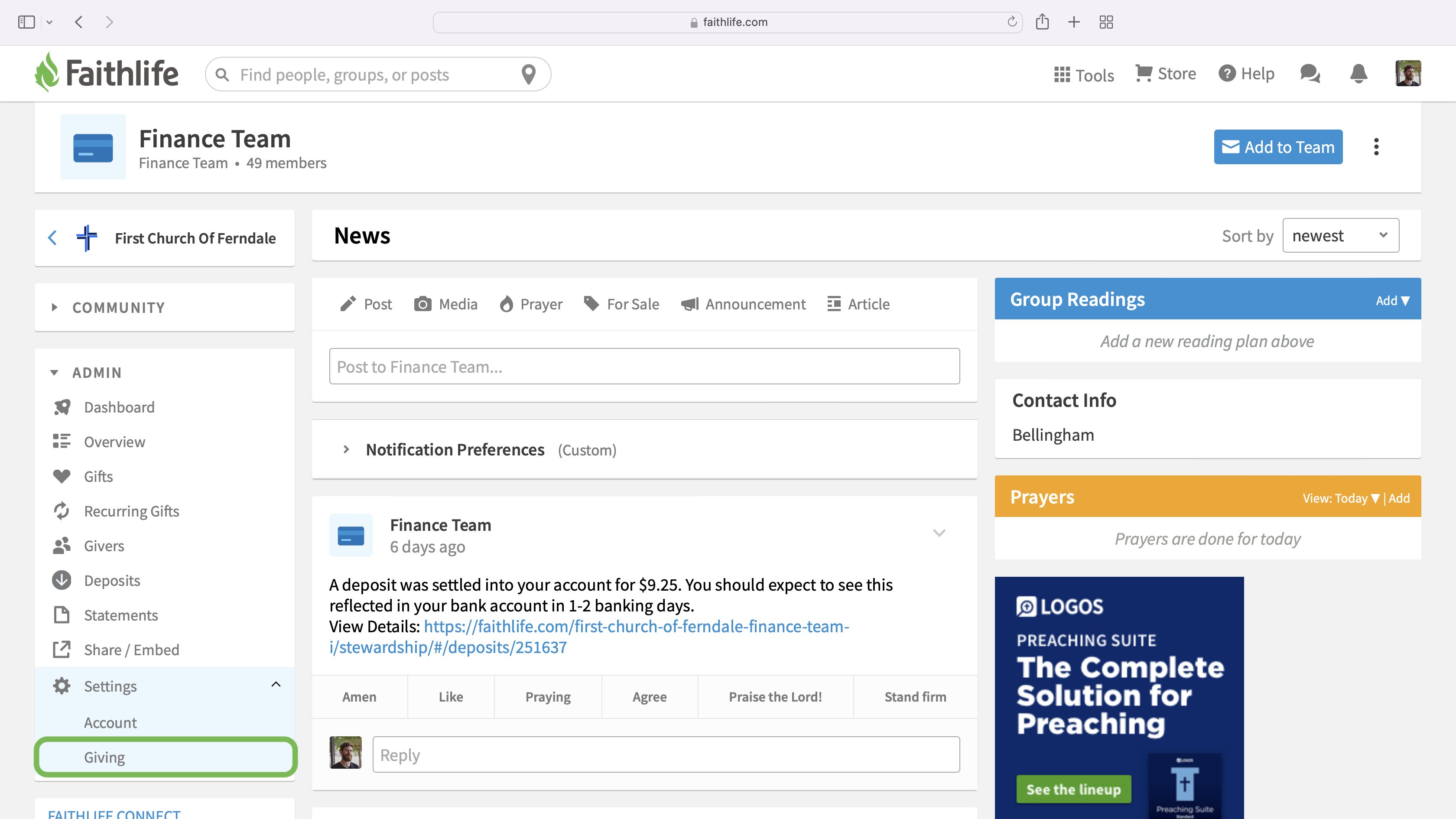 3. Toggle Not Public Mode.
When your form is hidden from the public, only members of your Finance Team can give using your form. Additionally, Faithlife hides all "Give" buttons from those who are not members of your Finance Team. Your changes save automatically.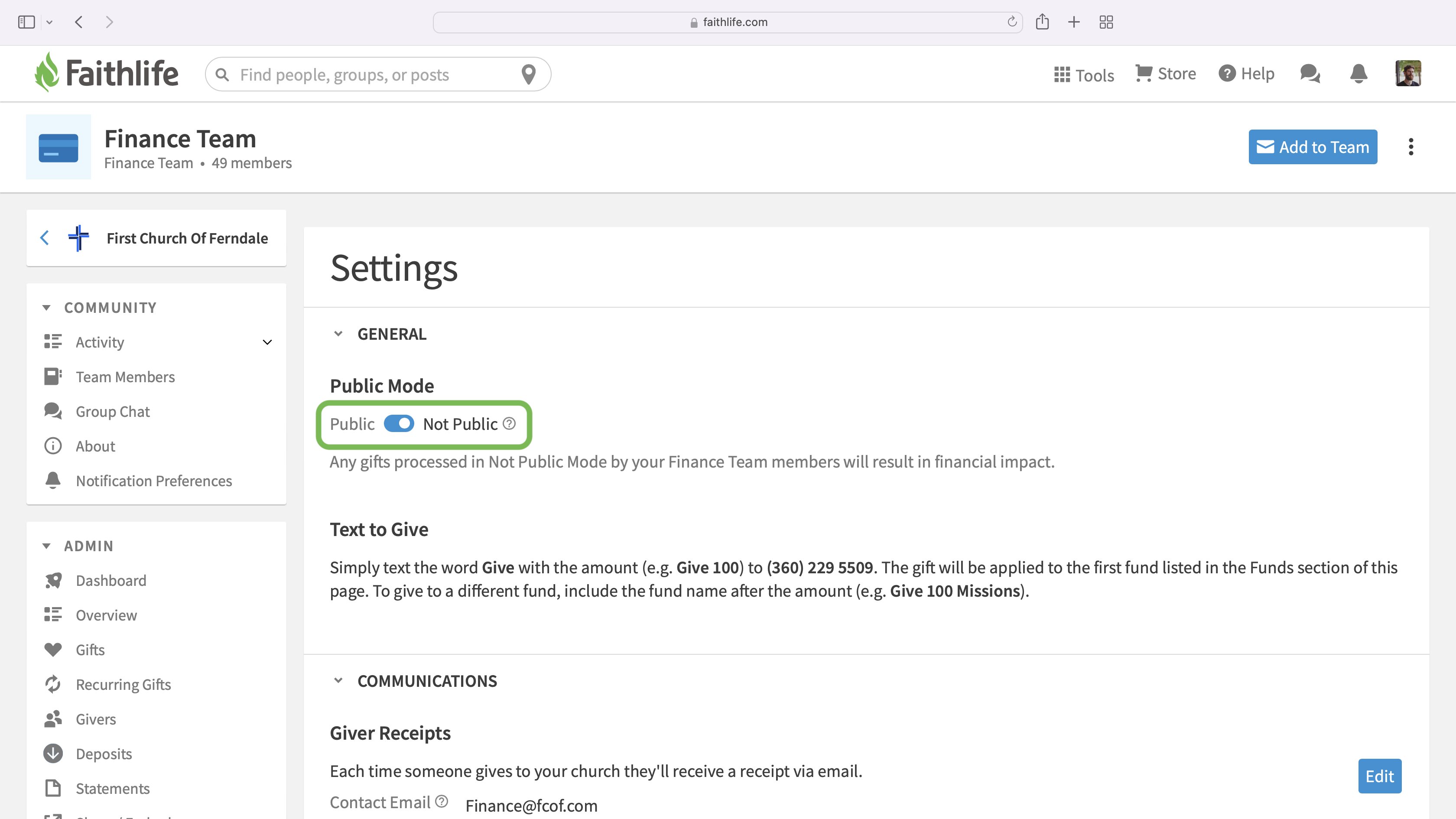 Test your form with real gifts before making it publicly available. Choose Share/Embed in the left-hand Admin panel. Click Preview to view your live changes.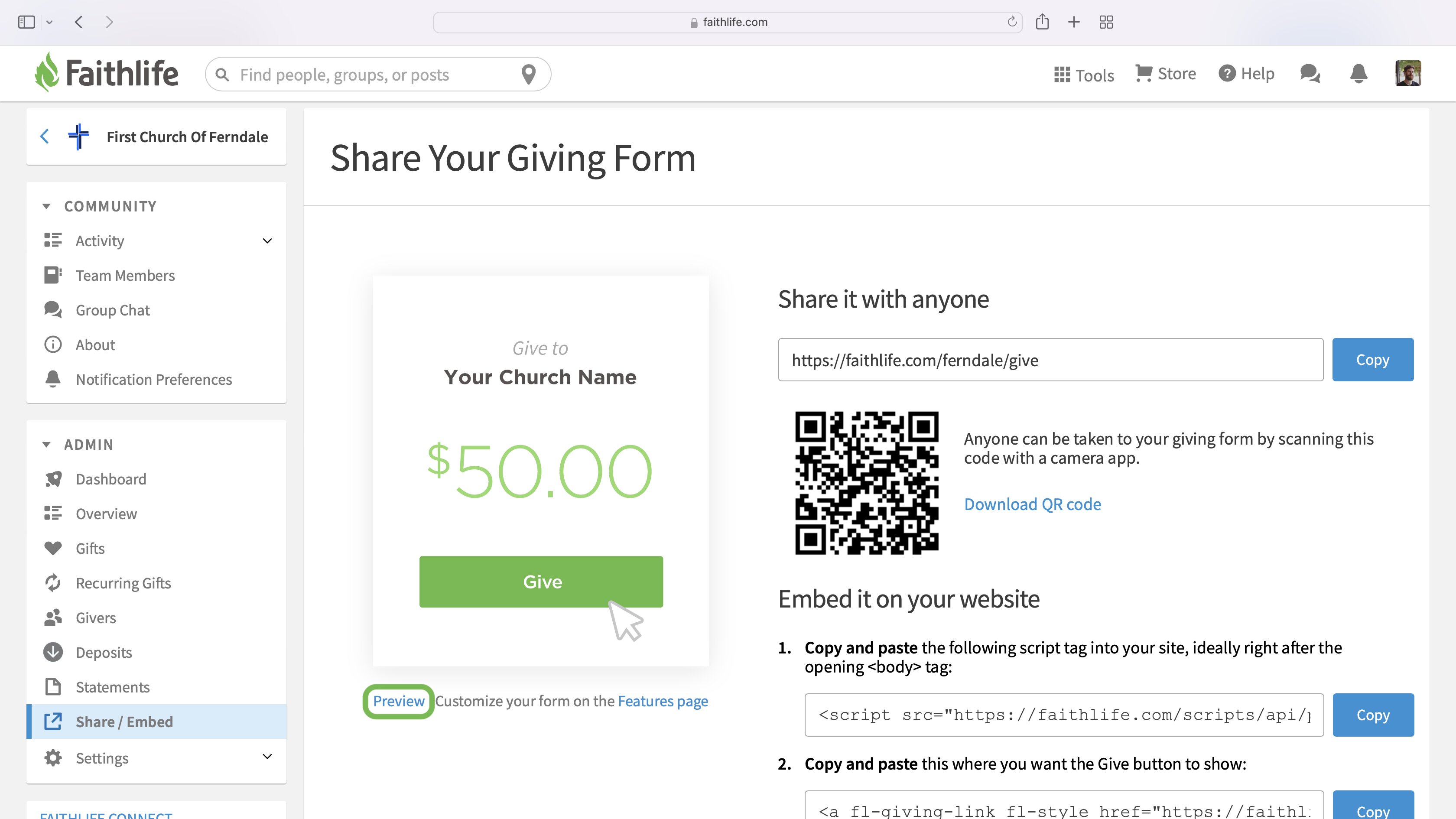 Follow through with the gift to ensure you understand the entire giving experience, including getting a receipt from your church.
Note: It's very important to note that the form is still fully functional for members of your Finance Team. If you submit a gift while testing your form, it will still be processed. Also, scheduled recurring gifts will still occur and be processed.
4. Toggle Public Mode.
Once you're ready to start accepting gifts, click to toggle the switch to Public. Once again, your changes save automatically.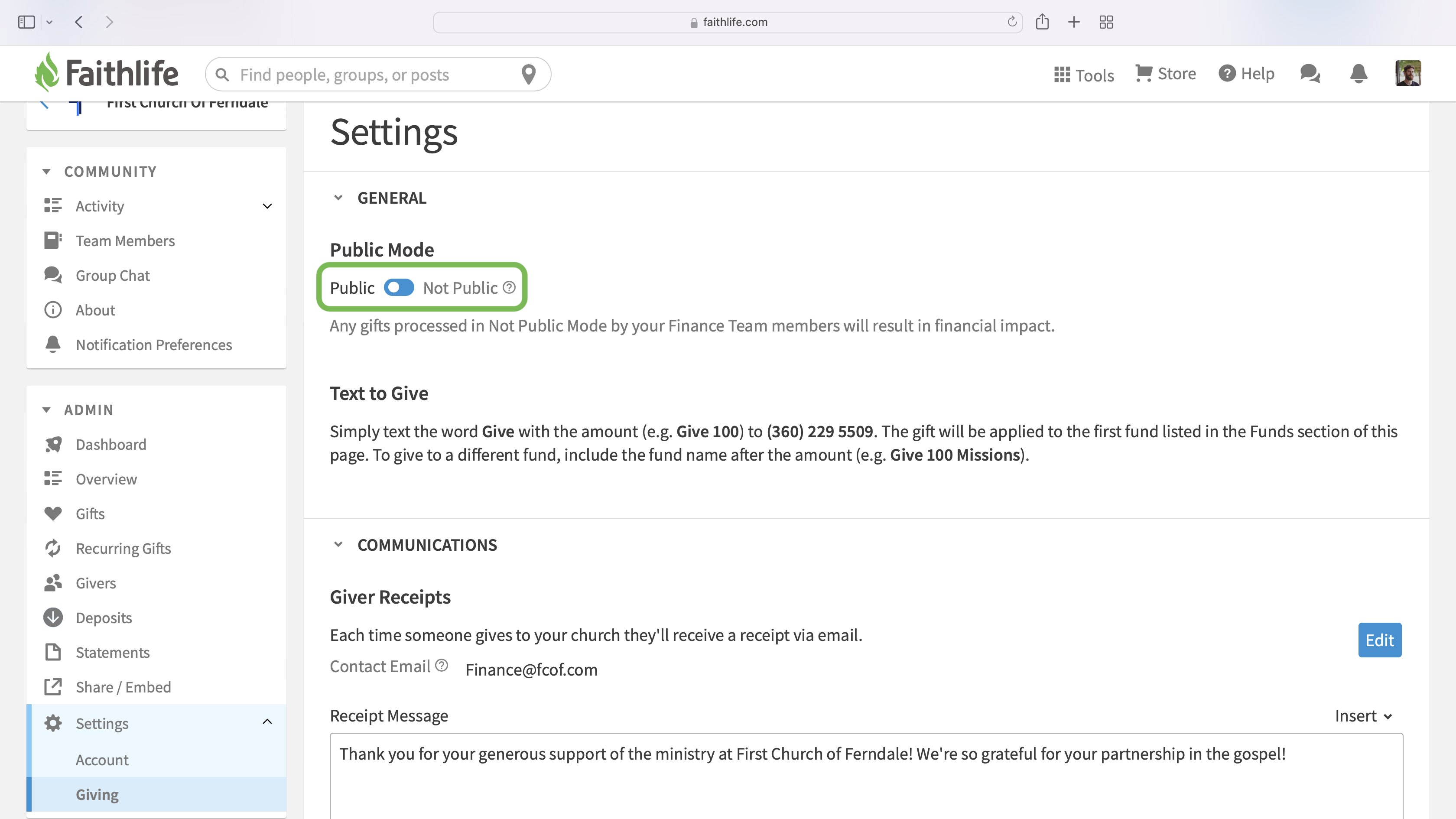 Did you know? You can customize your giving form from your Finance Team settings. Allow your givers to cover transaction fees, include a note with their gifts, and more. Learn more.