Community Notes allow you to share insights and questions about your Bible reading with other members of a Faithlife group. These notes are accessible on your group's faithlife.com feed, at bible.faithlife.com, in Faithlife's mobile apps (Faithlife, Logos, etc.), and within your local Logos installation. Your shared notes can become the site for good conversation, discussion, and spiritual growth.
Skip ahead to:
Bible.Faithlife.com

To add Community Notes while studying the Bible with your group using bible.faithlife.com:
Enter the reference you want to comment on.
Click the Community Notes icon in the toolbar on the left.
Click the new note icon .
If you're a member of multiple groups, ensure you have selected the appropriate group from the dropdown above the note's title field. Or, if you want to share a note with everyone you're connected to, you can post your comment to My Faithlife.
Enter your note and give it a title.
Click Post.
To delete a note, click the

icon and select Delete.
Community Notes by all members of your group will automatically display within the passages you're reading.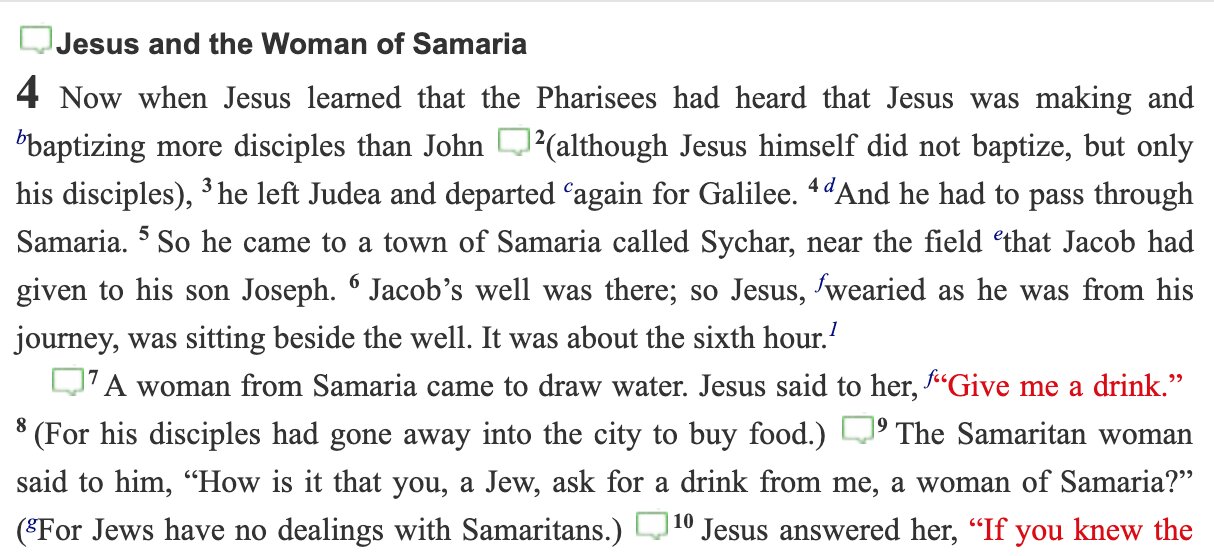 You can respond to comments and engage in conversation without switching to a new browser window or tab.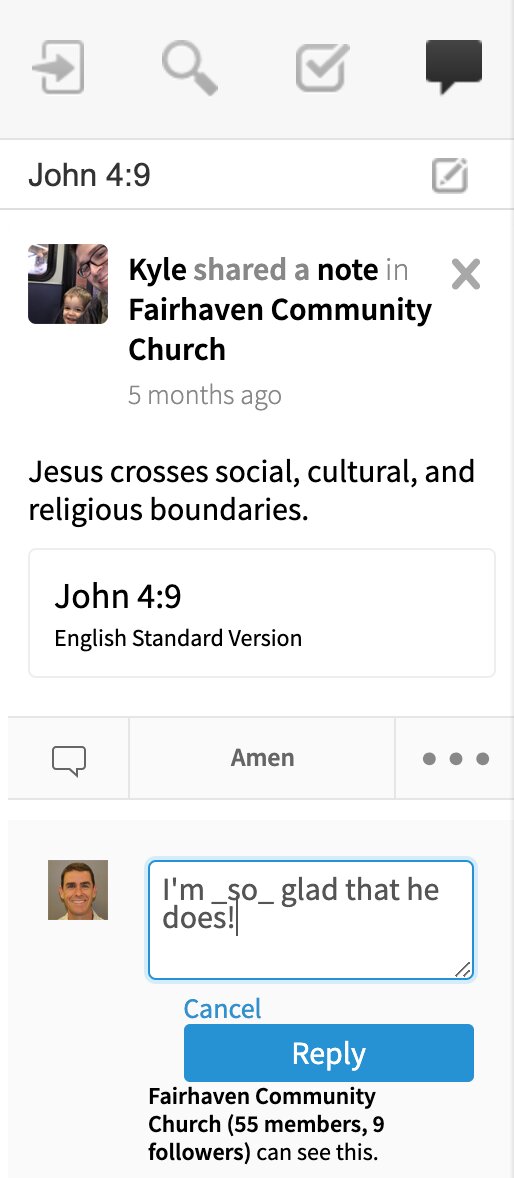 Faithlife.com

From your group's Faithlife.com page, you can see notes members of your group have made by clicking Community > Bible Study > Community Notes. From there, you can view all the notes shared with that particular group and engage in conversation through the reply field below each note.
Community Notes are accessible in the same way through the Faithlife mobile app.
Logos
For a detailed walkthrough of using Community Notes in Logos, visit the how-to article at the Logos Help Center.