When donors contribute to your ministry with Faithlife Giving, they automatically receive an emailed receipt. As a member of your church's Finance Team, you can manually resend receipts if necessary while viewing any gift.
1. Go to your church's Finance Team.
Log into Faithlife.com and select your church group. Then, select your Finance Team from the sidebar.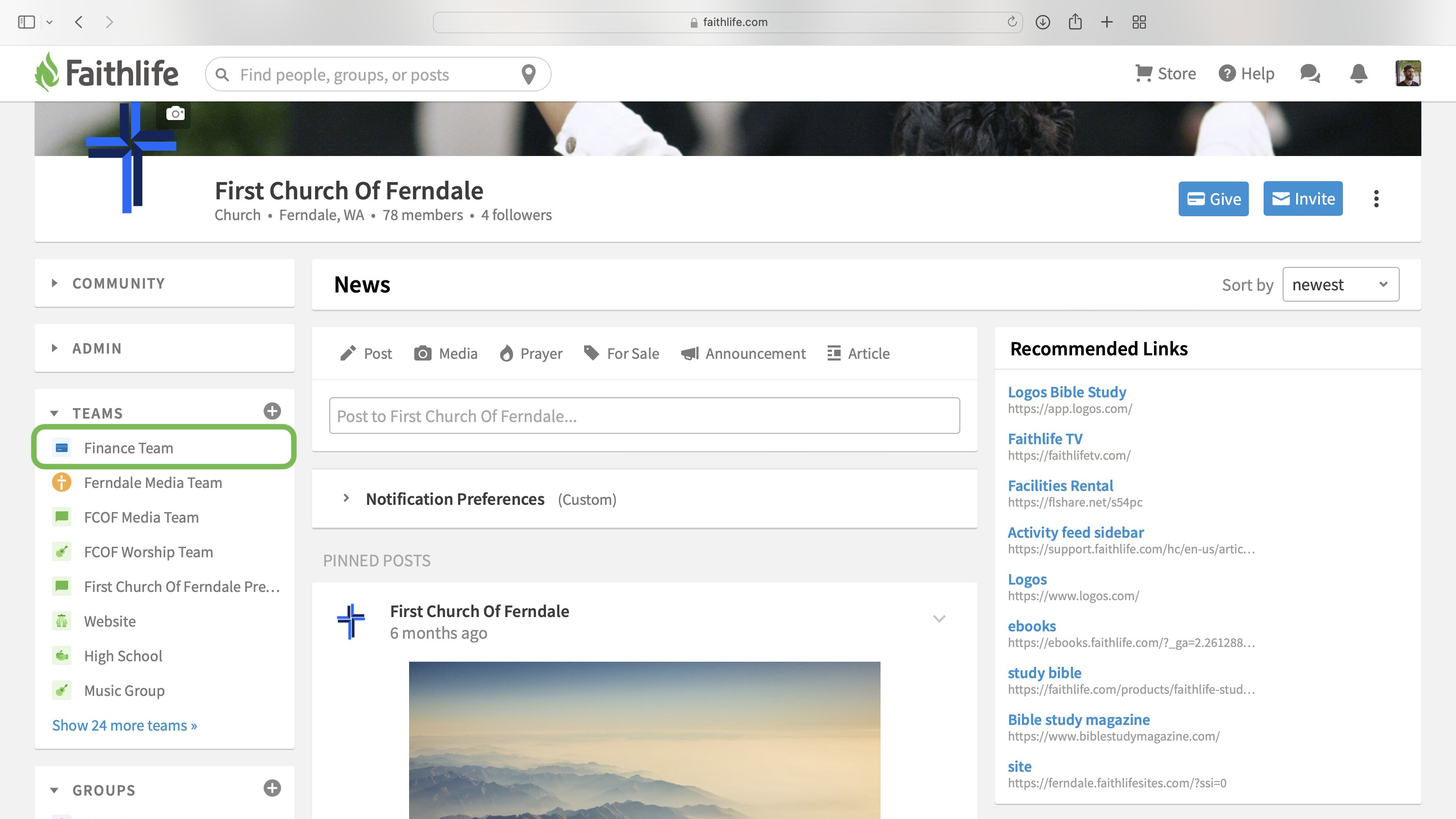 2. Locate the gift.
Select the Gifts report in the Admin navigation sidebar.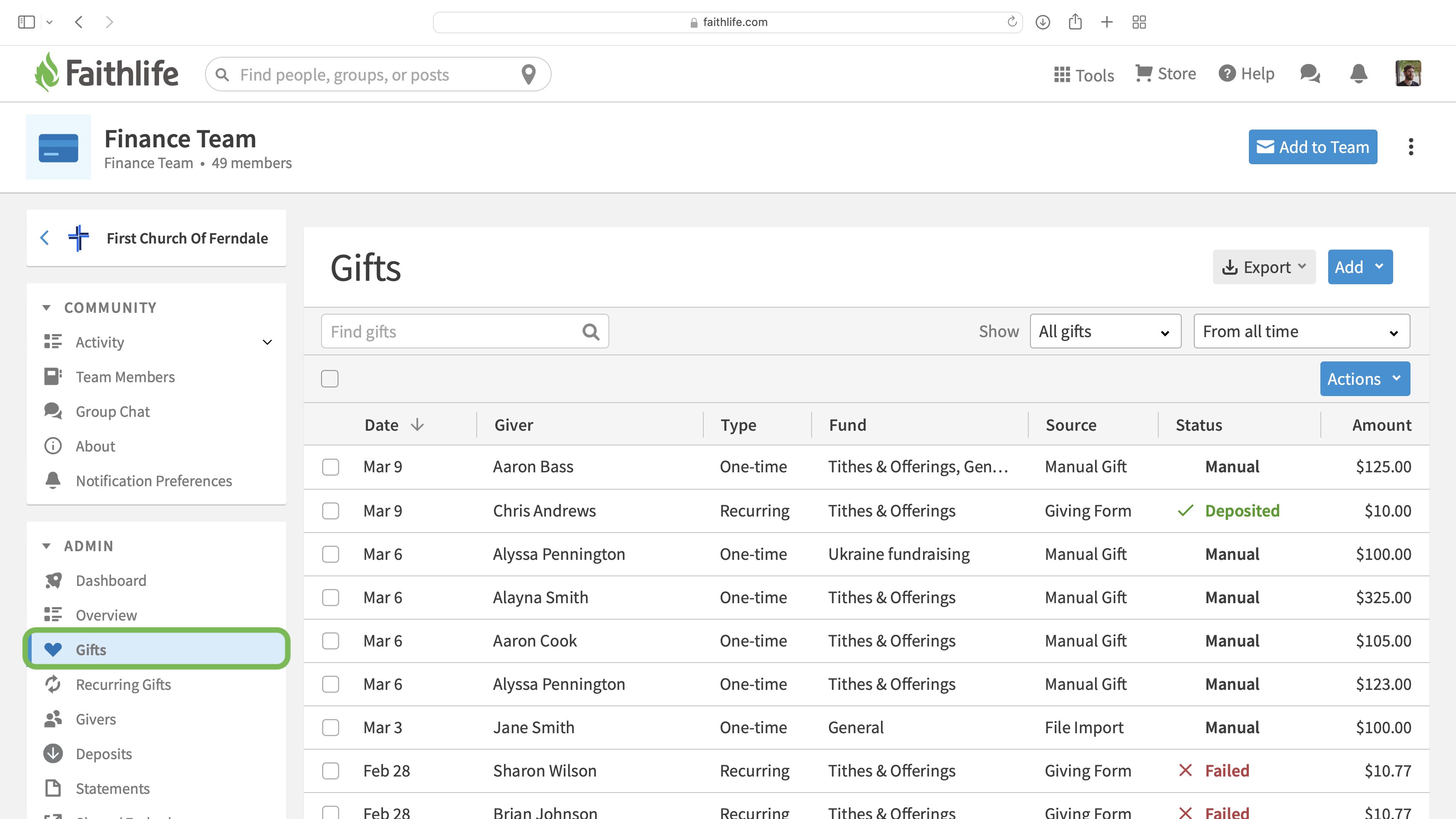 Search for the giver's name and select the gift from the table below to view the gift's details.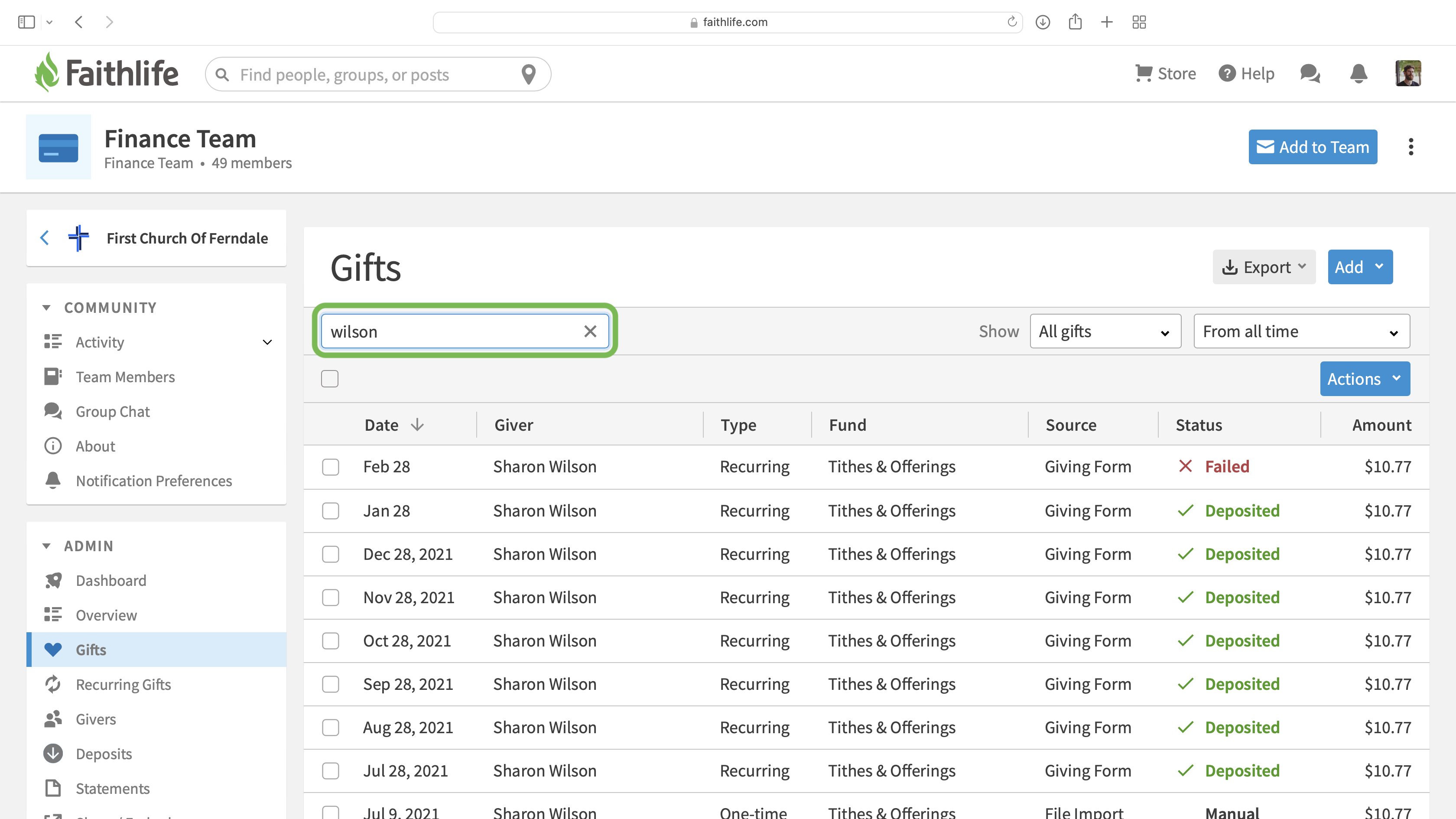 3. Resend the receipt.
Click the More options menu icon
and select Resend receipt.
A message will confirm the receipt has been sent.
Note: You can only resend a receipt if the giver has an email address associated with their gift. Anyone who donates to your church online also submits an email address. If you manually added the gift, however, there may be no email address associated with the gift. You can choose Print receipt to print a physical copy or to print to PDF and manually email it to the donor.