You can embed your sign feed on your Faithlife Sites church website to keep announcements and Bible art rotating on your website during the week.
1. When editing your Faithlife Site, select the Digital Signage widget.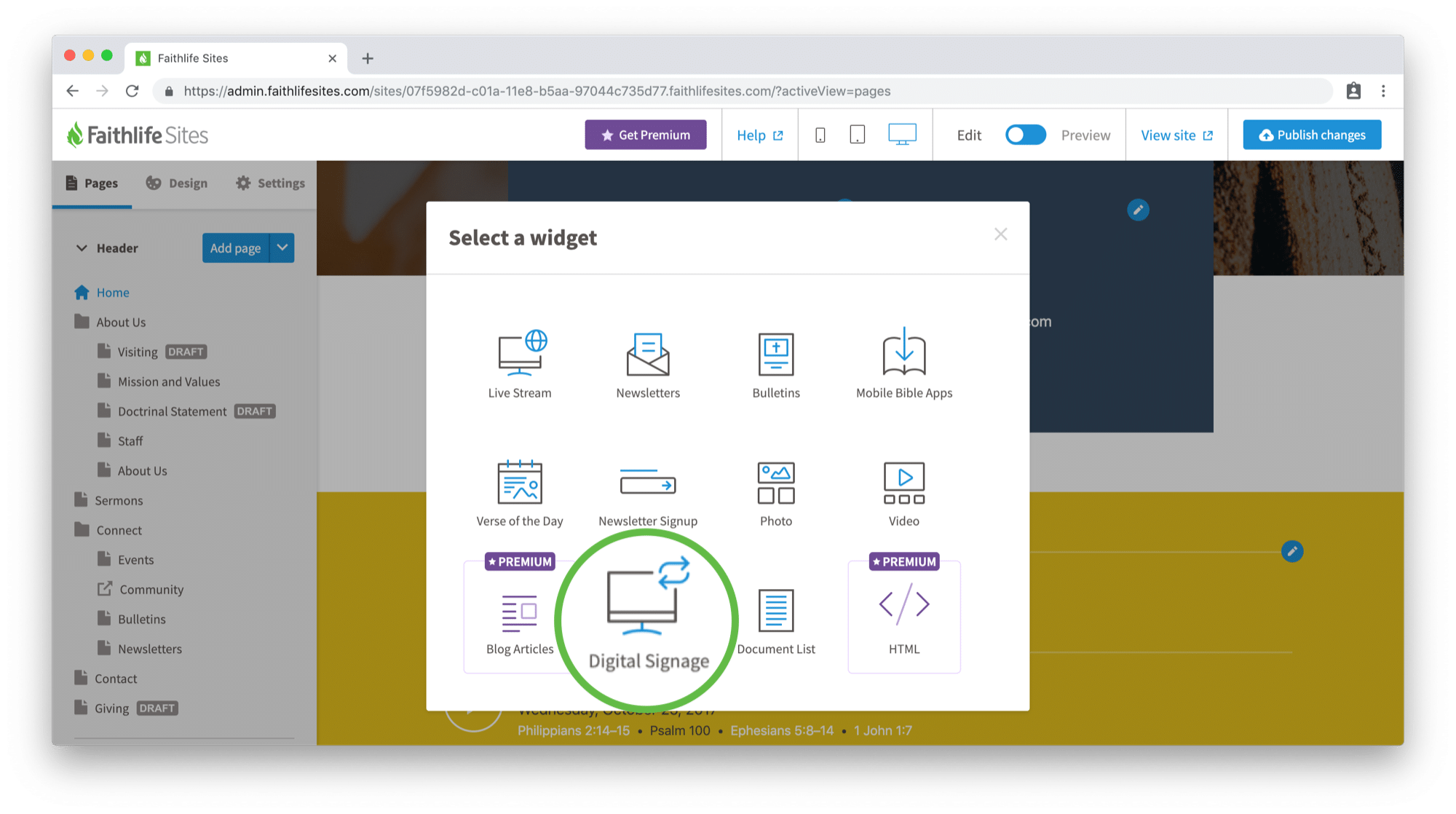 Note: Digital Signage may not be available on your home screen with some Faithlife Sites themes or in some widgets.
2. Select the sign feed you want to display.
If desired, add a title for your website to display with your feed. When you're finished, select Save.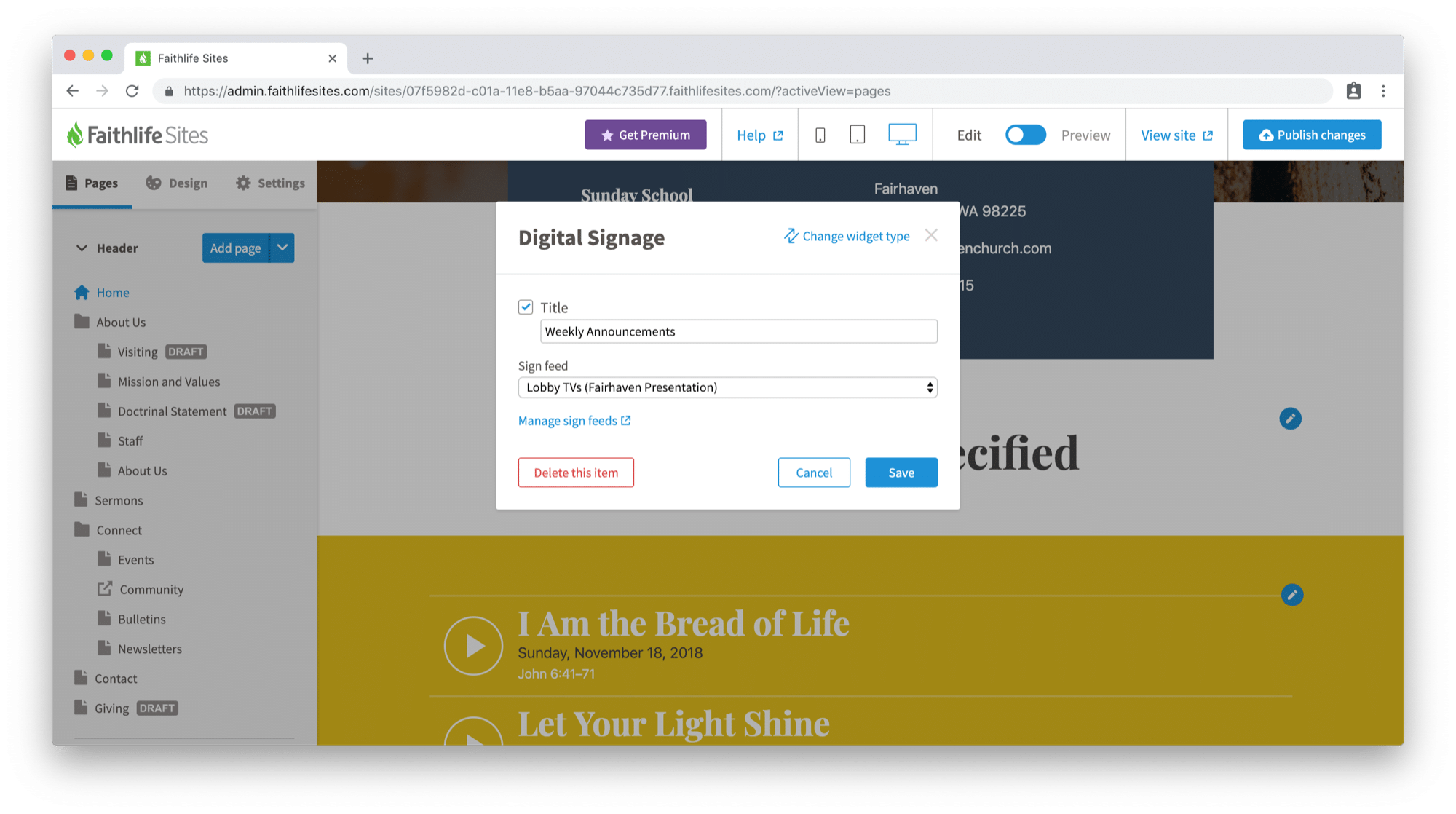 Note: Your presentation group must be affiliated with your Faithlife church group to display sign feeds on your Faithlife Site.
The sign feed will update in real-time in your website, so as you make changes to your feed, the embedded feed in your website will update automatically.