While givers to your ministry can manage recurring gifts personally from their customized Giving Portal, members of your Finance Team can also make many adjustments on behalf of givers. This is helpful if those who give to your church need help updating their recurring gifts.
Note: Finance Team members can update recurring details for those who give to your church, but they cannot change payment details. If givers need to change payment methods, they can do so from their personal Giving Portal.
1. Locate the gift in your Finance Team.
Navigate to your Finance Team, and open the Recurring Gifts tab. Locate the gift via filtering or searching.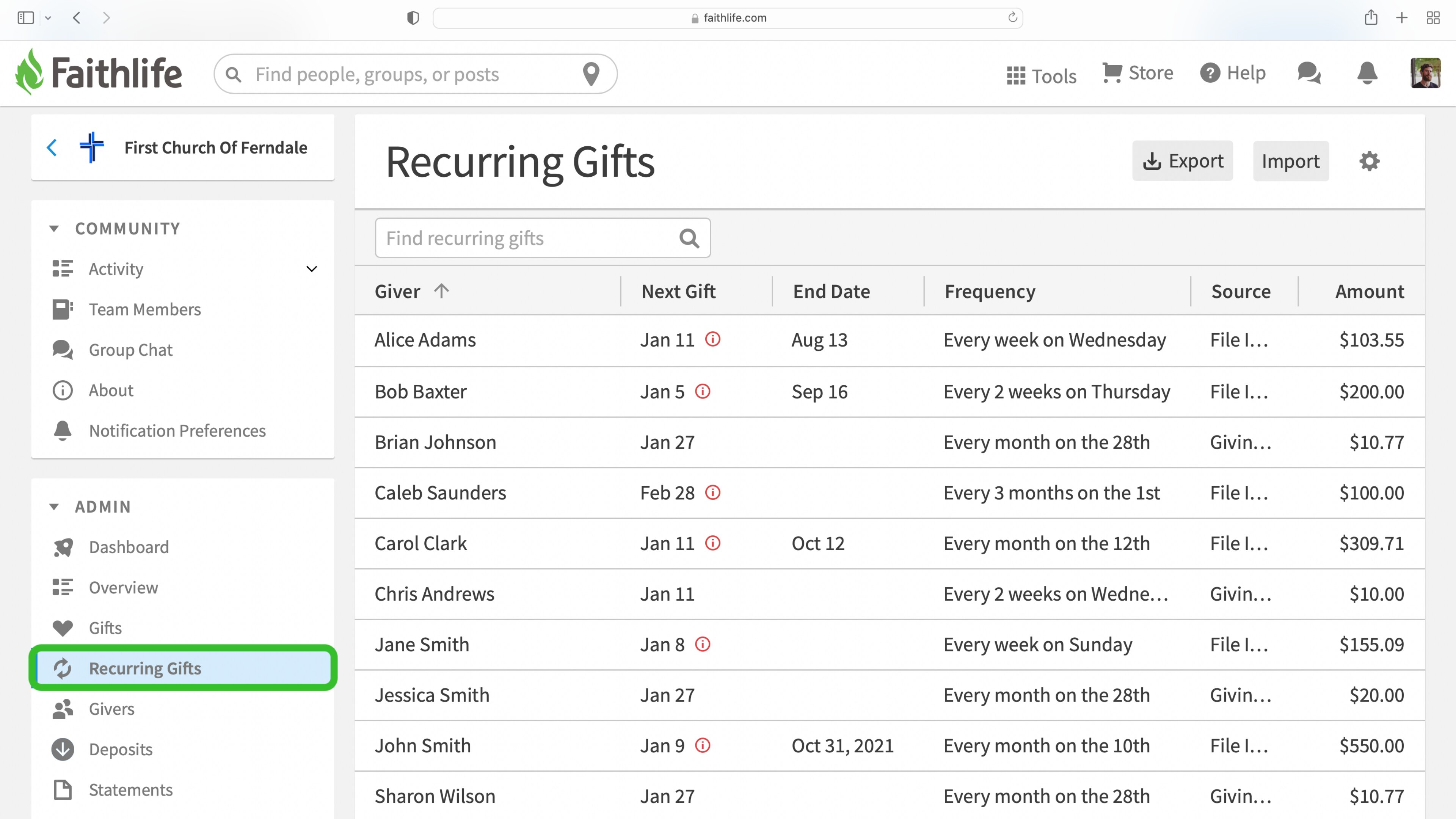 2. Edit the recurring gift.
After selecting the recurring gift, click Edit to open the gift editing dialog.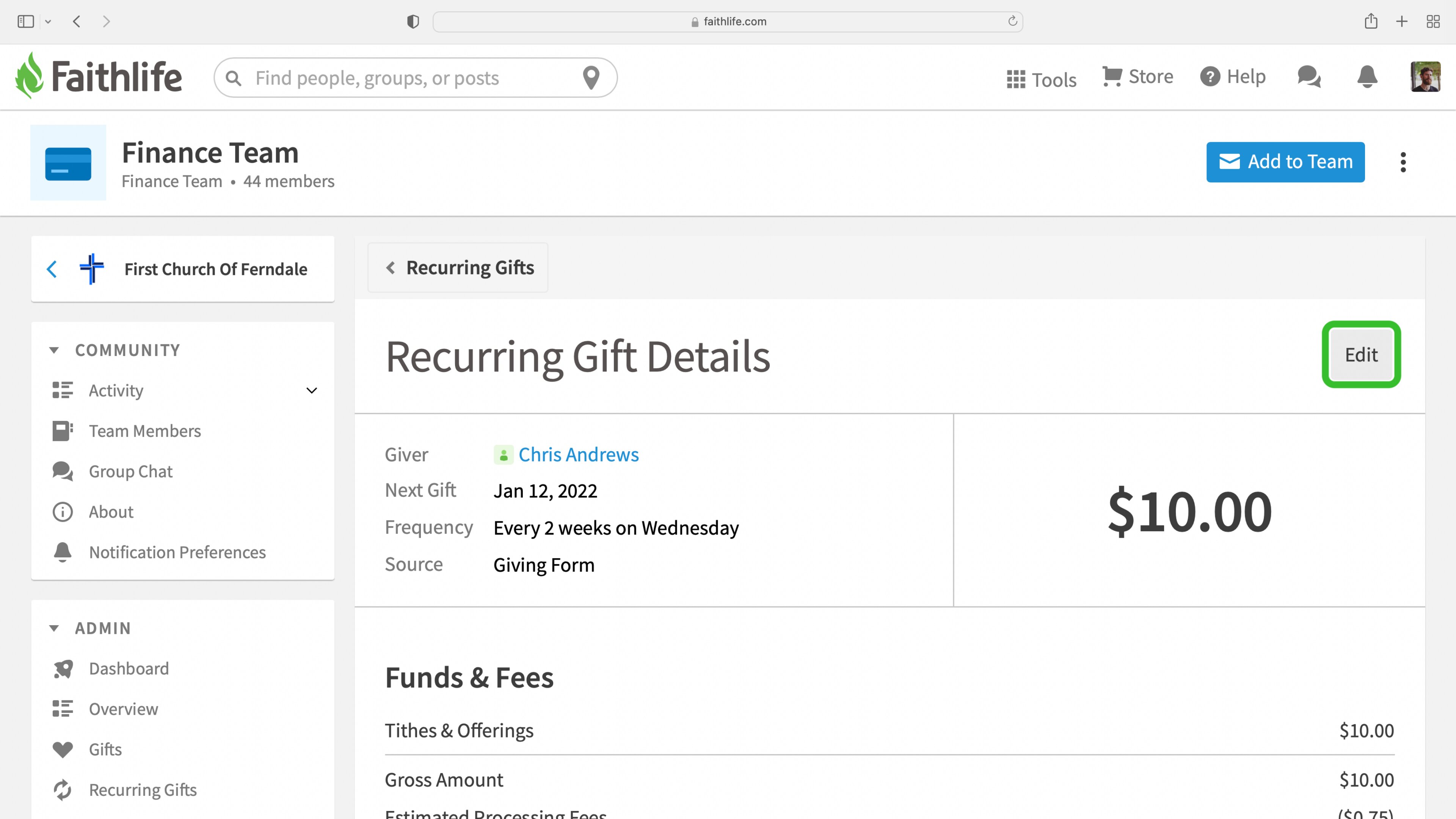 3. Make changes and Save.
You can adjust the fund(s), amount, gift schedule, and whether or not the giver would now like their gift to cover processing fees. When you're done, click Save. Notice that you can also delete the recurring gift on behalf of the giver, which will cancel all future occurrences of the gift. The giver will be notified of the change via email.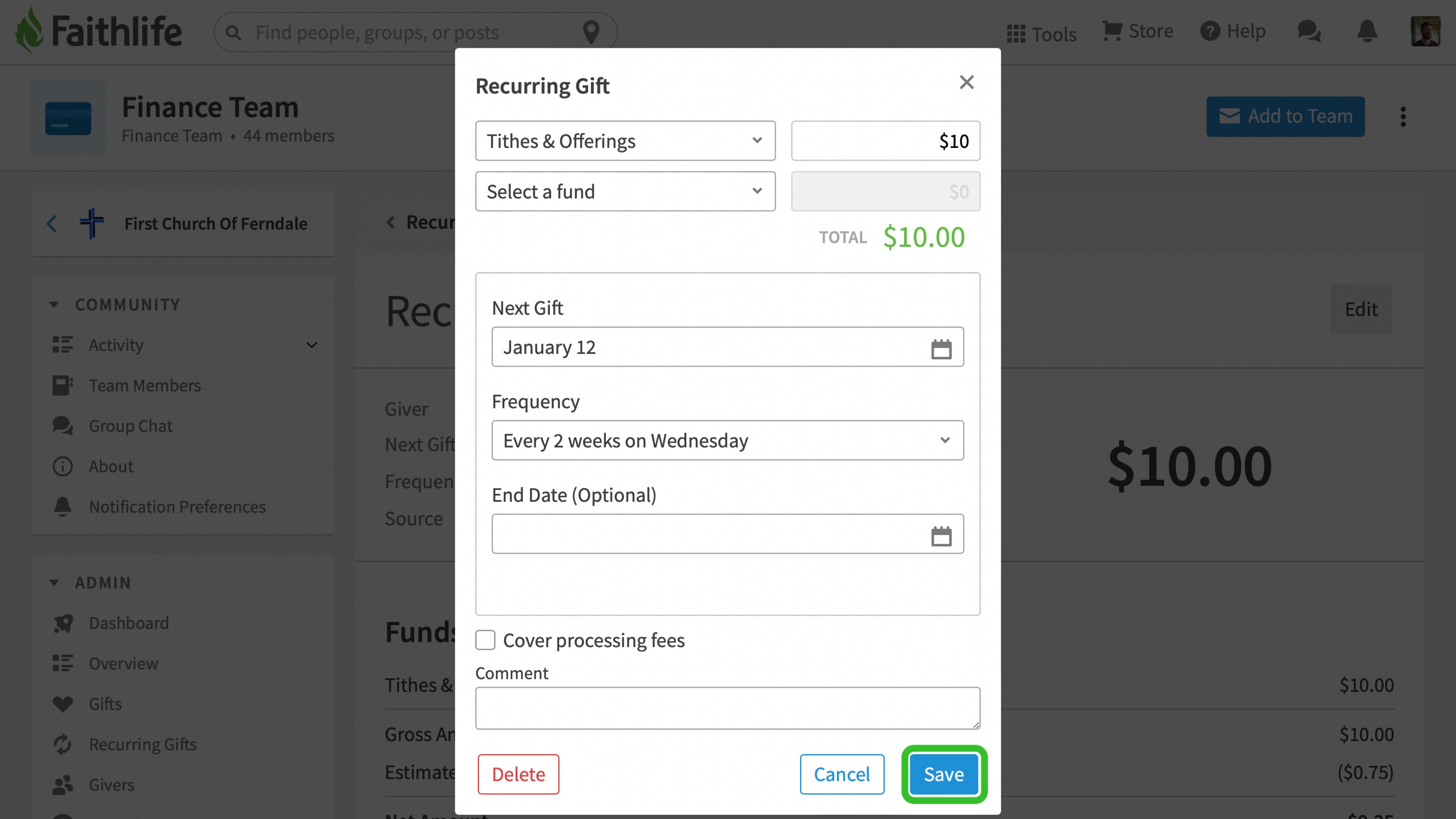 Note: Finance Team members cannot make changes to the payment method associated with a gift. Givers must make these changes from the Giving Portal.