In order to view gifts, reports, and deposit information you must be a member of your Finance Team and then navigate to your Finance Team Stewardship Portal. To access your Stewardship Portal:
Navigate to your Faithlife.com church's group.

Click on Finances in the Admin menu
OR
Click on your Finance Team in the Teams menu.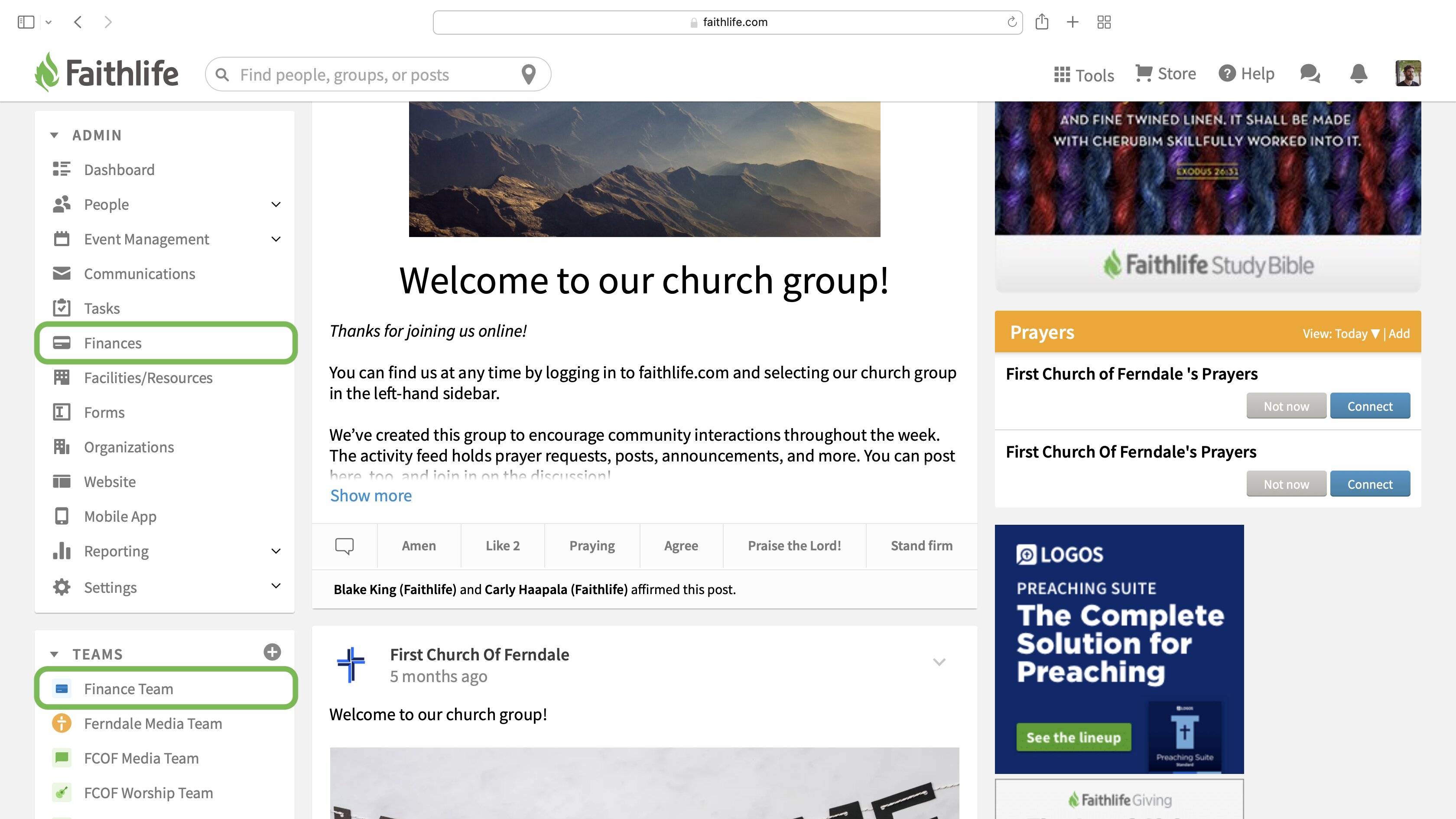 Once you are viewing your Finance Team Stewardship Portal you'll see the Admin menu for the Stewardship Portal which you will use to navigate all the features of Faithlife Giving: