Yes, you can easily export giver details and amounts from Faithlife Giving in a Comma Separated Value (CSV) file format from the Givers report in your church's Finance Team. Givers displays all givers who have supported your church through Faithlife Giving. From this page, you can easily export your giver data in a CSV file and also analyze an individual giver's giving history and trends. Learn more about the givers page.
1. View your givers.
To view your givers, select Givers in the Admin sidebar.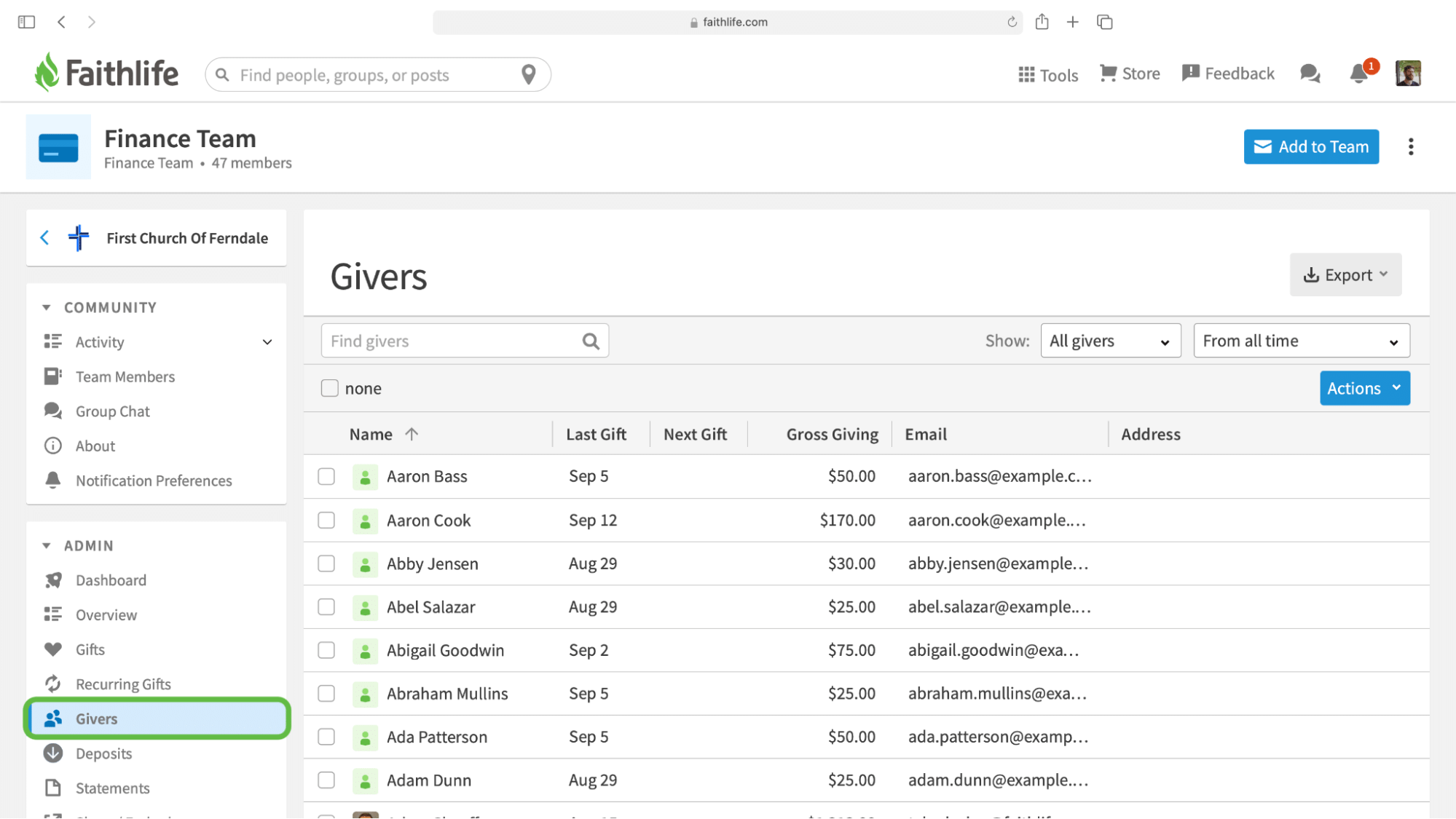 2. Filter your givers.
Using the first filter menu, you can adjust the report by filtering givers by type (e.g., First time giver) or contact information (e.g., Has email).
Note: Identifying your first time givers can be a great opportunity to invite them to engage with your church in other ways, such as inviting them to a newcomers lunch or to join a small group. Learn more about first time givers.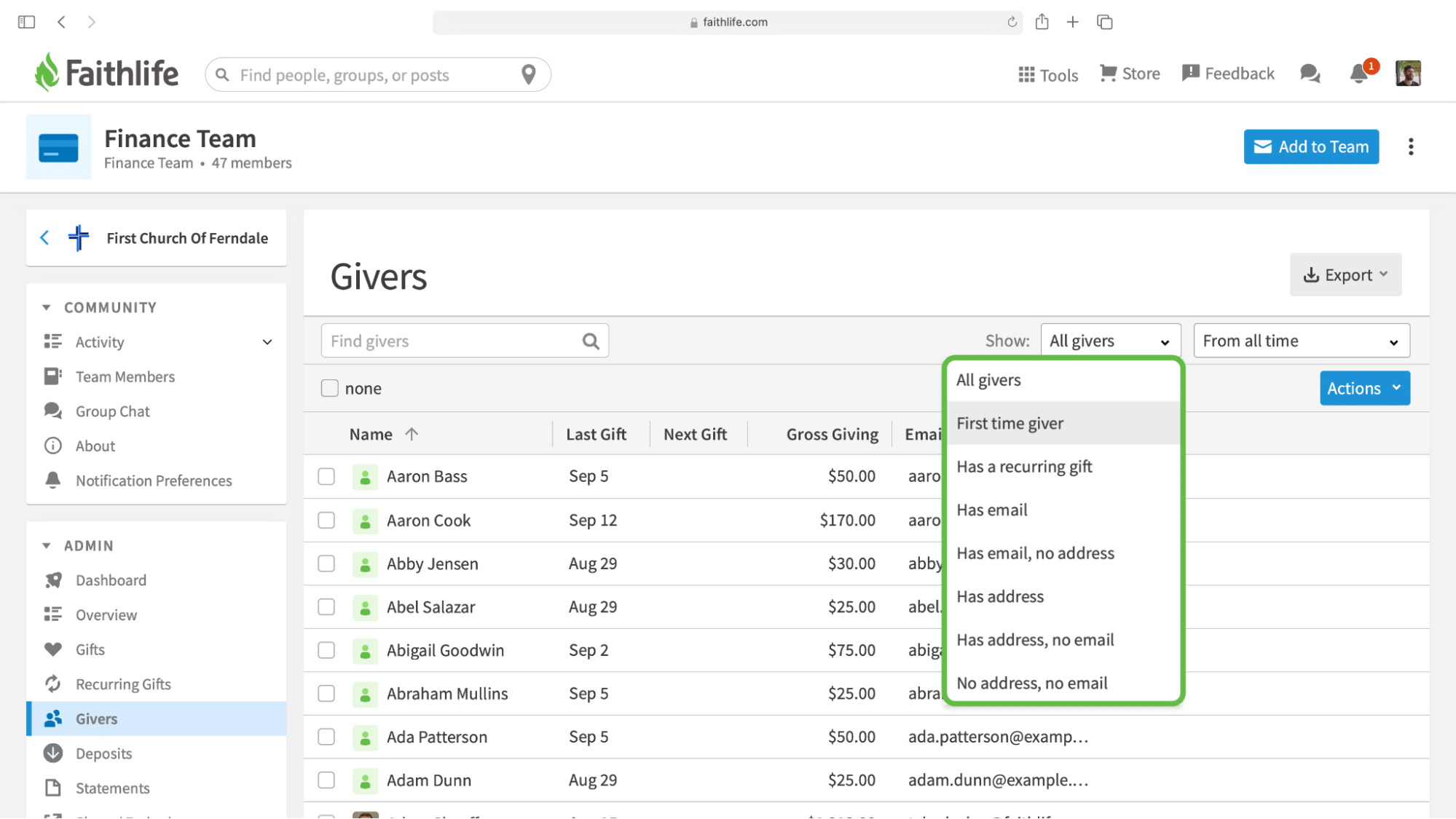 Then, using the second filter menu, you can select or input your desired time period (e.g., From this quarter).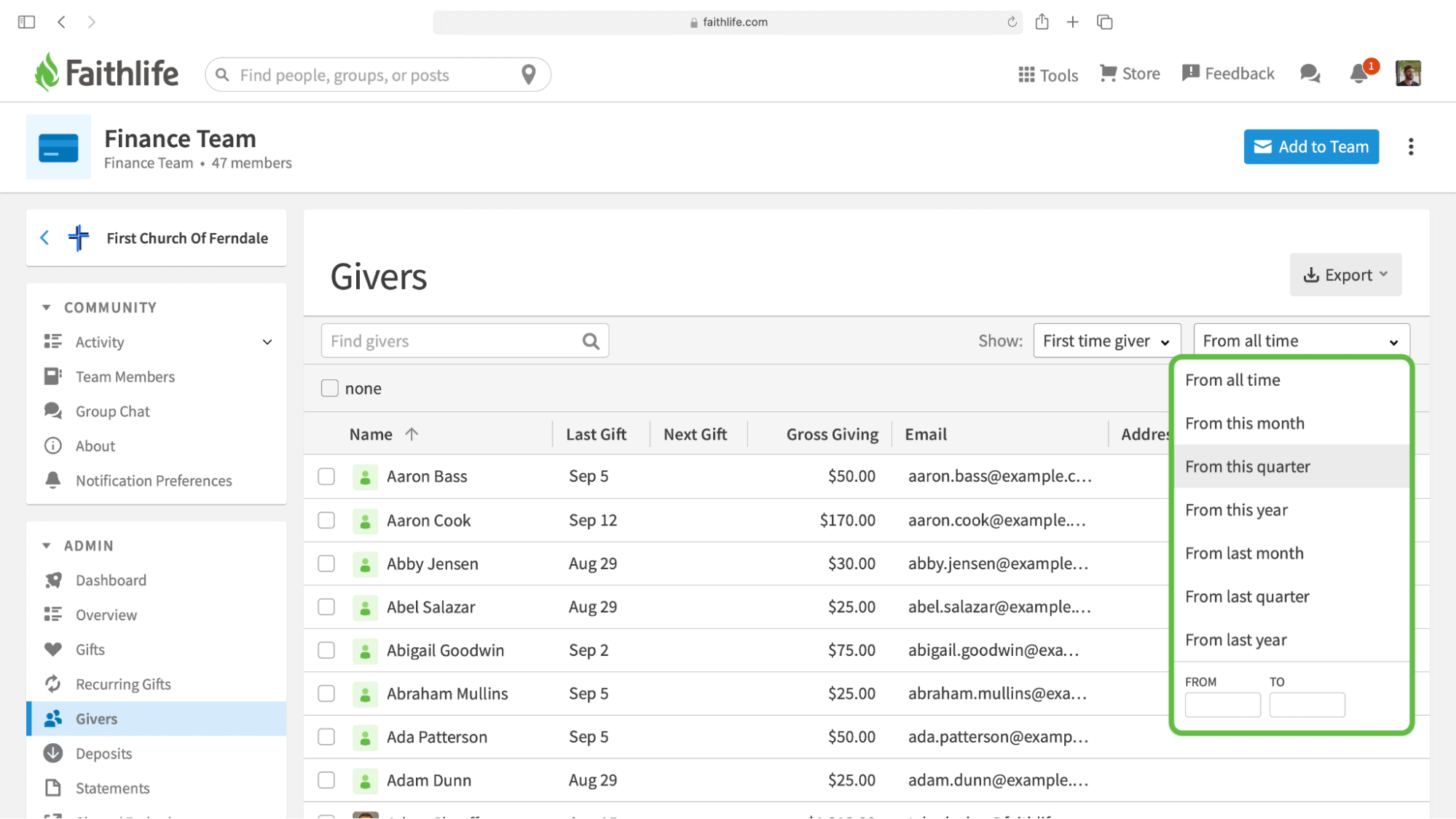 3. Export your givers.
Once the page is displaying the information you would like to download in a CSV file, click Export.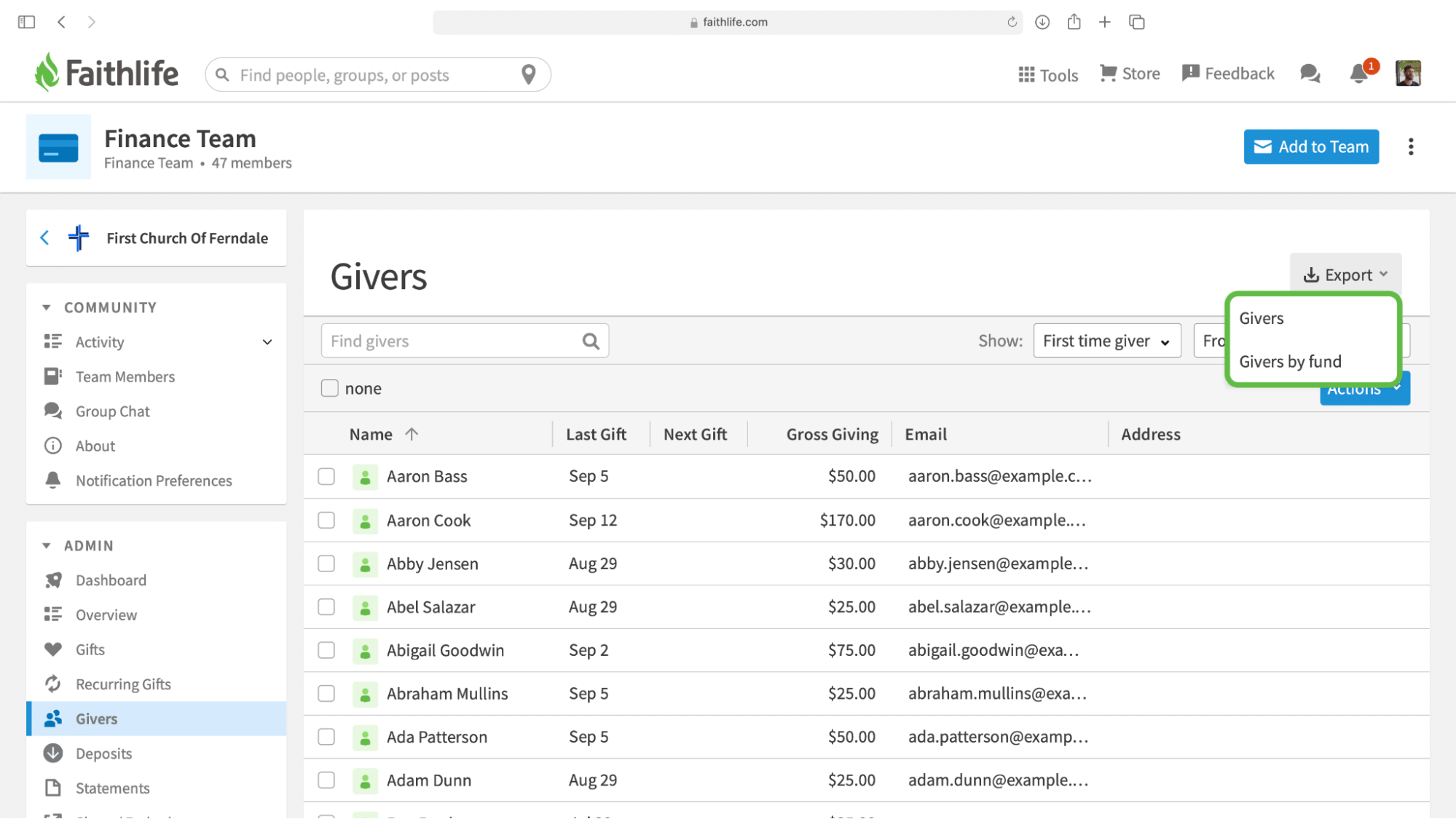 You can then choose between two export options:
Givers: exports this list sorted by gross gift amount
Givers by fund: includes additional detail about the funds the givers supported (e.g., $100 to General Fund, $50 to Missions, etc.)
Note: The Givers by fund report may be useful if you have an event to support a specific fund, such as VBS 2021, and you want to determine which givers gave at this event rather than at a normal service.