Every time someone gives to your church, they receive a receipt. Each receipt includes gift-specific details, including the amount, date, type, and fund designations they supported. By default, each receipt also includes a standard note of gratitude.
Dear [Giver Name],
Thank you for your generous support of our ministry. Your tithes and offerings support our church, community, and missions. We are grateful for your partnership!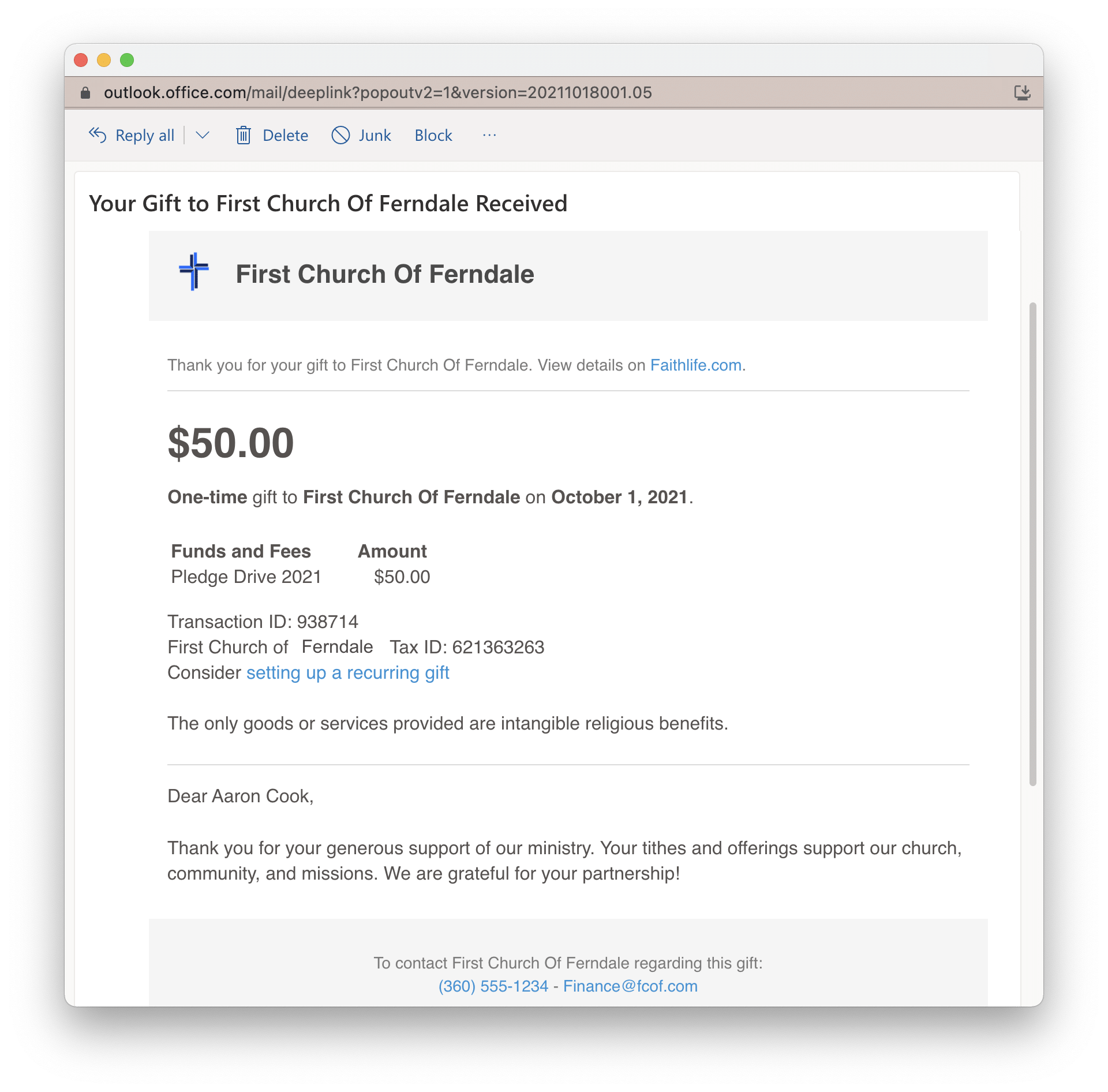 Automatic Customizations
All receipts automatically show these personal brand customizations:
Your Church name
Your Location
Your Church group logo
Your contact email address
Note: You can change the contact email in the footer of the email. Learn more.
Add a Personalized Receipt Message
You can add your own personalized note from the Finance Team's settings.
Go to your Finance Team on Faithlife.com.
Expand Settings.
Click Giving.
Scroll down to the Giver Receipts settings.
Add a receipt message. Your changes will save automatically.
You can provide custom wording for two types of receipts.
Standard receipt message: the receipt message sent for all financial gifts
In-Kind receipt message: the receipt message sent for all in-kind gifts (i.e., non-cash gifts like

a vehicle, office furniture, catered meals, etc

. Learn more about in-kind gifts.)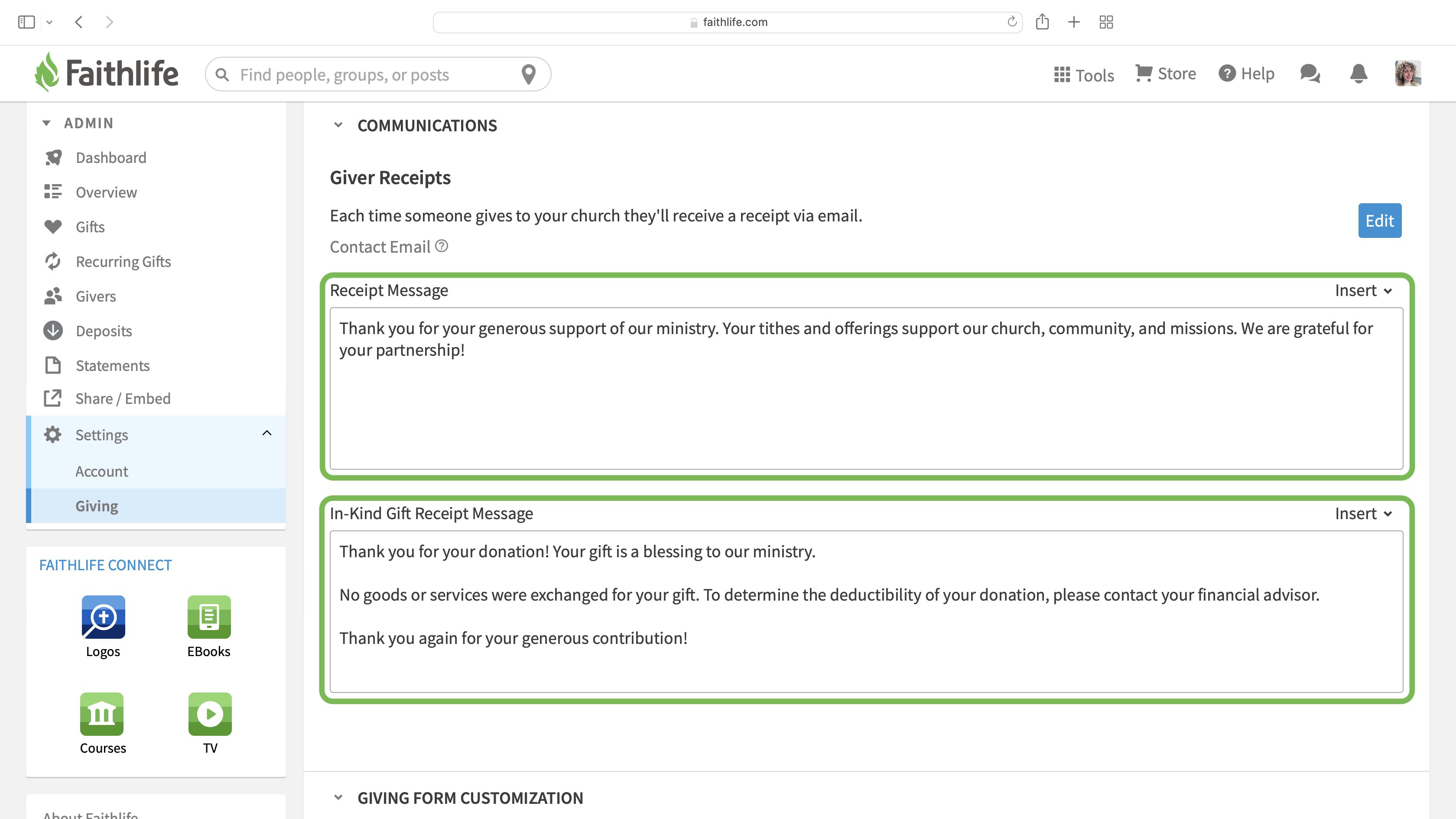 Note: Click Insert to insert the default wording for each message type.