Every time someone gives to your church, they receive a receipt. Each receipt includes gift-specific details, including the amount, date, type, and fund designations they supported. By default, each receipt also includes a standard note of gratitude.
Dear [Giver Name],
Thank you for supporting the work of [Church Name].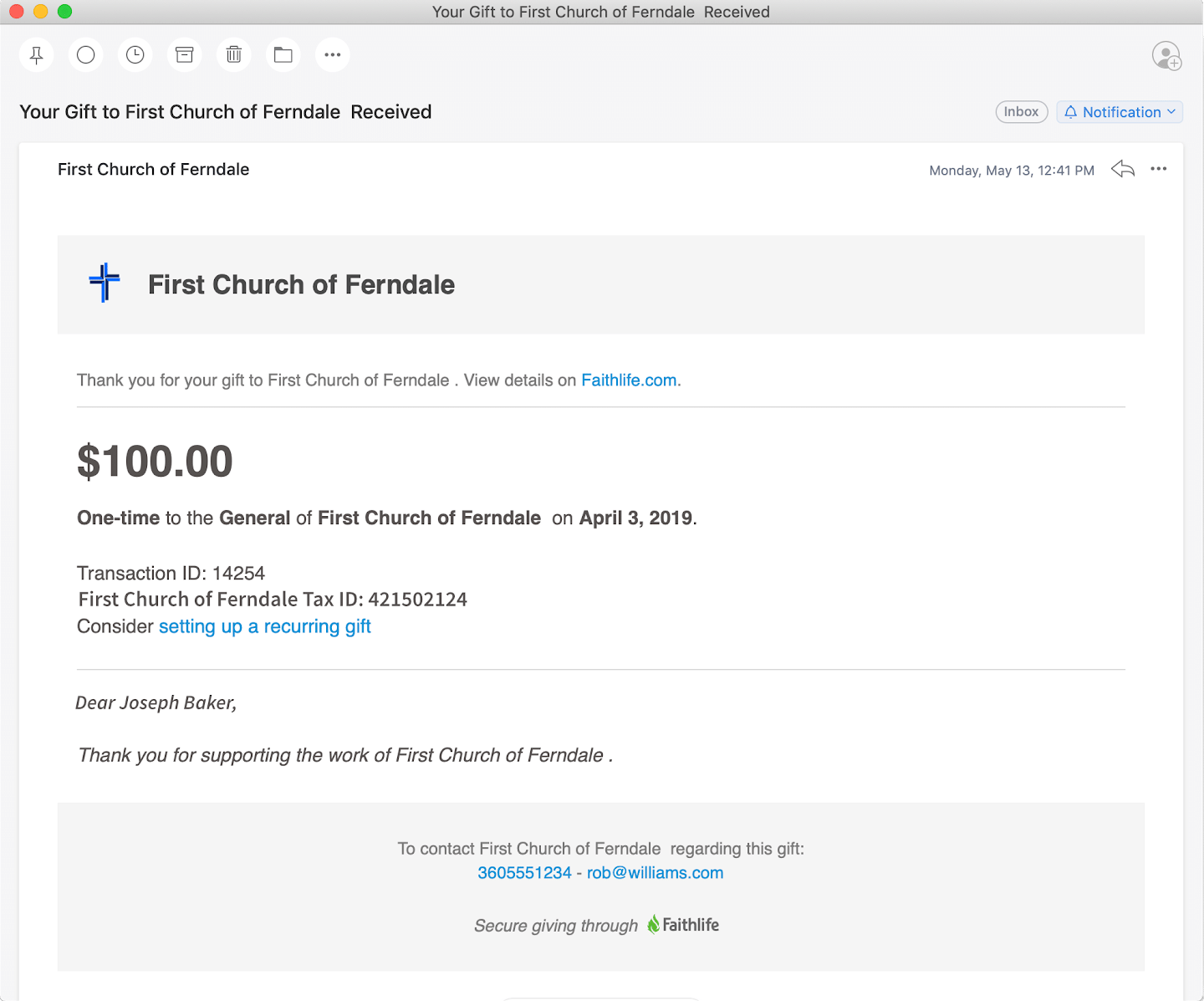 Automatic Customizations
All receipts automatically show these personal brand customizations:
Your Church name
Your Location
Your Church group logo
Your contact email address
Note: You can change the contact email in the footer of the email. Learn more.
Add a Personalized Receipt Message
You can add your own personalized note from Finance Team's settings.
Go to your Finance Team on Faithlife.com.
Expand Giving Configuration.
Click Giving Features.
Scroll down to the Giver Receipts settings.
Add a receipt message. Your changes will save automatically.