There are several ways to share your giving form. Each of these methods will bring donors to the same interface. The more access points you give to people, the easier it will be for donors to give to your ministry.
1. Direct link or embed code
You can access the Share / Embed item in the Admin panel of your Finance Team subgroup.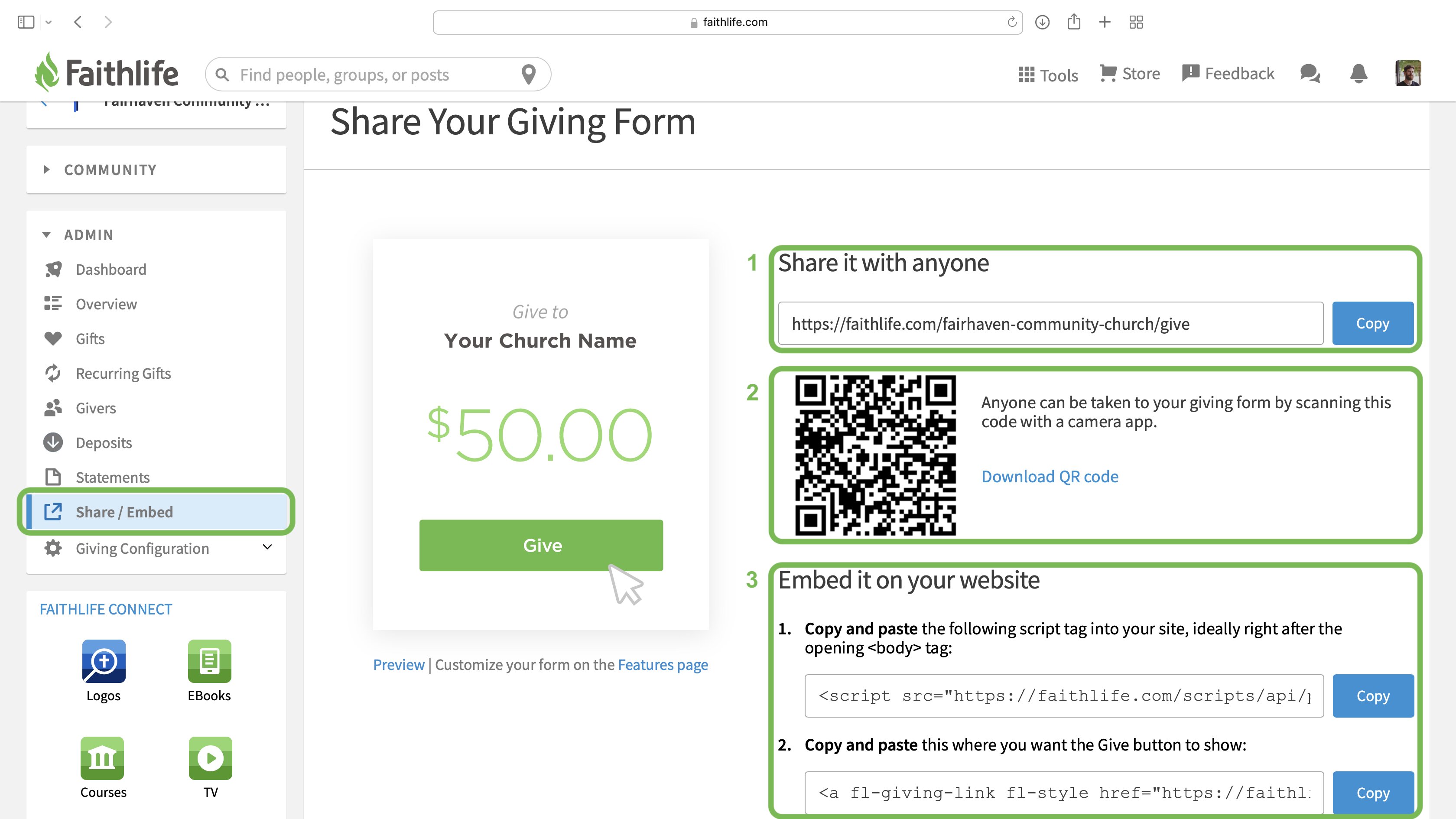 Option 1 offers a direct link you can share with anyone or which you can use to create a QR code in custom Faithlife media. Option 2 lets you download a QR code to use in your own external media. With option 3, you can embed your giving form on any website with the unique embed script.
To remove the Faithlife header from your shared giving page, add the code ?embed=true immediately after "give." So, in the example shown above, the link would read "https://faithlife.com/fcof-wa/give?embed=true."
Note: Learn more about adding your Faithlife Giving form to your website.
2. Church group on Faithlife.com
Once giving is active, Faithlife will add a "Give" button to your church group's homepage on Faithlife.com.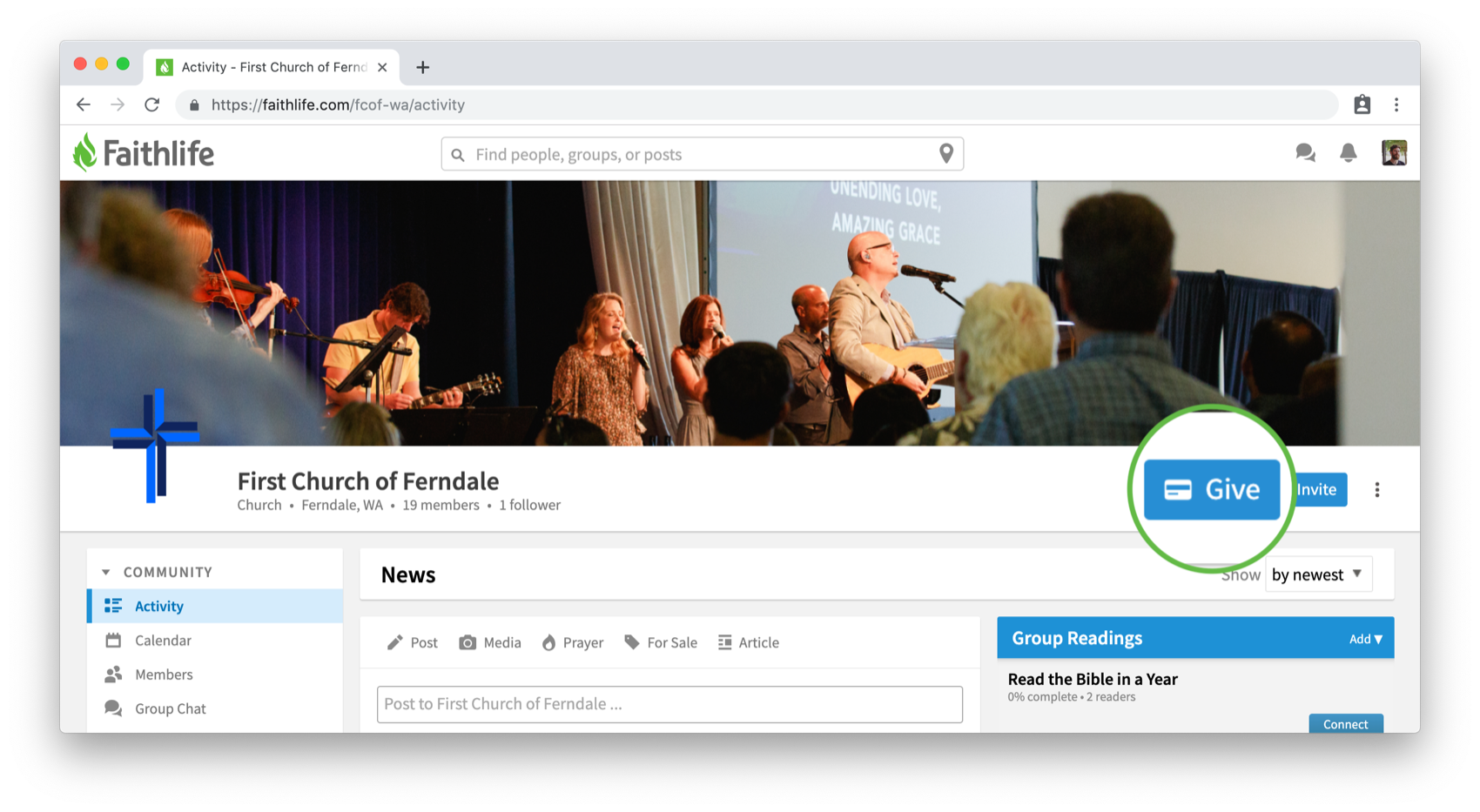 3. Faithlife Site church website
Additionally, if your church has a Faithlife Site, a draft page for giving is already ready to publish. To make it public, change its status to Published in the page's settings menu.
Now anyone who visits your site can now give to your church.
4. Faithlife TV Give button
Any video posted to your church's Faithlife TV channel now automatically includes a Give button. Learn how to post videos or sermons to your FaithlifeTV channel.