Faithlife can help your church members plan their giving and can guide them through the process of creating a recurring gift based on those plans. Givers with a free Faithlife account can access a customized, private giving calculator to configure and schedule their future giving.
Navigate to the Giving Portal.
Each member of your church with a free Faithlife account can access their personalized giving portal on Faithlife.com. Once signed in, select Giving in the top left-hand navigation menu.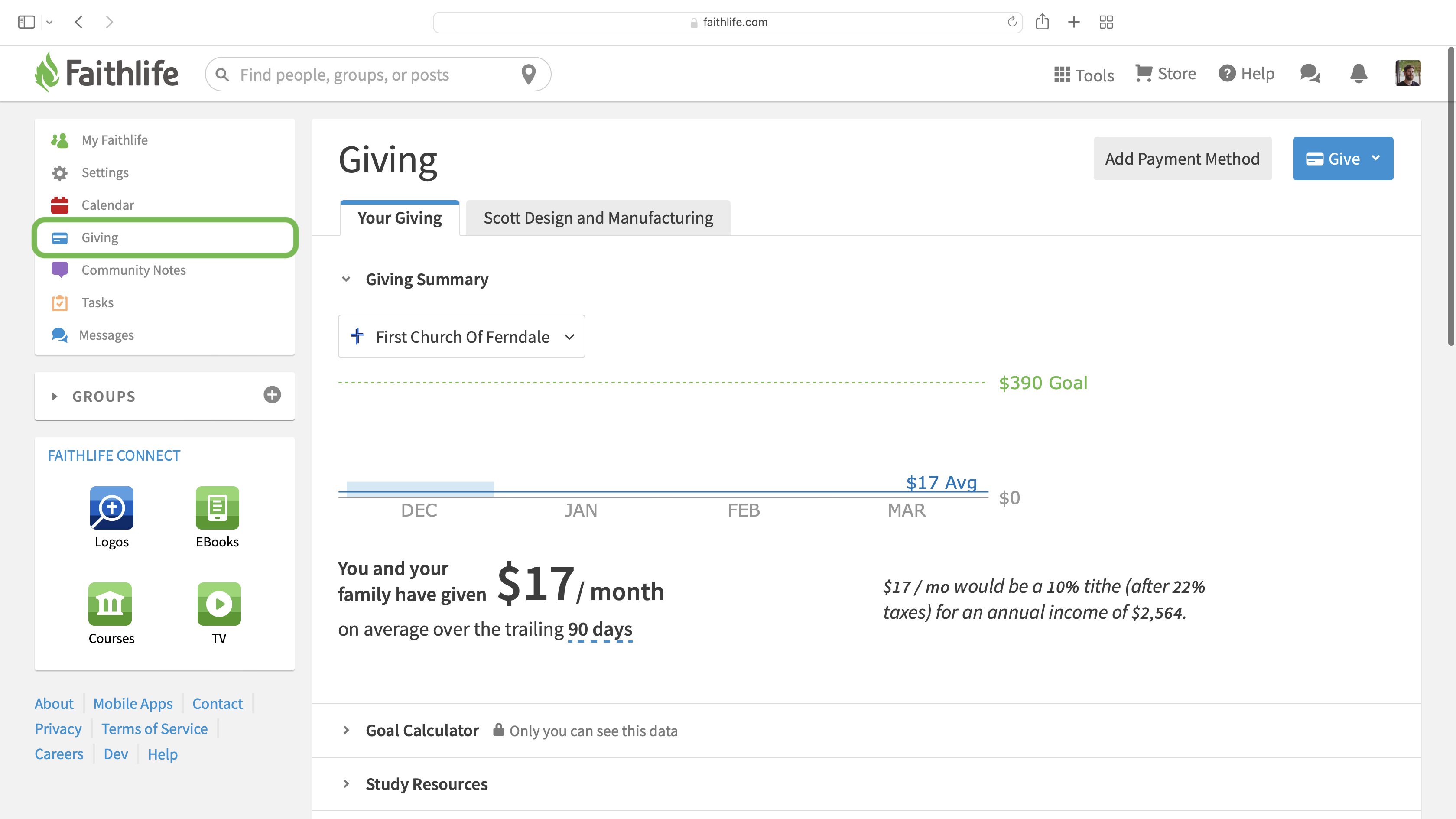 Note: If you don't see the Giving option, you may be viewing your church group instead of your main Faithlife.com feed. Make sure your URL reads, "Faithlife.com" or go directly to Faithlife.com/giving.
A giving summary displays at the top of the page along with a goal based on the goal calculator below.
Adjust the Goal Calculator
Below the giving summary a personalized goal calculator displays. This information is private for each user and not accessible to admins at your church. Each blue underlined term is adjustable. Select any one of them to show the dropdown menu or entry field.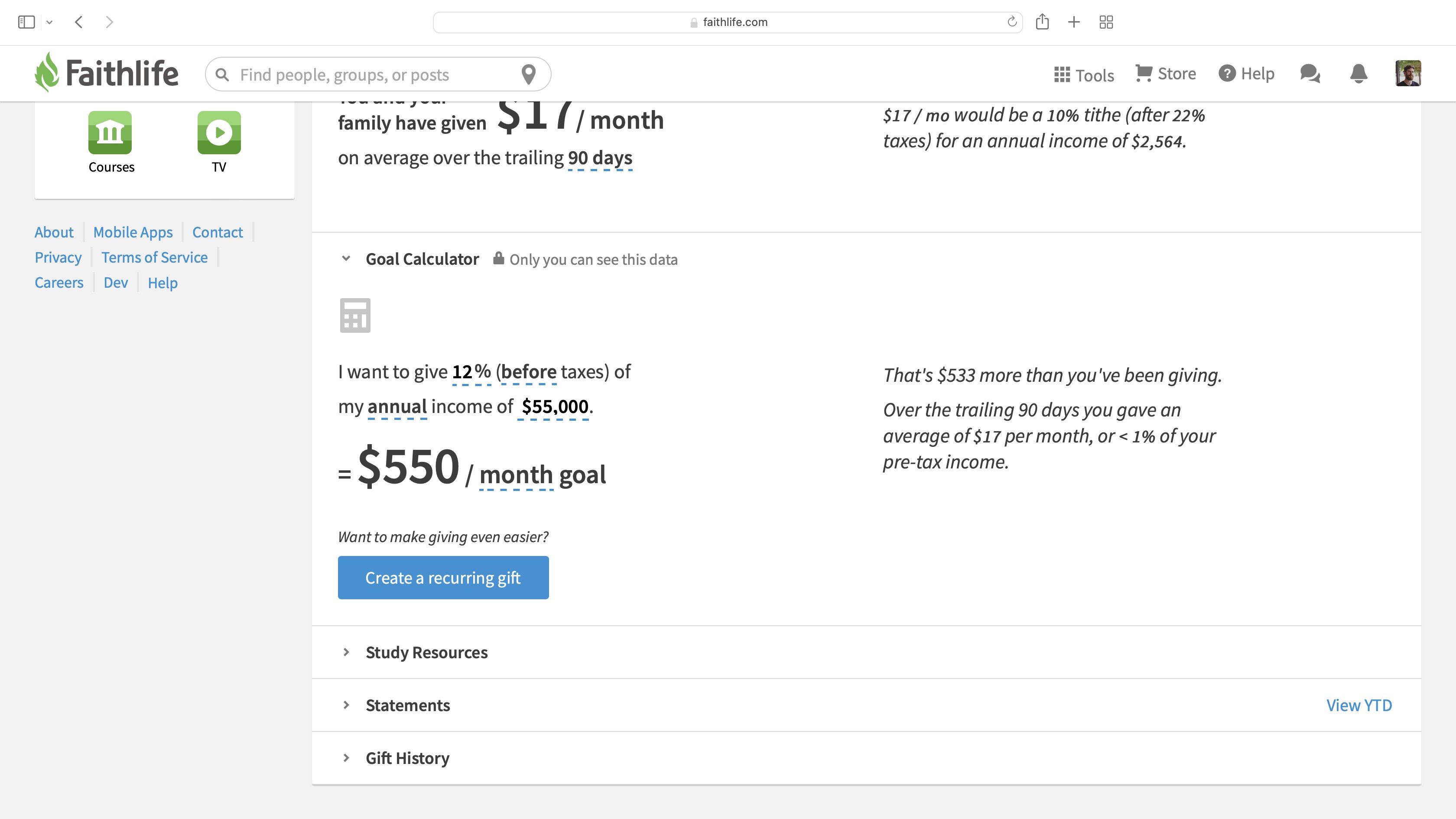 Givers can calculate a goal on any percentage of their (weekly, biweekly, twice-monthly, monthly, quarterly, or annual) income either before or after an estimated percentage of taxes is removed. A readout on the right compares the personal goal with the current giving history to ensure givers understand the implications of their new goal.
Note: The dotted green bar that overlays the giving summary above will update automatically with the newly set goal.
Notice that the calculator includes a prompt to Create a recurring gift. When your members select this, your church's giving form opens in a new tab with the selected goal calculation pre-populated. Learn more about creating and managing recurring gifts.
Learn More about Biblical Stewardship
To encourage thoughtful, intentional giving, Faithlife also provides a variety of Study resources below, including a variety of Bible passages, articles, and books to deepen givers' understanding of biblical stewardship.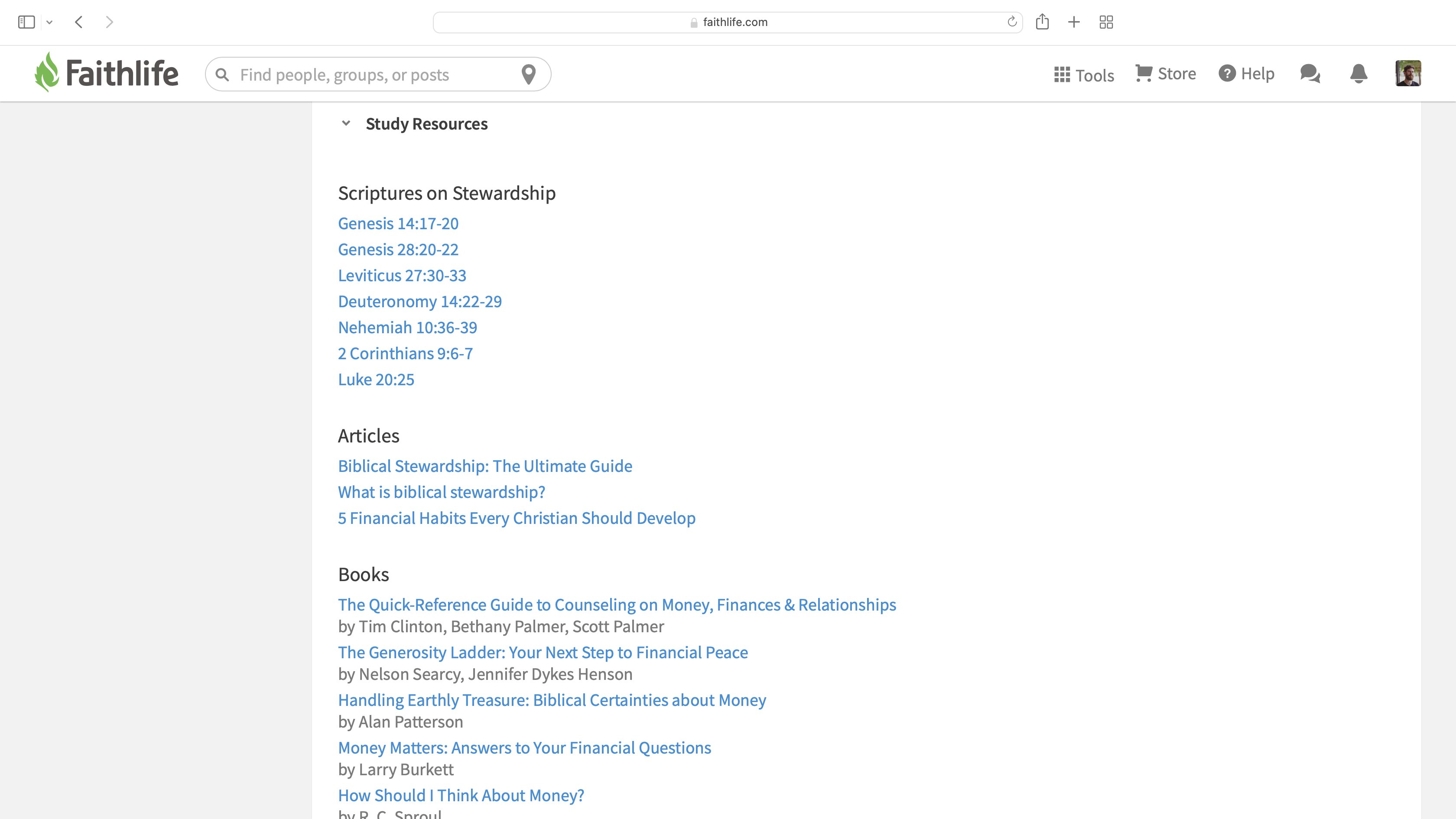 Note: Send this article to your church to encourage them to use the giving calculator.