Use the watchlist to save videos for viewing later from any video's page. This customized list makes it easy to quickly save and access interesting videos when you're ready.
1. Locate a video.
Find a video you'd like to add to your list and click it to view more information.
2. Add it to your watchlist.
Click

Add to my watchlist to add the video to your queue.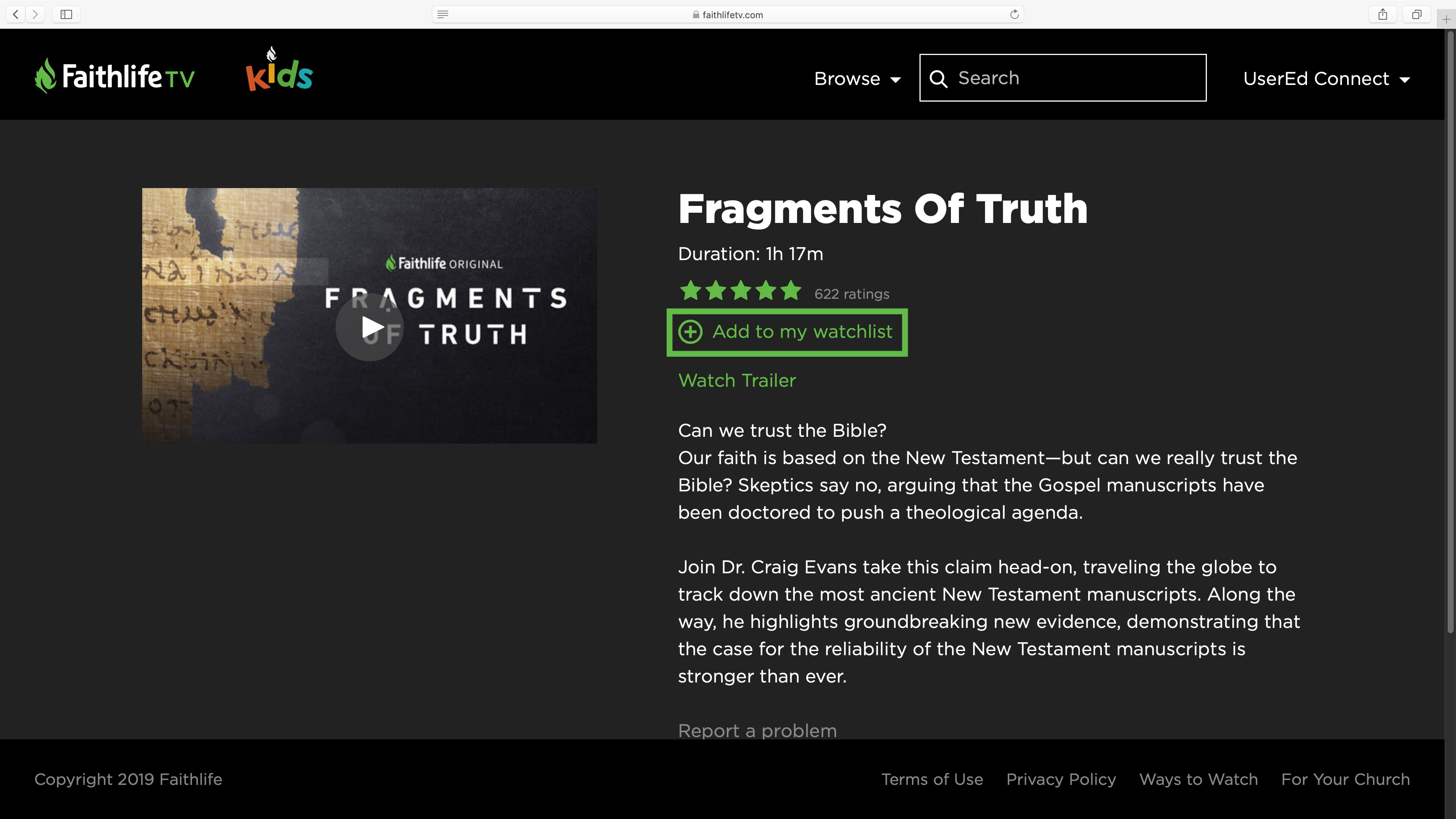 After you've added the video, the link changes to read

Remove from my watchlist.
Note: Videos are not automatically removed from your Watchlist when you've finished viewing them. When finished viewing a video, select

Remove from my watchlist from the video's page to remove it from your list.
3. Watch videos on your watch list.
As soon as you've added items to your list, you'll discover a new category on your FaithlifeTV homepage: My Watchlist.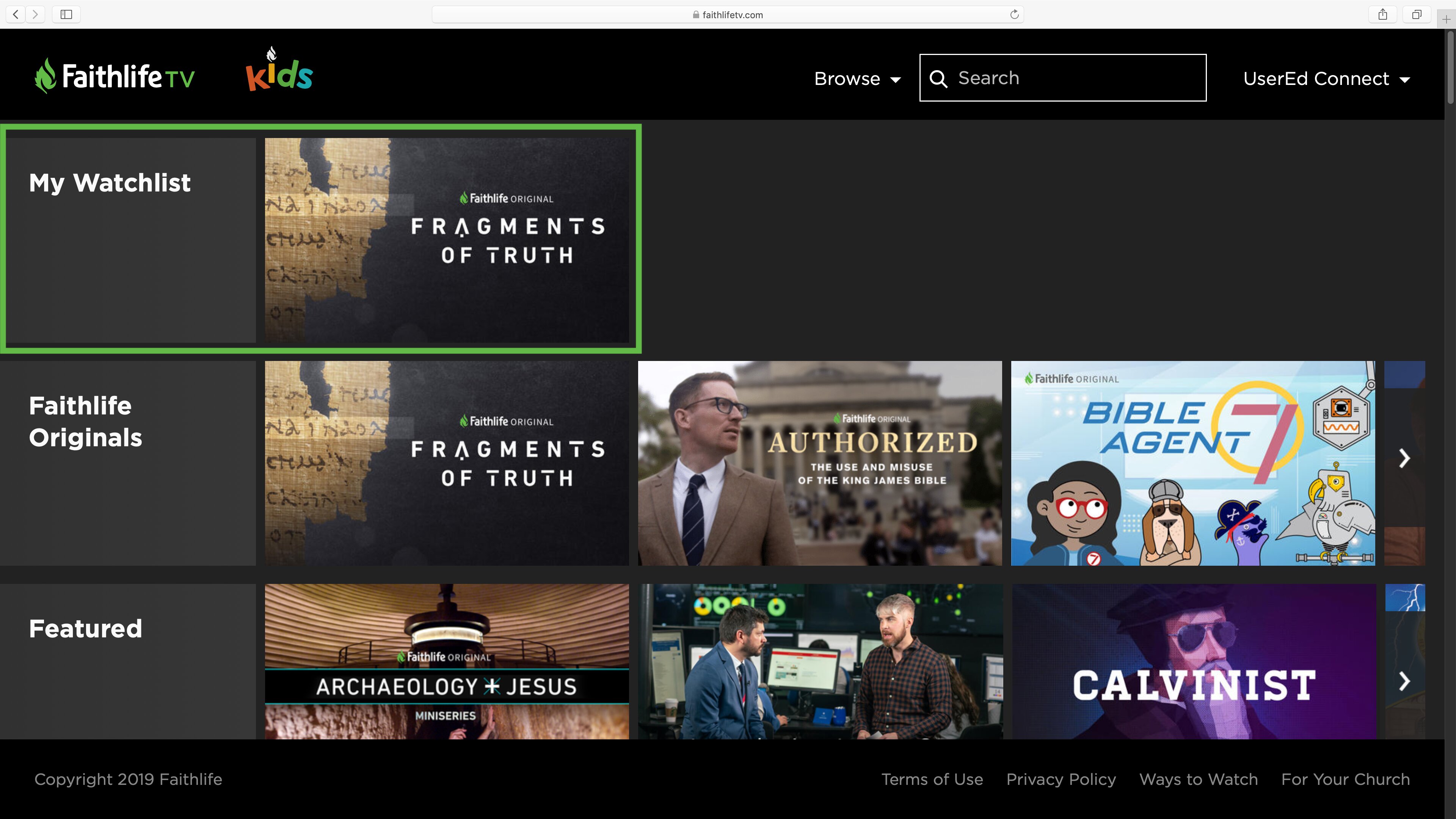 Note: Your Watchlist is also available in the Browse dropdown. Opening from the dropdown displays only your Watchlist content on screen.