If you are the church, learn how to enable Giver Covered Fees.
If your church is using Faithlife Giving, it has the option to enable givers to cover processing fees. This means that givers like you have the option to increase your gift by an amount equal to the fees the church would otherwise pay.
When giving, check Cover the processing fees to cover any fees associated with your gift.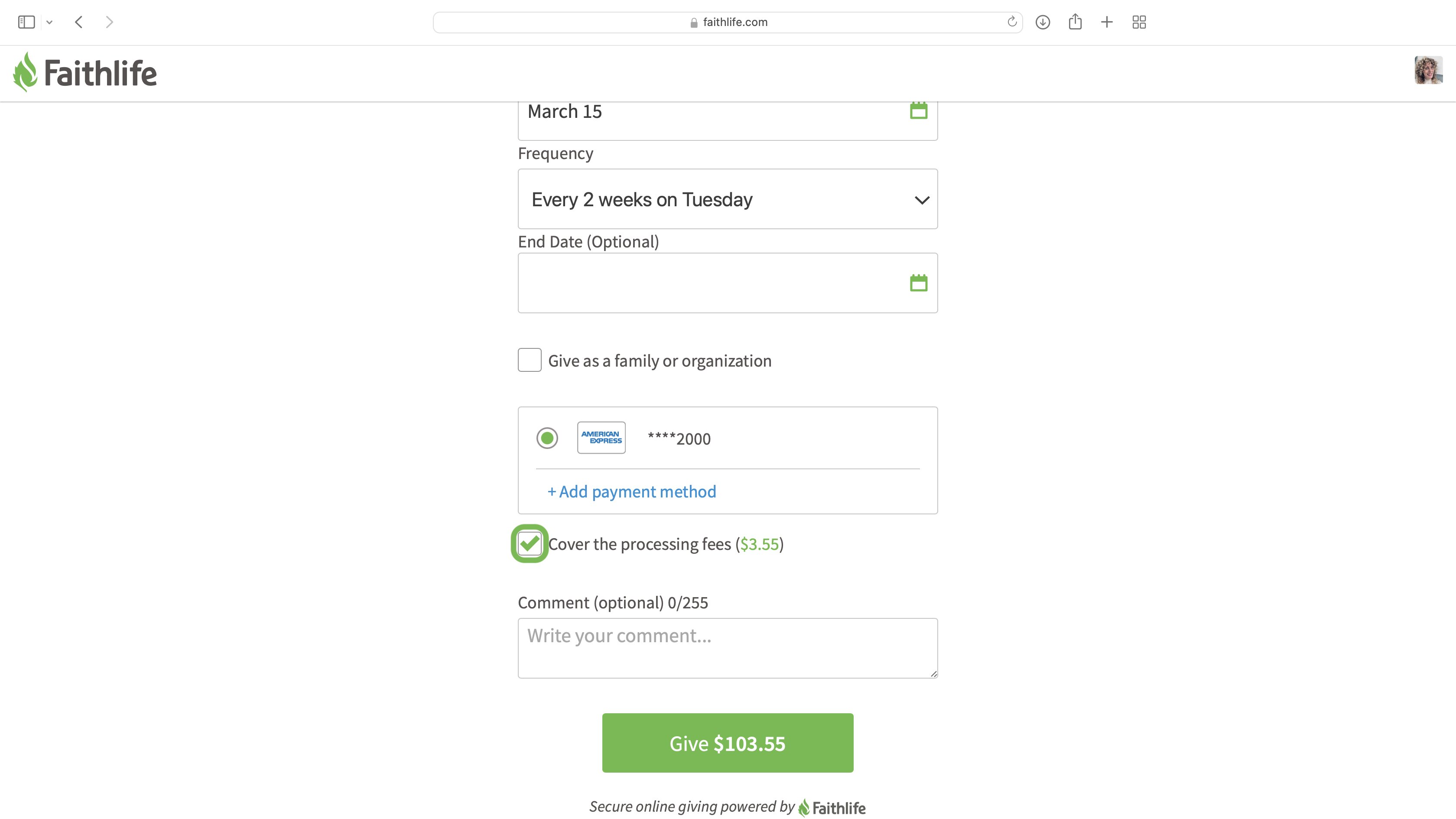 This results in your church realizing the full amount of the intended gift. Ultimately, whether you decide to deduct the fees as a donation on your tax return is your option and Faithlife does not provide tax advice. Please consult your local tax professional about what portion of the full donation amount can be claimed as a charitable contribution.
Faithlife Giving is easy for donors and simple to manage. Learn more about getting Faithlife Giving for your church.