The following requires your group to have its songs migrated to the new Faithlife Music. The migration process is automatic. If you don't notice these new features, we probably haven't gotten to you yet; contact us at support@faithlife.com and we'll check the status of your group.
Faithlife Music lets you manage your church's catalog of songs, create arrangements, add chord charts and links to videos. It also integrates with Proclaim so you can update the songs for your service without even opening Proclaim.
To add a song to a Proclaim presentation, click Add Item > Song, then type the name of the song in the search box.
Proclaim will show you two sections, My Songs and New Songs. To use a song you have used in the past, select the song from the My Songs section. This will immediately add your song to your presentation. After adding the song, you can choose between your various arrangements using the arrangement picker or add a new one.
Create a New Song
If you didn't see the song in your worship teams' catalog, choose an option from the Add Song section. You can choose between a linked account with SongSelect® by CCLI, Faithlife Hymnbase, or typing in the song manually.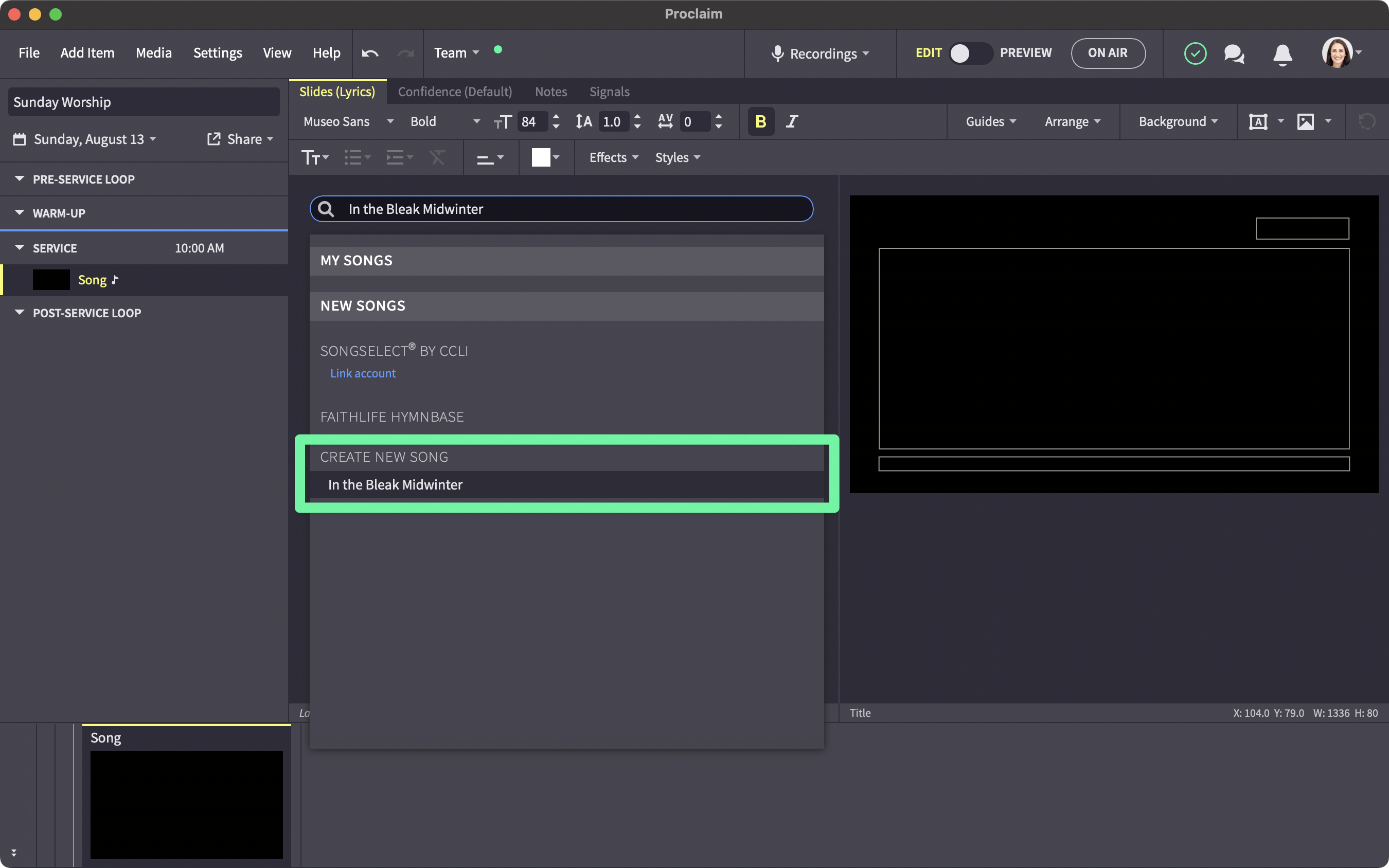 After you choose a song, you'll see a Create a New Song window. Add some basic information about the song, like the title, key, arrangement title, and the Worship Team that uses it. If you want, you can edit the on-screen title to show a different title to the congregation during your service.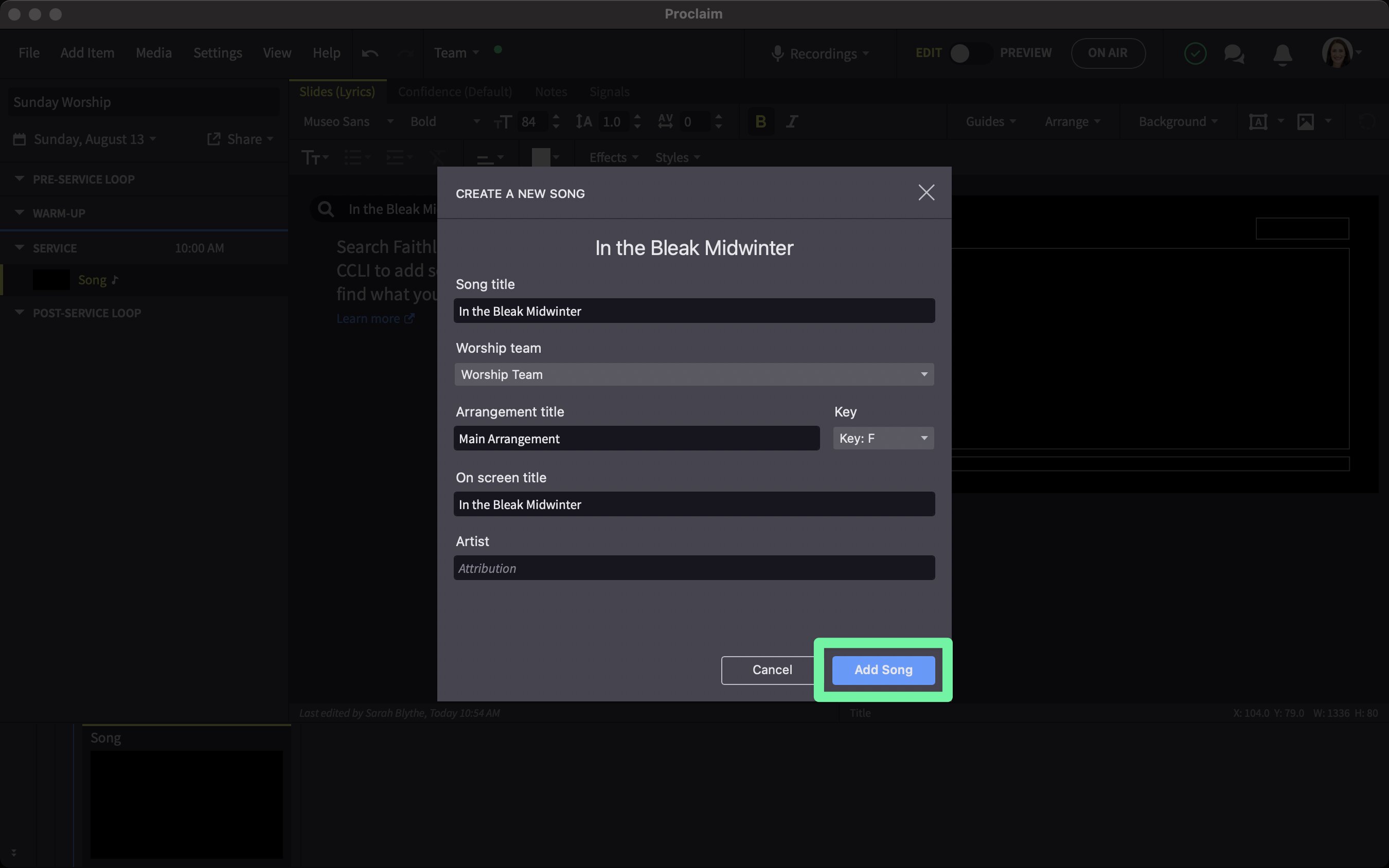 When you're done, click Add Song to finish up.

Add Your Lyrics
Now, you have a new song available to use on Faithlife Music. Add your lyrics directly to Proclaim, arrange them by verse order, then click sync to push your changes up to music.faithlife.com where anyone on the worship team can see them or make edits.
If someone changes a song, Proclaim will sync the changes and automatically load the latest version.
Note: After choosing a song from SongSelect, use your worship team's version to use the version with all your edits.