For churches with group subscriptions to Faithlife TV, administrators can restrict videos from displaying in Faithlife TV from the Faithlife TV settings on in your church group on Faithlife.com.
Skip Ahead To:
Add a Video Restriction
1. Copy the Faithlife TV link.
When viewing the item's page you want to restrict, copy the URL to your system clipboard.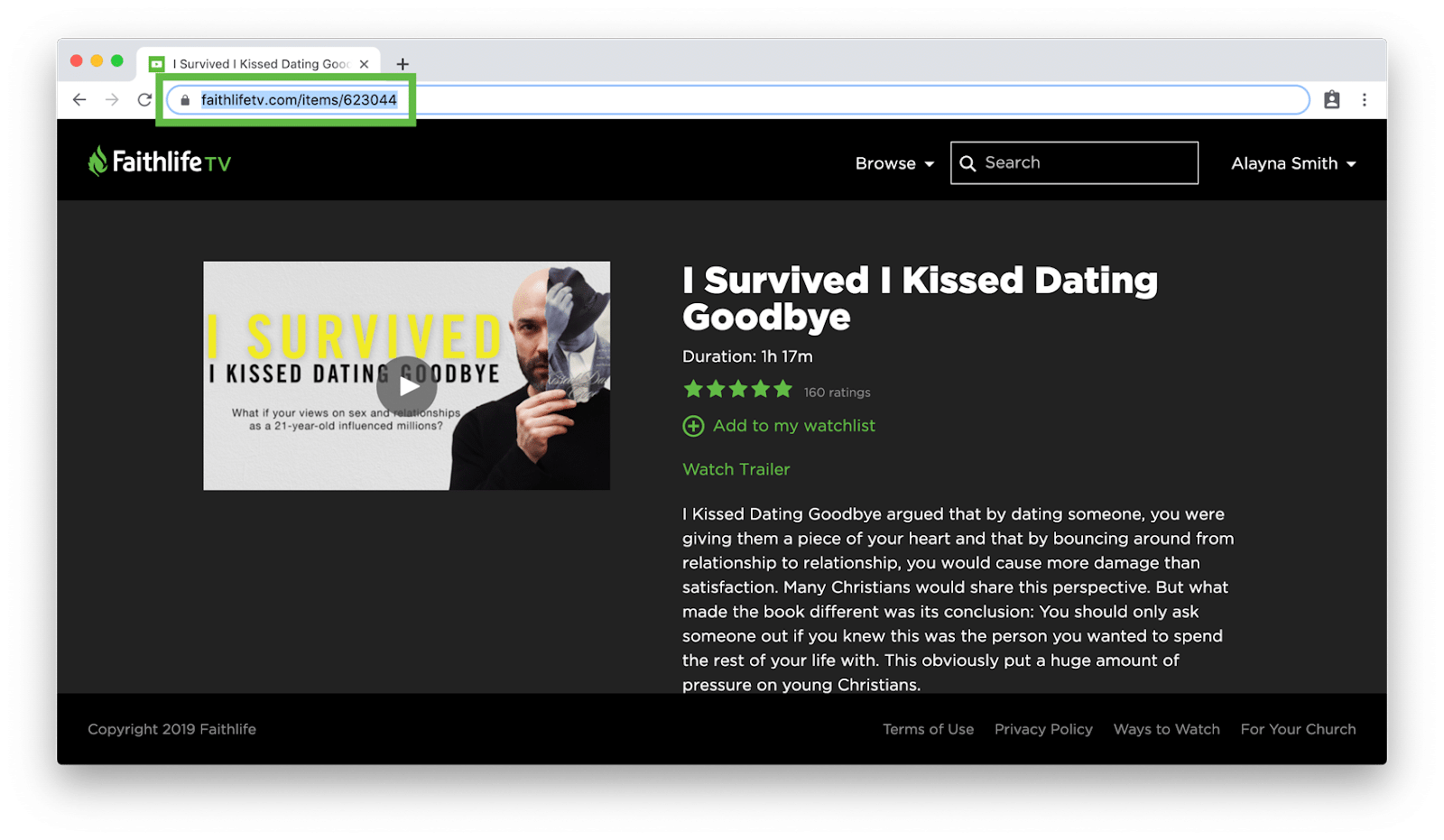 2. Open the Faithlife TV settings.
Go to Faithlife.com, log in, and select your church group in the left-hand panel. Scroll down to the Admin navigation menu, expand Settings, and select Faithlife TV.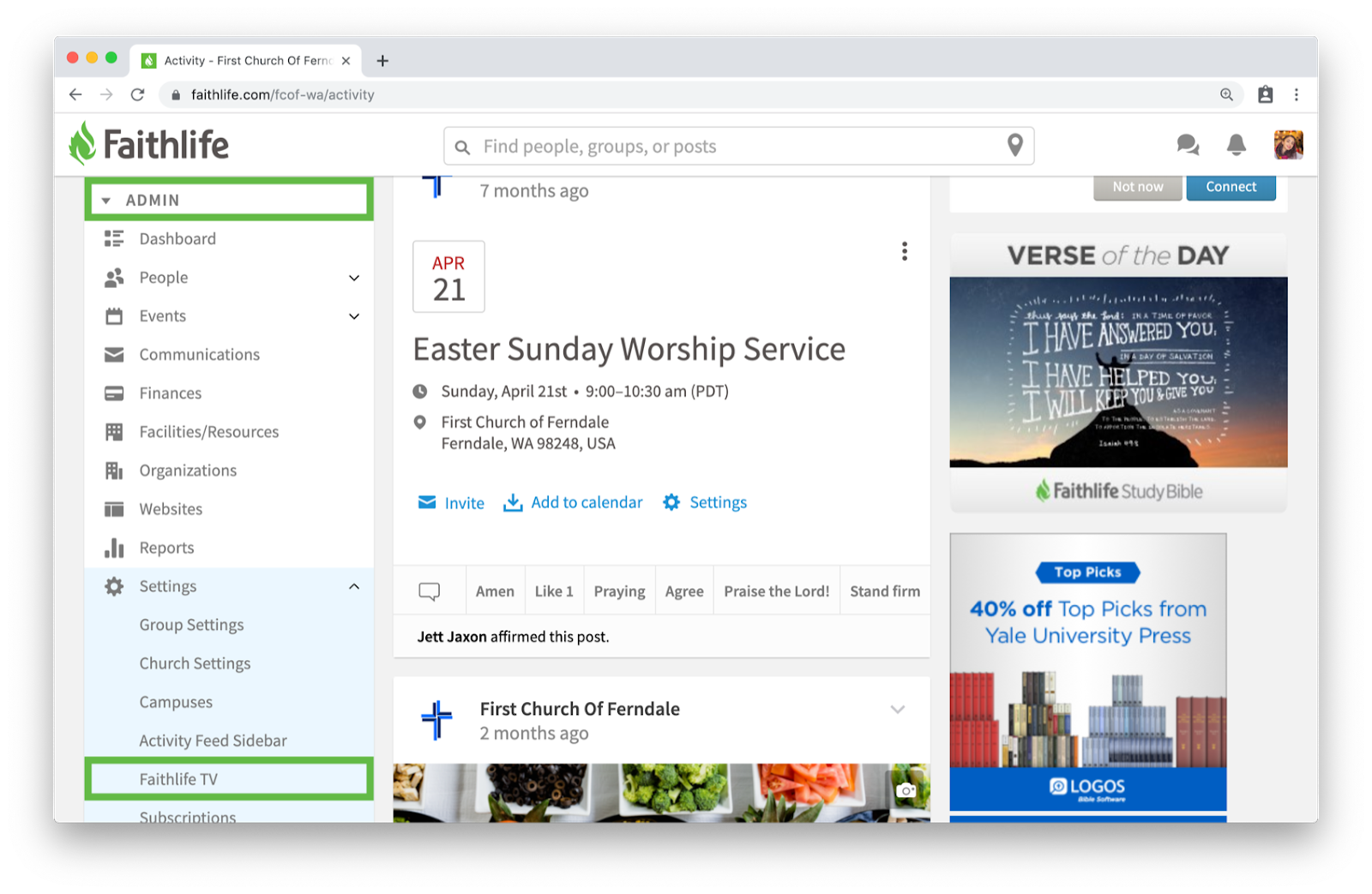 Note: Remember, you must be an administrator of your church group on Faithlife.com in order to set video restrictions.
3. Click the edit icon.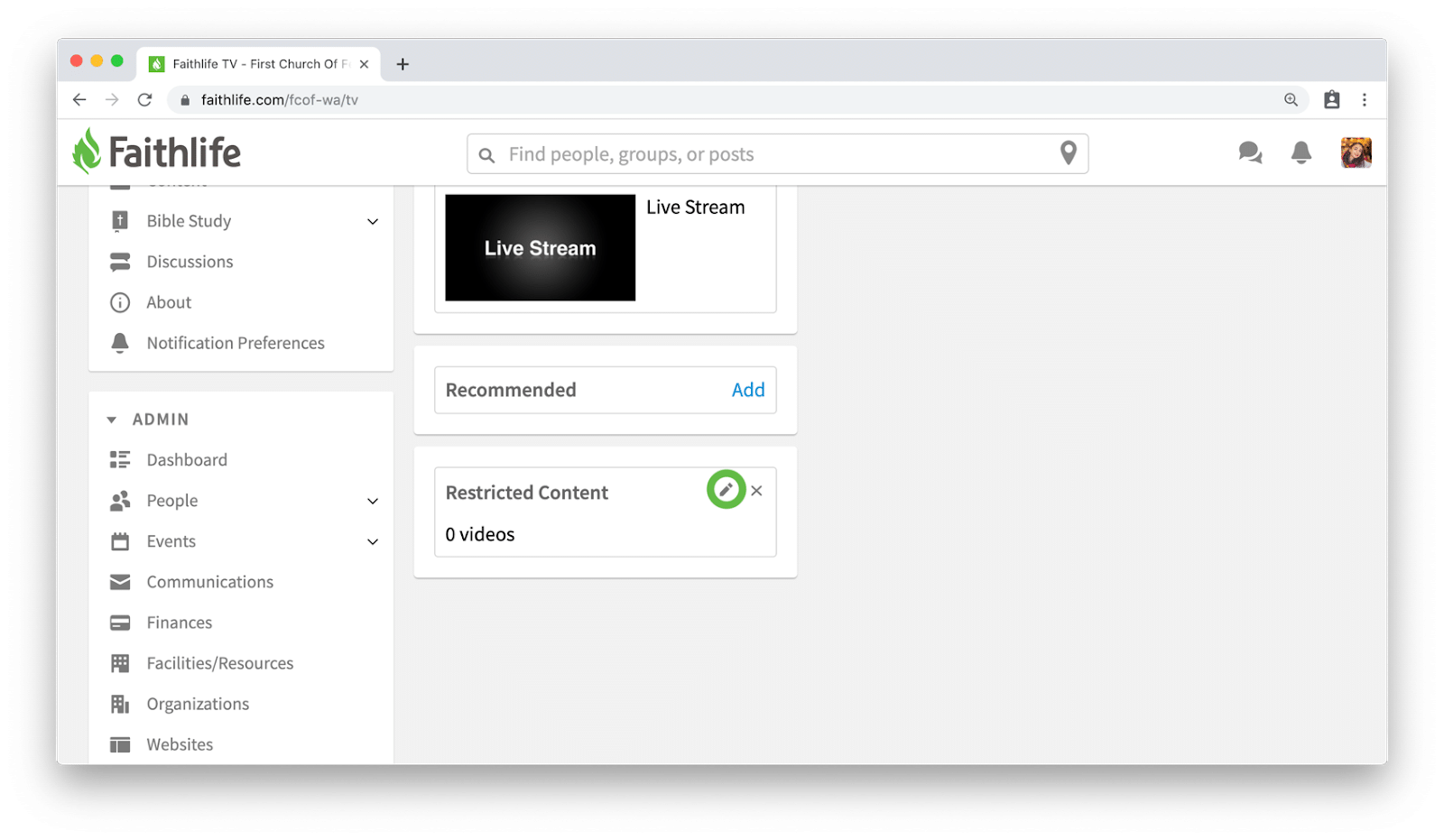 4. Paste the link into the open field.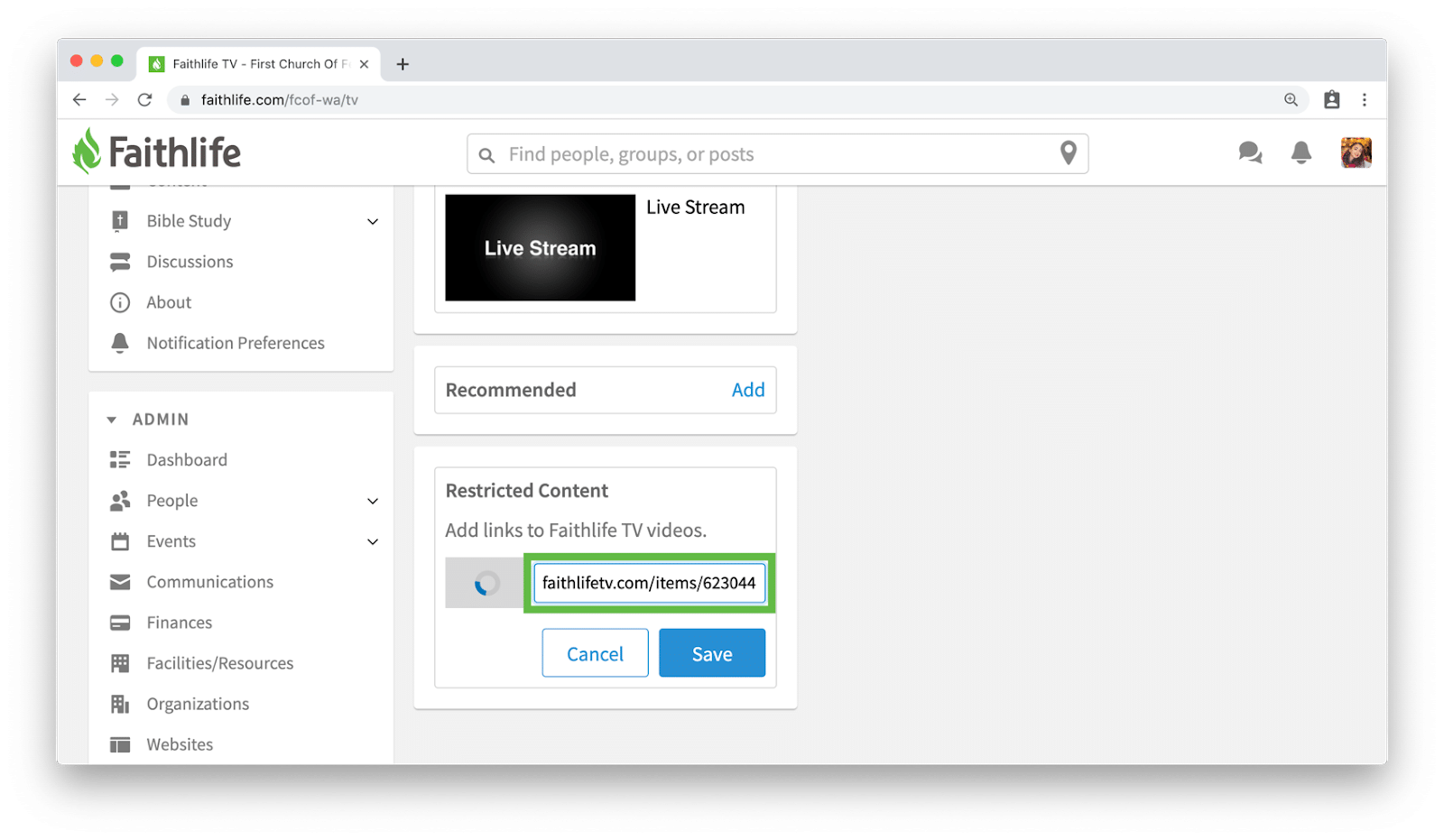 Faithlife.com will process your request before displaying a rich preview of the Faithlife TV item. Repeat with additional items you'd like to restrict.
5. Click Save.
To secure your changes, click Save.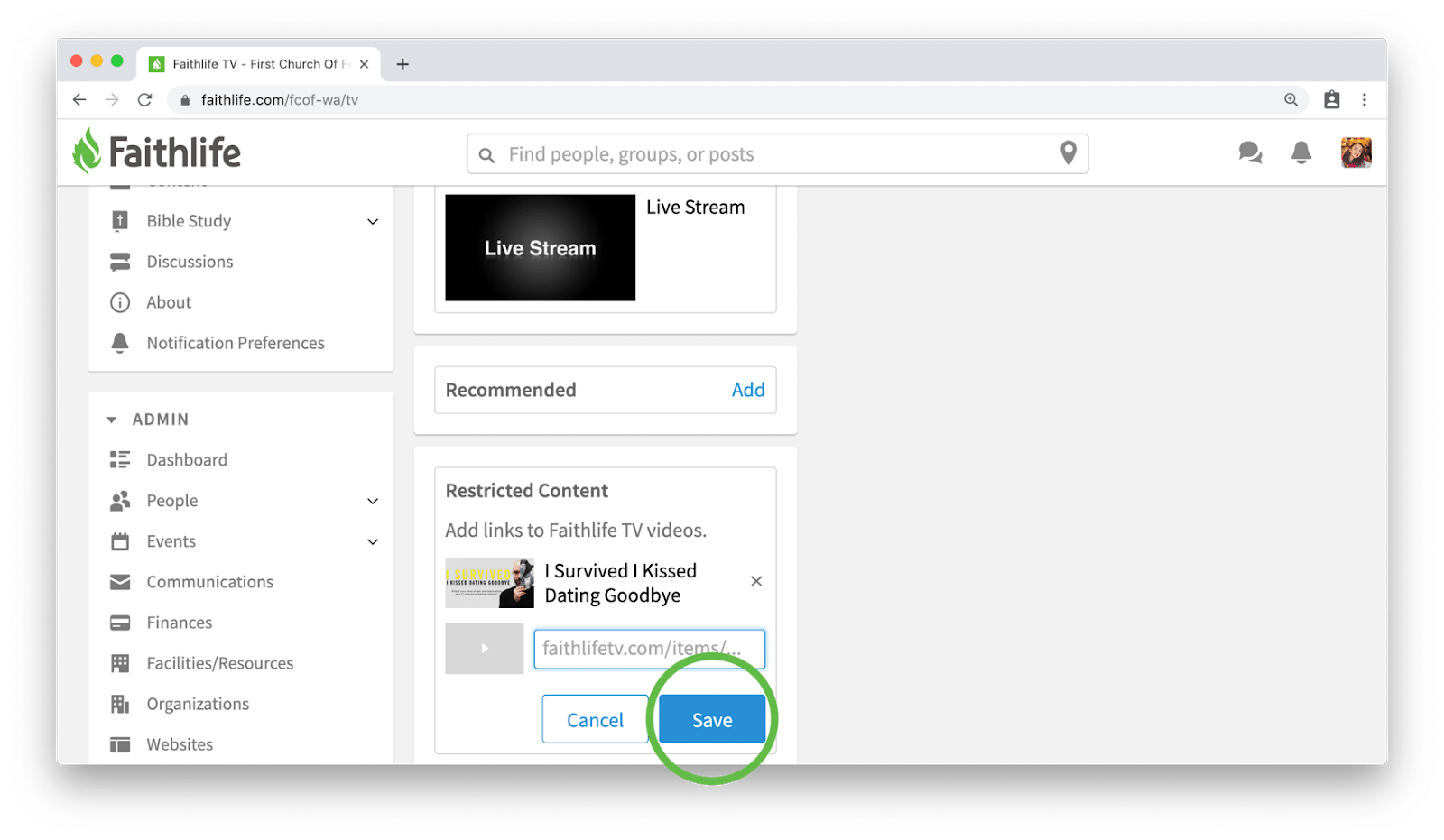 Remove a Video Restriction
To remove all video restrictions from your church group, select the X when viewing your Faithlife TV group's settings.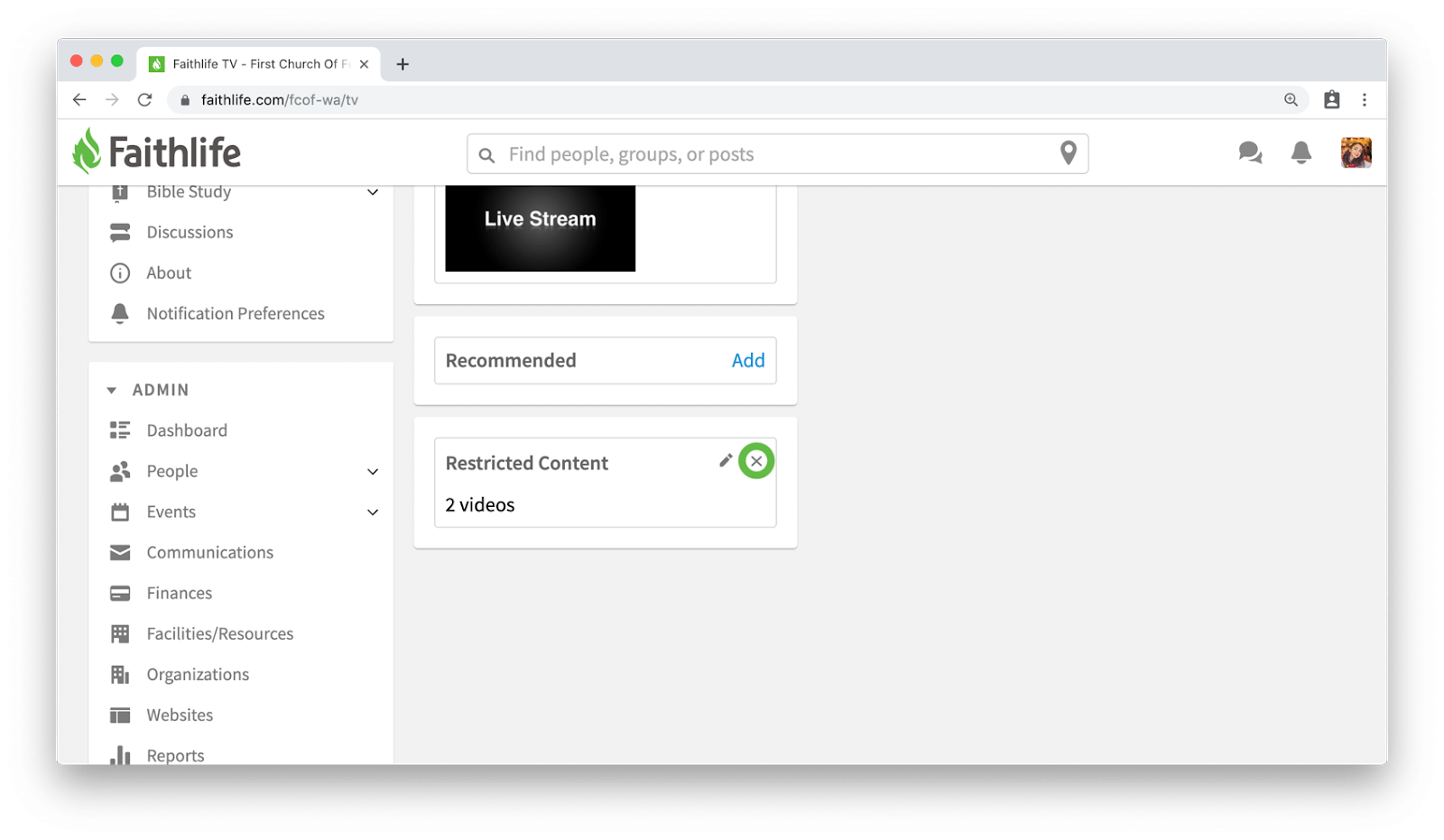 To remove individual restrictions, select the edit icon

and individually remove any restricted video with the corresponding X.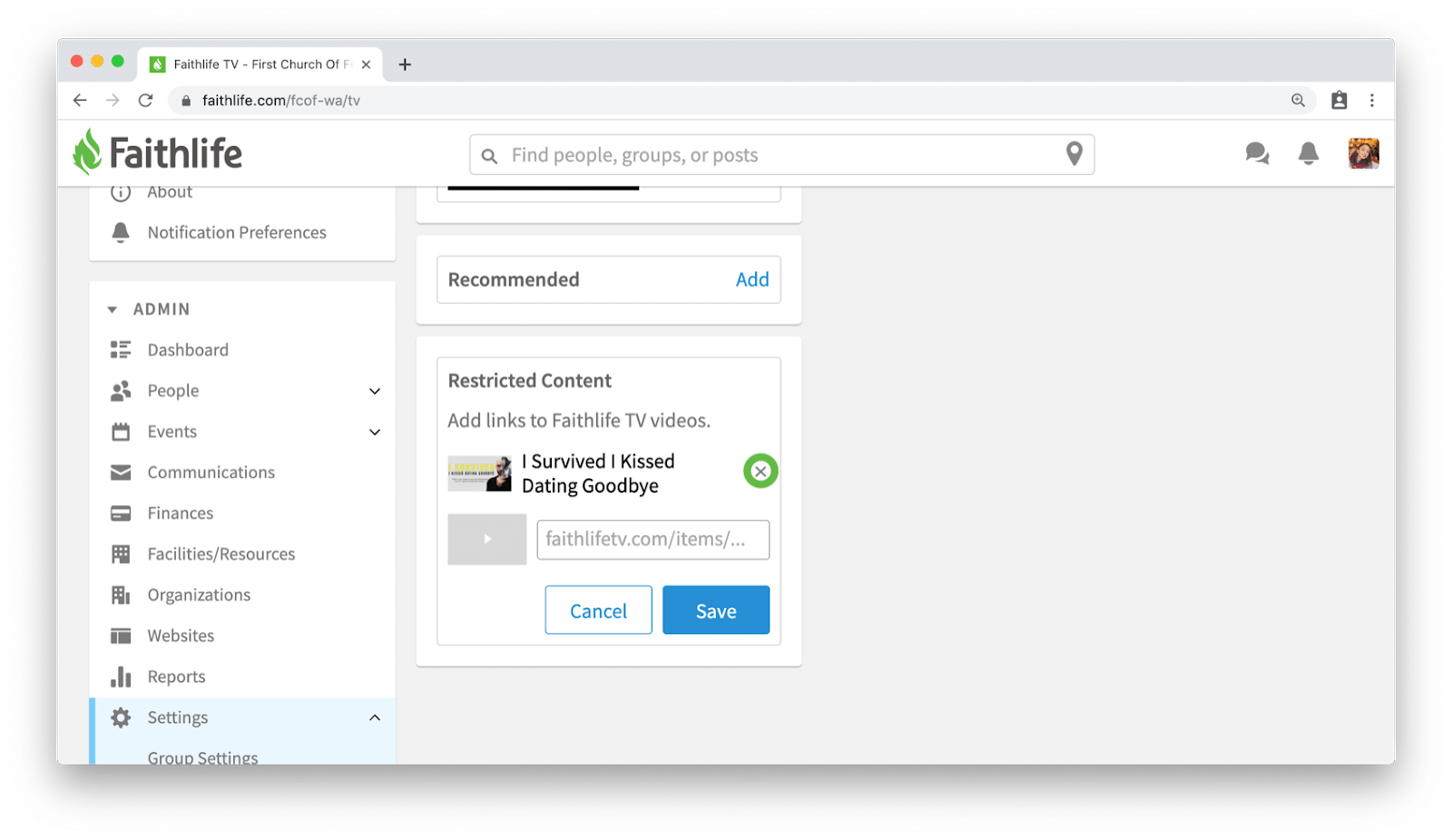 Select Save to secure your changes.